We've partnered up with 21 Savage and foundation, Leading By Example Foundation on Year 2 of the Bank Account Financial Literacy Campaign – a program designed to help students nationwide learn the foundations of financial literacy and have an opportunity to earn a scholarship while doing so. 
Erica Johnson Chime's Head of Diversity Equity Belonging and Social Impact, sat down with 21 Savage to discuss the importance of financial literacy to the next generation. Check out the full interview below: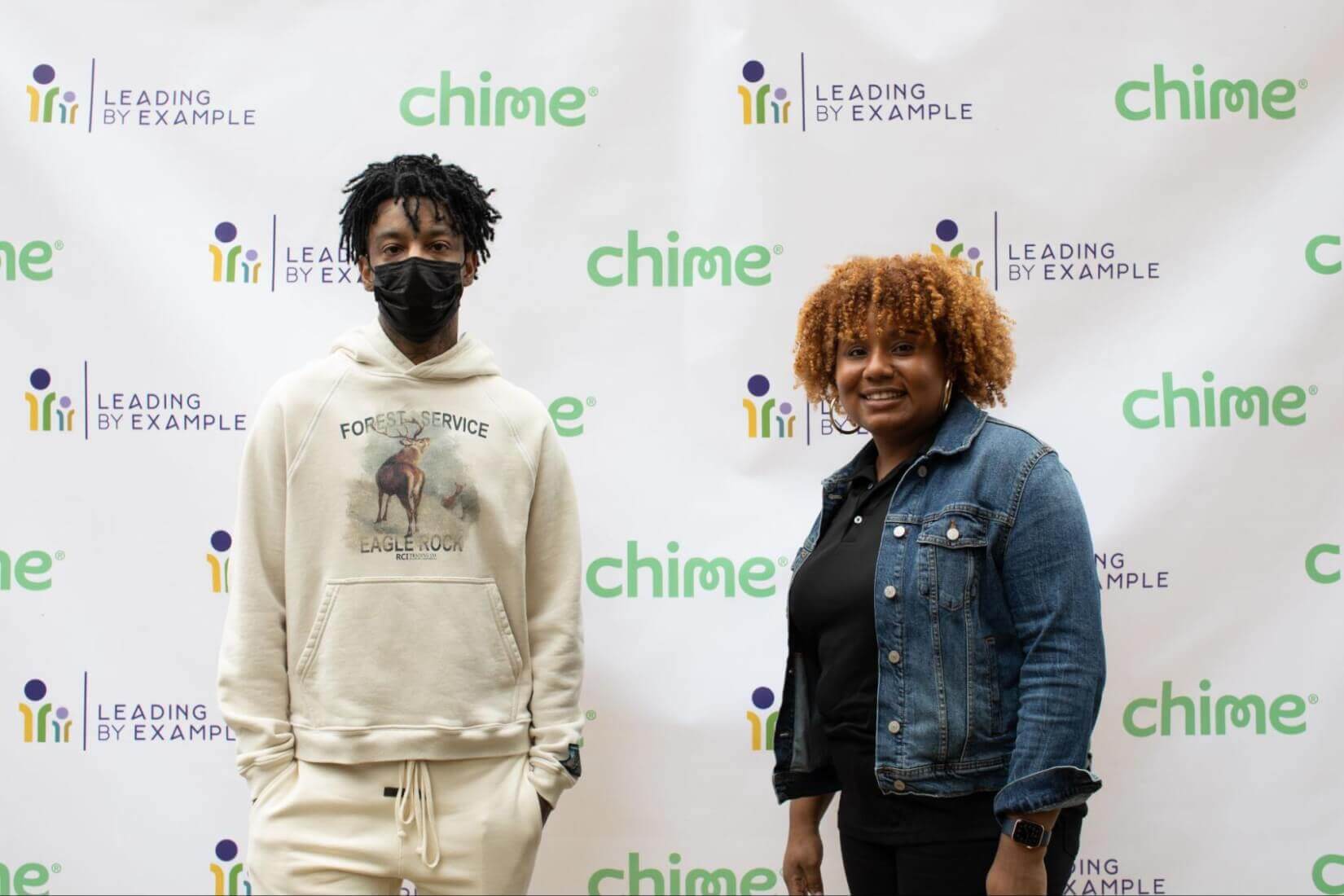 Erica Johnson:  What have you learned from Gen Z when it relates to money?
21 Savage:  Making money straight from your phone is their reality. They are finding new ways to make their finances work for them and not placing themselves in situations where they allow debt to ruin their future. Everyone can learn from their willingness to push boundaries, even when it comes to how they manage their money.
Erica Johnson: Speaking of making money work for you, how does owning assets such as your masters allow you to earn passive income?
21 Savage: The ultimate goal is to always be in a position where I can passively earn money. Having ownership of my music allows me to license my songs to TV shows, movies, commercials, or even other artists, if they sample my work. Just know any time you hear a Savage song, I'm eating from it!
Erica Johnson: Why is passive income an ultimate goal?
21 Savage: It is a real privilege to have disposable income that I am able to invest and grow. When I wasn't getting this type of money, my only concern was survival. Now I'm in a position to do more, I won't forget that this is still a privilege to be doing it. 
Erica Johnson: How are you seeing Gen-Z create passive forms of income? 
21 Savage: They are teaching themselves about investing at a young age and monetizing their social platforms. The world is going to change because of how they are pushing back on how money is kept and made. 
Erica Johnson: What is one piece of financial knowledge you would give your 18-year-old self?
21 Savage: I was not thinking about good money habits at 18 because I was trying to survive. That is the reality for many people who grew up like me. The bigger question is what financial institutions can do for young people.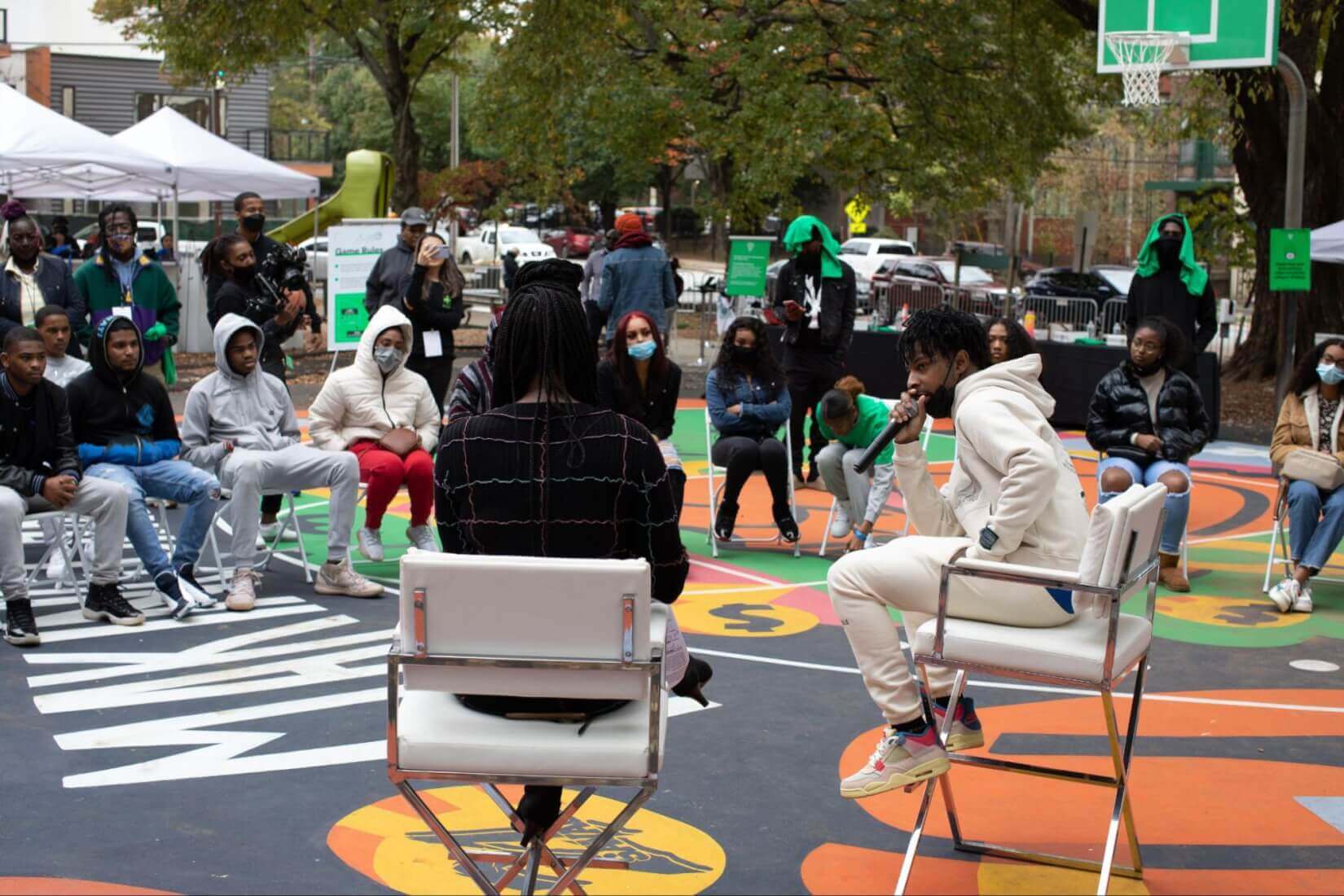 Erica Johnson: Well, what can financial institutions do for young people?
21 Savage: Getting rid of predatory practices that unjustly place them in debt and promoting financial inclusion. Gen-Z is the most diverse generation to date and they will not allow institutions to leave them behind! 
Erica Johnson: For those who don't know, what is financial inclusion?
21 Savage: Basically, protecting the interests of diverse people in financial institutions. They are the ones who have not been able to truly make the type of money they deserve because of predatory practices, and we want to put an end to that. 
Erica Johnson: In addition to financial inclusion, what other things do you want Gen-Z to learn about from you around managing their personal finances?
21 Savage: Save and invest your money at the same rate that you spend, if you have the disposable income! 
Erica Johnson: Where can young people get resources to learn about managing their money?
21 Savage: My organization, Leading By Example, will continue to partner with companies like Chime, a fin-tech company, to make sure we keep the kids educated on how they make and keep their money.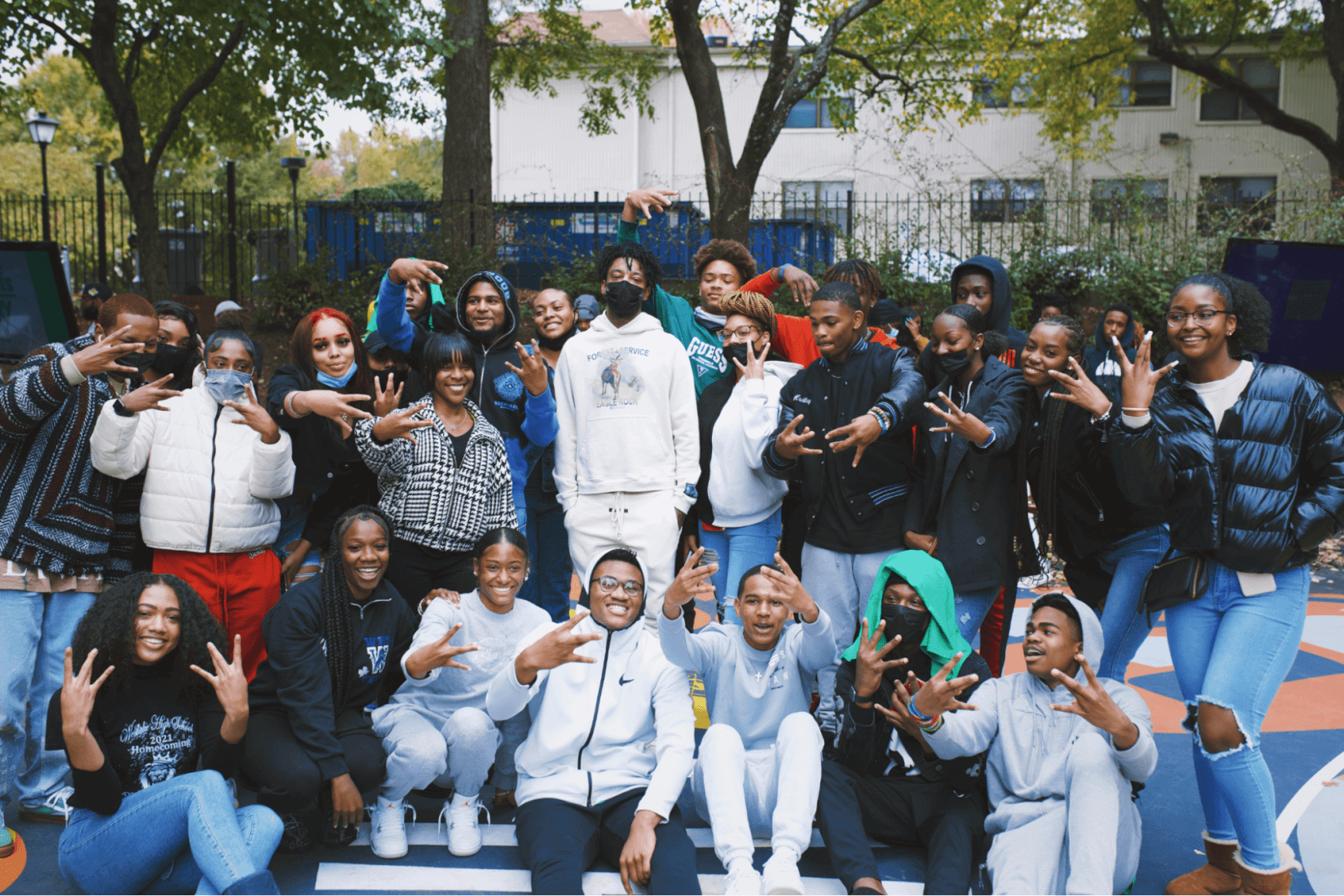 The new program offers a six-course certified financial literacy program, including new courses on understanding credit reports and scores, using credit cards and discovering smart ways to plan and pay for college. Students who complete all six courses will have the opportunity to win one of 100 scholarships worth $1,000, awarded by Chime and 21 Savage. To learn more about our scholarship program, please visit https://www.chime.com/21savage. 
Anyone can take the courses, but only students in grades 9-12 who meet the requirements and complete the playlist before Dec 31, 2021 at 11:59pm PST are eligible to win the scholarship. See rules
---
This page is for informational purposes only. Chime does not provide financial, legal, or accounting advice. This material has been prepared for informational purposes only, and is not intended to provide, and should not be relied on for financial, legal or accounting advice. You should consult your own financial, legal and accounting advisors before engaging in any transaction.