Thanksgiving is around the corner, and we wanted to take a moment to thank all of our members. This year has been big for us, so many things happened. We launched SpotMe and welcomed millions of new members to join our growing community.
There are so many reasons to be thankful for, but we wanted to highlight the 4 main ones. Read along and enjoy this throwback with our 4 top reasons why we're thankful for our members this year.
1. We have the most talented members 😍
We received so many amazing Chime in the Wild photos and this year our team was amazed by the entries we got for the #MyChimeCard sweepstakes.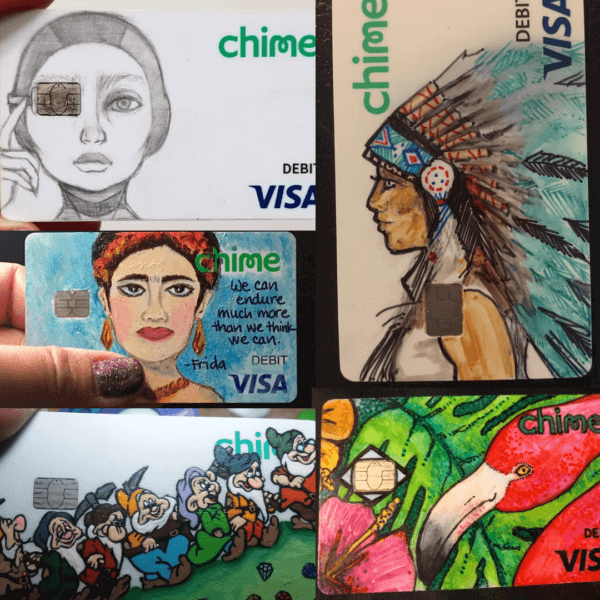 Credit to: @drawsthingssometimes, @bronsema_, @flaviastitches, @liiserlulu, @dalilad78
2. Our members are so helpful to each other 🙏
Questions come up, and while we have our support team always there for you, our members don't hesitate to chime in and help each other whenever they can. Thank you for sharing your knowledge and for guiding other members to get the best out of Chime!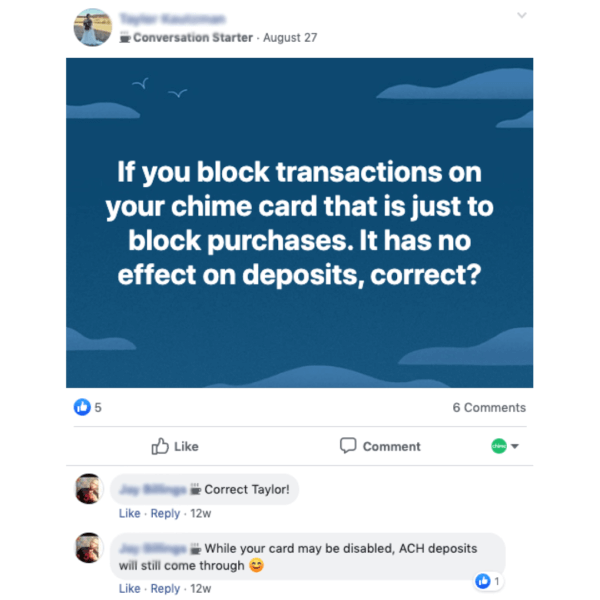 3. Our members are the funniest
Our members have a wild sense of humor, just like our social media team (not interns, a-hem). You might all think we're interns here, we are not. But we do enjoy the occasional jokes about it 😂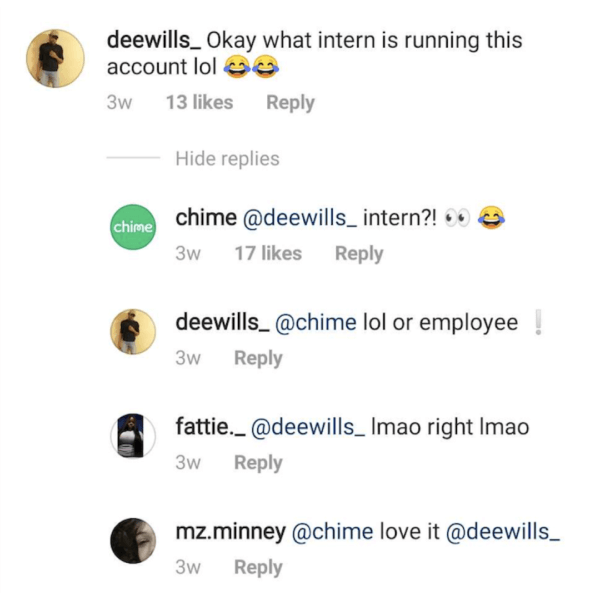 4. Our members are the most savage 🔥 
Our members get real and tell it like it is. But most importantly, understand our mission and spread the message out in one of our preferred formats: a meme. 💚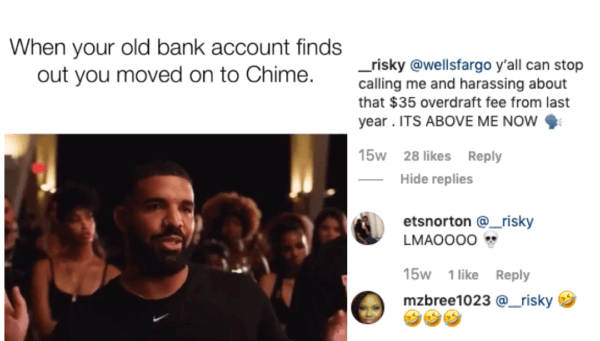 Bottom line
We could go on and on with this list. But the main point is: we're incredibly grateful for our community. We're inspired by our member's creativity, support, and humor. There are so many good things ahead, we can't wait to share them with you all.
---
This page is for informational purposes only. Chime does not provide financial, legal, or accounting advice. This material has been prepared for informational purposes only, and is not intended to provide, and should not be relied on for financial, legal or accounting advice. You should consult your own financial, legal and accounting advisors before engaging in any transaction.