Although you've probably just had your first pumpkin spice latte of the year, stores are going to start playing Christmas carols any day now.
That means the holiday shopping season is officially underway. Whether that fills you with excitement or dread, one thing's certain: Mobile apps can help you prepare for — and maybe even crush — your gift-giving efforts.
"Using tech during holiday shopping is huge for me," says Collin Morgan, founder of savings blog Hip2Save. "It helps me get the best gifts at the best prices, all while keeping my budget in check."
Wondering what apps you should download? Here are 8 money-saving apps that will prepare you for a productive and affordable holiday shopping season.
1. Santa's Bag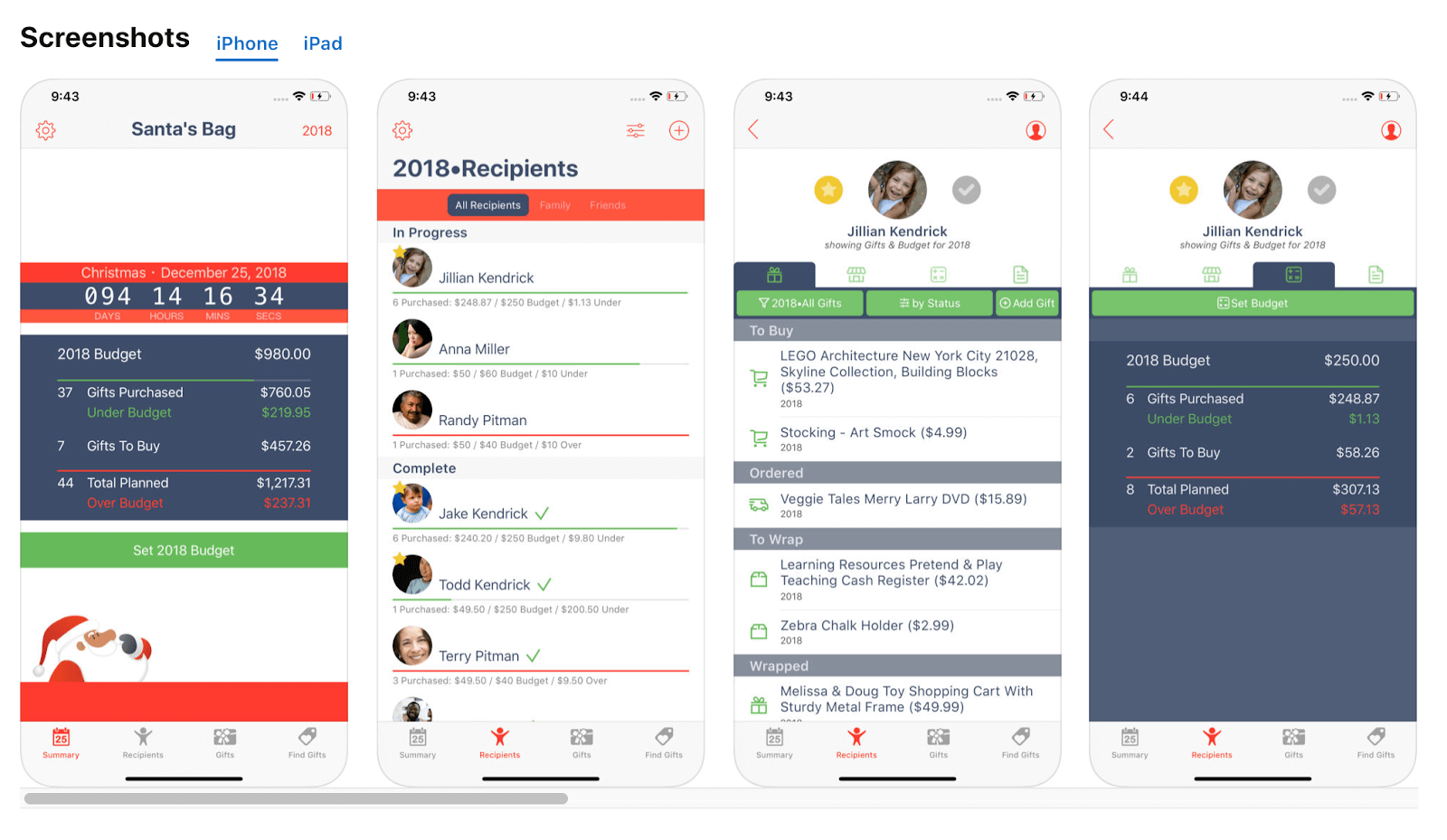 Before it comes time to check your gift list twice, use Santa's Bag to create your shopping list and note all of your gift ideas, as well as your budget.
"I like to start by getting my spending game plan together with budgeting apps," says Morgan. "It takes the stress out of figuring out my funds last minute."
Once you've completed your purchases for someone, you can use the app to record the gifts and their cost. The app will display who is still on your list and how much you have left to spend.
Download Santa's List on iOS. If you have an Android device, Christmas Gift List is a similar app.
2. Chime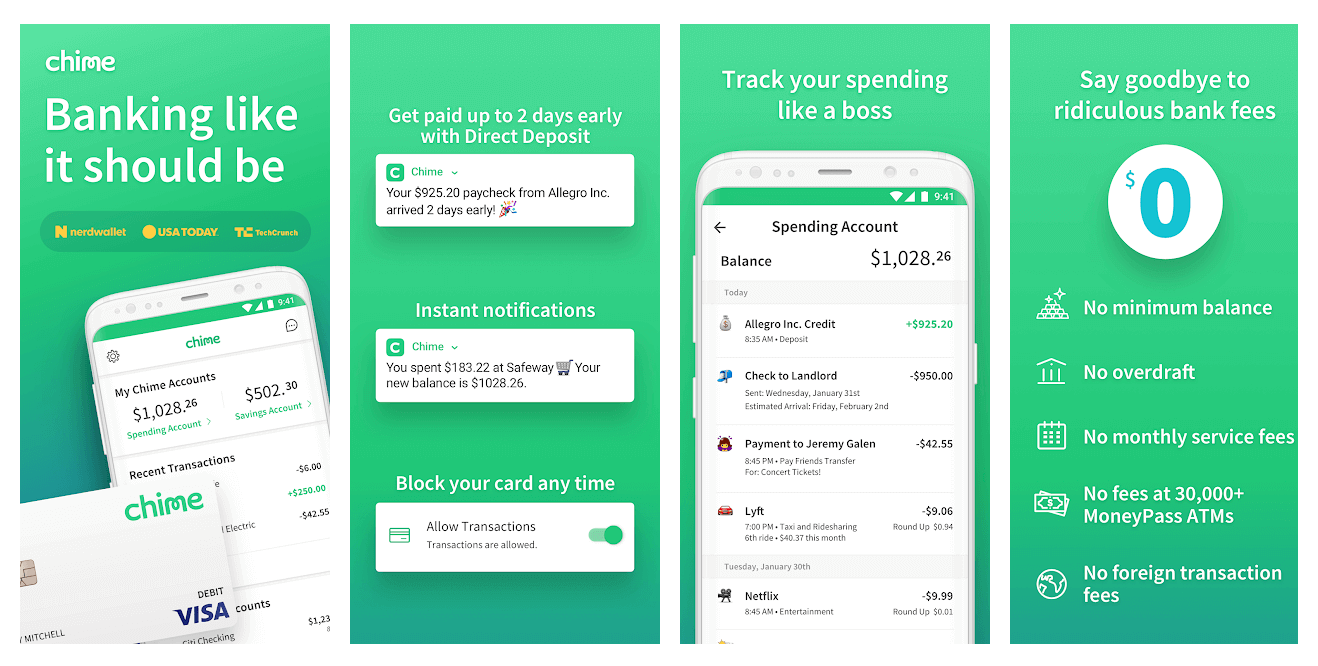 Writing out your gift list will reveal how much spending money you'll need — and, in turn, how much you'll need to save.
To break down your savings goal, divide your total gift budget by the number of weeks until your chosen holiday (or until the applicable credit card bill will be due). The result is how much you should save each week. If your gift budget is $500, for example, and you have seven weeks until Christmas, you'll need to save $71 per week.
As we all know, however, saving is easier said than done. So we recommend using an automatic savings tool like the one available through Chime's banking app.
Designate how much you'd like to save each week, and Chime will move that money from your checking account to a separate savings account. Using this strategy, you can be confident you'll have saved enough money by the time the holidays roll around.
3. ShopSavvy
Picture this: you're standing in an electronics store, and you see a laptop that's 50 percent off. Is it really a good deal? Or just good marketing?
The ShopSavvy app will help you find the answer: Simply scan an item's barcode, and the app will compare prices online and at nearby brick-and-mortar stores. It will also display information from its parent site TopTenReviews. This will help you determine whether that laptop is worth your hard-earned dough.
Based on app reviews, ShopSavvy sometimes has bugs. If you find glitches while using it on your device, then download the Amazon app instead. Although this route will only compare prices on Amazon.com, it will still glean the most competitive prices. Morgan, who's a fan of the app, says: "Many stores will match Amazon's prices, too."
Just remember that prices shouldn't be the sole factor when deciding where to make your purchases. Shopping locally, even if prices are slightly higher, is an excellent way to support your community and small business owners.
4. Google Maps
Google Maps beats Apple Maps every time. And, as it turns out, you can use it for more than navigation.
Sarah Hollenbeck, shopping and retail expert at BlackFriday.com, notes that Google Maps can be a handy holiday shopping assistant.
"If used correctly, it can be your best friend come brick-and-mortar shopping needs," she says.
"You can easily save your parking location in the app, preventing a long search for your car in the crowded mall parking lot. You can also use it to check crowds in individual stores in real-time."
5. Slickdeals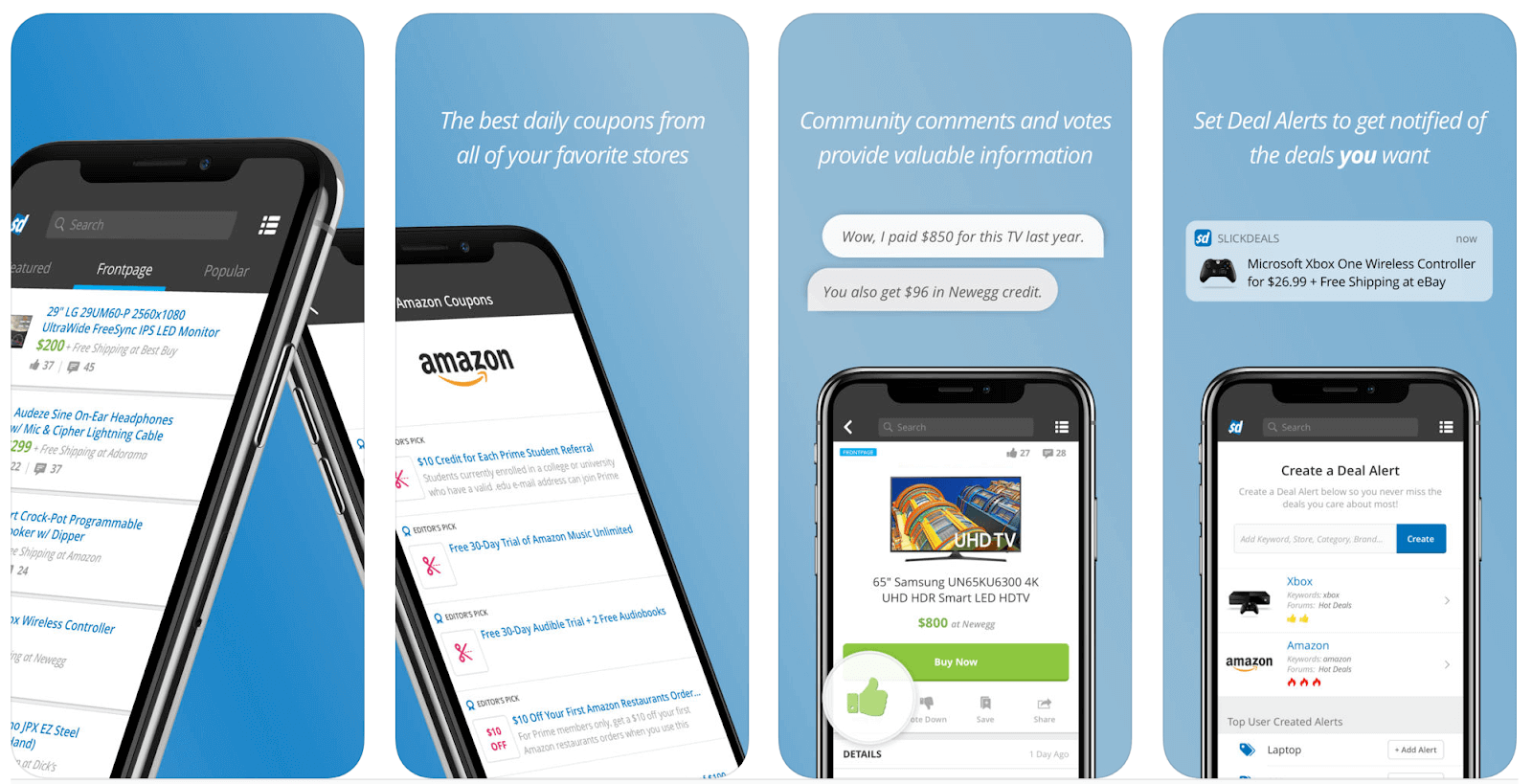 So, your daughter really wants an Xbox for Christmas… but it costs way more than you're willing to spend.
While deciding whether you'll just opt for a nice board game instead, why not at least track the Xbox's price? Using the Slickdeals app, you can create a "Deal Alert" that will notify you if the price decreases.
To track prices on Amazon specifically, you can use the Chrome browser extension camelcamelcamel.
6. Raise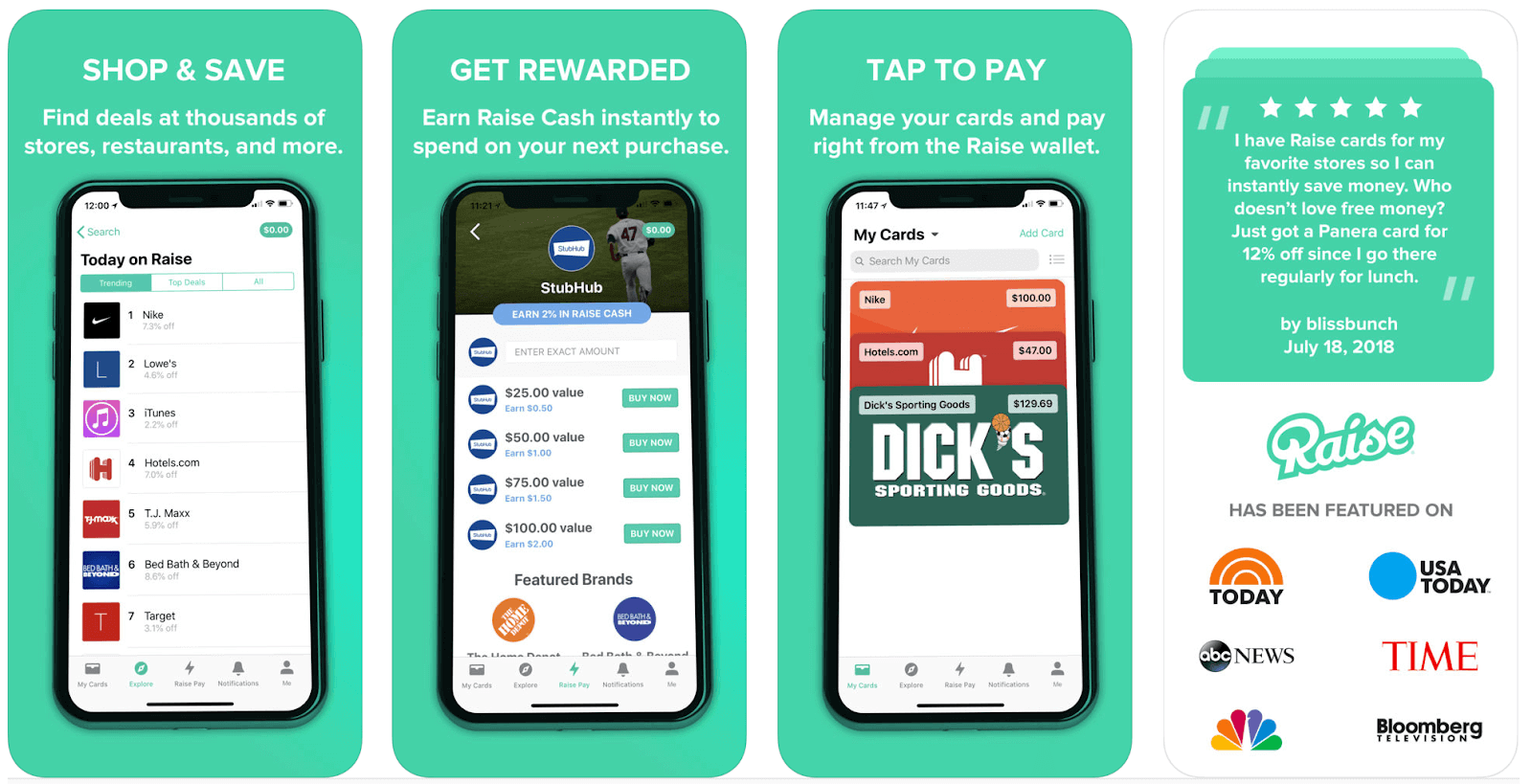 Raise, which allows you to buy and sell discounted gift cards, is useful for holiday shopping in several ways:
You can sell your unused gift cards so you have extra cash to buy gifts
You can buy discounted gift cards for stores you know you'll shop at
You can purchase discounted gift cards to give as gifts (before sending, you should reload to create even balances: from $46.39 to $50, for example)
"I use [Raise] every time I'm waiting on a checkout line," says Adrienne Girard, copy chief at O, The Oprah Magazine, which publishes a range of holiday shopping content.
"It's so easy — in under a minute I can look up the store I'm in, estimate what my total at the register might be, and buy a discounted gift card worth almost that amount."
By the time she gets to the cashier, the credit will have loaded, and she can show its barcode to pay for her purchase. She's used this strategy at stores like Bed Bath & Beyond, Nordstrom, and Sephora.
Though Girard only saves a small percentage using this shopping strategy, every little bit adds up. Since 2016, she has saved $76.
"When waiting in line, I might as well use my phone to save a couple dollars instead of scrolling through social media over and over," she says.
7. RetailMeNot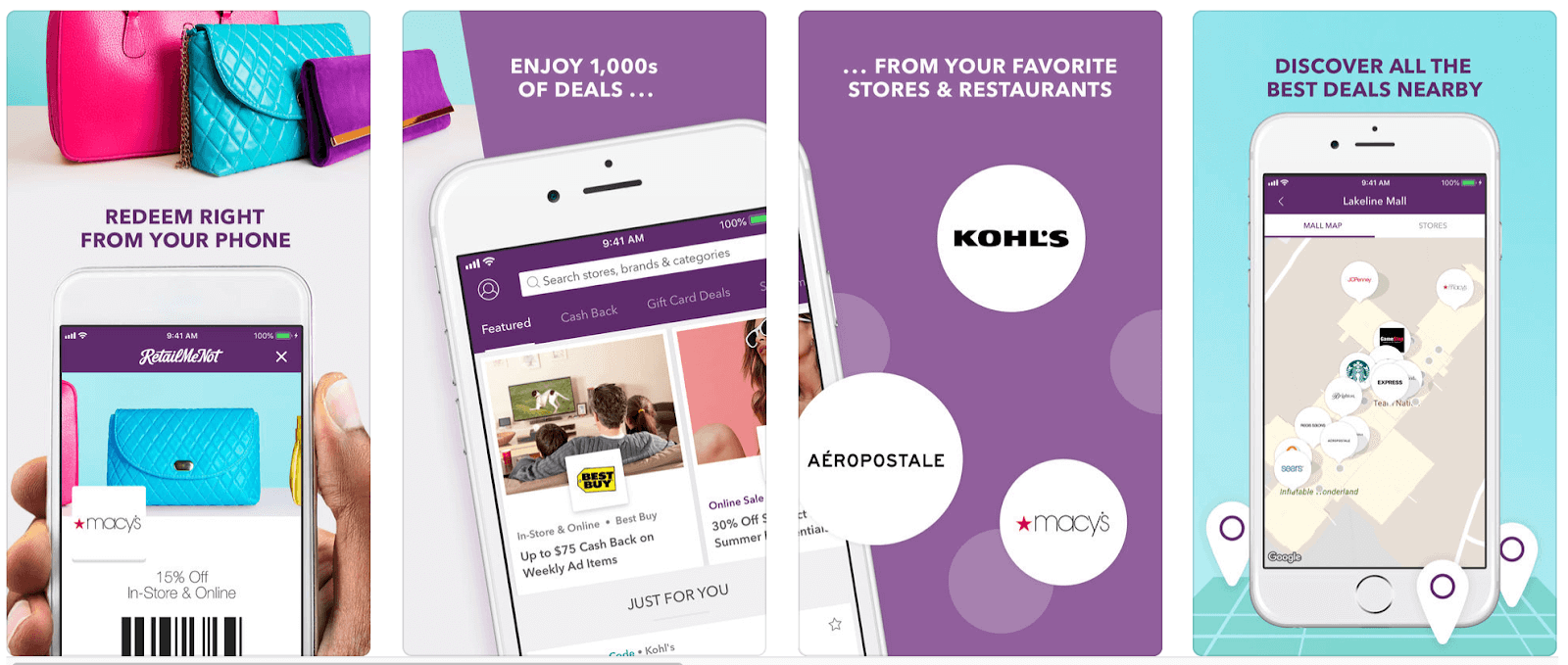 While you've hopefully used RetailMeNot to find online coupon codes before, did you know you can use it when shopping in person, too? The mobile app reveals deals and coupons at stores near you, and also offers the opportunity to earn cash back.
Even if RetailMeNot's app isn't the right fit for you, alternatives abound.
For in-store shopping, Carson Kohler, a staff writer at personal finance site The Penny Hoarder, says: "I've been a long-time fan of Ibotta — whether I'm ordering from Amazon or gifting an experience like flights or hotels. Also, I always check the Target app and JOANN app for coupons and savings."
For online shopping, you can also try Honey, which automatically finds and applies eligible coupon codes. Another option: Invisible Hand, which works in the background while you're browsing and alerts you if it finds lower prices elsewhere.
8. Charity Navigator
If you'd like to opt out of the consumer frenzy this year, or would simply like to include charitable giving in your plans, then this app is a must-download.
Charity Navigator performs in-depth analyses of nonprofit organizations across the United States, rating them based on financial health, transparency and accountability. When you select one of its highly-rated charities, you can feel confident your money is going to a good cause.
Charitable donations also make great gifts. If you're stumped on what to buy for the person who has everything, contributing to a charity that aligns with their values might be the best gift of all.
It's Time to Deck the Halls…With Apps
No matter which apps you choose to download this holiday season, be sure to check out all the available options.
"Using technology while shopping is no longer an option, it's a necessity," explains BlackFriday.com's Hollenbeck.
"To save money, consumers need to be smarter — and that means taking advantage of every possible deal."