Hosting Thanksgiving can get pricey. Not only do you need to factor in the cost of the bird, but you've got to consider the side dishes and even decorations. 
Fortunately, we've put together a list of Thanksgiving dinner ideas on a budget to show you that it's possible to have an elegant affair without hurting your bank account. 
Here are step by step meal ideas to host Thanksgiving 2019 for eight guests on a $50 budget. Take a look. 
Thanksgiving on a $50 Budget: Appetizers 
While Thanksgiving appetizers aren't absolutely required, it's always nice to give your guests something to munch on while they're waiting for the main attraction. That said, let's raid the pantry for this one rather than forking out $20 to make an epic cheese board – which would eat up 40 percent of your budget right out of the gate. 
Just be sure to check the expiration dates on packaged goods to be on the safe side. Here are a few examples of easy appetizers using pantry items:
Cost: $0!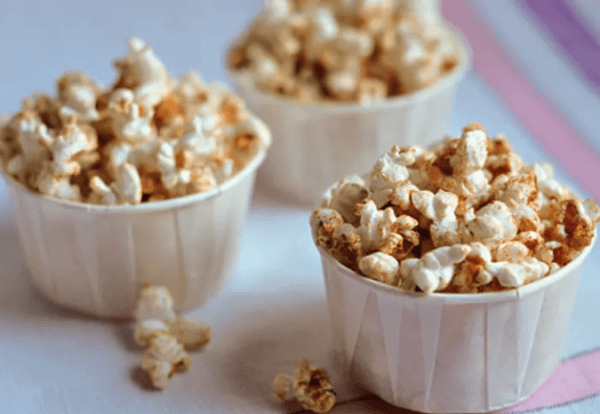 Source: The Kitchn

Thanksgiving on a $50 Budget: First Course

Light is the way to go for the first course and this arugula salad checks off all the requirements – delicious, affordable and easy to make.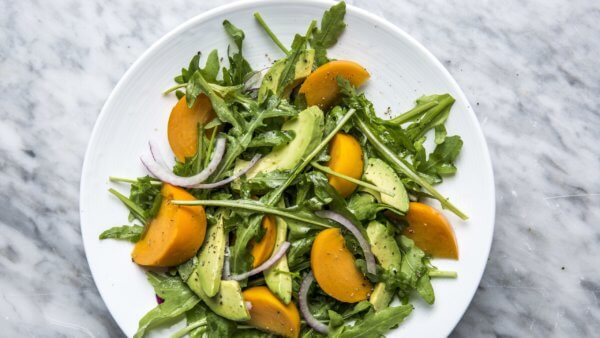 Cost: $4.99 (if you skip the avocado and substitute pears)
Thanksgiving on a $50 Budget: The Pièce De Résistance 
Option 1: Non-Traditional
Not everyone is head-over-heels for turkey. If you know your guests' preferences in advance, then you can consider switching things up by making this delicious cranberry glazed pork loin roast instead. It also happens to be the most affordable of the three options listed here.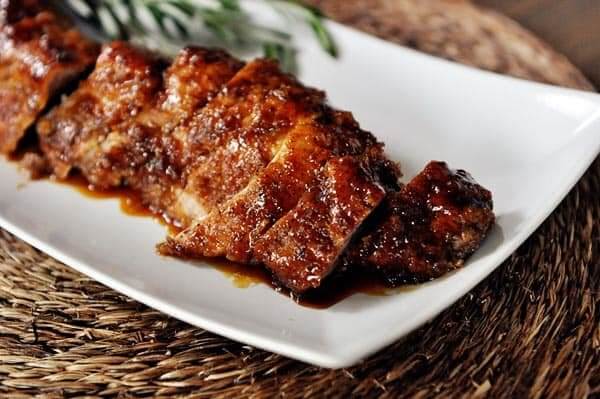 Source: allrecipes
Cost: $16.10
Option 2: Turkey Dinner

To save money, opt for frozen instead of fresh. And, considering that you should plan for around 1.25 lb of meat per person, you will need a 10-pound bird. This "World's Simplest Thanksgiving Turkey" recipe by the Food Network says you should "fill the turkey with aromatics like chopped onions, carrots, apples and herbs, then place breast-side up in a roasting pan and brush with melted butter." So, check to see which of these items you have on hand before heading to the store.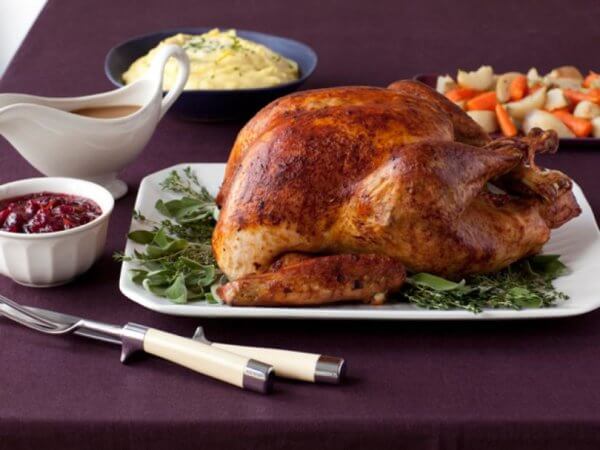 Cost: $17.49*
*In my searches, the cost per pound for a frozen turkey varied quite a bit, but I found that ALDI had the best deal by far at $1.29 per pound for a 12 pound. This means LEFTOVERS! 
Option 3:  Half and Half

If you feel like Thanksgiving just isn't the same without poultry, you can opt for the pork recipe above and spring for cornish game hens to give your guests some variety.
Cost: $18.76
Thanksgiving on a $50 Budget: The Side Dishes
Personally, side dishes are my favorite part of the meal and I look forward to having numerous options. But again, things can add up quickly without careful planning. 
Here is a sample menu with all the essentials: 
Total Cost: $15.31
*If you start saving the heels of bread in your freezer each week leading up to the holiday, you'll shave two bucks off the cost of making stuffing!
Thanksgiving on a $50 Budget: The Dessert
After doing the math, it's more cost-effective to go with store-bought pie rather than trying to make dessert from scratch. It's also a safer bet if you're an inexperienced baker like me!  
You should also plan on serving coffee and tea at this stage of the game. If your budget has any wiggle room left, then a nice bowl of warm seasonal fruit over vanilla ice cream is a nice touch as well.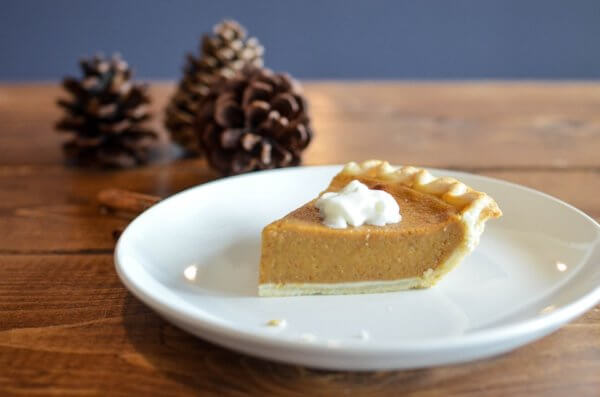 Cost: $5.19 
Thanksgiving on a $50 Budget: The Drinks
You might be wondering whether such a tight budget can include drinks and the answer is yes! 
Here's an excellent recipe for a fall-inspired sangria for less than $10.
Alternatively, if you have an ALDI nearby, you can scoop up a few bottles of three-dollar wine. Boxed wine can work too so long as you serve it from a decanter.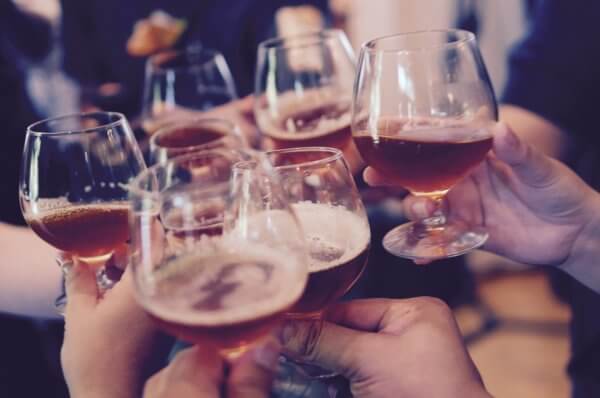 Thanksgiving on a $50 Budget: The Decor

What's Thanksgiving Dinner without a swoon-worthy tablescape? This is going to be another DIY-friendly one if you really want to stick to a frugal budget. There's no shortage of options on Pinterest, but a few of my favorites include:
Nature tablescape. You can do this using gathered pinecones, leaves and sticks. 

Apple centerpiece. If you went apple picking earlier in the fall, then you can easily create this

elegant look

. 

Repurpose decor from around the house. If you decorated your house for fall this year, then reuse some of these same items for your tablescape. 

Total Cost Thanksgiving 2019
Drumroll, please…

All said, the total here is between $50.56 and $53.23, depending on which of the menu options you select.
Please note that all pricing is based on shopping at my local chain grocery store in New Jersey, except for the ALDI wine and the turkey. And the assumption is that you already have all the basics in your pantry including: flour, white sugar, popular spices, olive oil and so on.
More Pro Tips for Hosting a Budget-Friendly Thanksgiving Dinner
Start Early –

Whether you're buying

groceries for yourself

or planning a dinner party like this one, waiting until the last minute crushes your chances of keeping your budget (and stress levels) low. Also, remember that Thanksgiving staples go on sale as early as the end of October, so be sure sure to take advantage of promos as soon as possible.

Let Your Guests Pitch in IF They Want To –

If your guests want to contribute, then don't refuse! Just be sure to have a running list of things you would like them to bring, like a bottle of wine, a dessert or a side dish.

Be Thankful

– Don't forget the meaning behind the season – gratitude! Take a moment or two before the end of the day to take it all in and give thanks. 
We hope these tips for Thanksgiving dinner on a budget will inspire you to keep saving money each time you play host or hostess to your friends and loved ones.