When was the last time you actually swiped the stripe on your credit or debit card during a transaction?
Over the last few years, there's been a huge technological shift from mag-stripe cards to chip cards. In fact, chip-enabled cards are accepted at 63% of U.S. storefronts alone,ut how much do you really know about the chip embedded in your debit and credit cards?
---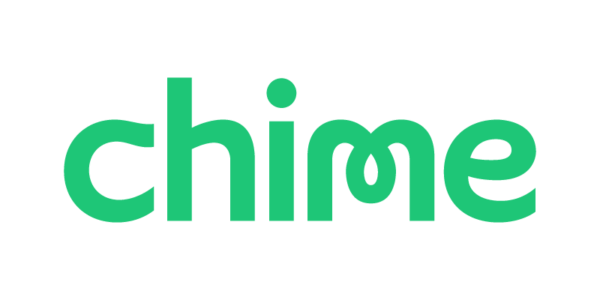 Banking like it should be.
Save money with every paycheck and get paid up to 2 days early.
Free to sign up and takes less than 2-minutes!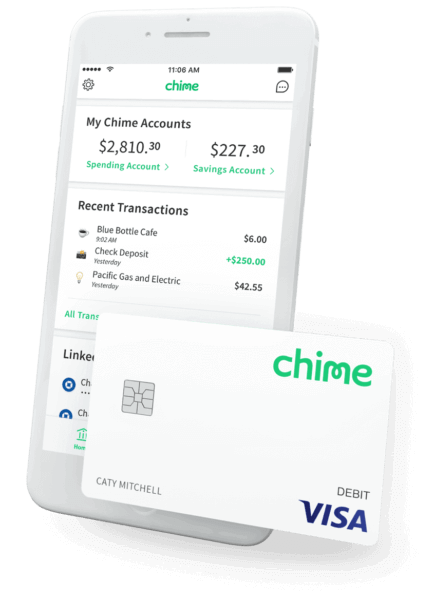 ---
Magnetic Stripe Cards vs Chip Cards: How Do EMV Cards Work?
The migration to chip cards, also known in the industry as EMV (Europay, MasterCard, Visa) credit cards, was accompanied by a swirl of hype. EMV chip providers introduced them by promising that they were more secure, resistant to hackers, and foolproof to fraud. Promising as that sounds, many people don't know how their chip cards work to provide their accompanying consumer security benefits.
Magnetic stripe (or mag-stripe) technology is actually quite archaic. It dates back about 50 years and utilizes the same analog format as an old cassette tape. It's literally magnetized and matched to your bank account information. This data, embedded on a simple mag stripe, is consistent and therefore never changes.
So, anytime you go to swipe a stripe-equipped card, the card point of sale (POS) system reads the same data over and over again, making the information vulnerable to fraudulent activity because thieves can decode the magnetic field and duplicate your bank information. In fact, fraudsters commonly use credit card skimmers at ATMs and other locations to glean your personal information. Stopping fraud meant canceling your old card and getting a new one with new information. Unfortunately, your new card included the same stripe technology making it just as sensitive to theft as it was before.
By contrast, the computer chip on an EMV card is where your banking information is stored, and the chip is always changing up the data on your card. For example, you may have a card number that stays the same, but the information embedded on the chip is constantly being scrambled and encrypted. In short, your card's chip contains a special microprocessor that creates a code for every transaction, no matter the amount.
How do EMV Chip Cards Keep You Safe?
When you insert your card into a physical payment terminal or when you're shopping online, the computer chip communicates with the merchant and unscrambles the coded language. Your payment information is then obtained using few different types of authentication methods:
Static Data Authentication (SDA)
Dynamic Data Authentication (DDA)
Combined DDA with application cryptogram generation (CDA)
The EMV chip also ensures that both the transaction and the cardholder are verifiable. Before the days of EMV cards, you'd accomplish this by entering your PIN number and card's security code).
Essentially, your EMV card contains the exact same information as your old mag stripe card, but because the chip inside is always generating new coded information, it has an extra layer of protection that magnetic stripe technology fails to offer.
For example, if a thief gets his hands on your EMV chip card, he will have a tough time using it. Not only is it difficult to obtain the computer chip from your card (equipment to do this can cost upwards of $1 million), but the advanced encryption would make it nearly impossible to decipher your banking information. Even if your card number was stolen, and not your actual card, the would-be fraudster wouldn't be able to use it because EMV chip technology prevents the number from being replicated and repeated. On top of this, a payment terminal won't recognize the number and the transaction will be declined.
3 EMV Chip Card Safety Tips for Secure Purchasing
Although EMV technology makes banking more secure, identity thieves have become more sophisticated and will always try to find ways to access your money. Your Chime debit card, for instance, is chip-enabled, but you should still take precautions to protect your finances, pay safely and avoid getting scammed. Take a look at 3 ways to keep your money safe:
Guard your card number

: At an ATM, the supermarket, the mall, or when using your laptop in a public space, never divulge your card or PIN numbers to anyone. Fraud can still occur, so if possible, opt to sign for a transaction instead of using your PIN. If a fake transaction occurs, the liability falls back on the issuing bank, or on the merchant if the business is not equipped to handle EMV transactions. Some cards have even done away with PIN numbers and employ a chip plus signature method. (Neither Chime or another bank will ever ask you to reveal your PIN number.)

Keep track of your bank statements

: Banks are more vigilant today about stopping theft and may even intercept fraudulent activity before it happens. My bank, for example, recently notified me that there was an attempted unauthorized use of my debit card before a transaction was made. But, thanks to my EMV card, the fraudster couldn't use my card number, and the bank recognized that I wasn't the one using the card. The moral here: Stay on top of your monthly bank statements and look for transactions, debits or withdrawals that don't look familiar. If you spot anything suspicious, report it to your financial institution.

Opt for mobile payments

: Chime's spending and automatic savings accounts are just two ways to maximize your mobile banking experience without the need to use a physical debit card. To ensure your safety, you can also look for retailers and vendors with mobile payment technology as this lowers the risk of your information being captured. Adding your debit and credit cards to your phone and using mobile-enabled terminals can also help ensure a secure shopping experience.
---
This page is for informational purposes only. Chime does not provide financial, legal, or accounting advice. This material has been prepared for informational purposes only, and is not intended to provide, and should not be relied on for financial, legal or accounting advice. You should consult your own financial, legal and accounting advisors before engaging in any transaction.