Drop your $ChimeSign. Join the community. Get swag.
Drop your
$ChimeSign. Join the
community. Get swag.
Why join? Scroll to see all the reasons

Member recognition
You're out there Boost4Boostin' and helping others. Share your Chime love—you could be insta-famous. You deserve it.
I love Chime because it has allowed me to find structure in my finances and guide me to a healthier credit score. Chime also provides resources and a supportive community.
I received a BOOST from a stranger on Instagram a few months back. Within a few minutes, I had 4 new "boost buddies" and in the 1st of the month like clockwork we boost one another! The Boosts are lifesavers in a pinch!! I boost my new friends because you never know who needs it.
I absolutely 💯% love being part of the Chime community!!
Being able to save back money and was able to have a chime credit builder to help with my credit Chime makes me feel relived that there is a banking that cares for there community Chime has always been there in rough times and with them having spot me and referral bonuses is a win for me.
SpotMe boost has been such a life saver. When it's the day before payday and your gas tank is on empty it's nice knowing that chime has your back not only that, but the community behind the boost program. You can always count on chime coming in clutch. I boost everyone I can because I know how helpful it's been to me!
Being a part of the Chime community makes me feel supported and secure.
I'm taking advantage of Credit Builder to help build my credit thank you again and all the Chime users for supporting this amazing community and service also #EverythingIsFineWhenYouGotChime
You guys were constantly helping out my little family going through covid and with deposits so far apart. I'm thankful I was able to find such a great banking community that takes amazing care of their banking family!
My friend had introduced me to Chime, and that's when everything had changed for me! I am so blessed to be a part of the family. ❤️
Being part of the Chime community makes me feel great!
Swipe to explore →
Chime is a financial technology company, not a bank. Banking services provided by The Bancorp Bank or Stride Bank N.A.; Members FDIC
Love Chime?
Everyone wants to know why
Try starting with something like:
"I love chime because ____"
"Chime saved me when ____"
"I choose Chime because ____"

Free swag
When you join, you gotta look the part. Drop your $ChimeSign to get a Chime-infused goodie pack.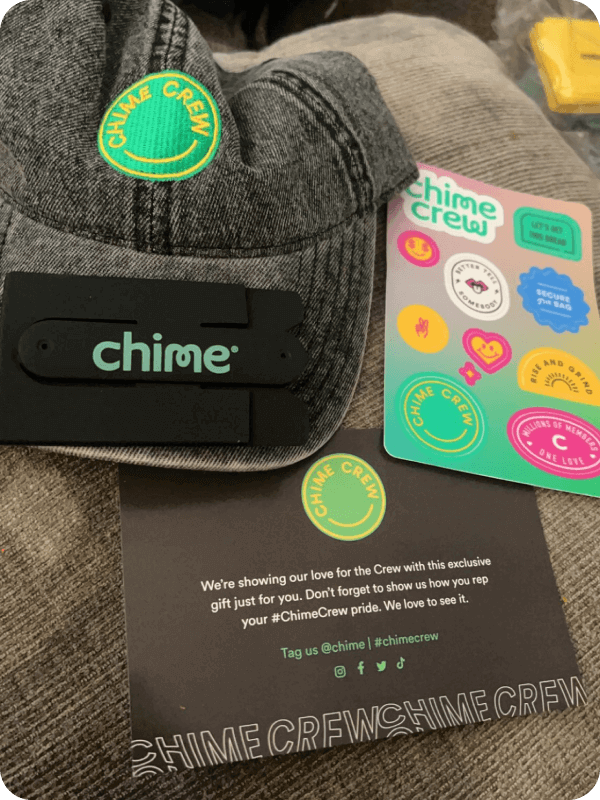 @ButPatrickkk
Thanks @Chime. I ❤️ the gifts! 🎁💚#ChimeCrew
@ButPatrickkk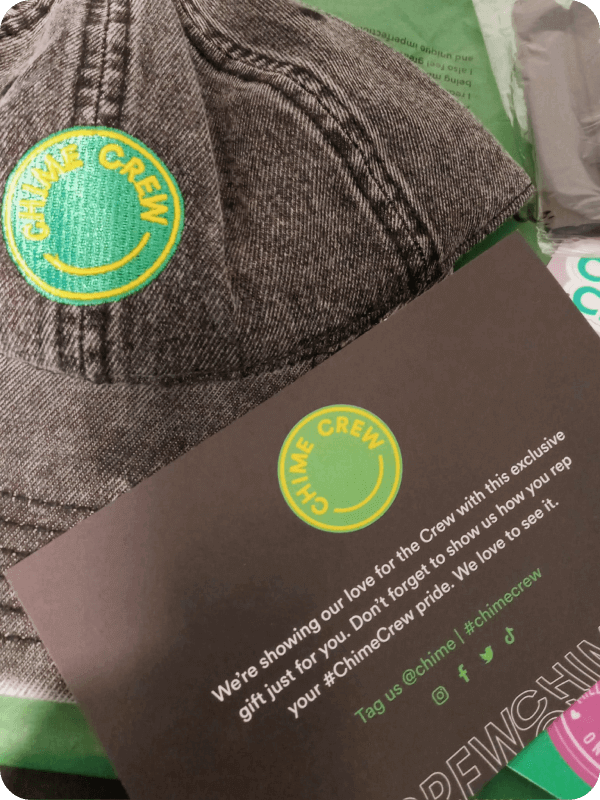 @AdrennaLove
@Chime y'all ALWAYS surprise me 🥹 I can't wait to put it all on 😍. Thank You All ♥️ #Chimecrew
@AdrennaLove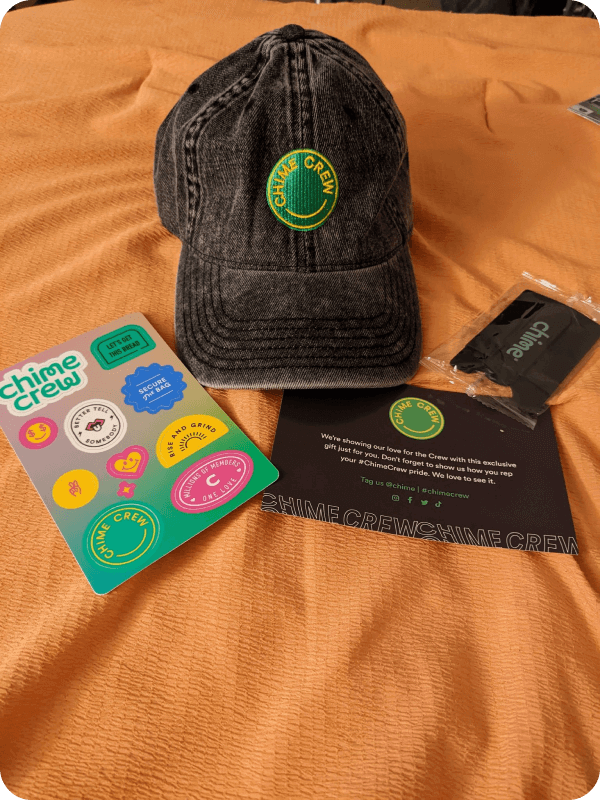 @rickthetick00
Thanks for the cap. #chimecrew
@rickthetick00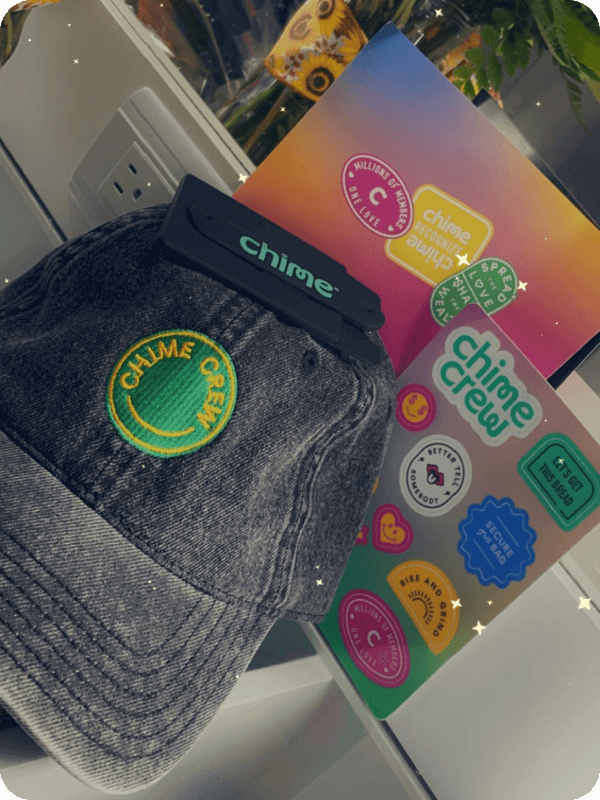 @Eddie27Tracey
Thank you for hooking me up! Will be rocking my #ChimeCrew this weekend💚💚@Chime
@Eddie27Tracey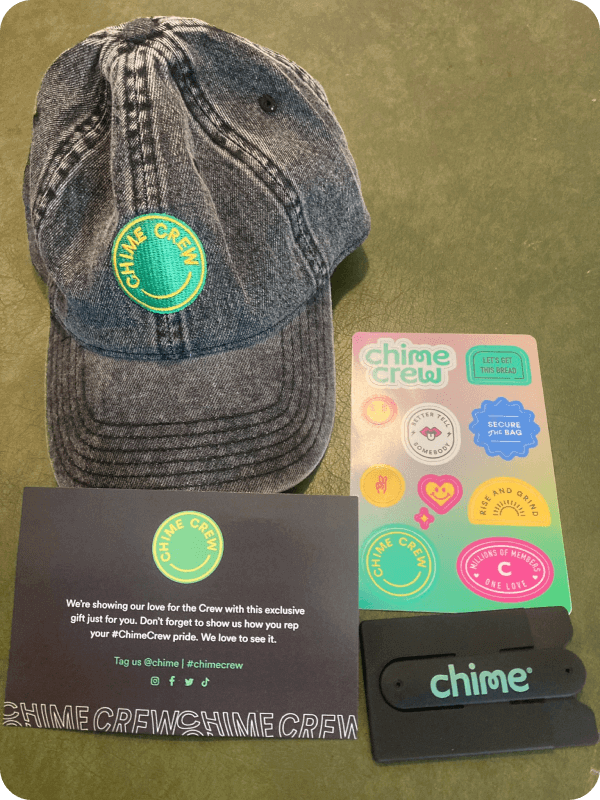 @MontesDiaz13
#chimecrew@Chime thank you so much 💚💚💚🙏🏻🤟🏻
@MontesDiaz13
Swipe to explore →
Swag content may vary

Early sweeps nudges
We'll say it—we love giving away cash prizes. Join the community to get the early jump on $weeps.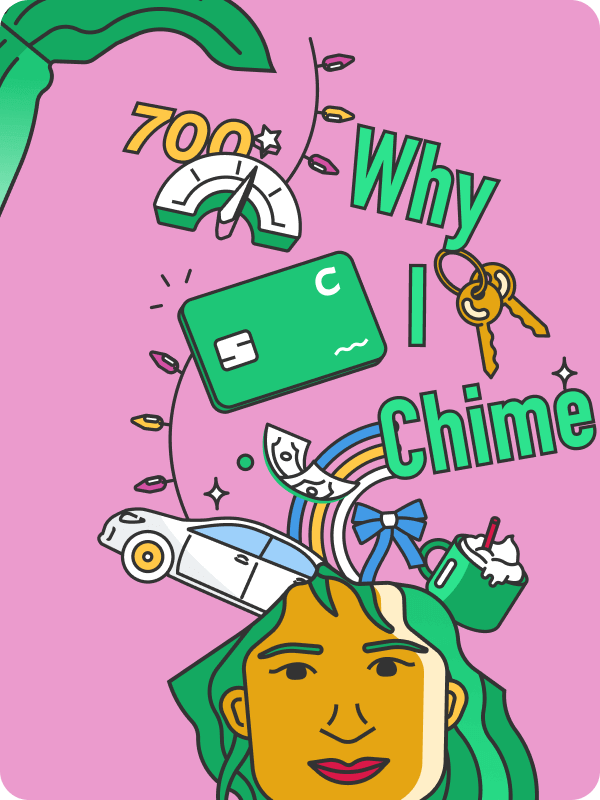 I love Chime bc it makes moments like this possible. With the detailed account info, budgeting tips in app, and quicker access to payday funds I'm able to budget my money easier and actually have a savings to be able to afford trips & make memories. #whichime $msparkermsparker
@janellebeeating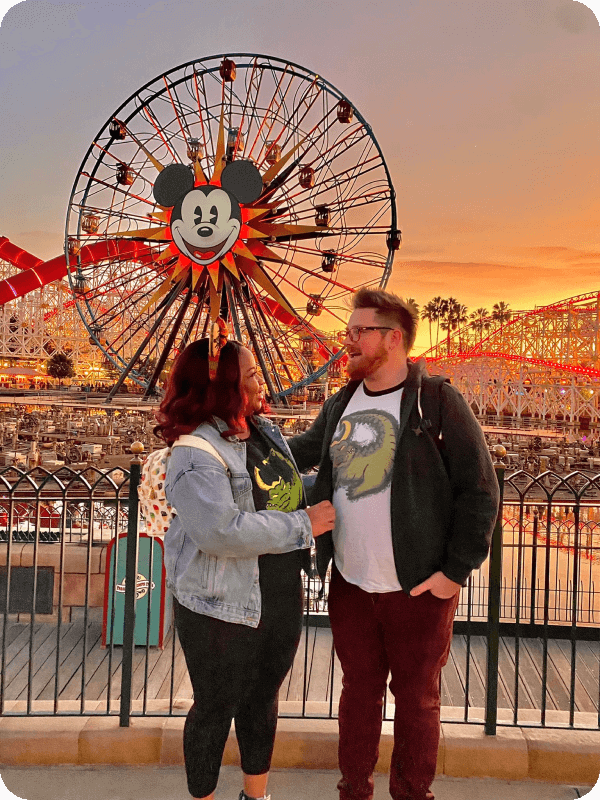 @janellebeeating
@Chime 
The Realest #WhyIChime
@HandsomeInvesto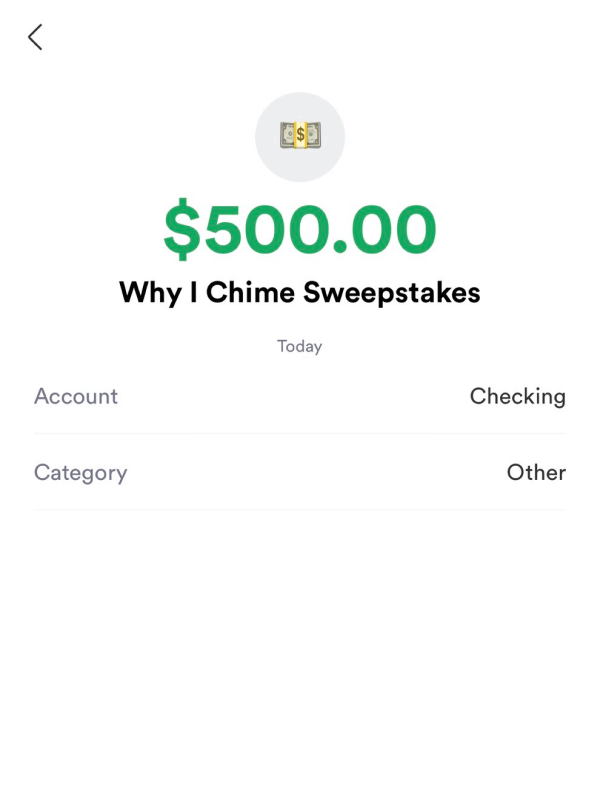 @HandsomeInvesto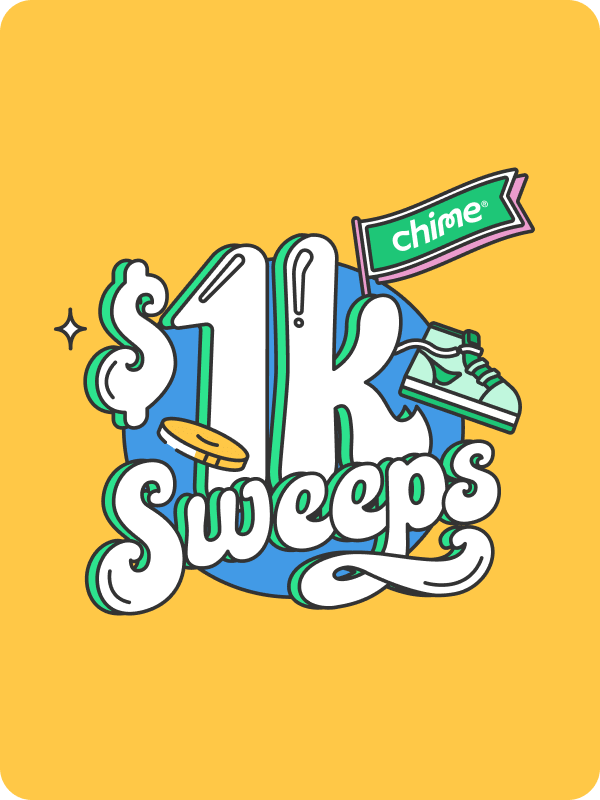 @Chime #ChimePridePaysSweeps yay!!!!! Thank you!!!!! I'm so excited!!!!! Going towards my rental deposit! Love you guys!
@iamivyquinzel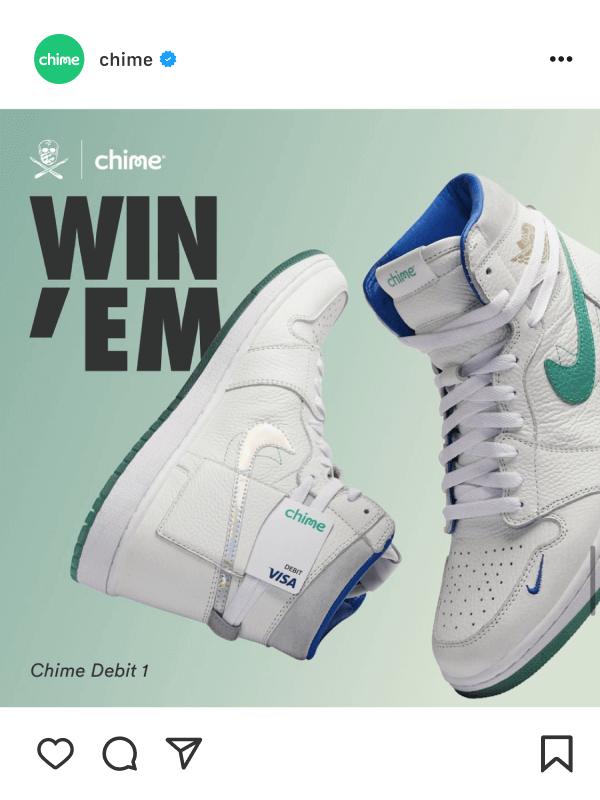 @chime @theshoesurgeon
#chimexrsgn JUST GOT MY CHIME AIR JORDAN 1's wha yall think!? I think these ❤️‍🔥🔥🔥🔥🔥
@Kj16Kidd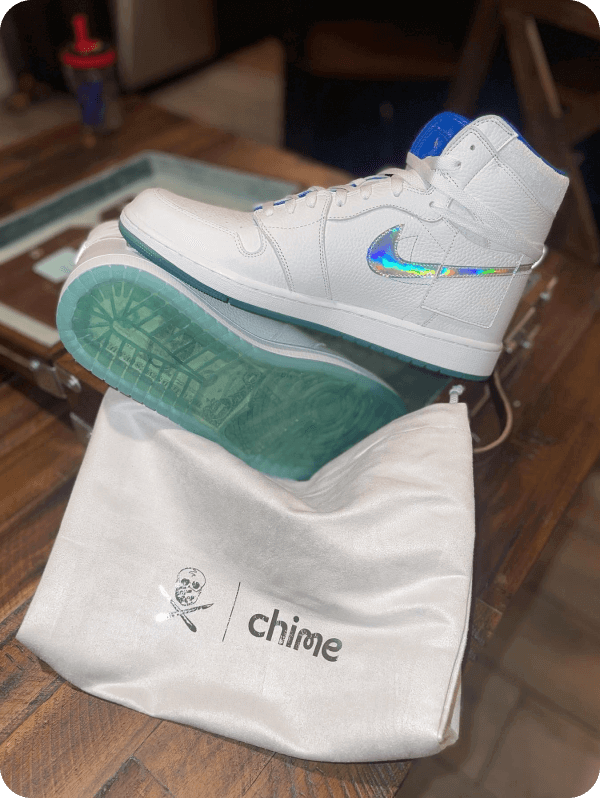 @Kj16Kidd
Chime member resources
How do I find my $Chimesign in the Chime app?
Learn more
How will I know if I win a Chime sweeps?
Find out
First, let's make sure it's really you
Confirming your $ChimeSign tells us where to ship your goodies

Find your $ChimeSign in the Chime app. Settings > under Personal Info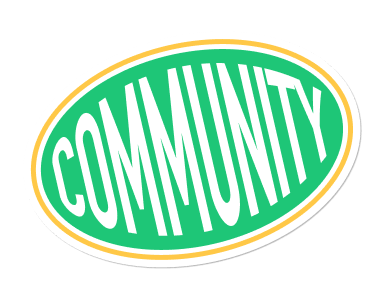 We're so glad you're here
Your Chime goodies will be sent to the address associated with your Chime account. Please allow for 6-8 weeks to receive your swag.