Chime is a financial technology company, not a bank. Banking services and debit card provided by The Bancorp Bank, N.A. or Stride Bank, N.A.; Members FDIC.
CHIME CREDIT BUILDER VISA® SECURED CREDIT CARD
Learn how Credit Builder helps you build credit
The Chime Credit Builder Visa® Credit Card is our no annual fee, no interest, secured credit card that helps you build your credit. In this guide, you'll learn all the basics – so you can get the most out of your Credit Builder card and start building credit like a pro. 💪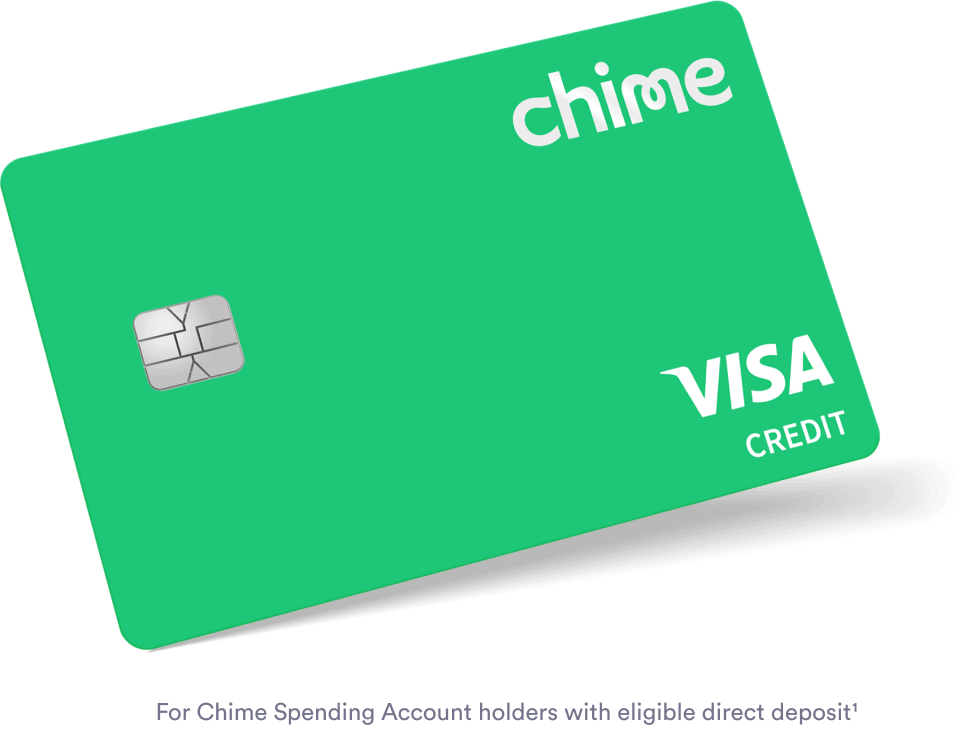 How it Works
1. Move Money
The first step is to move money into your Credit Builder secured account. It's fast and easy: You can do that right in the Chime app. The money you move to your secured account is the amount you can spend on your card (displayed as Available to Spend).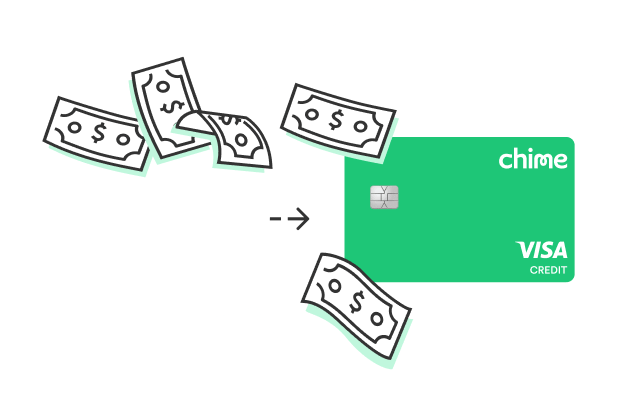 There are two ways to move money into your Credit Builder secured account:
1. The best option is Move My Pay. Just choose an amount and it'll automatically be transferred from your Checking Account to Credit Builder whenever you get paid.
Note: You can make changes or move money between your Chime accounts at any time.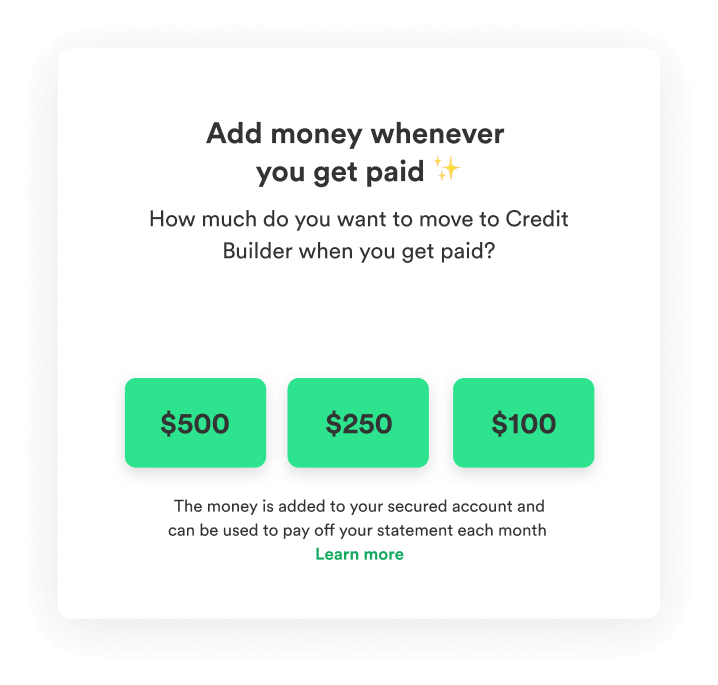 2. The second option is to do it manually. Just remember that you'll be responsible for moving money from your Chime Checking Account into your Credit Builder secured account anytime you want to increase your Available to Spend.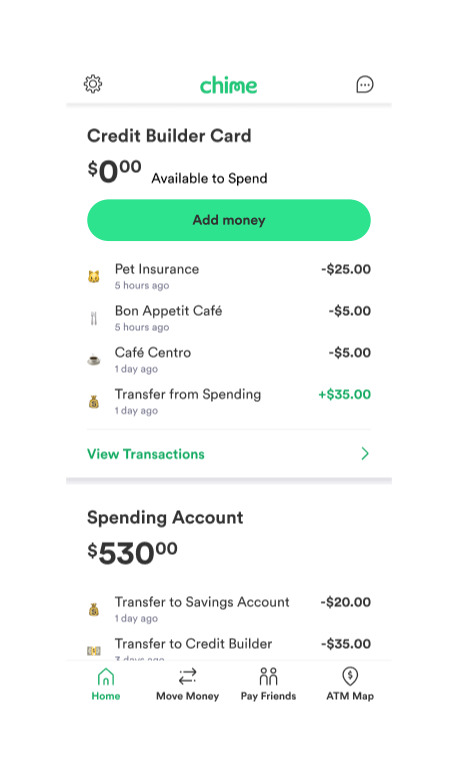 2. Spend Money
You can use your Credit Builder card anywhere Visa® is accepted, around the world.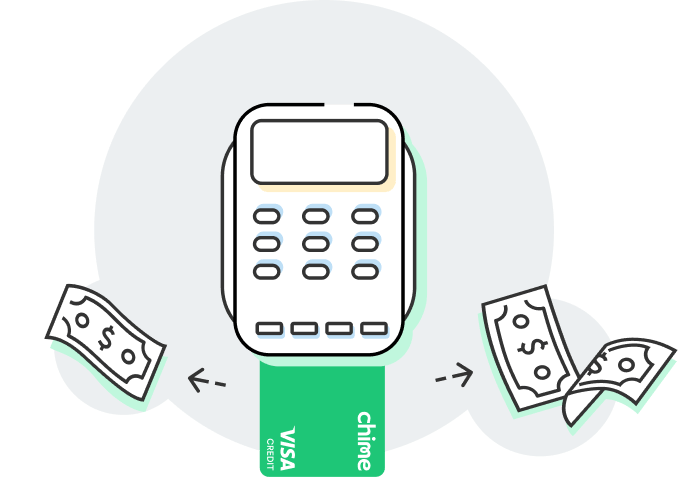 Here are 2 key benefits of using your Credit Builder card for everyday purchases:
1. Always know how much you have left to spend and avoid outstanding balances. The money you move into your secured account is how much you can spend. You can even use that money to pay for monthly spendings – automatically.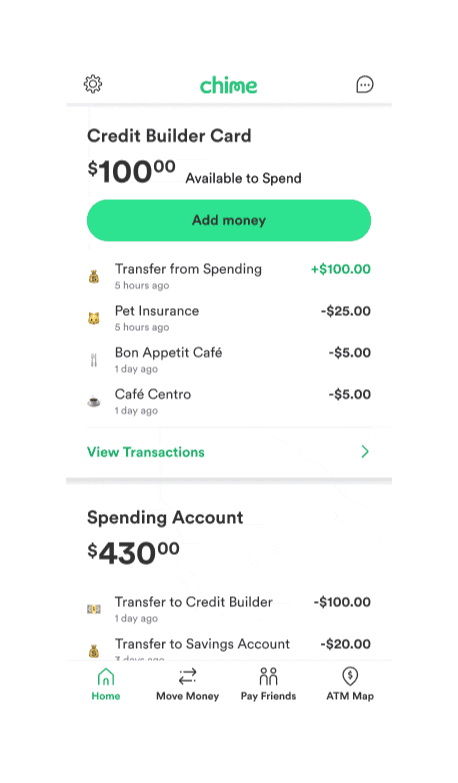 2. We don't report credit utilization, which means you can use Credit Builder without contributing to a high-utilization record on your credit history. With Credit Builder, you control how much you can spend on Credit Builder by managing your secured account balance.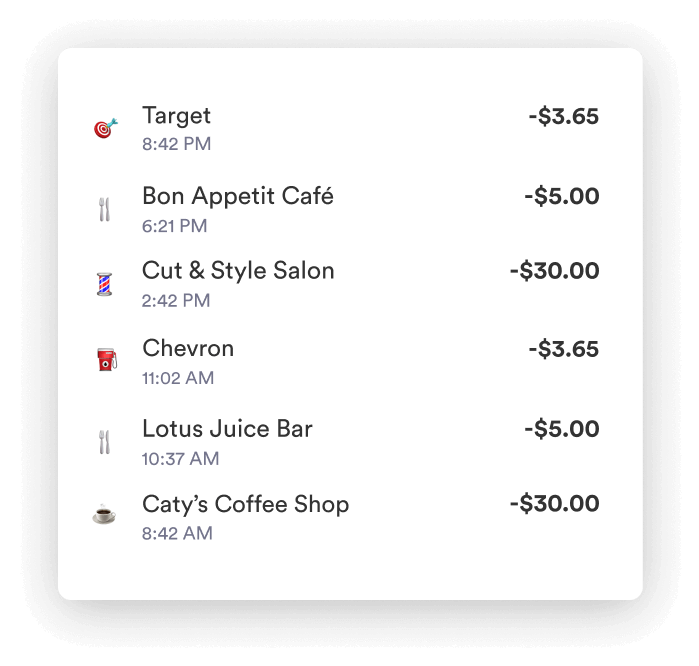 3. Build Credit
Credit Builder offers features that help you stay on top of key factors that impact your credit score. That means that the consistent use of Credit Builder can help you build payment history, increase the length of your credit history over time, and more.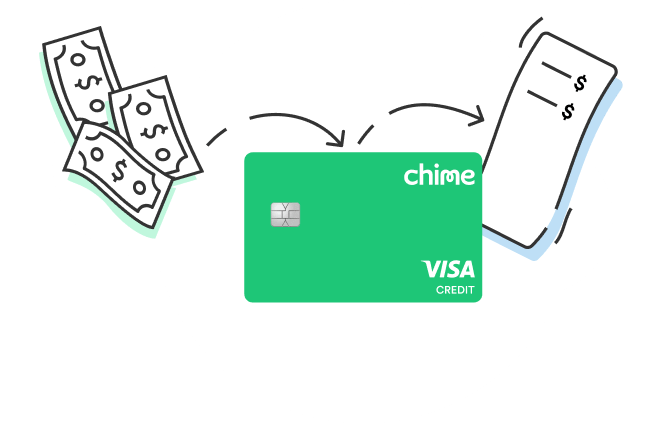 Two ways Credit Builder can help build your credit:
1. On-time payment is a crucial aspect of building your credit score. At the end of each month, you can pay your monthly balance with the money in your secured account and we'll report your monthly balance paid in full to the major credit bureaus². This way, your everyday purchases like gas, groceries, bills, and subscriptions can count towards your credit history.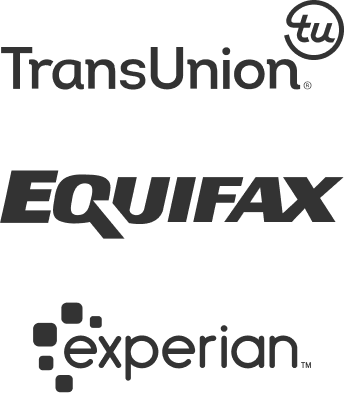 2. The best way to ensure on-time payment is by turning on Safer Credit Building.
Reminder: When you make a purchase, the money you spent is put on hold in your secured account. Safer Credit Building uses that money to automatically pay your monthly balance. This will help you avoid late payments and outstanding balances.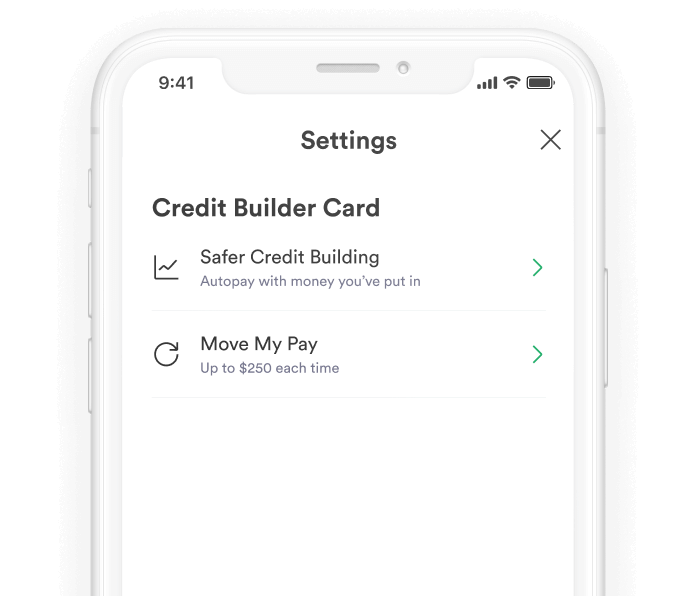 Why Credit Builder?
Chime Credit Builder
Traditional Secured Credit Card
Traditional
Credit Card
Security Deposit Requirement
Can Use Security Deposit for Payment
Traditional Secured Credit Card
Traditional Secured Credit Card
Traditional Secured Credit Card
Traditional Secured Credit Card
Security Deposit Requirement
Traditional Secured Credit Card
Can Use Security Deposit for Payment
Traditional Secured Credit Card
Traditional Secured Credit Card
Join the millions of members already using Credit Builder
Available for Chime Checking Account holders with eligible direct deposit¹