To start 2023 with a mindset of abundance, we dropped a limited-edition, premium candle with a manifestation guide. Winners have been selected and entries are now closed.
Scroll to learn more.
mindset is a powerful tool in creating a healthy financial future.
At Chime, we believe this can be the year you shift any limiting beliefs around money and start visualizing abundance. May you manifest money well into the future.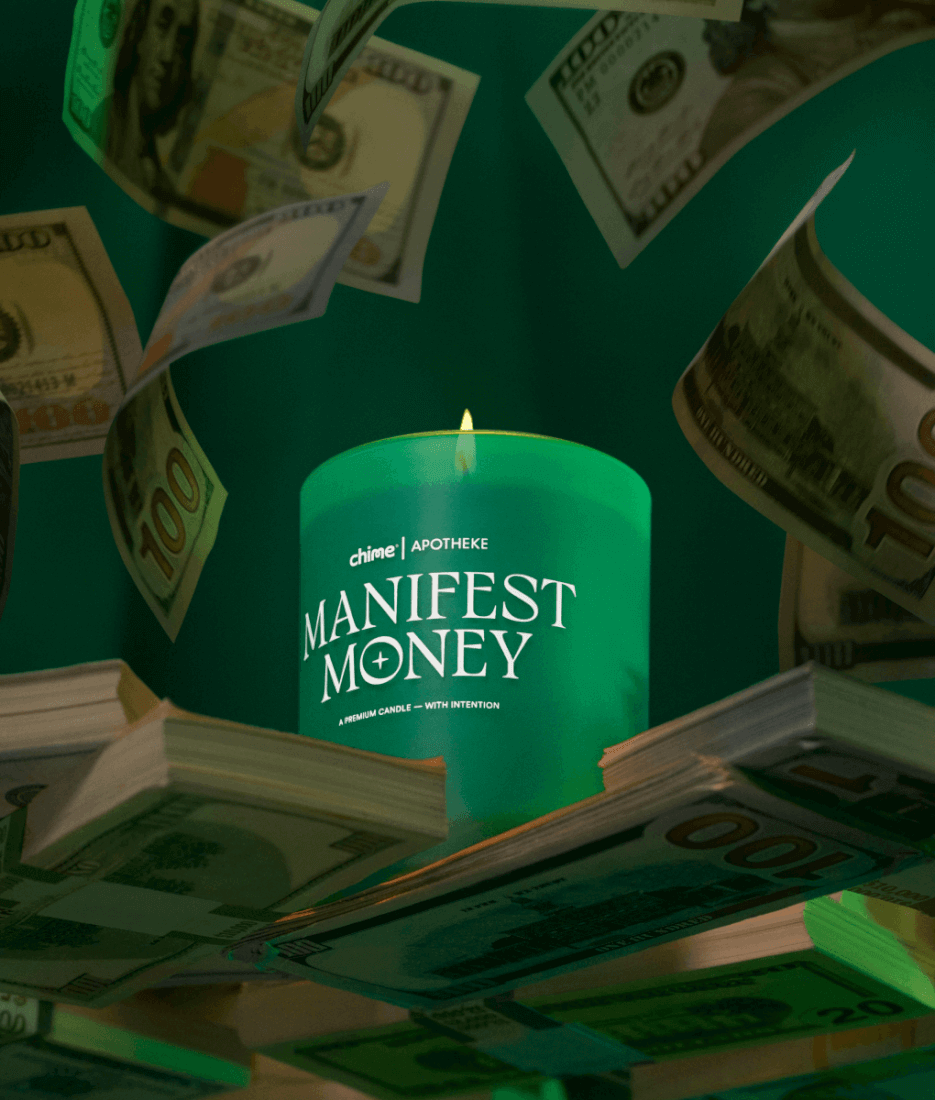 Abundance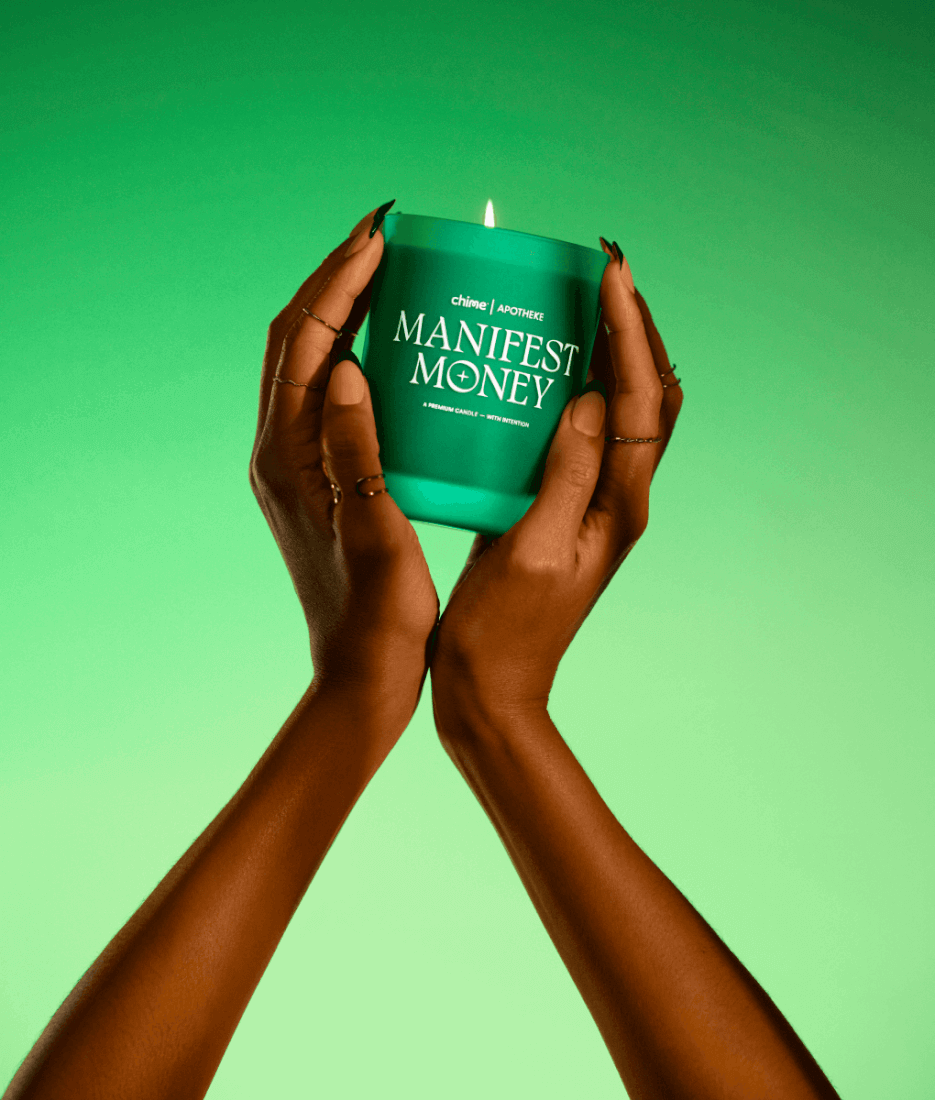 GRATITUDE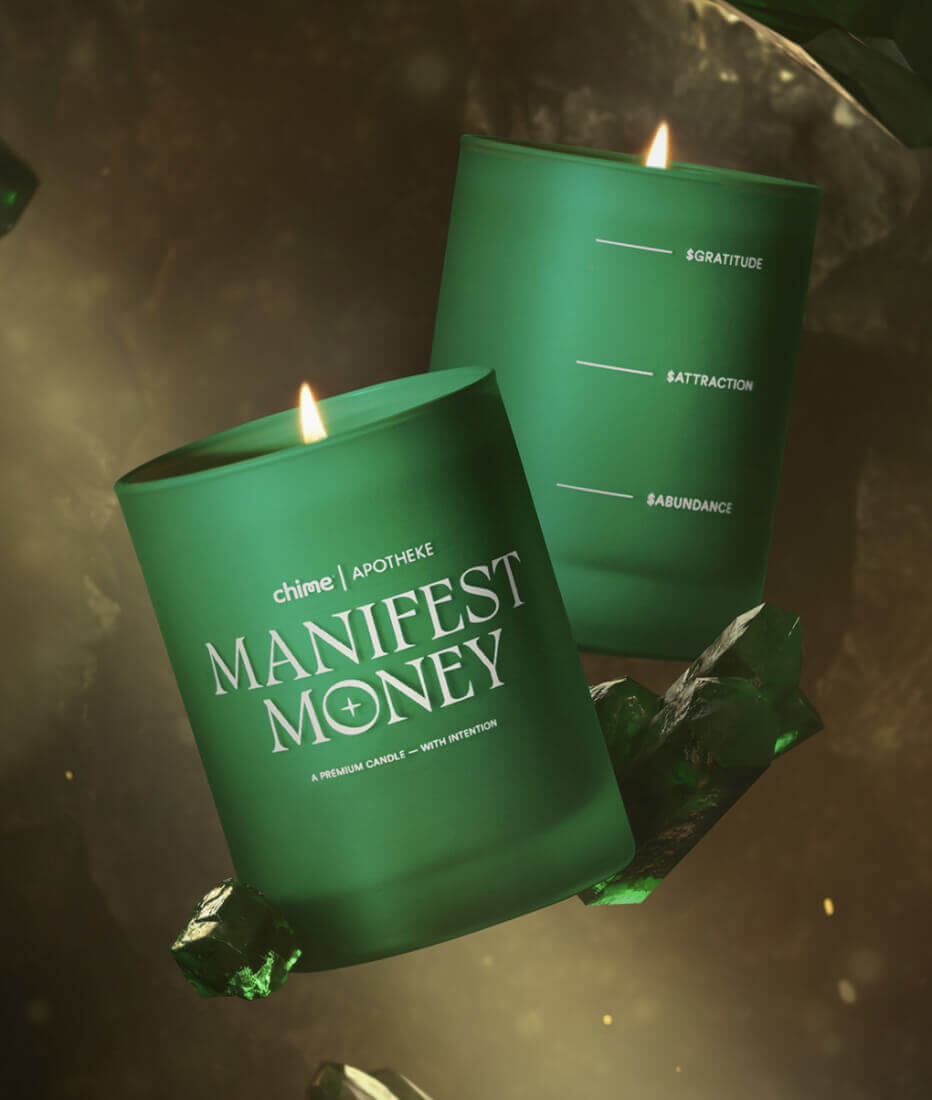 FOCUS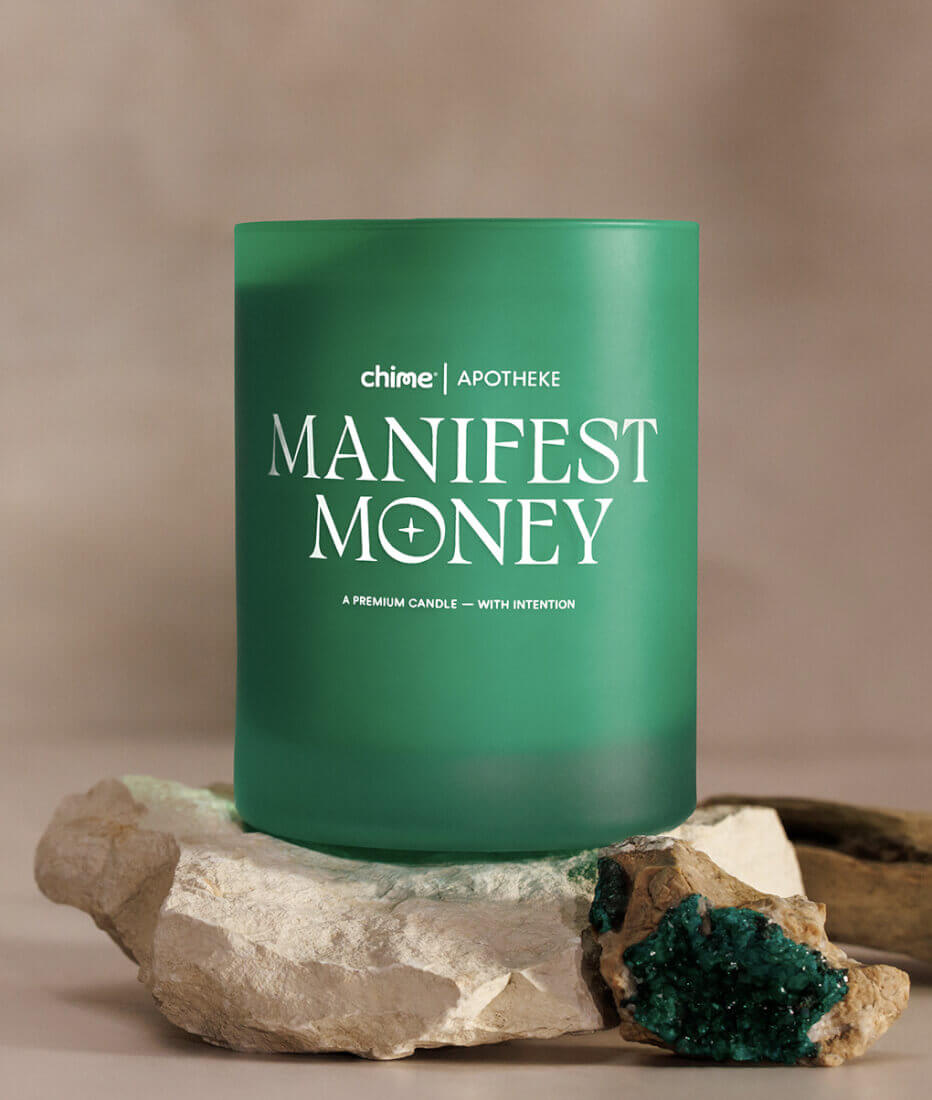 INTENTION
Swipe
CANDLE
DETAILS
We designed this candle to be a symbol of empowerment. It's more than decoration, it's a daily reminder of your goals and where you're headed. Light it often and remember, you can do anything you set your mind to.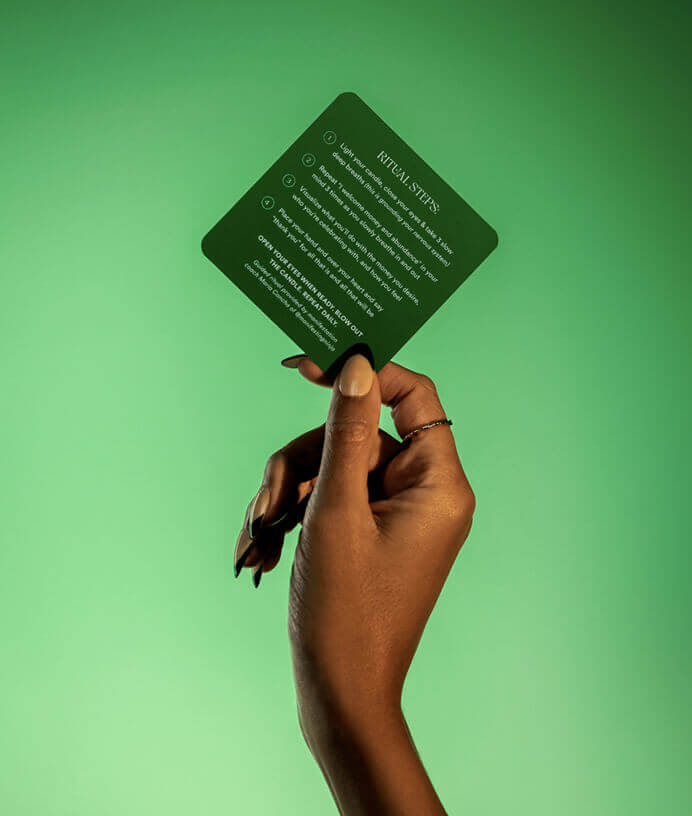 THE RITUAL
We partnered with Maria Concha, a mindset and manifestation coach, to create a bespoke ritual to help you Manifest Money in this new year. With a decade of experience, Maria has created a manifesting method that is accessible and flexible for anyone to practice.
@ManifestingNinja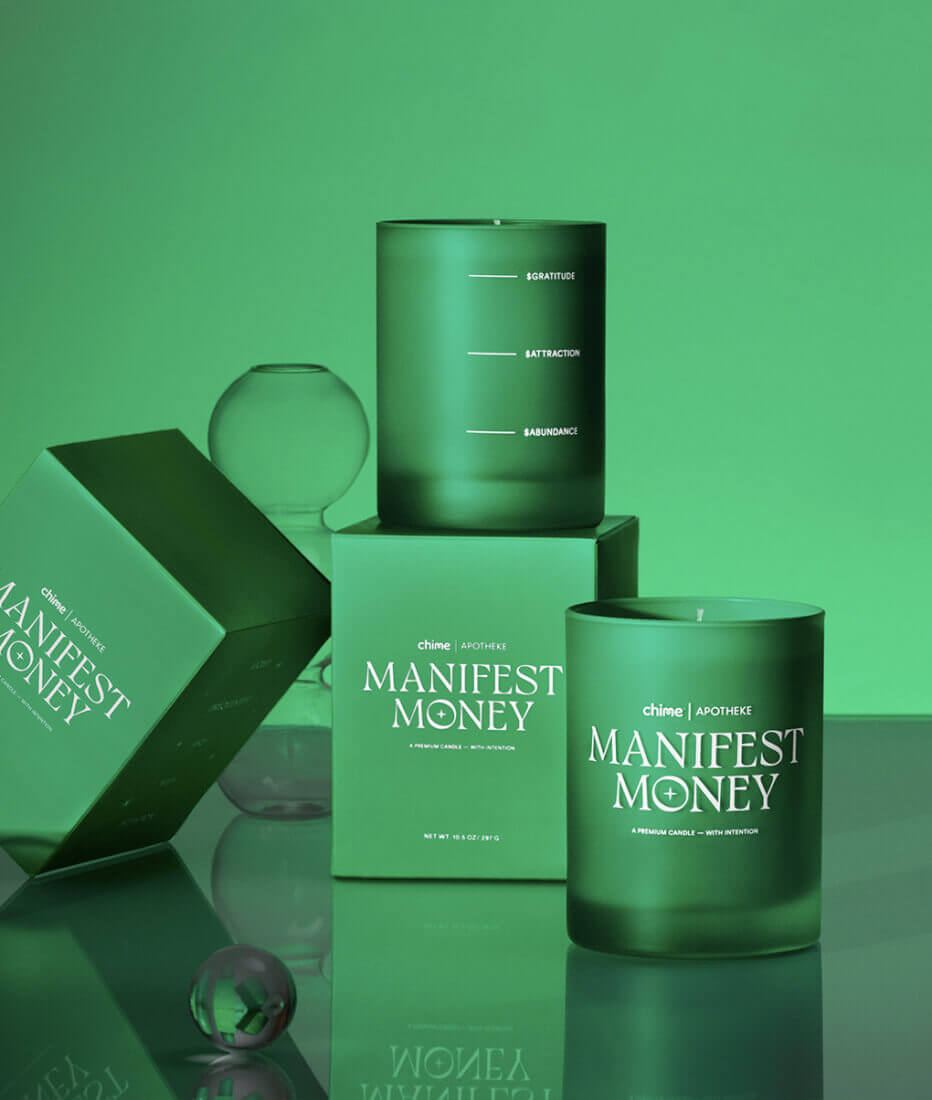 Apotheke Partnership
For millennia, cultures all around the world have used fire to empower their rituals. Patchouli and cedarwood mixed with hints of woodsmoke and amber will transport you to a smoky fire. The candle is encased with frosted glass to impress anyone who looks at it.
Apotheke is a luxury home fragrance brand. Candles are made by hand and each fragrance is thoughtfully blended at their Brooklyn factory.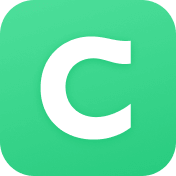 Want to learn more about the #1 most loved banking app?
Learn more
Chime is a financial technology company, not a bank. Banking services provided by
The Bancorp Bank, N.A. or Stride Bank N.A.; Members FDIC