Chime is a financial technology company, not a bank. Banking services provided by The Bancorp Bank or Stride Bank N.A.; Members FDIC
Award-winning mobile banking app
No tellers, no lines, no buildings. Just a super-powered app. Chime makes managing your money easy and empowering. Our beloved online banking app delivers all the tools you need, right at your fingertips.
Online banking with no monthly fees
No monthly account fees

No minimum balance fees or requirements

Fee-free overdraft up to $2001 on Chime Debit Card purchases
Member-first features
Get paid up to two days early with direct deposit2
Deposit checks3 from anywhere – just snap a photo
Set money aside with Automatic Savings features4
Personalized security settings
Disable transactions if you lose your card

Get real-time transactions alerts

Protect from unauthorized charges Encrypted payments. 
Insured funds.
We keep your money and info safe with frequent security tests. All funds in Chime deposit accounts are FDIC-insured through The Bancorp Bank or Stride Bank, N.A., Members FDIC.
Expect the best online banking features through Chime
The Chime app has over 600,000+ five-star reviews from users like you.
Online banking through Chime vs. traditional banks
Chime
Chase5,6
Wells Fargo7
Monthly account service fee
Monthly account service fee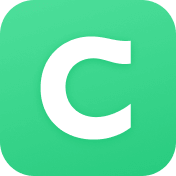 Open a bank account
online in 2 minutes

No credit check. No opening deposit requirement.

No hassle.
Online banking resources
How do you open an account online through Chime?
Learn more
What do you need to open a bank account?
Read post
FAQs
How do I open a bank account online for free?
Many financial institutions now allow new members to apply for checking, savings, and other types of accounts online.

The steps to open an online bank account vary depending on where you choose to open an account. Decide what's important to you: free online banking? Access to in-person locations? 24/7 customer support? These answers can help you decide where to open a bank account online and what type of account you would like to open.

Once you choose an account, collect whatever personal documents and identifying information the institution requires. Some online banking accounts require a copy of ID like a driver's license. When you bank through Chime's partners, you do not need to submit a photo ID. For more information, find out everything you need to open a bank account.

Follow the instructions on the online application, submit your personal information like your Social Security number, and then verify your identity following the instructions sent to you. That's it! You can then fund your account and start using your online bank account. 

What do I need to open a bank account?
To open a bank account online, there are a few basic requirements. Here are three things you'll need to start opening your account:
Social Security number
Valid home address
18+ U.S. Citizen or resident of 50 United States
How to open a bank account online through Chime
Apply in 2 minutes to start online banking through Chime. As long as you have the information listed in the previous question, the process is straightforward. After Chime reviews and confirms your information, you're in! Note: All members must be a U.S. citizen and at least 18 years of age.

Chime offers an online bank account and a mobile banking app. You can download the app for free from the Google Play Store or Apple App Store. You can connect your existing bank account to transfer funds or set up direct deposit. You can also login to online banking at chime.com when you need it.

Once enrollment is completed, we'll send a free Visa® debit card in the mail to the address you provided. Your new debit card typically arrives in 7-10 business days.

Read our blog for more information on how to open your online bank account through Chime, manage your money with our mobile app, and take advantage of our user-friendly features.

Can I open an online bank account through Chime without a deposit?
Applying for a Chime online Checking Account is completely free. We do not require an opening deposit to enroll and we do not charge you a fee if you open an account without a deposit.
Does Chime require a credit check to open a bank account online?
Chime does not require a credit check to open an online bank account. We provide services that are inclusive of all Americans. This includes those who struggle with bad credit history but are still looking for checking or savings accounts they can open and use entirely online with no opening deposit.
What is the best online bank account?
There is no right answer – you should choose an online bank account that has the services and features that are most important to you.

At Chime, we value transparency and profiting with our members, not off of them. Through our partners, we offer online banking with no monthly maintenance fees, fee-free overdraft, and no opening deposit required. Manage your money, pay friends and family, and build your savings all in our mobile app.