Chime is a financial technology company, not a bank. Banking services and debit card provided by The Bancorp Bank, N.A. or Stride Bank, N.A.; Members FDIC.
AUTOMATIC SAVINGS ACCOUNT
Watch your savings grow, automatically
Whether you're saving for a rainy day or a dream vacay, our Savings Account with built-in Automatic Savings makes saving money easy so you can reach your goals faster.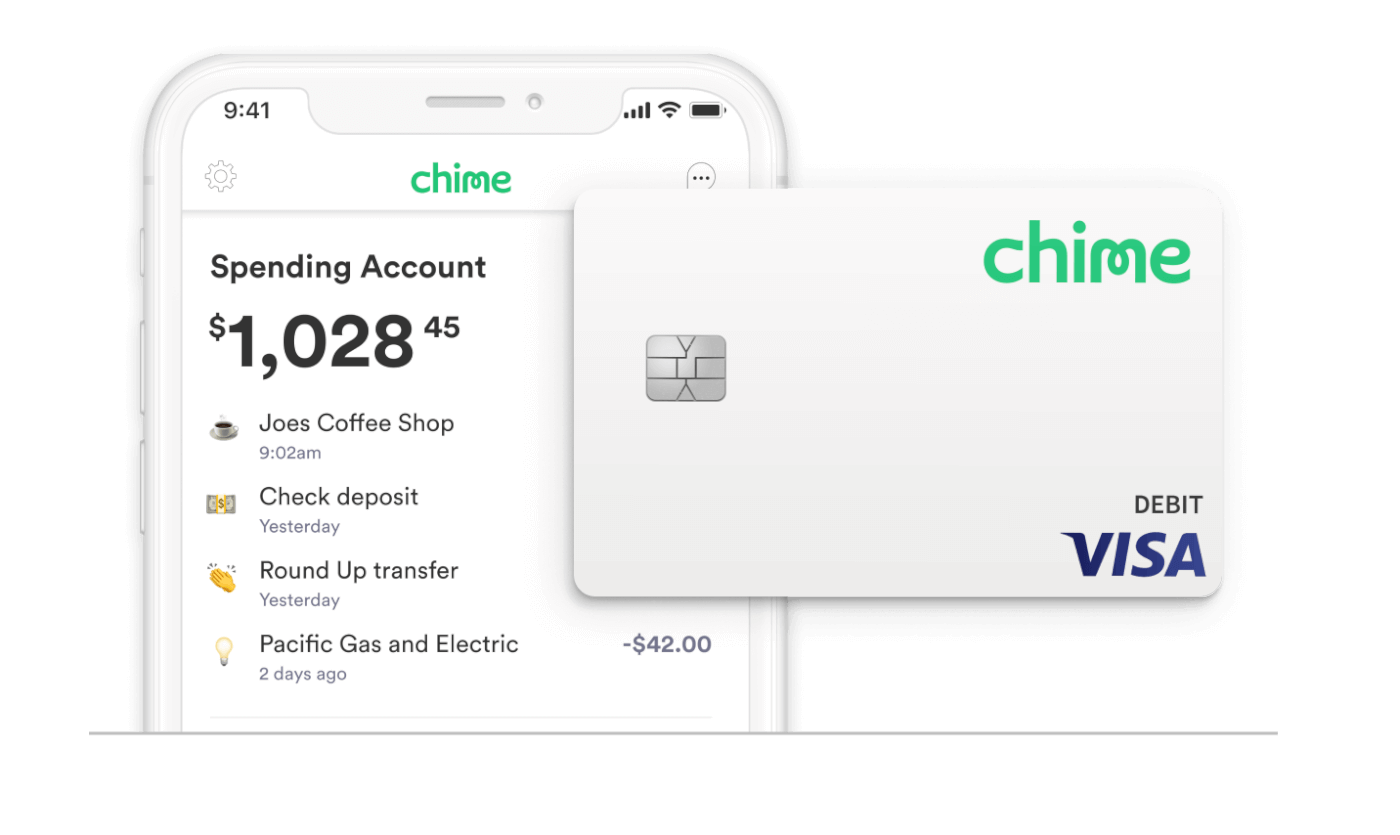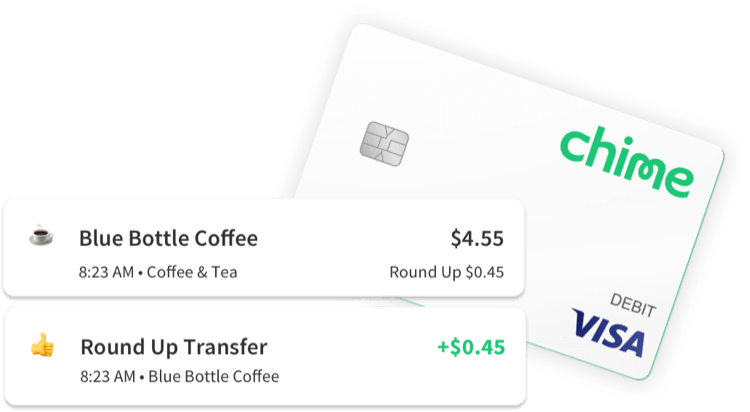 Savings when you spend
Save money every time you make a purchase or pay a bill with your Chime Visa® Debit Card. Save When You Spend automatically rounds up transactions to the nearest dollar and transfers the Round Up from your Checking Account into your Automatic Savings Account app. The more you use your Chime card, the more you build your savings. And unlike other round-up savings apps, Chime is a fully featured online bank account so your money is instantly available if you need it.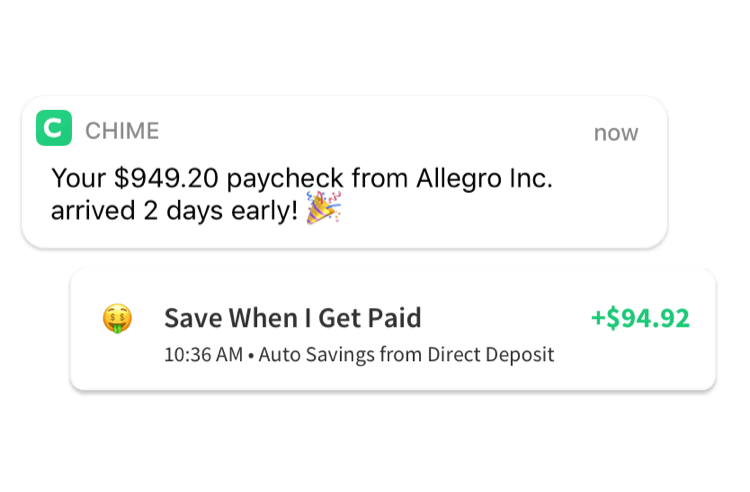 Savings when you get paid
Chime makes it easy to automatically start saving money with every paycheck so you can achieve your financial goals faster. Chime members can automatically transfer a percentage of every paycheck¹ directly into their Savings Account.
Get Started Today
Applying for an account is free and takes less than
2 minutes with no impact to your credit score.