Chime is a financial technology company, not a bank. Banking services provided by The Bancorp Bank, N.A. or Stride Bank N.A.; Members FDIC
No Monthly Fees Online Checking Account
Banking with no monthly fees
Say goodbye to monthly fees when you bank through Chime

 No monthly fees and no minimum balance fees

 No overdraft fees

 60,000+ fee-free¹ ATMs at stores like Walgreens®, 7-Eleven®, CVS Pharmacy®, Circle K & more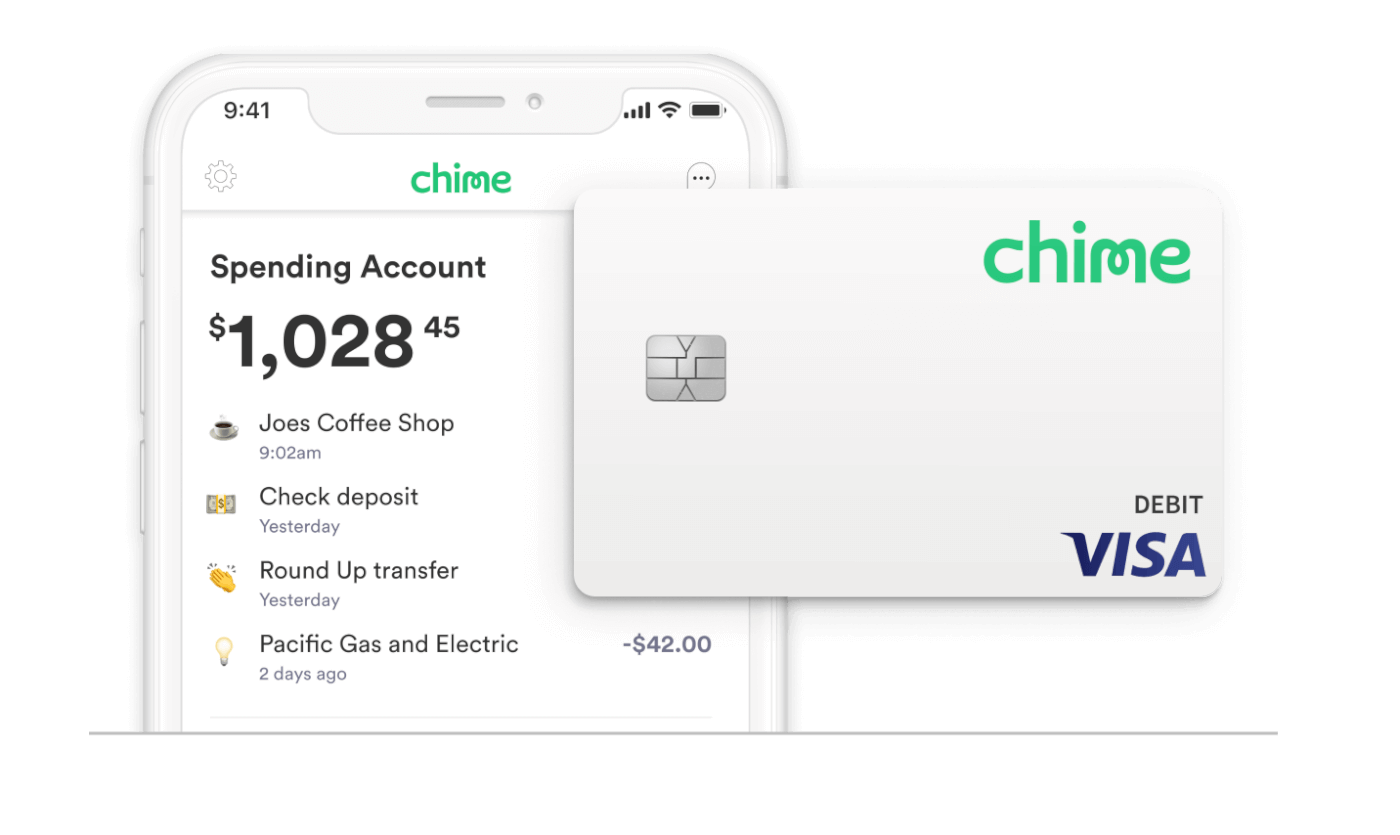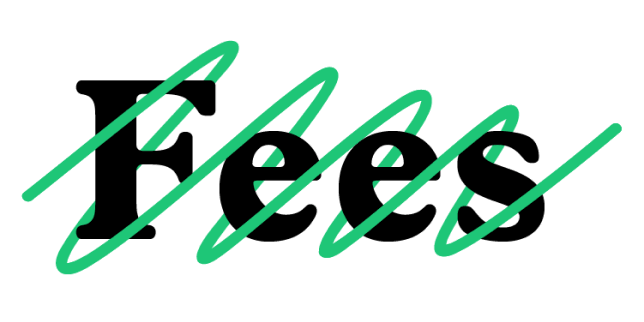 Banking shouldn't cost you money
You earned it, so you deserve to keep it. We believe an online checking account with no monthly fees should be available to everyone. That's why Chime offers a checking account with no minimum balance fees and no monthly fees.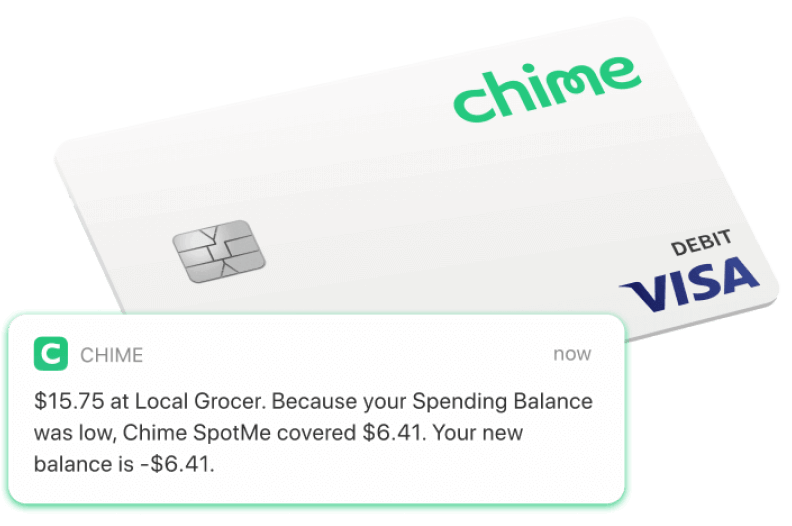 No fees for overdrafts
Traditional banks charged $11 Billion in overdraft fees in 2019.² At Chime, we do things differently. Instead of charging you an overdraft fee, we allow you to overdraft on debit card purchases with no fees when you qualify for SpotMe®³. Learn more about SpotMe.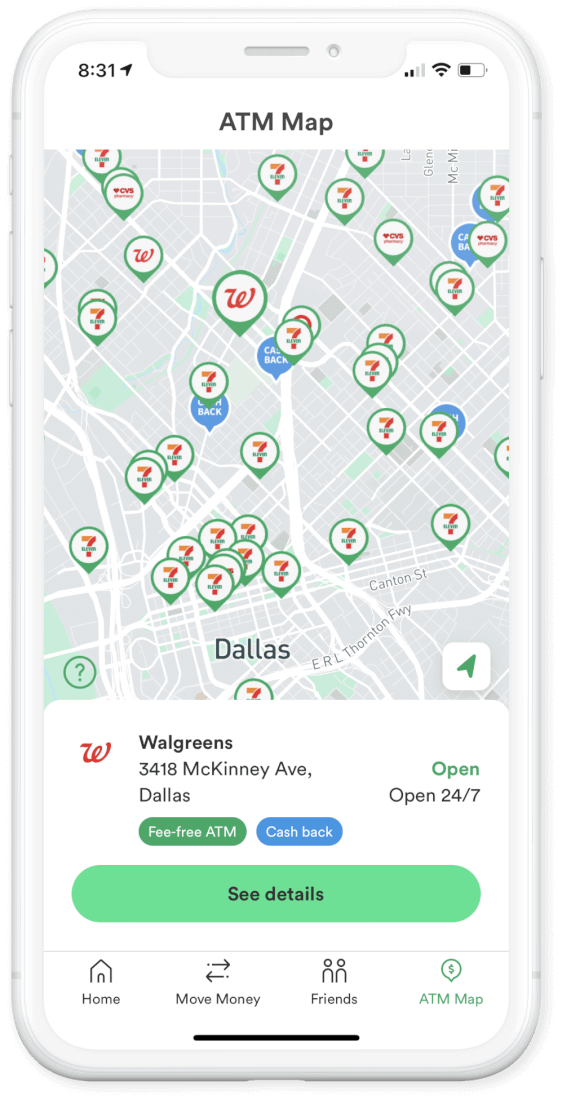 60,000+ fee-free ATMs at stores you love¹
Avoid out of network ATM fees. With Chime, you get access to 60,000+ fee-free ATMs¹—more than the top 3 national banks combined! Find them at stores you love, like Walgreens®, CVS®, 7-Eleven® and Circle K. You can also use the map in your Chime app to find the closest fee-free ATM near you.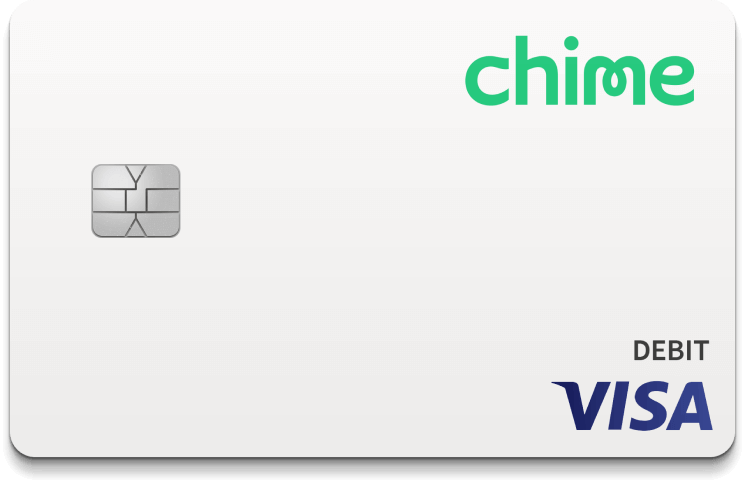 Checking Account and Debit Card with no monthly fees
When you open a Chime Checking Account, you will receive a Visa Debit Card that can be used everywhere Visa debit cards are accepted. We also provide free debit card replacement.
Chime vs. Traditional banks
Chime
Chase⁴
Bank of America⁵
Minimum Balance Requirements
Monthly Account Service Fee
Minimum Balance Requirements
Monthly Account Service Fee
Get Started Today
Applying for an account is free and takes less than
2 minutes with no impact to your credit score.