Chime is a financial technology company, not a bank. Banking services provided by The Bancorp Bank or Stride Bank N.A.; Members FDIC
Chime User Research
Help shape the 
future of Chime
We're building a new kind of banking to help people create a better, more powerful relationship with their money.
That's why we're looking for people like you to tell us if we're on the right track. Good or bad, we want to hear it all. Your feedback helps us improve Chime to better meet your needs.
Join our research panel
We partner with
Ethnio
to safely host our sign-up questionnaires.

For more information, take a look at our
FAQ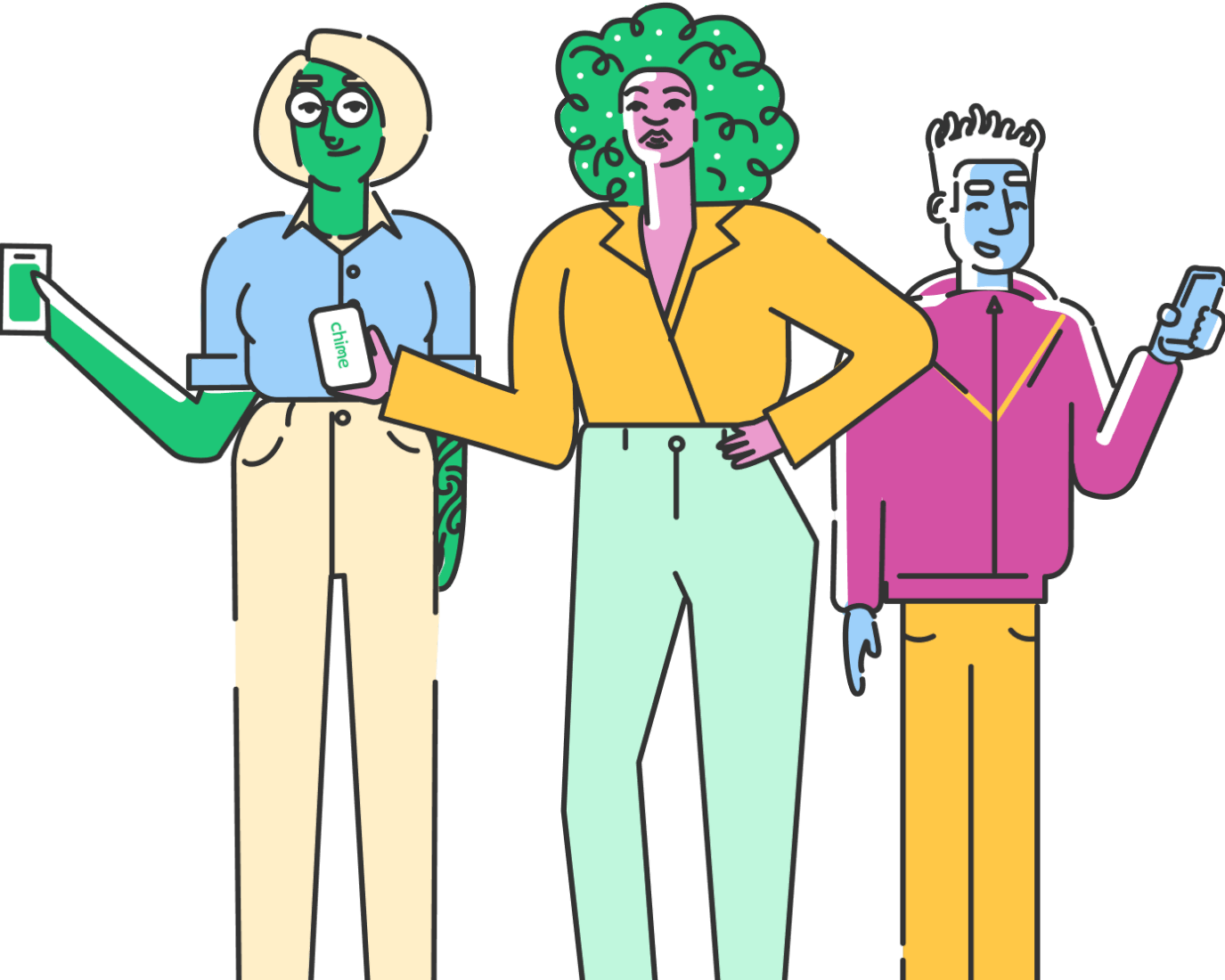 Join our Chime Research Panel

Chime membership not required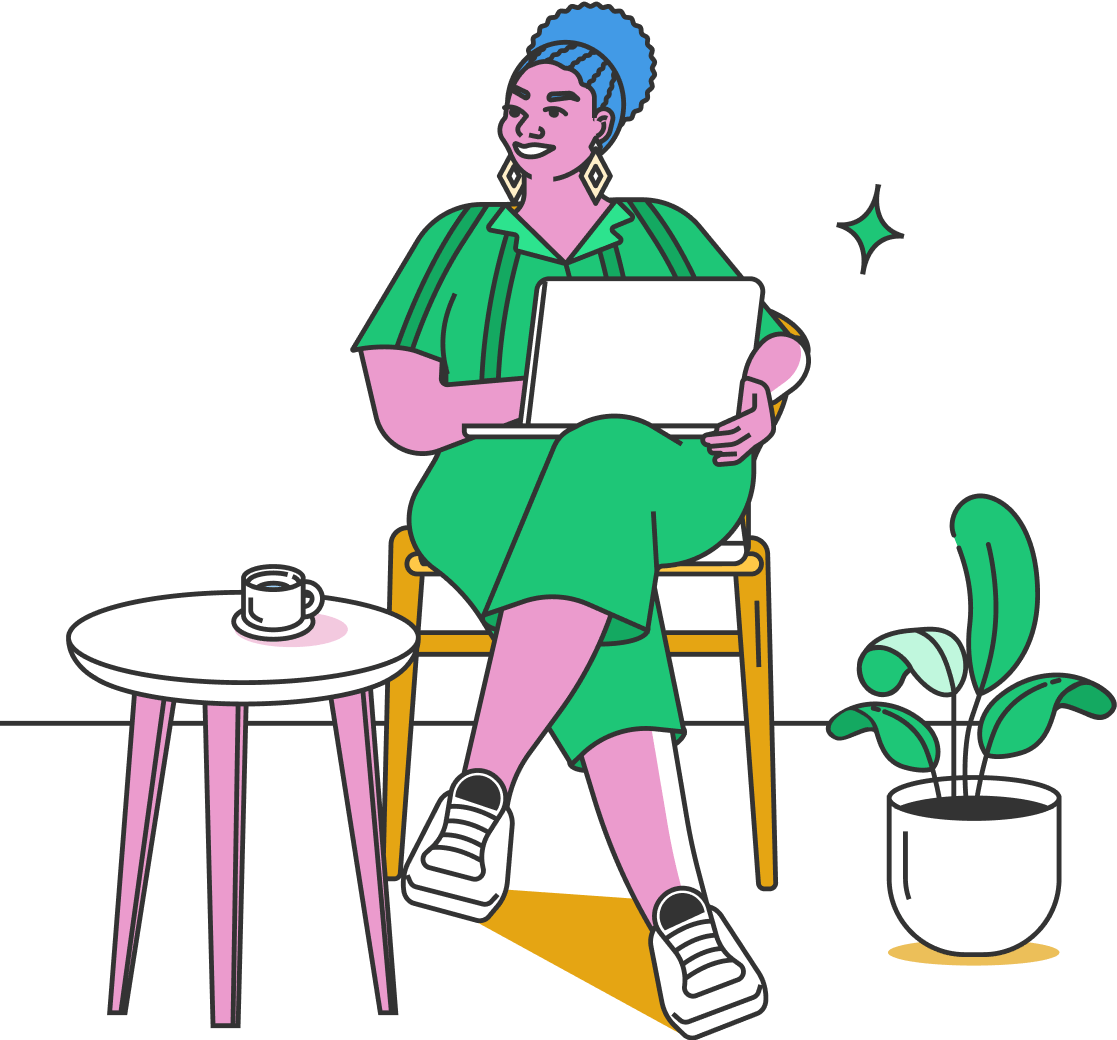 Tap the "Join Now" button

This will take you to our partner site Ethnio, which will safely host our sign-up questionnaires.

Register

Tell us a bit about yourself in the registration and we'll reach out to you when you're a match for a study.

Accept our thanks

After completing a study, you'll receive a gift card to thank you for your time. Each study will have a specified gift card amount.
Research FAQs
What kind of participants are you looking for?
All kinds. You don't need to be a Chime user to sign up. Anyone who is over the age of 18 can join the research panel.
How soon will you contact me?
We want to make sure that the studies you participate in are a good fit for you. That's why we can't guarantee that everyone who applies will end up participating. If we do contact you, it may not be right away because we will be waiting for a study that's a good match. We may contact you at any point as long as you remain registered.
If I sign up, will you send me spam or sell my information to other companies?
No. All the information you provide is kept confidential. We only use it to help us find suitable participants for our research studies. Your information will never be shared or sold to advertisers or other third parties, and you'll only hear from the research team if it's about an upcoming study, but you may still receive marketing materials about Chime.
Why does the sign-up link send me to an ethnio website?
We partner with Ethnio to safely host our sign-up questionnaires.
Why does Chime collect my personal information such as ethnicity, gender and disabilities?
Chime seeks to design inclusive product experiences for everyone. To do this well, it's important for us to get feedback from everyone. We collect this information to ensure an inclusive and diverse participant pool that is representative of our society. All of these questions are optional and your information is kept confidential.
My contact information has changed since I signed up. Can I update it?
I signed up, but I've decided I don't want to participate. How do I opt out?
What exactly will I be doing in these studies?
When you sign up, you can choose the study types that interest you the most. Here's a quick breakdown of the different types of studies and how they work.
Remote usability study
In these studies, we'll gather your feedback via a screen-sharing session with a researcher or a website where you can try something out on your own.
Long-form Diary study
These studies require a small amount of activity every day for several days or weeks. Chime researchers will ask you to respond to questions or take notes based on your experience using a product. You'll do everything on your own smartphone, tablet, or laptop.
Usability study at a Chime office or a 3rd party research lab
These studies work best for people who live close to our San Francisco or Chicago office. However, occasionally, we will have in-person studies in other cities. Typically, you'll meet one-on-one with a Chime researcher at our research lab who'll ask you some questions, have you use a new or existing product, and then get your feedback.
How long does a typical study take?
You'd normally spend between 30 and 90 minutes with a Chime researcher for usability or field study. Most sessions are held during local business hours, though you may be invited to participate after business hours.
When will I receive my Thank You gift card?
If your session is eligible for a thank-you gift card, you should receive it in three to five business days after completing your session. If it's been more than five business days, please be sure to check your spam and trash folders. The gift card will be coming from Amazon.
If you're still unable to retrieve your reward, please reach out to research@chime.com for additional support.