It is a fact that banks earn a huge amount of money on fees. A lot of them apply to the checking account and it is one of the most overlooked things in our finances. From opening a checking account, paying monthly maintenance fees and overdraft fees, banks can take more than $350 a year per average household.
---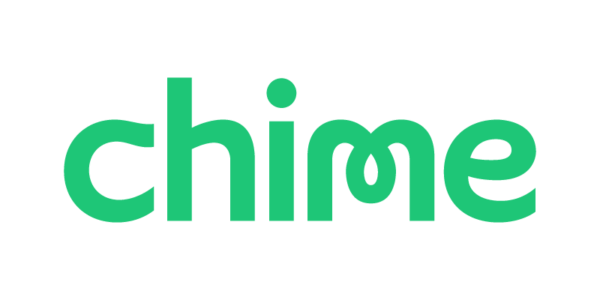 Finally, banking with no hidden fees.
 No monthly fees. No minimum balance requirement. No overdraft.
Free to sign up and takes less than 2-minutes!
---
Bank Fees
Some households have reported that after reviewing how much they spend on extra fees they gave away more than $700. Just think of what you could do with that extra money, is it really worth giving it away? With that in mind, it is clear that this is not only stressful but it can be quite a burden, especially for those stuck with stagnant wages and outstanding debt. Aside from the fees mentioned above, there are card replacement fees and ATM fees. There are also penalties for exceeding the daily withdrawal limit on ATMs and additional charges for overdraft if an account has insufficient funds after 5 days. All of these things have to be considered when choosing the correct checking account.
Online advice on how to save money in banking
The real goal is to show how and in what way a person can save some extra cash without paying all of these unwanted fees. The advice offered online is not always good, and it just does not work in real life situations. Many banks offer advice on how to avoid ATM fees and overdraft fees, but be careful. Bank advice is to withdraw money from an ATM less often, withdraw large amounts of cash so it lasts longer, carefully monitor and visit the bank branches to check on your financial status so you avoid overdraft fees and so on… This, in fact, does the trick, but it works only on paper and only a minority of people can do this. For this to work everything must always be constant and if anything unpredictable were to happen, this plan would fall apart and you would still end up paying for fees. Imagine a situation where you have just picked up cash from the ATM for that week and suddenly you realize you forgot about an upcoming event for that weekend. Or if you withdraw your entire paycheck from your checking account at once and then misplace that money somewhere. In this case, you also risk of not maintaining the minimum balance requirements on your account, which would then initiate the monthly service fees. As you can see, it is a constant loop of problems where all of this is certain to cause a lot of headaches for many account holders.
Traditional Banking System
Since the 2008 recession, many things have changed. The economy slowly recovered and the banking system stabilized. The main problem that remains is the traditional way in which the banks operate. The large number of fees, including ATM, that are all connected to the bank account only work in favor of the bank and all the rules created to avoid the fees are complicated and well-designed so the average person will incur additional charges on their checking account. The banks should not be the ones taking our money this way. When you choose a checking or banking account, the bank has plenty of ways to earn money by investing it and turning it to profit, so why all the fees? Easy, answer… More profit. It is on rare occasions we hear the bank has gone broke, especially the large traditional ones. More often is that we read about billions of profit they earn. It is an established fact that the banks earned over $22 billion during the 2016 just from additional banking fees implemented.
Minimum Balance
One way for banks to apply fees is to set a minimum balance requirement for the checking account. This way, if account holders do not meet the minimum required, additional fees like monthly maintenance fee activate. Traditional banks still use fees like this and instead of helping, they are punishing people who do not have the ability to reach their minimum balance. Thankfully, there are new options out on the market that can help us choose an account that has none of the fees we mentioned so far and offer an account with no minimum balance. Online banking is becoming a big thing and it is constantly growing and improving. With mobile banking apps, support, easy to use interface and quality services, new systems are starting to become popular. To go with the tide, traditional banks have also implemented all of the above mentioned, but the thing that remains unchanged are the fees on which these banks so heavily rely on, and very few have a minimum balance requirement for opening a checking account, or off a free checking account with no minimum balance.
Let us compare some of the banks and see what they provide
Options for Wells Fargo Accounts:
Wells Fargo is one of the top 5 largest banks in the US. To open a checking account, you need $25 and there is a monthly maintenance fee of $10. There is a $35 overdraft fee when account has insufficient funds. There are some ways to waive the fees but be careful to read all of the rules on how to do this. One way to waive the monthly checking maintenance fee is the $1500 minimum daily balance and for a student, or someone with debt issues this is not an easy thing to do. There is one positive thing, Wells Fargo gives an option to avoid this fee if you are of age 17-24. The number of ATMs for Wells Fargo is 13,000, but you should always double check if there are ATMs near your home and the places you regularly visit. If this is not the case, you may end up paying an additional withdrawal fee of $3. As for international ATM fee, most of the banks including Wells Fargo have this set to $5 plus 3% from the transaction.
Options for Chase Banking and Checking Accounts:
Chase, one of the Big Four Banks, checking account has a $12 monthly checking maintenance fee and you need a $25 opening deposit. The overdraft fee is $34. With this account, you will have access to 16,000 ATMs connected to Chase checking. When using an ATM that is not from the Chase branch system, the fee is $2.50 and the international ATM is $5 and 3%. Similar to Wells Fargo, Chase offers options to waive the monthly maintenance fee. Consumers can do this by either making a direct deposit of $500 each month, or having a $1500 minimum daily balance, or having a $5000 combined on all your Chase qualifying accounts.
Banking Options for Bank of America:
Bank of America has similar options as Chase. It has 16,000 ATMs, $25 opening deposit and a $12 monthly maintenance fee. Bank of America's monthly maintenance fee can be waived by making a direct deposit of $250 for each statement cycle, by having a $1500 minimum daily balance or by being a student under 24 years of age enrolled in college. The same as the previously mentioned banks, there is an overdraft fee of $35, a $2.50 ATM fee for using an ATM outside of the branch system and an international ATM fee of $5 and 3%.
Free Bank Account Options for Chime:
Last, we will look at the options for Chime. A Chime account is an online checking account with none of the fees mentioned above. It has no monthly maintenance fee and no minimum balance requirements. With Chime, you also get access to over 38,000 fee-free MoneyPass® and Visa® Plus Alliance ATMs. Chime has a $2.50 ATM fee when not using an ATM machine from its own branch, but this does not occur often. As mentioned above, Chime as many other banks has a great mobile app and search system. This helps find an ATM near you that you can safely use without the fear of getting charge for the service. In addition to this, Chime also has the largest number of ATMs free of fees and spread across the state so wherever you go, you do not need to worry. As for saving money with Chime, the system rounds up the change from every purchase and adds to the savings account, and you can opt for a percentage of every paycheck to go to the savings account. We all know that it is a good feeling when we have an additional bundle of cash that we can spend on whatever we please every couple of months.
Banking Account Results
What we see listed above is that all of the traditional, large banks have a $25 opening deposit, $10 or higher monthly maintenance fee, $35 overdraft fee. They all have banking fees for using the ATM outside of its original bank that is either $2 or $3 and an international ATM fee of $5 and 3% of transaction value. As for the number of ATMs, that number is around 15,000. When we compare these stats to the free Chime account, we can see the clear picture. Chime has twice as many ATMs without fees, has no minimum deposit, no monthly maintenance fee, no overdraft fee. The Chime account does have a $2.50 ATM fee but with Chime, there is no international ATM fee. One thing we did not mention in the lists above is the fee for receiving a new card if you happen to lose one. All of the traditional banks have this fee set at $10, sometimes going as high as $25, but Chime issues a new card free of charge. Out of all mentioned above, Chime account is the only option with a checking account that is free. It does not matter if this is the first time you are opening an account or if you are switching to a new account because you were not satisfied. The only thing that is important is to get to know your facts before choosing so you can be certain that you made the best possible choice.
WHAT IS THE BEST CHECKING ACCOUNT OPTION?
It is understandable that things are not always black and white. What works for one group of people does not necessarily apply for another group. There are many examples of this. One person that has a high income and may not be burdened by debt and has no problem with choosing a traditional checking account because they can easily reach all of the requirements to have their fees waived. This way, they can even apply for special checking account programs that offer a lot of benefits with a decent interest rate. The problem is, not all of us have $100,000 just laying around and waiting to be placed in a checking account. So, if you are just starting with your financial independence, it is wise to consider a free account that is not full of so many fees and rules. These may end up complicating your balance if you miscalculate. Chime has a lot more pros when compared with other traditional banks and their systems, it erases all of the problems with online checking and banking advice given on saving money and it automatically saves you some extra cash when you make purchases. In conclusion, the best choice for someone searching for a checking account that is free of charges and has no minimum balance is the Chime account.
---
This page is for informational purposes only. Chime does not provide financial, legal, or accounting advice. This material has been prepared for informational purposes only, and is not intended to provide, and should not be relied on for financial, legal or accounting advice. You should consult your own financial, legal and accounting advisors before engaging in any transaction.