Most financial experts recommend keeping a certain amount of money in your checking account from one month to the next. A checking account offers quick and easy access to your everyday funds, and having enough of those funds is important, especially to avoid unnecessary fees.
Keeping an eye on and maintaining your checking account balance also helps you stay on top of your finances and budget. But, you might not want to keep all of your cash in your checking account if you don't need it, since it could be working for you elsewhere.
We're here to walk through the different accounts you could be using, when it's a good idea to move your money around, and how much to keep in your checking account.
Better banking for everyone
Fee-free overdraft up to $2001
No hidden fees2
Get paid up to 2 days early with direct deposit3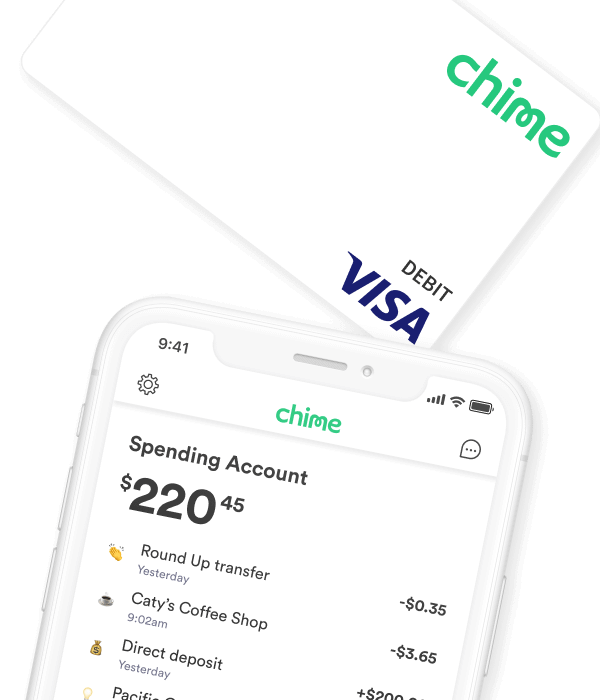 How much money to keep in your checking account
Your checking account balance should cover 1 to 2 months' of expenses, plus a buffer, according to many experts. You should keep enough money in your checking account to cover any recurring monthly bills — like rent or mortgage payments, utilities, car payments, or your student loans — plus a little extra. (If you regularly get cash from an ATM, ensure that you have a large enough buffer for those withdrawals, too.)
You may be thinking, why do I need a buffer? Financial institutions make millions of dollars from overdraft fees charged to their customers. These fees can add up quickly if you're frequently overdrawing your account, so having a buffer eliminates the chance of you losing that money.
Accessing your money in a checking account is quick and easy, and keeping your balance above the bare minimum will help you avoid those monthly maintenance fees. On the other hand, having a checking account that's overflowing might mean you're missing out on earning interest from a savings or retirement account. 
If you're watching your balance climb continuously, you might consider putting the rest into a savings or other type of account, such as a certificate of deposit (CD), money market account (MMA), or another type of investment account. It's also a good idea to consult with a financial advisor if you're investing money for the first time.
Average checking account balance
According to the Federal Reserve Survey of Consumer Finances, U.S. households had a median balance of $5,300 for different types of transaction accounts in 2019 (an 11% increase from 2016). Although, in this sense, transaction accounts refer to checking, savings, money market, call accounts, and prepaid debit cards, it still gives us an idea of what the average American has stashed away.
Note: The households with higher incomes significantly skewed the numbers when calculating the median balance.
When it comes to checking accounts, it's safe to assume that most people have one, especially if they receive their monthly income regularly through direct deposit. But, the amount that each person keeps in their checking account will ultimately differ for a multitude of reasons, and it could come down to personal preference. Some people only like to keep the amount they need on a weekly or monthly basis to avoid overspending. Others view and use their checking account as a place to hold and save all of their funds. 
How much money can you have in a checking account?
Now, you may even be thinking, is there a limit on how much I can actually keep in my checking account at one time? Typically banks and credit unions don't have maximum deposit limits on checking or savings. So let's say you win the lottery and have to deposit a huge check (wouldn't that be awesome?). You could go and deposit that money into your checking or savings account without any issues. However, there can be maximum deposit limits for other types of deposit accounts, such as certificate of deposit (CD) accounts or Roth IRA accounts.
Banks may or may not have limits on how much money you can deposit or maintain in a checking account. However, the federal government does have some limits regarding insurance. The Federal Deposit Insurance Corporation (FDIC) limits how much of an individual's money they will insure, in the case of a bank's failure. In 2022, the FDIC's coverage limit is $250,000 per depositor, per account ownership type, per financial institution. You can use the FDIC's online estimator tool to evaluate your deposits.
Is it better to keep money in checking or savings?
Now that you know the general rule of thumb for how much to keep in your checking account, a good question still is if you should keep any extra funds in your checking or savings. 
To figure out what method will work best for you, track your spending for a few months to find out how much money should be in your checking account at one time. Include your routine purchases and payments that are automatically deducted from your checking account.
As we now know, keeping 1 to 2 months' worth of living expenses plus a buffer in your checking account at a minimum is ideal, so it's advisable to have both types of bank accounts. You can use a checking account for spending and paying off expenses and use a savings account to build and hold your additional funds while earning interest.
You can often open a savings account at the same bank that offers your checking account. This makes it easy to transfer money back and forth as needed, and can also act as an overdraft buffer. 
Another option is to open a savings account at another bank, such as an online institution. While transfers may take a bit longer, this can be a smart way to snag a higher interest rate on a high-yield savings account.
What to do with extra money you don't need in your checking account
If you feel like you have too much money in your checking account but are wondering what to do with your extra cash, we got you covered! 
1. Put it in a high-yield savings account
While some checking accounts offer interest on the balance, it's not usually a very competitive rate. You'll get the highest returns from a dedicated savings account, especially a high-yield savings account or MMA.
The average checking account interest rate is 0.03%, according to the FDIC, but you can earn 0.50% annual percentage yield (APY) by opening a High Yield Chime Savings Account. 
2. Start an emergency fund
Creating an emergency fund is one of the next best things you can do for your finances if you have extra money to save. Experts generally recommend keeping 3 to 6 months' worth of living expenses in your emergency fund for unexpended expenses or events, such as a loss of a job. You can also keep this emergency fund in a high-yield savings account as well, so it can earn you interest while it sits!
3. Pay down debt
If you have extra cash outside of your monthly expenses and you have any debts, think about putting those additional funds toward any credit card or loan payments. Even if it's an extra payment or bringing your balances down a little, it will help your overall financial situation and give your credit score a boost!
Without a goal for your money, it can be easy to let it just sit in your checking account. By creating specific plans for your savings, though, you can not only make moves toward your future, but also put your money to work for you in the process.
Checking Account FAQs
How often should I move money from checking to savings?
How often you move money from your checking to your savings is essentially up to you. To make it easy, you can set up an automatic transfer to shift money from checking to savings once a month, weekly, or on whatever schedule works for you and your monthly cash flow. These transfers are predictable and can be budgeted for, and you can make changes at any time.
Open a Chime Checking Account where your debit card purchases are rounded up to the next whole dollar¹ each time you swipe your card to make a purchase!
How much money do I need to open another bank account?
Many banks will have minimum deposit requirements in order to open a new checking or savings account. This minimum deposit will vary from one bank to the next, and even depends on the type of account you open. Most banks also have monthly maintenance fees, so be sure to watch out for those as well.
However, you can also open a bank account with no money. There's no minimum deposit requirement when you open a Chime checking account, for instance, so you can put as little (or as much!) in your account as you'd like.
What is considered a safe amount to keep in my checking account?
If you always want to play it safe when it comes to your checking account, keep at least 1 to 2 month's worth of expenses in there. If you're prone to overspending, just keep the exact amount of money needed to cover that current month's expenses, with a few extra dollars for a cushion. Unless your bank has a minimum balance requirement, you don't need to worry about certain thresholds. On the other hand, if you're prone to overdraft fees, keep that little cushion as a priority for yourself.