"When we moved into our new apartment, we didn't have any furniture or a refrigerator, so we were forced to go into the community and explore." Janique said, "Why don't you build an app that helps us identify and explore Black owned restaurants in Brooklyn."
Those early conversations in 2016 inspired Anthony and Janique Edwards to launch EatOkra, an app highlighting Black-owned restaurants. By making it easier to find and support Black-owned businesses, EatOkra supports a vibrant community of consumers and business owners that honor and preserve the culinary heritage and history of the African diaspora.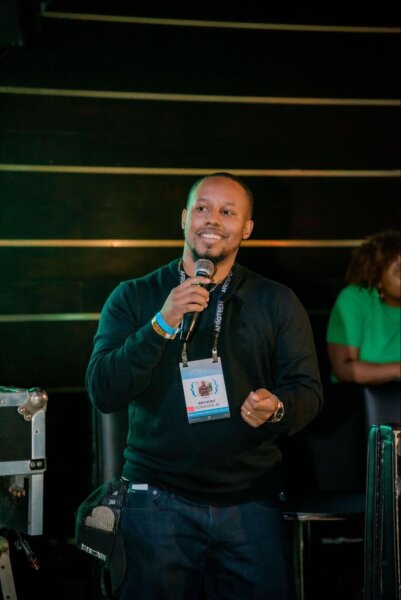 EatOkra is one of the [many] community organizations in Chime's "Chime in for Changemakers™" program, which aims to empower people already working directly in our communities to effect change to make an even greater impact.
EatOkra's innovative app has already made a significant difference for a cornerstone of [all] local communities – Black owned businesses – by raising brand awareness and empowering consumers who want to claim their power as conscious buyers. EatOkra has grown to over 9,500 business listings, serving more than a half a million users across 35 cities. We are incredibly proud to support EatOkra and all of our Changemakers to do our part to help break down barriers to growth and build up communities of support.
Why and how we do it
Our members and their communities face systemic challenges that go beyond the reach of our products and services. Investing in Changemakers like Anthony and Janique is one of the best ways Chime can support widespread change in our members' communities, because it reflects a one-to-many model of change, where impacts are exponential. It's consistent with our focus on Economic Empowerment, which is rooted in the understanding that it takes the combined actions of individuals, institutions, and communities to reduce barriers and create the environment that fosters financial peace of mind for all. 
That's why "Chime in for Changemakers" partners with innovative organizations working across education, digital access, and/or entrepreneurship that champion financial empowerment for all. In addition to financial investment, we provide each Changemaker with bespoke support to amplify their impact, including through the use of our brand voice and amazing employee resources and talent. 
Changemaker spotlight
We're inspired by visionary Changemakers like Daquan J. Oliver, the founder and executive director of WeThrive, a nonprofit that works to close the opportunity gap through after-school entrepreneurship programs. WeThrive works to achieve economic justice and close opportunity gaps by providing educational infrastructure that serves underestimated youth from low-income communities and gives them the chance to rise as entrepreneurial economic leaders.
WeThrive is empowering the next generation of entrepreneurs who would not have had access to critical networking, mentorship, education, and even seed funding without WeThrive's intervention.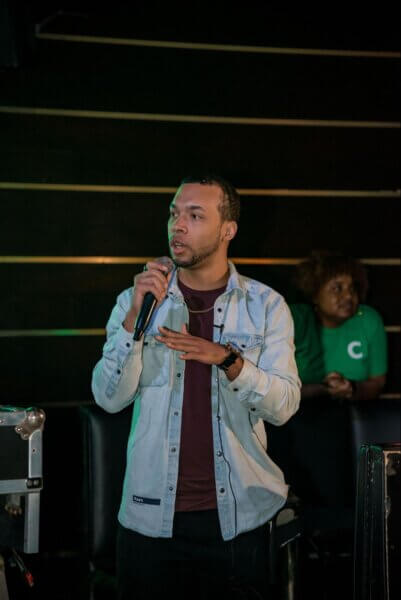 Daquan's work builds the agency needed to take ownership of one's story and participation in one's community. WeThrive expands the realms of possibilities for the communities it serves by creating avenues for students to turn their dreams into reality. Like Daquan, we aim to uplift Changemakers that shift community and culture in more ways than one.
Together, we can create real change that builds toward financial peace of mind for all. We look forward to supporting many more Changemakers to come.