Get paid early with Early Direct Deposit.
Get your paycheck up to two days early.¹
Get your paycheck early! That's two more days to do more with your money. Stop waiting and start getting paid early with early direct deposit!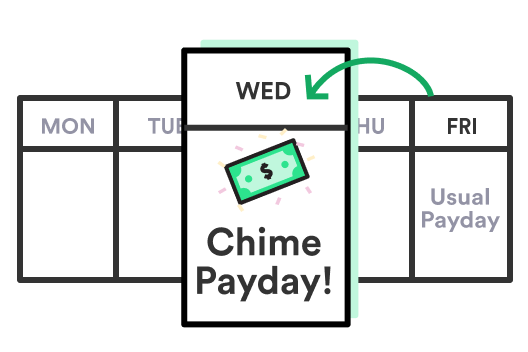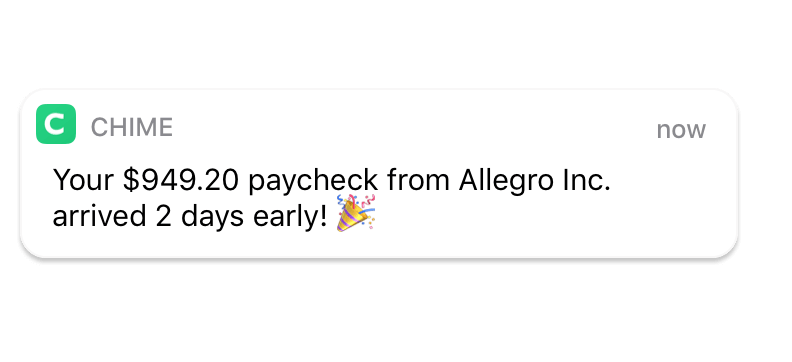 No more waiting in limbo.
When you receive direct deposit to your Chime Online Spending Account, you are eligible to receive your funds up to two days early. No waiting for your money while it sits in some mysterious electronic limbo, no paper checks lost in the mail. Chime ensures that you get paid early by making the money available as soon your employer deposits it – which is often up to two days before most other traditional banks make the funds available to you.
Here's what our members are saying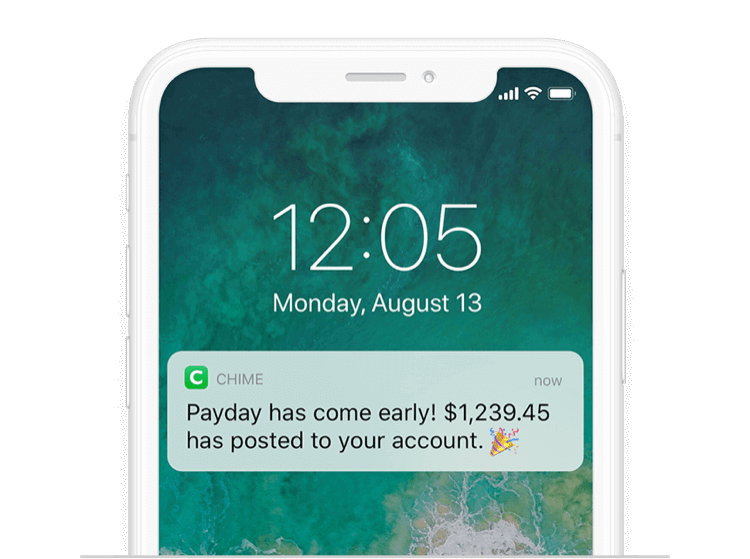 How to get paid early with direct deposit:
We're different from other get paid early apps. Chime is a full-featured mobile bank account where you can manage your daily spending and saving.  One of the easiest ways to fund your Chime Spending Account is to set up direct deposit. Setting up direct deposit with Chime automatically makes you eligible to get paid early and can be set up in the Chime mobile app.  When you open a Chime bank account, we'll email you a pre-filled direct deposit form that you can hand over to your employer. It's that easy to start getting paid early with direct deposit.
Get Started Today
Applying for an account is free and takes less than
2 minutes with no impact to your credit score.