Chime is a financial technology company, not a bank. Banking services and debit card provided by The Bancorp Bank, N.A. or Stride Bank, N.A.
Fee-free Chime ATM Locations
Find ATMs in your network

 60,000+ fee-free ATMs1 – more than the top 3 national banks combined

 Find a convenient ATM near you with the Chime app

 Get fee-free overdraft up to $2002 on cash withdrawals with SpotMe®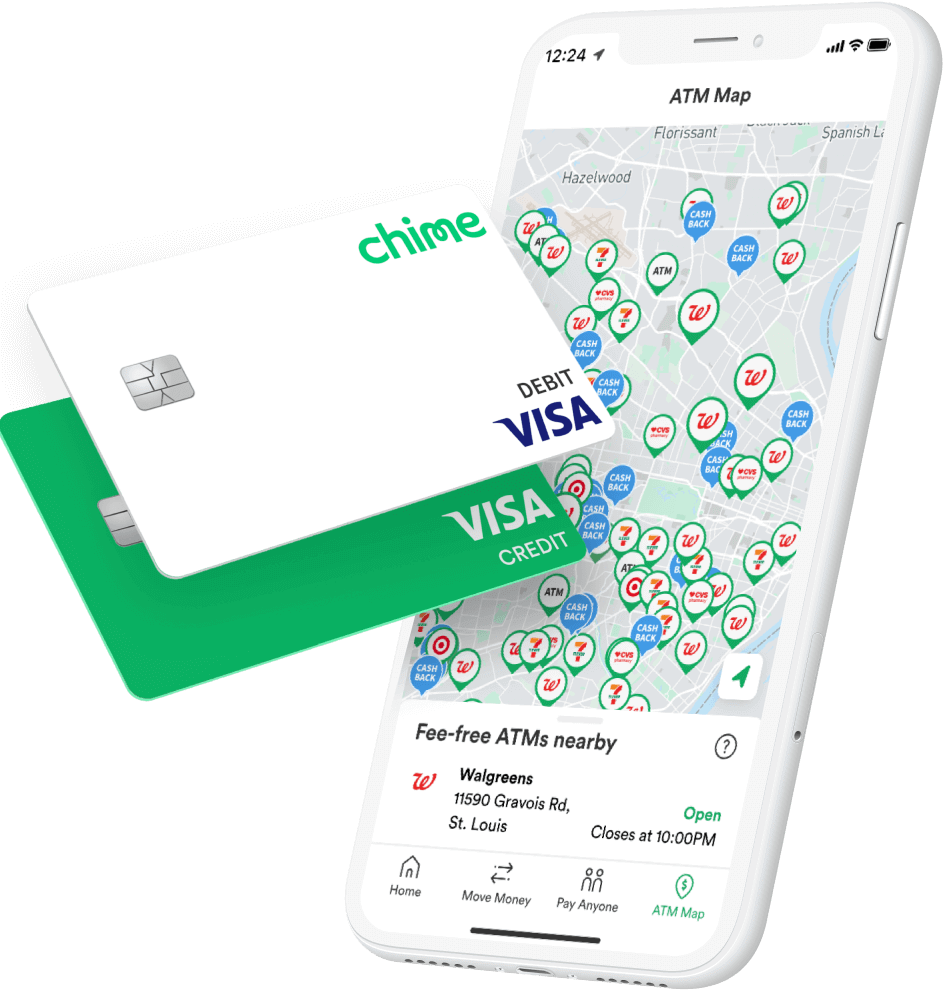 60,000+ fee-free ATMs1 nationwide
Access your money when you need it with fee-free ATMs1 at stores like Walgreens®, 7-Eleven®, Target®, Circle K, and CVS Pharmacy®.

Your cash, your way
Use your debit card to take out cash from your Checking Account. When you need it, there is fee-free overdraft up to $2002 at ATMs. You can also use your Chime Credit Builder Secured Visa® Credit Card to get cash: we won't charge you interest.1
Your money is secure
Your cash is FDIC-insured through our partner banks, The Bancorp Bank, N.A. and Stride Bank, N.A., Members FDIC.3 Transaction alerts, custom card security features, and 24/7 customer support help you track every dollar.
Make fee-free cash deposits4 at Walgreens®
Deposit cash conveniently at over 8,500 Walgreens locations – that's more walk-in locations than you'd have using any bank in the US.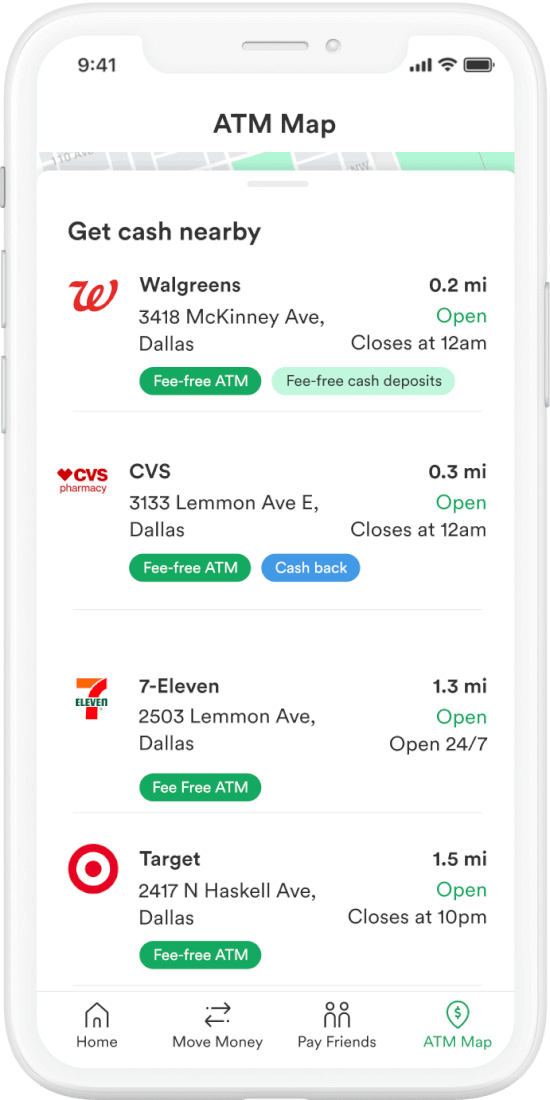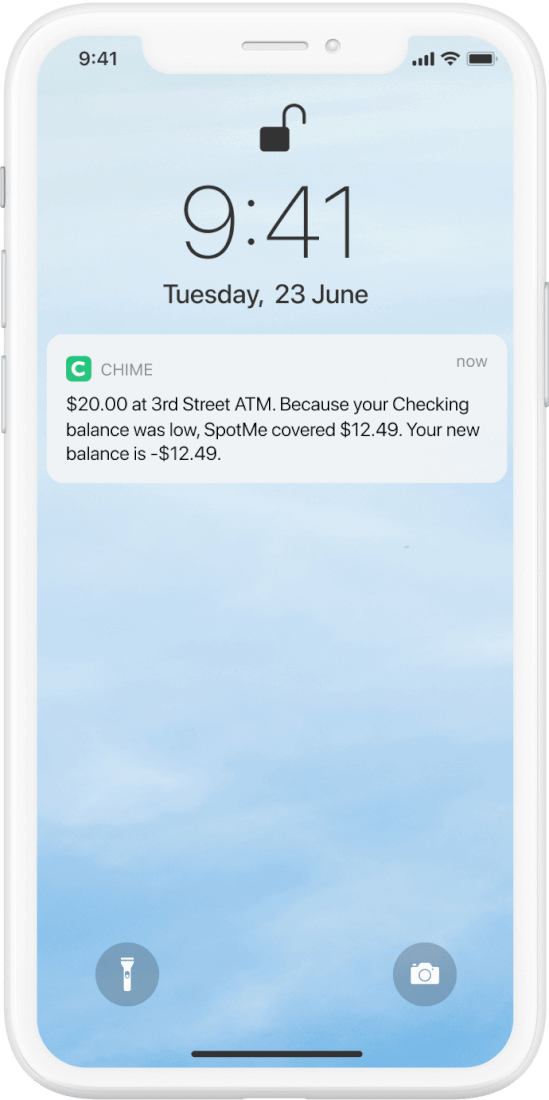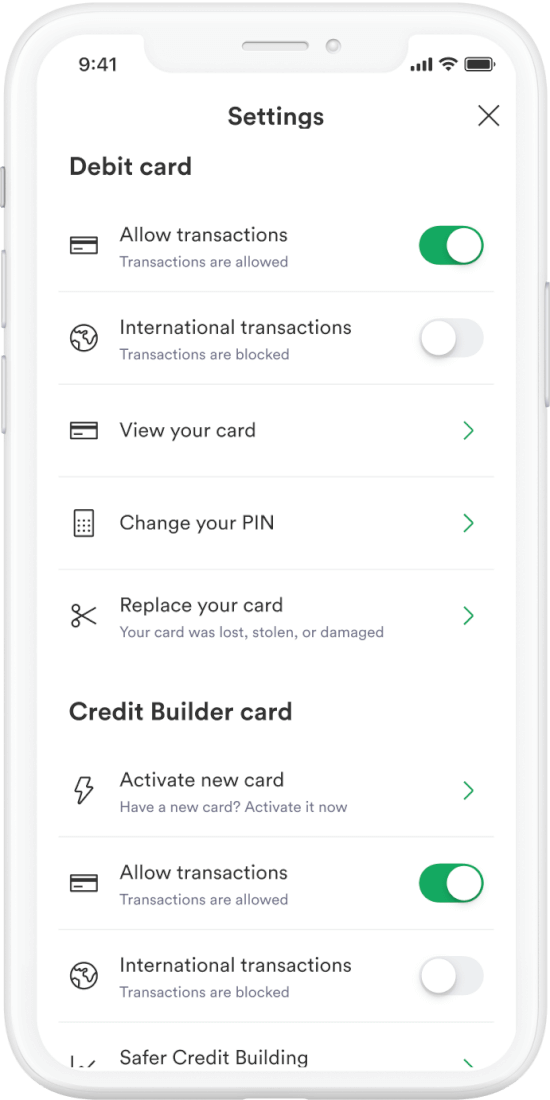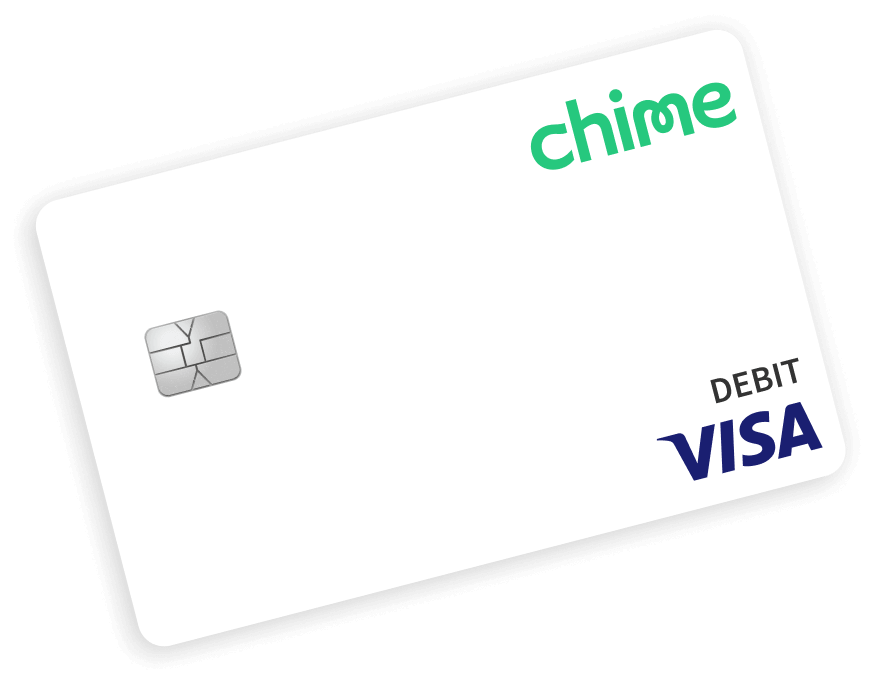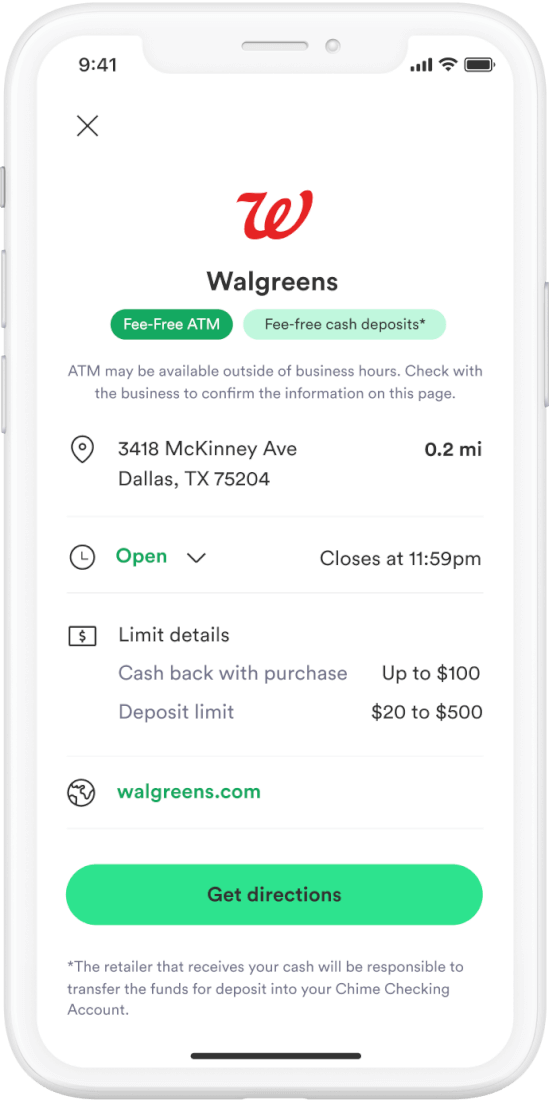 Your money when you need it
Open a Chime account for more fee-free ATMs1 than the top 3 national banks combined
Fee-free ATM locations
Chime
Chase5
Bank of America6
Wells Fargo7
How to use Chime ATMs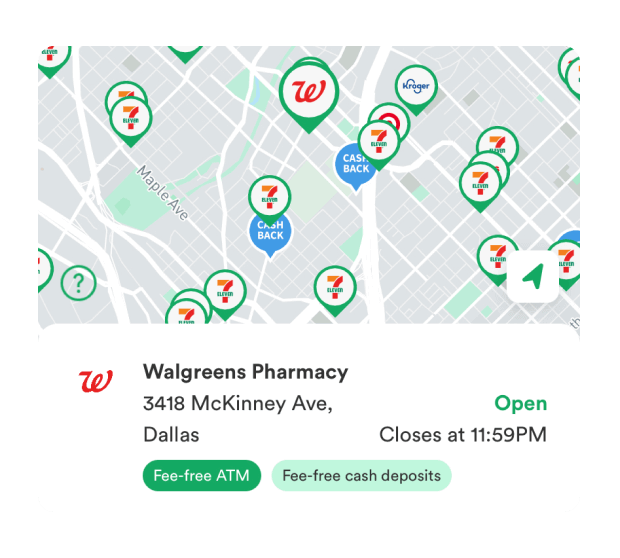 Find an ATM. Open the ATM Finder in your Chime app to locate the closest fee-free ATM1 near you.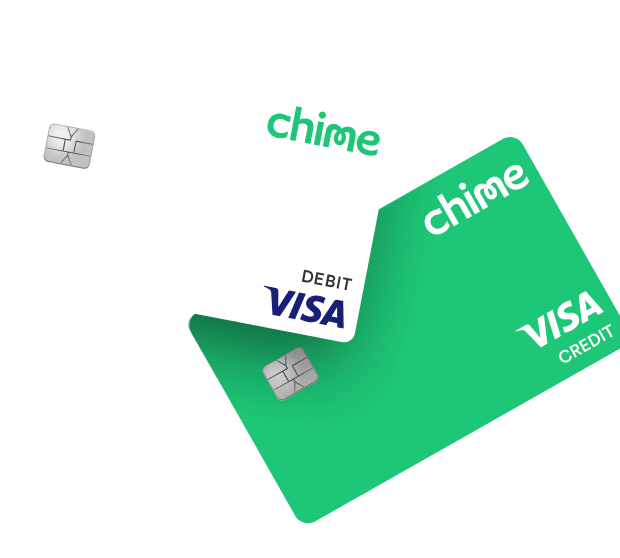 Use your card to access funds. Just insert your debit card or Credit Builder card at the ATM and enter your PIN to see your account.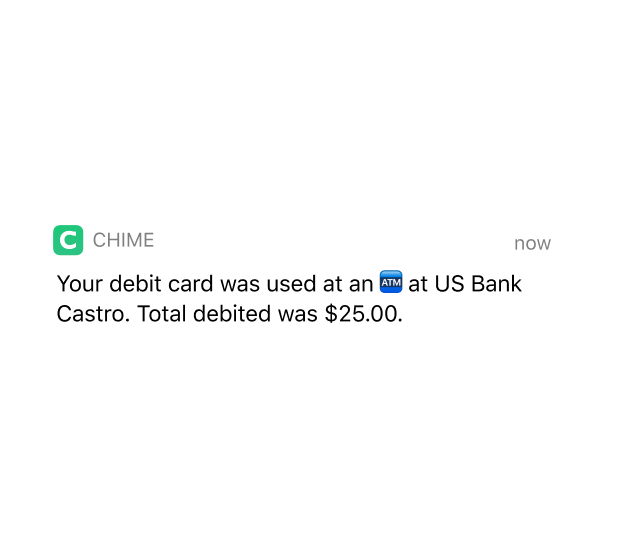 Take out your hard-earned cash. You can take out up to $500 each day – and count on SpotMe to overdraw up to $2002 when you need it.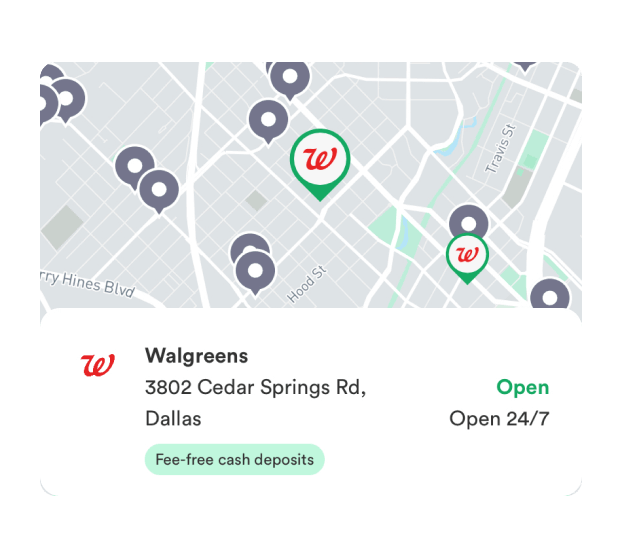 Find the closest Walgreens®. Chime offers fee-free deposits4 at any Walgreens® location in the US. You've got more than 8,500 to choose from!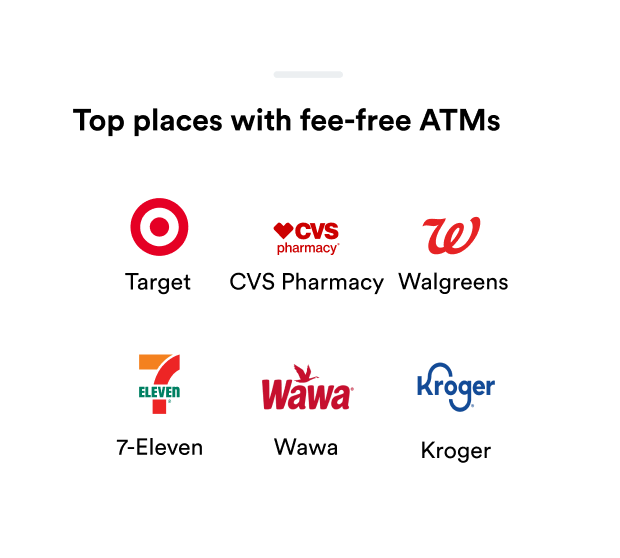 Or check out other retailers. You can deposit cash at 75,000+ locations in the US.* Find participating retailers in the app: tap Deposit Cash in the Move Money tab.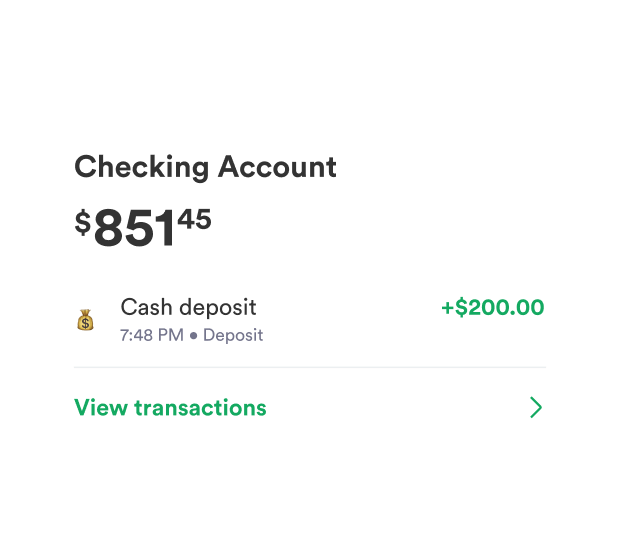 Work with a cashier. Retail cashiers deposit cash directly into your Chime Checking Account. Make up to three deposits totaling up to $1,000 every day – up to $10,000 every month!
*Retailers other than Walgreens may charge their own fees.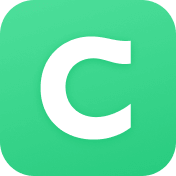 Open an account online
in 2 minutes

Unlock fee-free cash withdrawals at 60,000+ 1 nationwide

ATMs
Chime ATM resources
How to find an ATM near me for Chime
Find out how
Deposit cash into your Chime account
Learn more