Stimulus payments status
Stimulus payments and Chime
If you are a Chime member, you will be able to find out more about the status of stimulus payments on this page. We will be adding more details as we receive information regarding processing and payment timing.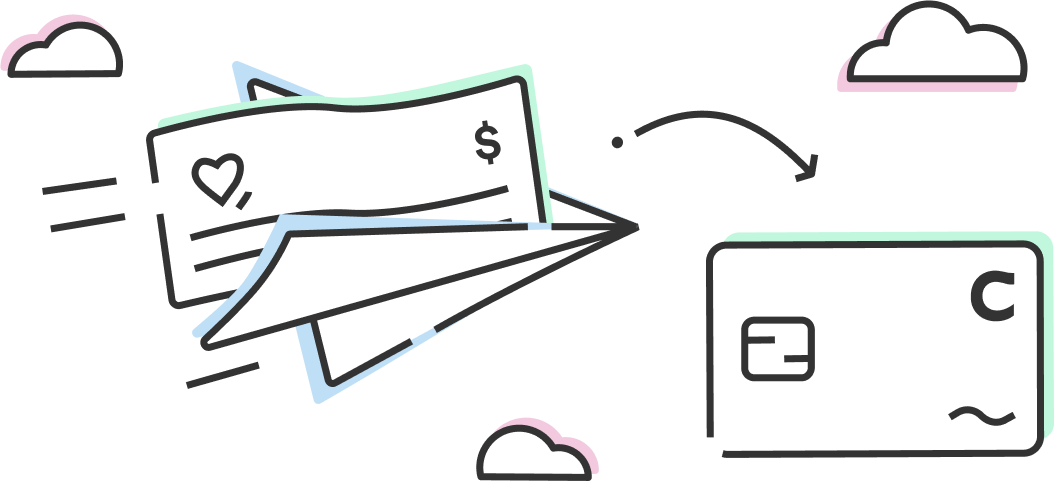 When is my stimulus payment coming?
Please note that our member support agents do not have information on the status of Economic Impact Payments.
Updated Jan 11th, 2021
If you have not received a stimulus payment yet, you may be impacted by an IRS error.
The IRS recently announced that it will reissue payments for all those affected by Feb 1. Most members should receive payment via direct deposit, or in some cases, paper checks.
We will continue to make payments available as soon as they arrive and keep you updated.
We've got your back 💚
If you have questions regarding the stimulus payment and your Chime account, please check out our FAQ below. 
Why haven't I received my stimulus payment?
If you're eligible for an economic impact payment, but haven't gotten it yet, it's likely that the IRS will send you a paper check or debit card. This is expected to start soon and continue throughout the month of January.
If you received the previous stimulus payment as a direct deposit and haven't received a second stimulus payment, the IRS likely routed your payment to tax preparer companies instead of your account. These payments were rejected and returned to the IRS. If you were impacted, you'll either receive a paper check or a debit card from the IRS. If you do not receive your payment in any form, then you can claim the Recovery Rebate Credit on your 2020 tax return.
To check the status of your payment, go to IRS.gov/eip and use the Get My Payment tool. 
For more information check out the IRS stimulus FAQs.
Will I get my stimulus check up to 2 days early?
As with all direct deposits, Chime will make your money available the moment we can. Unfortunately, we have no way to track the status of your payment until it arrives in your account, but you may get your stimulus check early.
What is ChimeCares?
We're offering temporary access to $200 of spending power through SpotMe to a random selection of eligible Chime members. The new SpotMe limit is temporary and limits will be adjusted to normal levels once stimulus payments are distributed. 
Also, this increase cannot be combined with any offers or other bonuses. The maximum SpotMe limit is $200. Learn more here.
Is the increased SpotMe limit an advance, loan, and/or will this be in addition to what I receive with the government stimulus?
Your increased SpotMe limit is not an advance from Chime, a loan, or an addition to the government stimulus. It's simply a step toward helping make the expected payment available to use as soon as possible.
What if someone offers to get me my stimulus payment sooner?
Protect yourself from scams. If someone is offering you a faster stimulus payment in exchange for money or information, they are a scammer. The IRS has noted a wave of new schemes involving Stimulus Payments. Most schemes involve attempts to collect your personal or financial information in order to receive your payment sooner, but other schemes may involve first sending you a bogus check and requiring that you call in with or mail in additional information.
If you are the target of a scam, you can report it to the IRS by emailing phishing@irs.gov. For more information, see the IRS's Coronavirus scams page.