For many of us, the first step toward financial independence is opening a bank account. Both a checking account and a savings account will give you a safe place to store and manage your money. But a checking account will be your go-to way to access your everyday finances, so knowing how to open one and what to look for (i.e., features and fees) is of primary importance.  
When opening a checking account online or in-person, you may need to provide the bank, credit union, or financial institution with specific documentation or meet specific eligibility requirements. 
Read on to learn more about how to open a checking account.
Better banking for everyone
Fee-free overdraft up to $2001
No hidden fees2
Get paid up to 2 days early with direct deposit3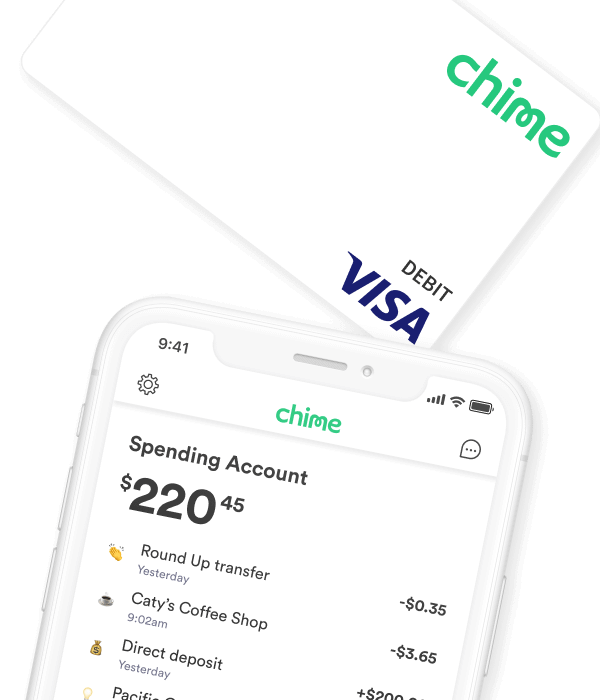 What Is a Checking Account?
A checking account, also known as a transactional account, is a type of bank account that allows you to deposit and withdraw money quickly. 
Unlike savings accounts, checking accounts are intended to hold your money for the short term. Money stored in a checking account is typically for everyday spending and expenses, like paying your bills. 
What Do You Need to Open a Checking Account?
Checking accounts can be opened at a brick-and-mortar bank, online bank, or credit union. 
Here's a checklist of the must-have items that you'll need to open a new checking account:
A valid government-issued photo ID, such as a driver's license or a passport. 

Social security number or individual taxpayer identification number.

Your full contact information, such as name, birth date, and phone number.

Proof of address, like a lease or utility bill with your name and current address.
Depending on your circumstances, you might also need the following items:
An initial deposit is sometimes required with your application. This deposit amount will vary based on the bank and account type. Many checking accounts require a deposit of at least $25.

Identification details for other applicants, if you're opening a

joint account

: Because the account will be owned by multiple people, the bank will want the identification and personal information for all owners of the account.

Student checking accounts may require proof of enrollment in an eligible school, such as a student ID or an acceptance letter.

A co-owner if the account holder is not 18. A parent or legal guardian will need to sign legal documents with the bank.
How to Open a Checking Account Online or In Person
Whether you decide to open a checking account online or in-person, opening an account follows the same general steps:
1. Choose Your Financial Institution
Do you want to bank with a credit union, traditional bank, or online-only bank? Consider the features, perks, fees, eligibility requirements, ATM locations, and products offered before opening an account. Make sure to do your research so you end up with the best institution for you and your finances.
2. Pick The Type of Checking Account You Want
Are you opening a student checking account, business checking account, high-interest checking account, or a standard checking account? There are several types of checking accounts available to you, so narrow down your choices by choosing the one that's right for your situation.
3. Complete an Application 
Gather up all your documents listed in the checklist above, and then go to the application page on the institution's website or visit a branch location to fill out the application. After you submit your application, the financial institution will review it, and either approve or deny you an account.
Typically, the bank will run a special credit check that provides information on your past banking history to determine whether to approve your account. If approved, you should receive documents and account materials, such as a debit card and personalized checks, in the mail.
4. Set Up Direct Deposit
If you want to have your paycheck sent directly to your checking account, you'll need to set up direct deposit after opening your new checking account. Not only is direct deposit a great way to get paid early¹, but it can also help you avoid things like monthly fees to maintain your account. If a bank charges monthly fees, you might be able to waive them by setting up direct deposit.
To set up direct deposit, give your employer your new account information and fill out a direct deposit form to get it started.
Open a Chime Checking Account
Chime offers its customers a checking account with no monthly fees or maintenance fees. Opening a Chime Checking Account is free, and it takes less than 2 minutes. Here's how to apply online:
Visit

chime.com

and enter your personal info to complete the enrollment.

Once enrollment is completed, you'll receive a Chime Visa Debit Card in the mail at the address you provided. Your new debit card typically arrives in 7 – 10 business days.

Download Chime's mobile banking app

, and log in. You can connect your existing bank account to transfer funds or set up direct deposit to your Chime Checking Account. 
FAQs
How much money do I need to open another bank account?
Many banks will have minimum deposit requirements in order to open a new checking or savings account. This minimum deposit will vary from one bank to the next, and even depends on the type of account you open. Most banks also have monthly maintenance fees, so be sure to watch out for those as well.
However, you can also open a bank account with no money. There's no minimum deposit requirement when you open a Chime checking account, for instance, so you can put as little (or as much!) in your account as you'd like.
How much does it cost to open a bank account?
It doesn't typically cost anything to open a checking or savings account, but a bank or financial institution might require a minimum deposit at or around the time of opening the account. Minimum deposits usually range from $25 – $100 depending on the account.
And don't forget that financial institutions can also start charging bank fees once you've already opened an account. For example, a bank could charge a monthly maintenance fee for maintaining an account. Some banks let you avoid monthly fees if you meet certain requirements, such as keeping your balance above a minimum level or utilizing direct deposit.
How long does it take to open a checking account?
Opening a checking account is usually a quick and easy process. In-person you might end up at a brick-and-mortar branch for an hour or so going through the documents and application process. If you open a checking account entirely online, the process is usually a bit quicker. 
How old do you have to be to open a checking account?
You usually need to be at least 18 years old to open a checking account, but some banks and financial institutions might allow minors to open an account with a parent or guardian present to sign as a co-owner of the account.  
What are the benefits of opening a checking account?
There are several benefits to opening a checking account, such as simplifying your everyday finances by automating deposits and payments. You can receive your money from a paycheck or stimulus check much faster by arranging direct deposits of your money into a checking account. And making transfers to other people with bank accounts also becomes much easier when you have your own checking account.