When a cash crunch hits and you need some extra funds, getting paid early seems pretty sweet. To help you get your cash even faster, you can now turn to a new crop of payday advance apps.
Yet, while these apps put money in your bank account when you need it, are they any good? Here's what you need to know about cash advance apps.
Better banking for everyone
Fee-free overdraft up to $2001
No hidden fees2
Get paid up to 2 days early with direct deposit3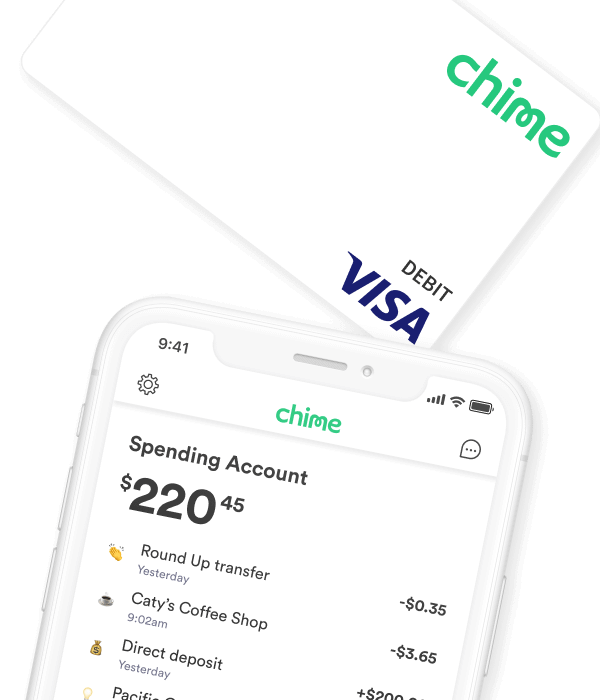 How payday advance apps work
Payday advance apps operate on the same concept as payday loans, with some twists. 
With a traditional payday loan, you give the payday advance lender your pay stubs and income information. They give you a loan, with the expectation that you'll pay it back on your next payday. Sounds simple enough, but payday lenders can charge outrageously high fees and interest rates. In fact, the average interest rate is a staggering 391%.
Payday advance apps, however, offer more flexibility and affordability for borrowers. 
"The biggest difference between a typical payday loan and payday advance apps is that apps don't charge any interest," says John Li, co-founder of online lender Fig Loans. 
For instance, payday advance apps like Earnin and Dave are designed to make getting a short-term loan from your paycheck easier. 
"These types of apps allow users to access their earnings before the pay period by advancing them a portion of their earned wages," says Atif Siddiqi, founder and CEO of Branch, a scheduling and payment app for hourly workers.
"When their paycheck comes in, the app withdraws that amount from their bank account," says Siddiqi.
To summarize, payday advance apps are not loans but paycheck advances that allow workers to get paid earlier for the work they've already done, even if their paycheck is still several days away.
Payday advance app pros and cons
Nearly 54% of consumers in the U.S. live paycheck to paycheck and don't have the means to meet both their basic needs and unexpected emergencies. These apps are a fast, convenient, and more affordable way to get an advance.
Siddiqi agrees, noting that payday advance apps are a better option than running the risk of overdrafting your checking account. The average overdraft fee banks charge is $35. When you run the numbers side-by-side, payday advance apps come out ahead, he says. 
The downside? Being able to tap into your earnings ahead of payday can do more harm than good financially, especially if you're not using the apps wisely. 
"Since the amount borrowed automatically gets deducted when your paycheck hits your account, you need to remain aware about your payment dates and payment amounts," Li says. "Like all credit products, it's very easy to become dependent on these apps."
His best tip for using payday advance apps?
"Set a limit for yourself to only borrow what you can afford to pay back," he says. 
Before using a payday advance app, review the following pros and cons:
| Pros | Cons |
| --- | --- |
| Can save you money on overdraft fees. | Might result in chronic borrowing, which can lead to debt. |
| No interest charges like a loan would have. | Some cash advance apps charge fees to access the platform. |
| No credit check necessary.  | Not a long-term, sustainable solution. |
5 payday advance apps you should know about
Whether you need a short-term advance to help you stay afloat or a way to get your paycheck early, these apps can help you get your money before payday. 
1. Chime
While not a payday advance app per se, Chime does offer its customers immediate access to their money. If you have a Chime account with early direct deposit, your wages become available to you the same day your employer deposits them into your account — giving you access to your money up to 2 days earlier³ than traditional banks.
2. Dave
Users who connect their bank account to the Dave app will be notified when their account is nearing a zero balance to help avoid overdraft fees. The app gives you the option to request a cash advance of up to $200 from your next paycheck. Dave puts the money in your account and then deducts it when you get paid. Dave has a minimal membership fee of $1 a month.
3. Earnin
The Earnin app keeps track of how much you are earning at work each day, using information you provide about your payment schedule and hours worked. Earnin lets you borrow the money you expect to earn so you can cash out when you need to. When your next paycheck hits your bank account, Earnin will automatically debit your account for the amount you borrowed. Earnin allows users to withdraw up to $100 a day, or up to $500 of their paycheck, per pay period.
4. Brigit
Brigit is a budgeting app that allows its users to access an immediate $250, for those who qualify. After your account is set up with Brigit, you'll be able to request a cash advance on your upcoming paycheck. You can use the app's free plan, which offers financial help, insights into your finances, and overdraft notifications, but to access the cash advance feature, you'll need to sign up for the paid plan, which costs $9.99 per month.
5. MoneyLion
MoneyLion is a mobile banking app that offers cash advances and early paycheck access. Its Instacash feature is available to anyone with a qualifying checking account and lets users borrow up to $250 of their next paycheck. However, you'll have to pay a fee if you don't have a MoneyLion account and need your funds quickly. 
Tips or using payday advance apps
Do your research first.

Look for options that come with no extra charges, consider the speed of the advance, and find out what the limits are. 

Set a limit for yourself to only borrow what you can afford to pay back.

You don't want to get into a cycle of borrowing money in order to stay afloat.  

Review your bank transactions.

Make sure you're not getting charged any unnecessary automatic renewal fees that can cause you to overdraft.
Is there a better option for getting paid early?
Stop waiting for your paycheck and start getting paid early³ with the Chime app.
It's easy to set up direct deposit with your Chime checking account through the Chime mobile banking app. Using Chime's "Move Money" tab, you can easily access your routing number and your account number, which you'll need to give your employer. Or, you can tap "Direct Deposit > Email me a prefilled direct deposit form" to get a completed form in your inbox. You can then forward this form to your employer. 
Once your direct deposit is set up, you can get paid up to 2 days early³. You can even split up some of your direct deposit between your checking and savings account, which makes it super easy to work toward your financial goals. 
FAQs
What is a payday loan and how does it differ from a payday advance?
A payday loan is a type of cash advance in which the borrower pays the lender back on their next payday, unless the borrower wishes to extend the loan; in that case, additional interest is charged. Payday loans typically range from $100 to $1,000, but despite the small amount of money borrowed, lenders often charge extremely high interest rates, sometimes up to 400%.
Payday advance apps offer more flexibility and affordability for borrowers than payday loans. The biggest difference between a typical payday loan and payday advance apps is that apps don't charge any interest, since payday advances are not considered loans.
Do payday advance apps affect my credit score?
In general, because most payday advance apps don't report to the credit bureaus, using one will not impact your score. However, if you don't repay the amount you get, and the advance app sends you to collections, it could show up on your credit report and hurt your credit score.
What do I need to apply for a payday advance app?
For the most part, you need to show that you have a steady income. Normally payday advance apps require users to connect their bank accounts — usually a checking account — to the app in order to monitor your average earnings from your job. Those without a steady income or a favorable bank history might not get approved for a payday advance app.
What are the costs associated with a payday advance app?
The charges you might encounter with a payday advance app will vary depending on the app. Some apps charge a flat fee for each usage; others charge a monthly service fee. There are also apps that are free to use, but most of these encourage their users to leave tips to help the app continue running.
Final thoughts: Don't spend without a plan
Regardless of whether you use a payday advance app, direct deposit, or get paid the old-fashioned way by paper check, a budget is key to making your dollars stretch. If you haven't nailed down a plan for spending (and saving), that's something you should tackle ASAP. 
After all, you work hard for your money, and we want it to work just as hard for you!