Whether you're an employee, independent contractor, or somewhere in-between, there's no denying that getting paid is important. But it can be a drag to go to the bank or wait around for physical checks to arrive. That's why direct deposit is a great option if you're looking to access your cash quickly.
Better banking for everyone
Fee-free overdraft up to $2001
No hidden fees2
Get paid up to 2 days early with direct deposit3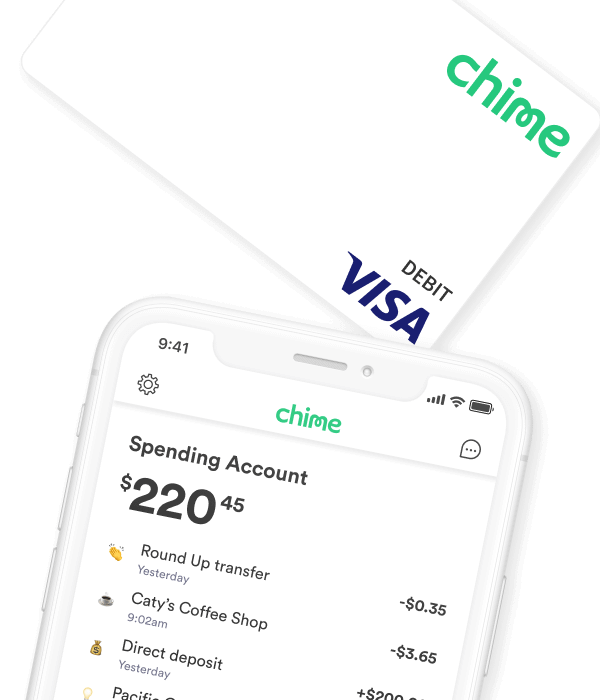 What is direct deposit?
Direct deposit is an automated payment method through which funds are electronically transferred to your checking or savings account. This can help the payee receive payment faster and avoid dealing with physical checks, while also skipping the visit to the bank. According to the American Payroll Association, nearly 94% of workers in the U.S. receive their pay from employers using direct deposit.
Direct deposit is typically used by employees to automatically deposit paychecks into their bank account each payday. However, direct deposit may also be used for tax refunds and other types of payments.
The benefit of direct deposit is that funds are seamlessly transferred from the payer to the payee. With direct deposit, employees can count on their paycheck arriving on payday without having to take an extra step. It's also more economical for an employer to not print and distribute paper checks on a weekly or bi-weekly basis.
How does direct deposit work?
Direct deposit is a popular and convenient option, but you may be wondering, how does it work? For direct deposit, employers require the payee's bank account information or a void check in order to start making deposits. Direct deposit is most commonly used to transfer an employee's salary; however, it may also be used for things like tax refunds, investment dividends, retirement account payments, and government benefits like Social Security or unemployment payments.
Companies send their payroll information to financial institutions, and it then gets shared with the Automated Clearing House (ACH). This all happens a couple of days before payday, so the ACH has time to sort and route the information to each employee's bank. Once the money gets transferred from your company to your bank, you see it in your account.
Notes on direct deposit for federal benefits (tax refunds and credits)
Since federal law requires that benefit payments be made electronically, direct deposit is the fastest and most secure option for receiving your funds. Taxpayers have the option to receive their tax refunds from either a physical check or using direct deposit. However, according to the IRS, "8 out of 10 taxpayers get their refunds by using Direct Deposit." 
Government refunds and stimulus checks are typically made immediately to the payee when enrolled in direct deposit. Wondering if you're eligible to receive your funds this way? As a citizen, you're eligible for direct deposit if you have government benefit payments due to you and if you have an open and active bank account with a financial institution.
Individuals with children who are eligible for the monthly Child Tax Credit for 2021 can also take advantage of direct deposit. The IRS actually highly encourages the use of direct deposit to receive these payments faster each month.
The IRS has also improved the Child Tax Credit Update Portal to let families update their bank account information online, so they can receive their monthly Child Tax Credit payment on time. If you don't enroll in direct deposit to receive these funds, you're looking at a longer waiting period between when the payments are made and being able to use the money since you will then be receiving a check in the mail.
How long does direct deposit take?
Direct deposit is convenient, but its specific timeline can depend on your employer. Be prepared, when starting a new job, it can take 1 to 2 pay cycles for direct deposit to be set up properly. This may mean you'll still have to use physical checks for a little while longer until everything is set up.
Once direct deposit is ready, exactly when your funds will hit can vary depending on factors like what type of payroll software your employer uses and when payroll is submitted. This is important to understand, especially if you are setting up automatic transfers. For example, if your direct deposit won't hit until 9 a.m. on a business day, but an automatic transfer is taken out earlier than that, it can cause problems. Instead, find out exactly when your funds will be available, and then schedule your bill payments and automatic transfers after your payment hits.
It's also important to note that in some cases your financial institution may put a hold on your funds for a couple of days before releasing the money into your account. For this reason, early direct deposit features can be a complete game-changer.
How to set up direct deposit
If you want to avoid paper checks and ensure you get paid quickly, signing up for direct deposit is key. Whether you sign-up for direct deposit through your employer, a vendor, or another company, the process is typically the same.
Of course, each company may have different forms you need to fill out to process the request. Most likely you'll need the following types of information:
Your bank routing number

Your account number (this is the account you want the funds to go into)

Your bank's address
You can think of your routing number as an electronic address that helps ensure that the funds are going to the right neighborhood. Your specific and unique account number, on the other hand, is like your financial home. Both of these numbers help specify exactly where your money should go when you set up direct deposit.
Considering the amount of sensitive information included on a direct deposit form, it's important to be mindful when submitting it. If you work in a traditional office setting, it's a good idea to hand this form directly to a payroll employee. If you are submitting a form electronically, use a secure file transfer, rather than a simple email. Lastly, your bank's address and a voided check may be used for additional verification as part of the direct deposit set-up process.
Benefits of direct deposit
There are several advantages to utilizing direct deposit. Let's look at a few:
1. Earlier access to your money
Your employer will usually send your paycheck to the bank a few days prior to payday to allow for more transfer time to process the funds. The bank will release the money as soon as the transaction clears, rather than making you wait until payday. Online banking options like Chime allow you to receive your money even earlier than traditional banks¹.
2. Faster and safer transactions
A direct deposit gets rid of the bank visits for both the payer and the payee. They are more convenient and safer because there's no chance to lose a paper check.
3. Better payroll process and saving options
The use of direct deposit streamlines the payroll process for most businesses. It allows for the timely payment of salaries, and it reduces the payroll department's workload since the funds are paid directly to the employees' bank accounts.
Many employers let you split your direct deposit between multiple accounts, which allows you to set up automatic savings plans. For example, you can have $50 per paycheck as a direct deposit to your savings account and the rest to your checking. This way, you'll be able to build your savings account without having to think about moving the cash manually.
4. Waive unwanted bank fees 
One of the most common perks of direct deposit is having the maintenance fee waived by your bank. Some banks charge monthly fees on checking accounts, but they commonly waive the fee if you maintain a sufficient balance or receive a direct deposit each month. When you direct deposit with Chime, you get access to features like early direct deposit¹, overdraft without fees², and more!
FAQs
What is an early direct deposit?
Early direct deposit allows you to access your funds faster than most traditional banks. There's nothing worse than knowing that you should already have your money – but your funds are on hold. You have bills to pay and a life to live. If your funds are on hold, and you make a payment without enough in your account, it can spell trouble and even lead to hefty fees like overdraft fees.
Is direct deposit safe?
Direct deposit is generally a safe way to receive payment since it can't be stolen or lost like cash or paper checks. You just want to make sure your funds are being deposited into the correct bank account!
Why is my direct deposit late?
When your direct deposit doesn't show up in your account on time, the reason may be it simply has just taken a few extra days to process. This might be due to holidays or because the request to transfer money went out after business hours, and the money will most likely show up the next day.
Another reason may be that your employer sent in its payroll file later than usual. Significant delays inside the Federal Reserve and banking computers are rare. Delays in payment are usually an employer payroll problem. If your direct deposit is late, don't panic. Instead, contact your bank or employer's payroll department.
Can I still access my pay stubs with direct deposit?
Employees can get a printed copy of their pay stub even when using direct deposit. Since most employers don't send a paper pay stub when you are enrolled in direct deposit, you can request them by accessing your employer's payroll software or a staff member in that department. You can usually print them or receive an electronic copy for your records.
Final thoughts
Setting up direct deposit can save time and effort. You won't have to worry about collecting a paycheck every week and visiting the bank to deposit it, as the money will simply arrive in your account.  If you're offered the option to sign up for direct deposit, it's always a good idea. It not only minimizes paperwork and hassle — but it gives you the possibility of getting your paycheck faster!