450,000+ 5-Star app reviews
"Chime has your back!"
The "SpotMe*" option helps me to still get my groceries when I'm short with no overdraft fees... Everything is done online and efficiently.
"Trustworthy and secure"
You can call customer service and get a live representative. And your security and privacy is their number one concern. I recommend this app to everybody Chime is the best…
"Super intuitive to use!"
Love it! Everything is so easy and INSTANT! Turn on and off card? Instant! Texts after spending? Instant!…
Meet the Chime Cards
Get paid up to 2 days earlyˆ with direct deposit

Fee-free overdraft up to $200* for eligible members

No monthly fees

Grow your savings automatically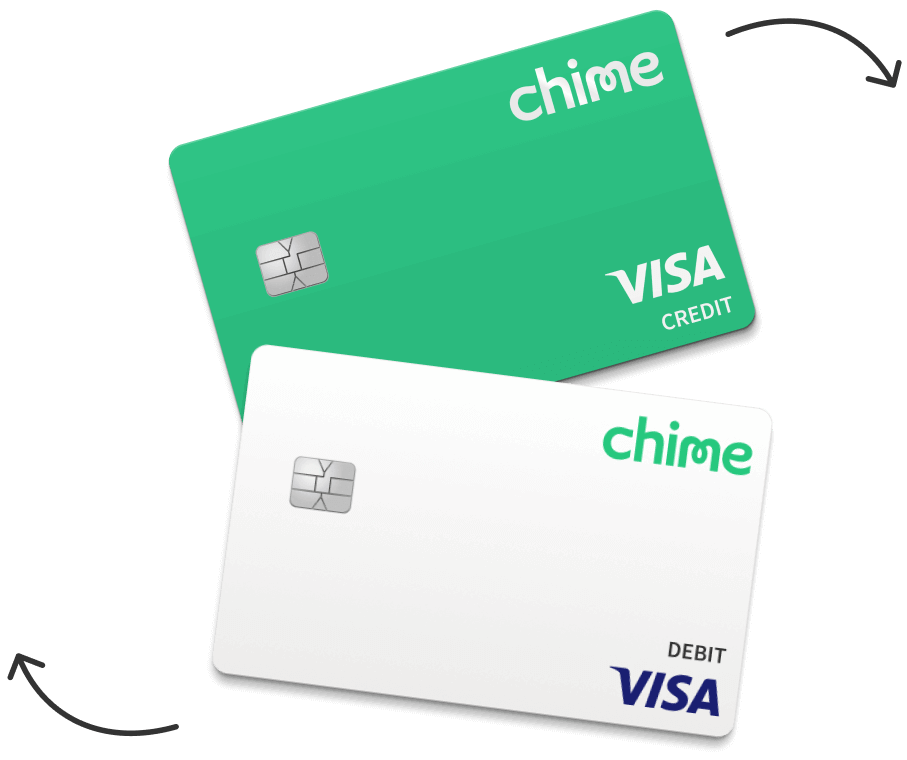 Credit builder can help increase your credit score by an average of 30 points with regular on time payments1
Chime Checking Account holders can apply for the secured Chime Credit Builder Visa® Credit Card with eligible direct deposit2
Safe, secure & trusted by millions
Get instant transaction alerts anytime you use your Chime debit card, when you turn on transaction notifications. Instantly block your card if it goes missing or you suspect unauthorized use.

Your funds are FDIC insured up to $250,000 through The Bancorp Bank, N.A. or Stride Bank, N.A., Members FDIC.

Visa's Zero-Liability Policy protects all unauthorized purchases.◆