Figuring out how to switch banks can feel like daunting, but it starts with finding a new bank that that better suits you and makes your life easier. Think of it this way: instead of closing a bank account, it's really about opening a new bank account and moving forward with a better partner.
---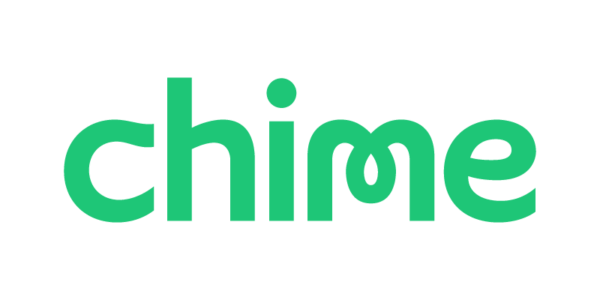 Switch to a better bank account. 
No hidden fees. Get paid up to 2 days early.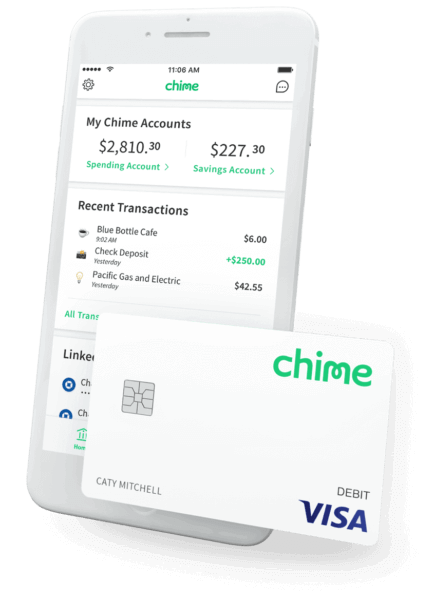 ---
There are a lot of bank account options available, so it's important to do your research to find a new bank account that is aligned with your best interests and will help you take control of your finances. Chime is one example of a mobile bank account option that provides an alternative to traditional banks, thanks to an awesome set of features that empower customers.
How to switch to your new bank account
 1. Open a Chime spending account
The first step to switching banks accounts is to open a new one.
Chime is a bank account with none of the unnecessary fees that many traditional banks charge. That includes no overdraft fees, no monthly fees, no maintenance fees, foreign transaction fees and required minimum balances. Chime's Automatic Savings feature also makes it easy to save money automatically every time you get paid and when you make purchases.
Get started by signing up for a Chime Spending Account. Opening a Spending Account only takes a few minutes and can be done from your phone or desktop. Once your account is opened, we'll get started personalizing your Chime Visa® debit card. Once you have signed up for an account, download the Chime app in the App Store or on Google Play.
2. Link your old bank account(s)
Now, you'll want to link your old bank account. Linking your external bank accounts to Chime is easy and makes switching bank accounts painless. Here's how you do it:
While logged in to your Chime Account, go to Transfer under Move Money and tap Link Bank Account.

You'll be prompted to sign in to your old bank account within the Chime app. This is a one-time step that allows us to connect with your old bank and process every future transfer from your previous account.

Once your accounts are linked, you can send a request to transfer money from your old bank account to your new Chime Spending Account.
3. Set up direct deposit
Once your Chime card is on its way, we recommend setting up direct deposit with your employer. It's easy to switch your direct deposit from your old bank account to your new bank account. Simply provide your bank routing number and Chime Account numbers to your employer and we'll take care of the rest. You can find this information by tapping Direct Deposit from the Move Money screen. Once you're enrolled in Direct Deposit you are eligible to get paid up to two days early via the mobile app. 
4. Transfer your recurring bills
If you pay utilities, rent, or student loans, chances are you've set up your account to receive money and pay bills automatically. Update your billing information by providing your billers with your Chime card information or new bank routing number and Chime Account numbers.
A good way to make sure you're covered for all of your automatic payments is to look at your last month's statement and find the monthly recurring transactions you set up: power, garbage, transit passes, subscriptions, etc. Make sure to update your third-party banking apps like Venmo and PayPal, too.
5. Close your old bank account
After you've received your debit card, made your first direct deposit and moved all of your remaining bills to Chime, it's time to complete the switch and close your old bank account.
If you're with one of these common big banks, you can use this contact information to close your old account. Here's how to switch banks at Wells Fargo, Chase, Bank of America, Citibank, and Capital One:
Wells Fargo: You can close your account by calling 1-800-869-3557 or online by signing into Wells Fargo and select Contact Us

Chase: You can close your account by calling 1-800-935-9935 or online by signing in to Chase.com and sending an email to the customer service department via the Secure Message Center.

Bank of America: You can close your account by calling 1-800-432-1000

Citibank: You can close your account by calling 1-888-248-4226

Capital One: You can close your account by calling 1-800-227-4825
If your bank requires a written letter to close your account, you can send this draft letter:
[Bank's Name and Address]
[Date]
To Whom It May Concern:
I am writing to inform you that I am closing my account(s) at your bank. Please close the bank account(s) listed below. Upon closure, please send any remaining funds in those accounts by check to the address provided below along with confirmation of the account closure. Please reject any further requests for transactions on any of the accounts listed.
Checking Account #:
Savings Account #:
Other Account(s) #:
If you have any questions, please contact me at the phone number below.
Thank you,
[Account Owner's Original Signature]
[Account Owner's Printed Name]
[Mailing Address]
[Phone Number]
You're all set!
If you've made it this far, you should be good to go! Now you're ready to experience a better bank account that's actually designed to help you lead a healthier financial life. Switching to Chime is really that easy.