Chime loves the Atlanta community and the more than 120,000 Chime members who call it home. That's why we're excited to partner with ATL's own 21 Savage as well as his Leading by Example Foundation, Project Backboard, and muralist George Baker to refurbish a basketball court in the Old Fourth Ward, a Zone 6 Atlanta community. The court makeover at Parkway-Wabash Park was followed by a community event that included a financial education basketball game with 21 Savage and local high school students from Booker T. Washington HS and Westlake HS, and a panel discussion about financial literacy. The event also featured a community zone where local partners shared financial literacy tips, and a Chime store where students took home prizes like tablets, swag, and more. 
"Atlanta has a magnificent history of creating and accepting change in whatever form it takes. So much so that people come from far and wide to make change in their lives here," said muralist George Baker.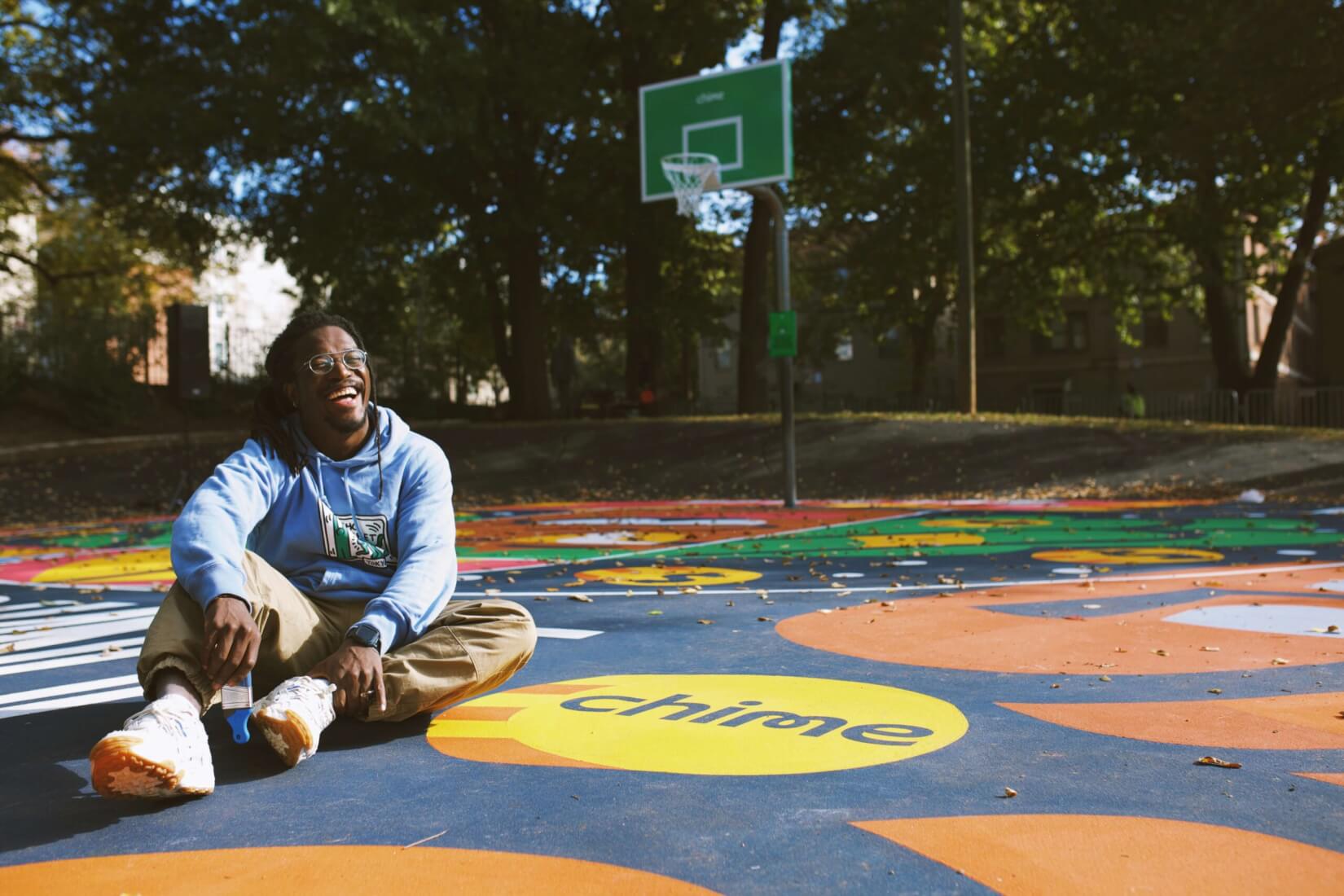 "The design "Making Change" at Parkway-Wabash was informed and inspired by Atlanta's ability to accept the new, something we strive to do every day."
– George Baker
Our Atlanta history
This wasn't our first time connecting with the Atlanta community, and we were happy to be back. Last summer, Chime donated $25,000 to provide Wi-Fi and tablets for Mayor Keisha Lance Bottom's #ATLSTRONG campaign.  
#ATLSTRONG is a donation campaign led by the Mayor's Office, in partnership with United Way of Greater Atlanta, to support Atlanta residents experiencing economic hardship and health-related issues caused by COVID-19.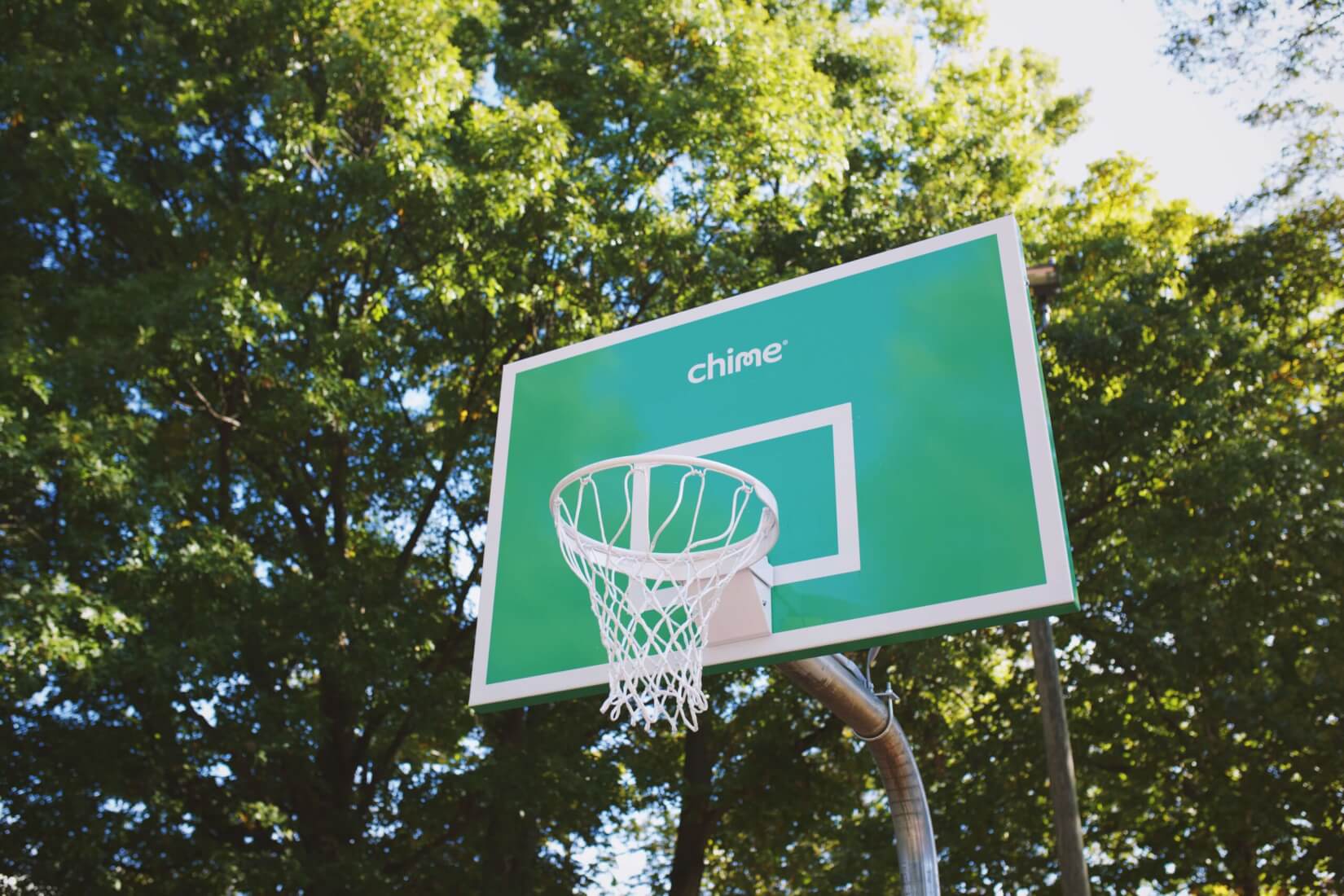 Coming together to make change
21 Savage's Bank Account Financial Literacy Campaign offers a six-course, certified financial literacy online program to anyone looking to level-up their education on managing money. Chime and 21 Savage awarded 100 $1,000 scholarships to high schoolers across the U.S. who completed the program. to help them build a solid financial literacy foundation and a brighter financial future. "Chime's mission is to make financial peace of mind a reality for everyone. We support initiatives and organizations with authentic connections to the communities where our members live and work, pursuing economic mobility and opportunity," said Erica Johnson, Head of DEB & Social Impact at Chime.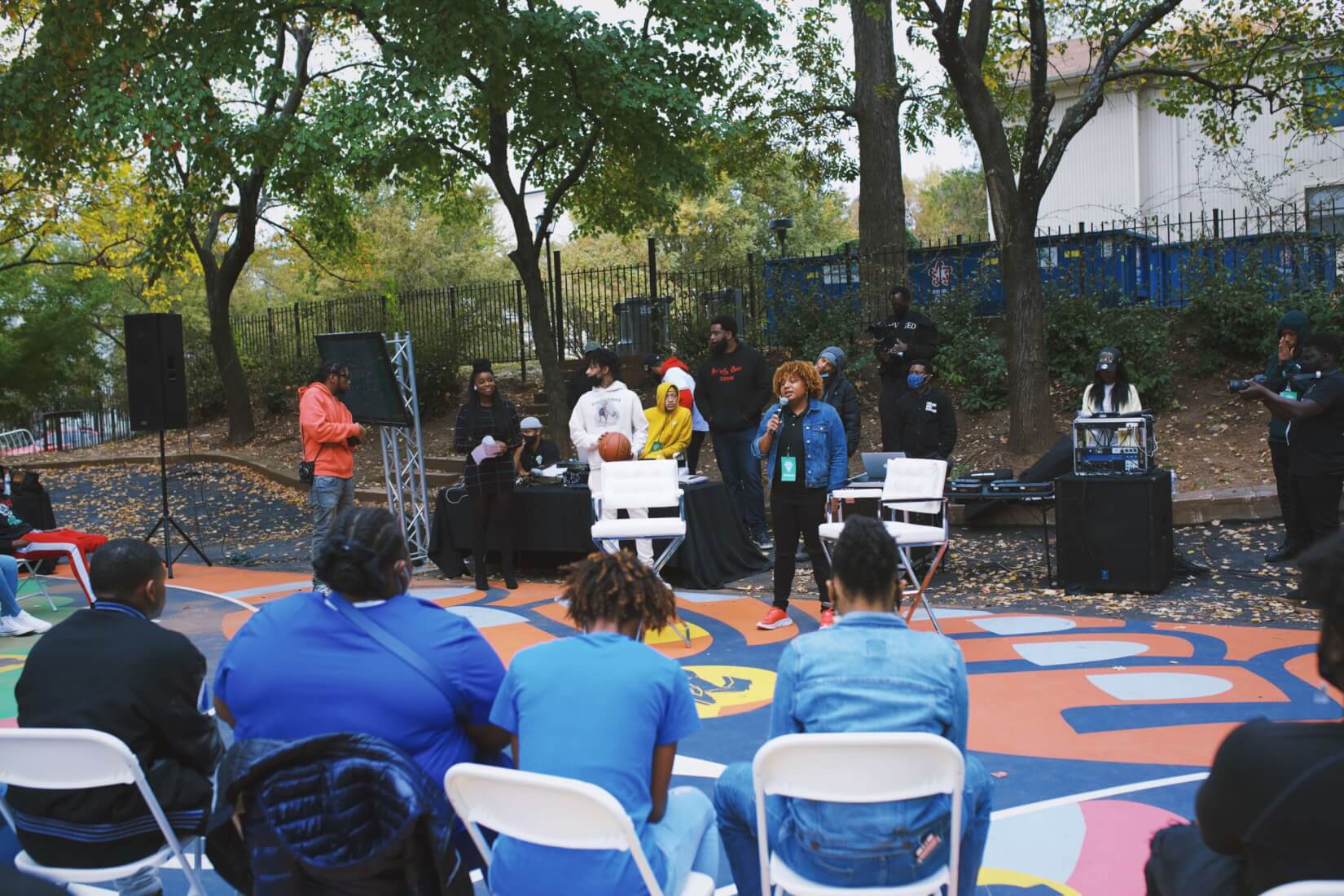 "Our partnership with 21 Savage and his foundation, Leading by Example, reflects our continued commitment to promoting financial inclusion in Atlanta and ensuring we provide resources to historically underserved communities."
– Erica Johnson, Head of DEB & Social Impact at Chime
Inside the event
Chime Buckets Basketball Challenge
Students played a special game of basketball that encouraged them to think critically about banking, budgeting, credit scores, and more. During the game, students were able to earn SavageBucks, which they exchanged for school supplies, branded material, laptops, and other exciting items.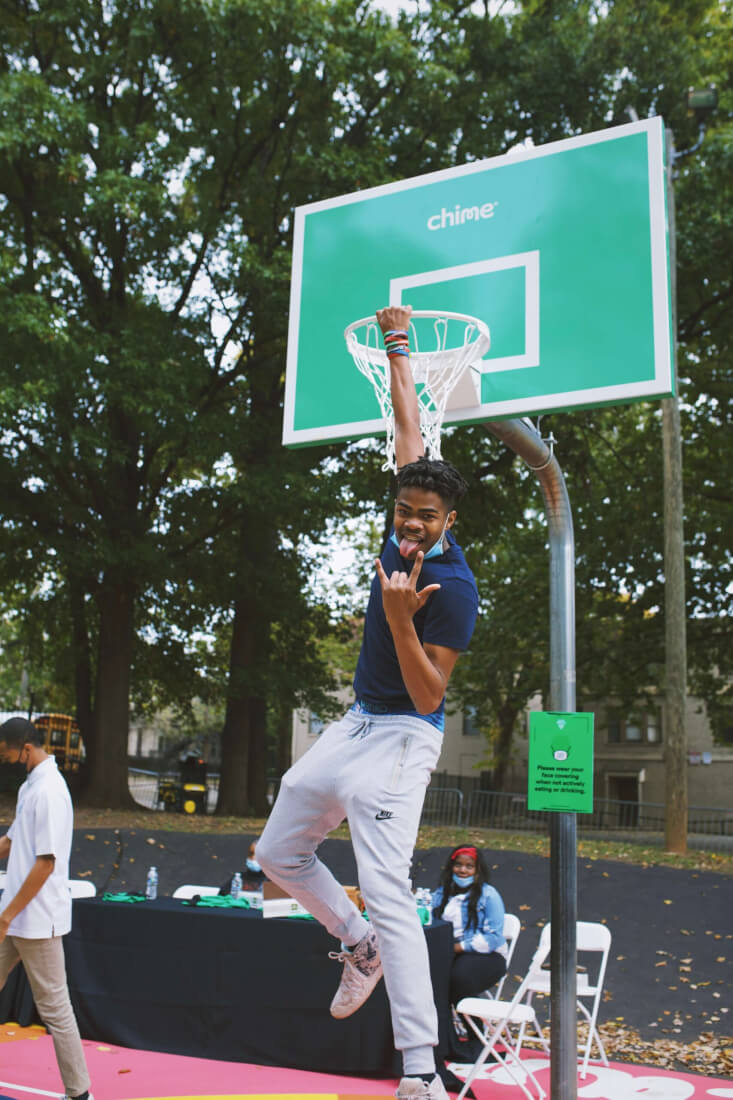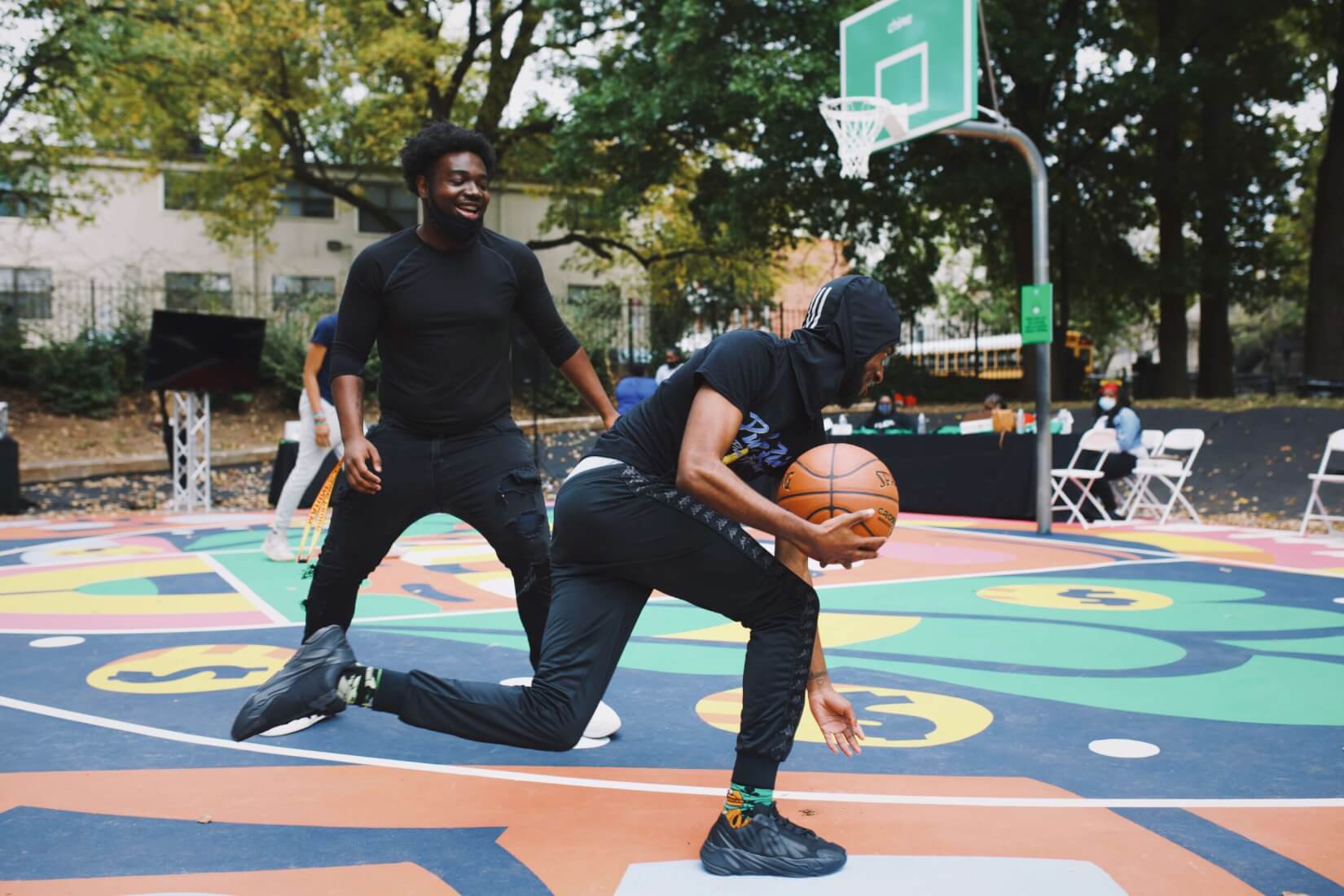 Fireside Chat with 21 Savage 
During the panel discussion, 21 Savage and Kezia Williams, a financial literacy expert and founder of the Black Upstart, shared insights about navigating their own financial well-being. Students were given an opportunity to ask questions about overcoming financial hardships and building better money habits—areas that aren't commonly focused on in a traditional classroom setting.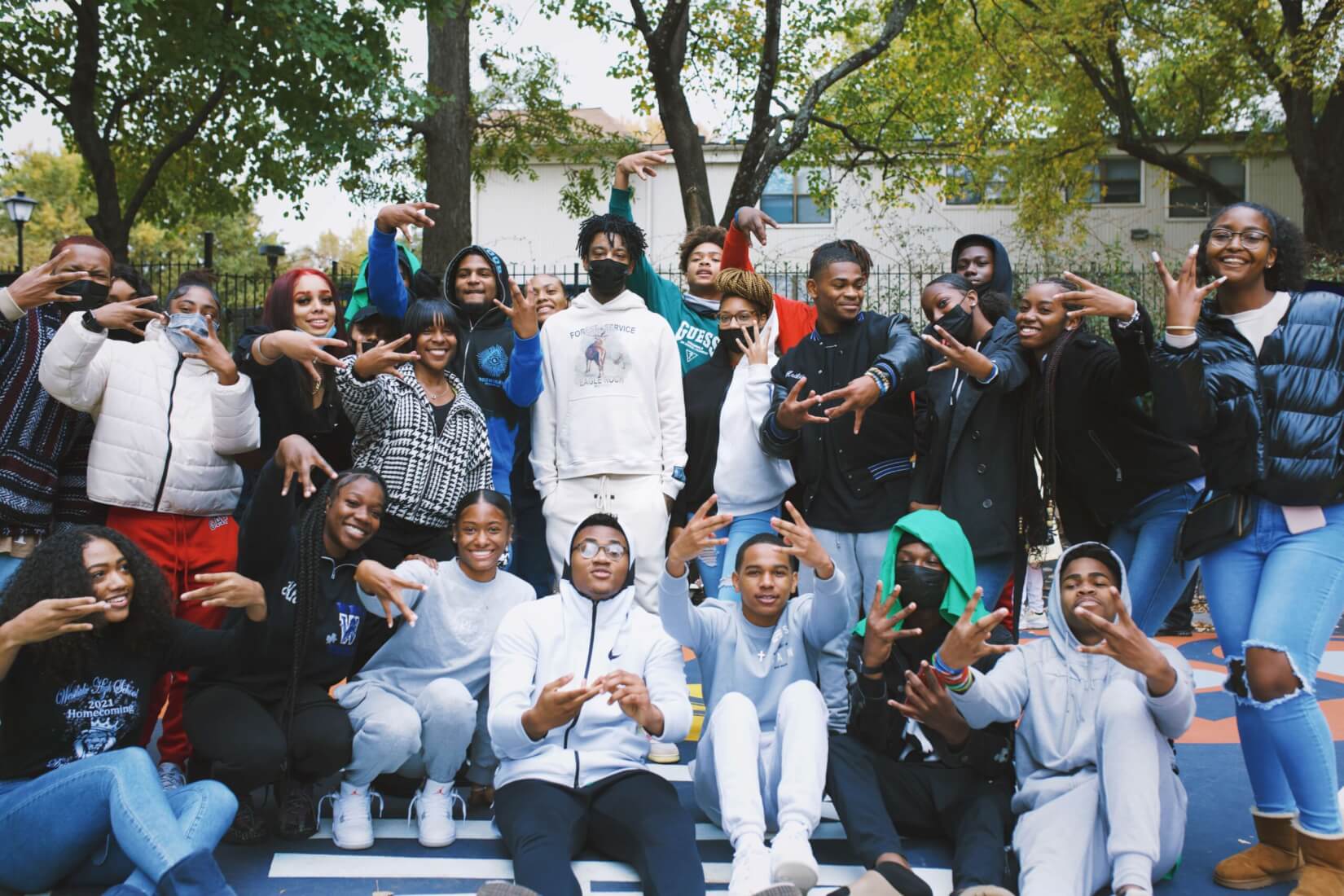 "Basketball created space for me in my childhood to compete, learn comradery, and simply escape the challenges of everyday life. I am hoping this court will allow kids in Zone 6 to do the same.
– 21 Savage
21 Savage continued "When I started my foundation, Leading by Example, I was determined to remove barriers for the next generation of Atlanta because my success is shared with my community who consistently support and inspire me. Chime has been an ongoing partner in me achieving this by assisting with providing resources to students who are growing up in the same areas that molded me to be the person I am today. I am inspired by how much we have accomplished through our shared love for this city."
Community Zone / Chime Store
After the panel wrapped, the Community Zone + Chime Store officially opened for students to use their Savage Bucks. Organizations such as Hands On Atlanta, Wealthy Habits, and Live2Create were on hand to provide the students with financial literacy resources and tools.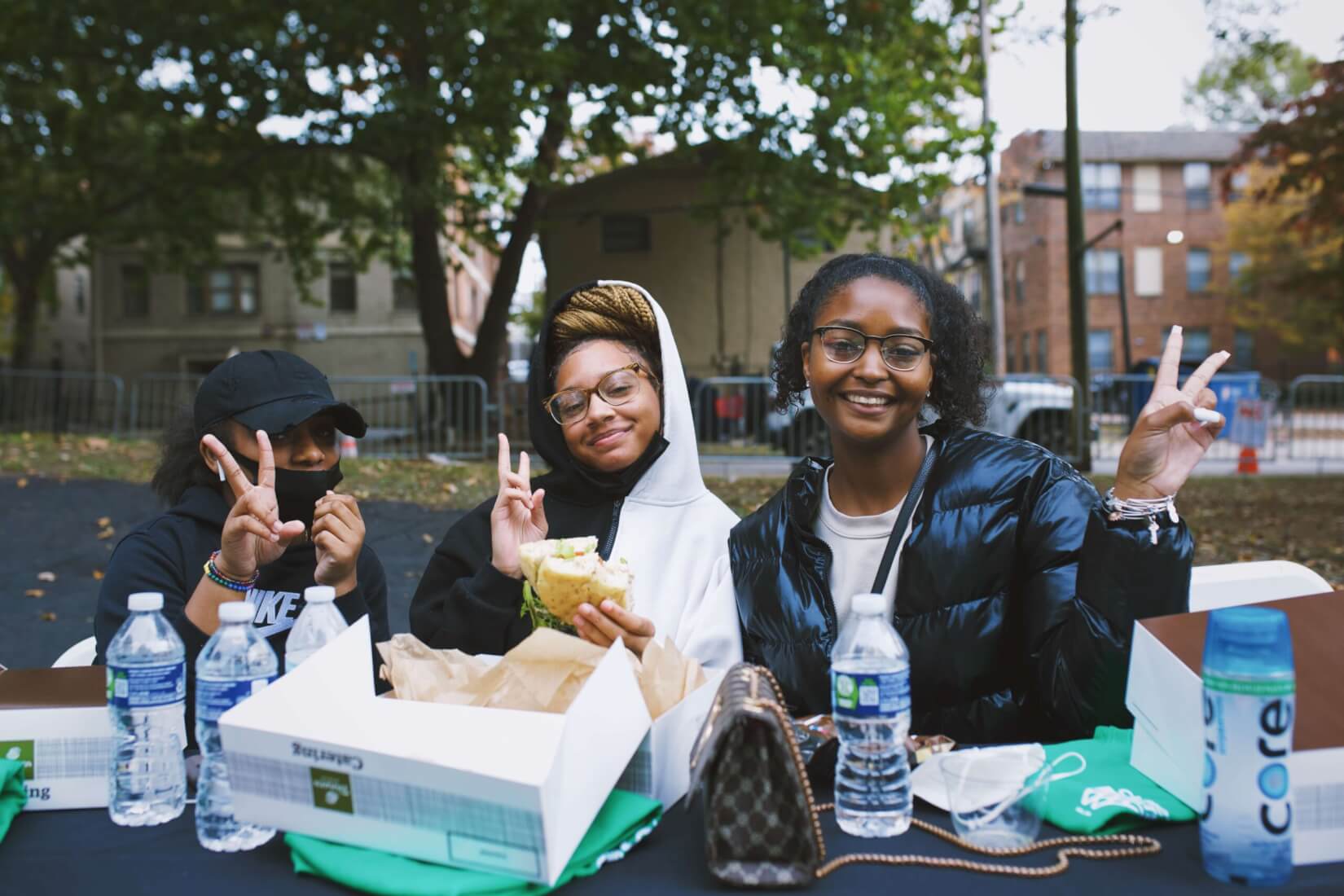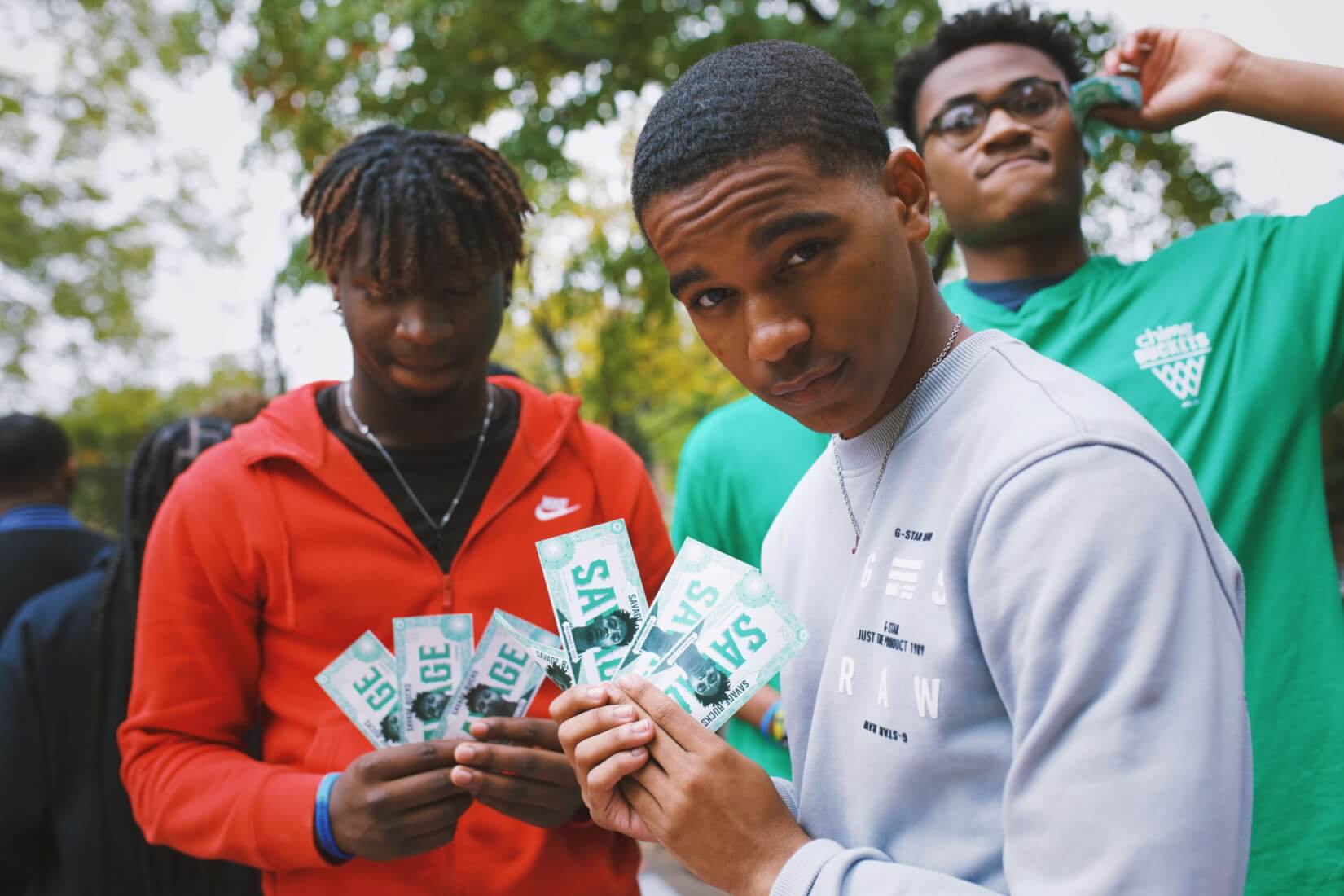 Chime's Impact
Chime is proud to serve over 120,000 active members in the Atlanta metro area. Many communities in Atlanta, including the Old Fourth Ward, have not historically been well-served by traditional financial services and we're especially grateful to serve Chime members from these communities. Since 2015, Chime has delivered over $1.1 billion in early pay to Atlanta residents – $2.3 billion across Georgia –  through our Get Paid Early¹ feature which allows Chime members to get paid up to 2 days early with direct deposit.  Additionally, we've extended over $410 million in fee-free overdrafts to Georgia residents through Chime's SpotMe® feature². 
---
About 21 Savage 'Leading By Example' Bank Account Foundation:
Leading By Example Foundation, is a 501c3 nonprofit foundation 21 Savage created to spearhead his philanthropic endeavors. Using the double-platinum standout single "Bank Account" from 21 Savage's Issa Album, 21 Savage in partnership with Chime is launching the "21 Savage Bank Account" campaign to create social awareness around financial literacy. The campaign encourages youth to understand the basics of managing money, opening bank accounts, and saving for college. 
About CHIME
Chime, the leading US provider of mobile banking services, helps members avoid annual and monthly fees, save money automatically, and achieve financial peace of mind. Founded by financial and tech industry veterans Chris Britt and Ryan King, Chime offers its members on behalf of its banking partners, The Bancorp Bank, N.A. and Stride Bank, Members FDIC, a Checking Account, optional Savings Account, Chime Visa® Debit Card and a powerful mobile app that gives them complete control of their finances. The Chime mobile app is available for iPhone®️ and Android devices and has been featured as one of the top-rated Money Management apps in the App Store.