#BANKACCOUNTATHOME
Bank Account at Home
Financial Literacy Program
Empowering our youth
for a better future
We're excited to announce that 21 Savage and his foundation, Leading by Example, have partnered with Chime along with Juma Ventures and EverFi, to connect our youth with financial education and work opportunities to teach them how to manage and earn money. We believe that with education comes more financial peace of mind and the power to build your own future.
Start with these free at home 
money lessons
In these uncertain times, financial literacy is more important than ever. So to kick off our partnership, 21 Savage and Chime are sharing free online financial literacy resources from EverFi to help with at-home learning for students and families across the country.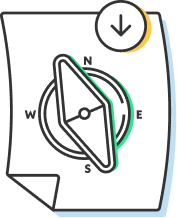 Learn the basic concepts of 
money management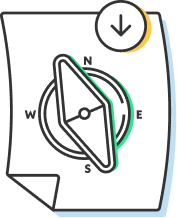 Find out more about how to start planning your financial future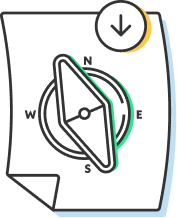 Explore different lessons around budgeting and entrepreneurship
Stay tuned for more
This is just the beginning. We'll be launching new financial
literacy tools and scholarship opportunities in August 2020.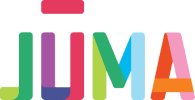 About 21 Savage 'Leading By Example' Bank Account Foundation
Leading By Example Foundation, is a 501c3 nonprofit foundation 21 Savage created to spearhead his philanthropic endeavors. Using the double-platinum standout single "Bank Account" from 21 Savage's Issa Album, 21 Savage in partnership with Chime is launching the "21 Savage Bank Account" campaign to create social awareness around financial literacy. The campaign encourages youth to understand the basics of managing money, opening bank accounts, and saving for college.
About Chime
Chime, the leading US provider of mobile banking services helps members avoid bank fees, save money automatically, and achieve financial peace of mind. Founded by financial and tech industry veterans Chris Britt and Ryan King, Chime offers its members on behalf of its banking partners, The Bancorp Bank and Stride Bank, Members FDIC, a Spending Account, optional Savings Account, Chime Visa Debit Card and a powerful mobile app that gives them complete control of their finances. The Chime mobile app is available for iPhone®️ and Android devices and has been featured as one of the top rated Money Management apps in the App Store.
About Juma Ventures
Juma Ventures is a nonprofit social enterprise that operates businesses with the purpose of employing young people. At Juma, youth EARN a paycheck, LEARN to manage their money and gain essential skills like responsibility, teamwork and how to communicate in the workplace. Ultimately they get CONNECTED to their next job and set on a path to a career. Juma operates concessions businesses in 20 professional sports and entertainment venues across six US cities. Since 1993, Juma has employed over 8,100 low-income students who have earned $11 million in wages, saved $6.4 million for higher education and generated $36.6 million in enterprise revenue to continue advancing its mission. www.juma.org
About EverFi, Inc.
EverFi is the leading education technology company that provides learners of all ages education for the real world, through innovative and scalable digital learning including topics like Financial Education, Digital Citizenship, STEM Career Readiness, Diversity and Inclusion, Entrepreneurship and Character Education. Founded in 2008, EverFi is fueled by its Software-as-a-Service (SaaS) subscription model and has certified over 18 million learners in critical skill areas. Some of America's leading CEOs and venture capital firms are EverFi investors including Amazon founder and CEO Jeff Bezos, Google Chairman Eric Schmidt, Twitter founder Evan Williams, The Rise Fund and Rethink Education. The EverFi Education Network powers more than 4,200 partners in their education initiatives across all 50 states and Canada. Learn more at EverFi.com
Banking services provided by The Bancorp Bank or Stride Bank, N.A., Members FDIC. The Chime Visa® Debit Card is issued by The Bancorp Bank or Stride Bank pursuant to a license from Visa U.S.A. Inc. and may be used everywhere Visa debit cards are accepted. The Chime Visa® Credit Builder Card is issued by Stride Bank pursuant to a license from Visa U.S.A. Inc. and may be used everywhere Visa credit cards are accepted. Please see back of your Card for its issuing bank.
Please note: By clicking on some of the links above, you will leave the Chime website and be directed to an external website. The privacy policies of the external website may differ from our privacy policies. Please review the privacy policies and security indicators displayed on the external website before providing and personal information.
© 2013-2020 Chime. All Rights Reserved.