What would you do if you woke up tomorrow with a perfect credit score? 🔮
It's a powerful question — one that might be further reaching than you think. After all, our credit histories touch way more of our lives than we realize.
To understand where our community stands — we took a trip to dream town with some Chime members. There, we learned about their personal credit journeys, and what they plan to pursue once they achieve credit nirvana. It was interesting, and inspiring. Keep scrolling to see what they said!
Chime® Credit Builder Secured Visa® Credit Card
A New Way to Build Credit
No Credit Check to Apply1
No Annual Fees
Learn More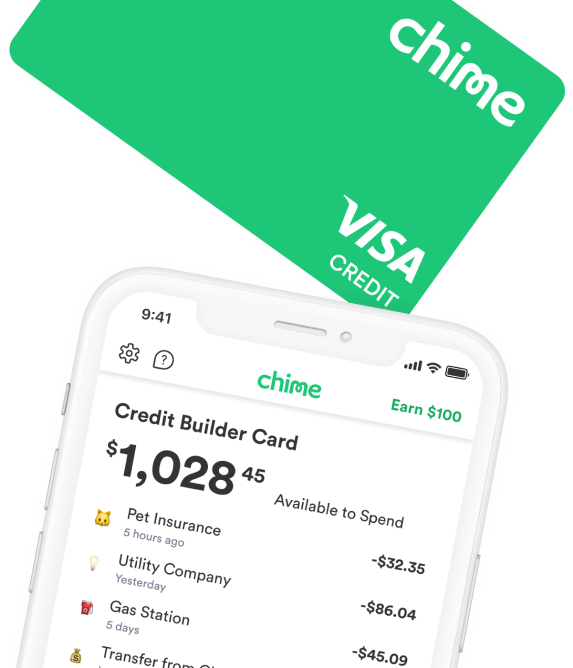 1. A better ride 🚘
Chime member Octaviano Morales, of Lake Elsinore, California, said that buying a car was the reason he started getting curious about his credit in the first place. "It was hard for me to get a car," he discovered as he was shopping around. "My interest rate was really high." 
Like so many of us — and every single Chime member we talked to for this story — Octaviano hadn't been offered much in the way of credit education in his youth. In fact, when he was handed his first credit card as a teenager, he saw it as a windfall: "What did I do? I went to the mall and bought a bunch of clothes, a bunch of stuff. That wasn't even necessary — I just had the cash." 
(Hello, we've been there! 🙋‍♀️).
Ironically, cash is exactly what you tend not to have when you max out your credit cards — which Octaviano learned on the car lot. Why? His subpar credit left him facing higher interest rates, which meant paying more for his car overall. 
But, hey, as they say, every cloud has a silver lining. For Octaviano, this teachable moment pushed him along the road to better credit, and he's been able to pull up his score by an impressive hundred-plus points since (over the last three years.) 
While he hasn't been able to refinance the car he bought due to its age, as his credit continues to rise, he knows that next time, he'll be able to avoid the situation in the first place. And that right there is some serious credit wisdom. 
2. A sweeter crib 😎
Having your credit pulled to take out a loan makes sense. But landlords and property management companies also frequently request a credit report (along with a background check) when screening prospective renters. In turn, a not-so-hot score can translate to a hot-so-hot living situation. Feels unfair, are we right?
Another Chime member and her fiancé found this out the hard way when they were apartment hunting five or six years ago. "Even though I had the money," she said, "we kept getting declined because of our credit score."
Eventually, they settled into a place that didn't require a credit check… but it was definitely not their dream spot. "It was old, it was kind of run-down, the last people that stayed there kind of tore it up." she said. Worse: when rent came due each month, the property managers, who also lived on the property, would disappear for days on end… and then try to claim that the tenants had been late on their rent payments.
In the meantime, the Chime member got serious about improving her credit score to ensure she could find a nicer place in the future. Good thing, too, because she and her fiancé would soon be saying hello to their new baby girl.
Thanks to their hard work, the family was able to score a much nicer place, much more affordably. They've lived there for about two years now. 
"It's really good. My landlord is really nice. He probably charges about $200 less than other places would charge for what we have," she said. In the end, the same part of their credit story that was once a struggle helped them realize their dream.
3. A legacy for your little ones ❤️
As any parent will tell you, having a child changes everything — and that goes for your finances, too. Like Octaviano, Chime member Murshani Moore has also been busy improving her credit score. But, as a mother of two boys, Jay and Jayden, it's not only about making her life more comfortable. 
"I want to secure my financial future to secure their financial future," she said.
Oddly enough, the pandemic that has caused so much worldwide financial fallout worked in her favor; her $91,000 of student loan debt went into forbearance, giving her an opportunity to save up, pay off other debts, and find errors to dispute on her credit report. It's been hard work, but worth it: last time she checked, her credit score was 775, up from 500-something a year and a half ago! 
By improving her credit, Murshani hopes to be in a position to save up even more money — paving the way for her children to have bright financial futures, both in the short and long term. When we asked what her biggest financial goal was, her answer was simple:
"To save as much as I can to leave for my children in case anything happens to me."
Talk about big, important dreams! Yet another example of where good credit can take you on this journey we call life.
4. Keys to your dream house 🏠
Okay, spoiler alert: that question we asked at the top of the article about what you'd do if you woke up with a perfect credit score? We asked it of all the members we interviewed, too. And every one of them shared a single goal. ✨Homeownership✨
It makes sense. Owning a home is a great way to build equity (long-term investment value) while also keeping a roof over your own head. Plus, you don't have anyone breathing down your neck about what colors you can paint the walls  (except maybe an HOA). 
But the key to getting the keys is — you guessed it! — having good credit. That's what can help you successfully qualify for a mortgage. Why? When you're borrowing hundreds of thousands of dollars, your report has to be pretty on point.
Octaviano, Murshani, and our other member aren't quite ready to start home shopping. But all of them have it on their radar as a next step, and they're all working to make it happen. "It's kind of expensive," Murshani admitted. "But I know I can do it." 
When asked about their dream homes, they all offered fairly modest visions. Murshani yearns for a two-bedroom, two-bath home in the southern California hills where he lives, while our other member and her fiancé are considering relocating from Slidell, Louisiana to a suburb of Austin, Texas. She wants "a family home, something with a big backyard" — a space where she can keep some chickens. Still, she thinks it'll probably only have three or four bedrooms: "Just enough space for us if our family grows or if we want visitors." 
If having a beautiful space for you and your family can be an outcome of good credit, no wonder it's worth building!
5. A less stressful life 😌
As we now know, credit can have some major, long-lasting effects on our lives and the choices available to us. Good credit can take you places… whereas not-so-good credit can keep you stuck in a rut. As Murshani put it, "I've been where my credit is poor, I don't want to go back there."
But even if your own credit report is less-than-awesome right now, take heart! As our very own members have shown, it's 100% possible to improve your creditworthiness and make your financial dreams come true. 💚
Real Members. Sponsored Content.