There's no denying that technology continues to influence our lives in a myriad of ways. Our day-to-day activities are now heavily dominated by online and digital services that allow us to work, do business, learn, conduct financial transactions — and much more — all from the comfort of our homes.
The convenience of such services is unmatched, but increased use of technology to share information imposes a greater risk to our personal and financial data. According to Statista, the total number of data breach cases in the U.S. in 2020 was 1,001, and over 155.8 million individuals were affected by data exposures.
Data breaches aren't stopping any time soon, and they will continue to put consumers' personal information at risk. That is why it's so important to remain vigilant and do what you can to prevent being a victim. 
Virtual credit cards are among the various precautionary measures one can take to better protect their personal information. Here's what you should know about virtual credit cards and how to use them.   
Chime® Credit Builder Secured Visa® Credit Card
A New Way to Build Credit
No Credit Check to Apply1
No Annual Fees
Learn More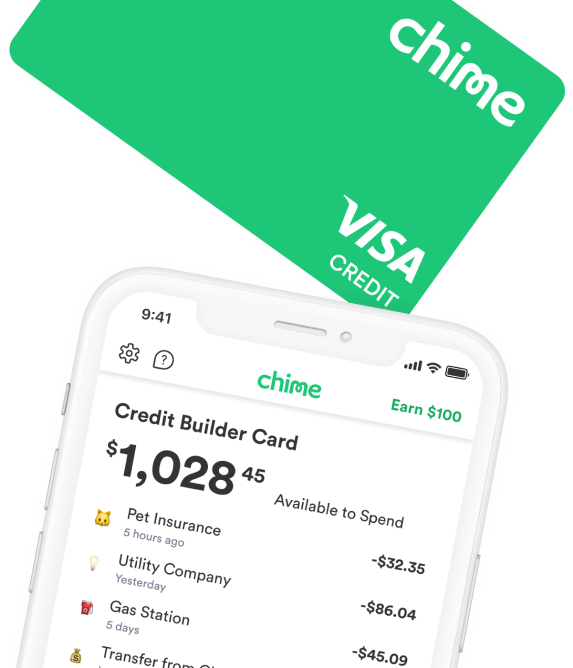 What is a virtual credit card?
A virtual credit card is a temporary credit card number that consumers can use to pay for most things online. The credit card is completely digital, so there's no physical card. Designed to protect your privacy and keep your personal information safe while online, a virtual credit card generates a disposable credit card number, expiration date, and security code to protect your actual account number from being stolen during a breach or overcharged on subscription-based services.
How do virtual credit cards work?
Virtual credit cards are not meant to replace a traditional credit card account. Rather, they are linked to your traditional account as a way to improve security and privacy while conducting financial transactions online. 
Many virtual credit cards allow users to set a maximum spend or charge limit on the card to prevent the account from being overcharged. You can also limit a virtual credit card number for use at a single merchant, so that the card can't be used elsewhere if the merchant is breached.
How to get a virtual credit card
Depending on the credit card issuer, the process of getting a virtual credit card may differ slightly. But in general, getting a virtual credit card is fast and simple. Most major credit card issuers now have virtual credit card options that you can add on to your existing account, but check with your credit card issuer first to make sure they offer this.
Assuming you already have a physical credit card, you can follow these steps to get a virtual one: 
Log into your online credit card account and go to your account settings.

Once in your account settings search for "virtual card number" or "virtual credit card."

Find your generated virtual card number.

Some card issuers will provide you with a single-use card number, meaning it can only be used for a one-time purchase with one merchant, while others will give you a multi-use card number that can be used several times per merchant. 

Set the spending limits and expiration date for each virtual account number.

To prevent any unwanted charges, you can customize the number of transactions on a daily, weekly, or monthly basis, as well as set the maximum amount you can spend per transaction. You can also choose how long you want the number to be valid.

Create the virtual card number and delete it when you no longer need it.

Once you've created your virtual credit card, you can use it the same way you'd use your physical credit card when making purchases online. 
Advantages and disadvantages of using a virtual credit card
Virtual credit cards can protect you from having your credit card information stolen while online, but keep in mind that using one doesn't make you immune to all online fraud attempts. That being said, virtual credit cards are generally safe and easy to use and the benefits of using one will outweigh any inconveniences.  
Consider the following benefits and drawbacks when using a virtual credit card:
| Benefits  | Drawbacks  |
| --- | --- |
| Your real account number and information is protected from fraudulent charges, online scammers, identity thieves, and double charges. | You won't be able to verify your credit card information after using it. |
| You can close the account while keeping your main credit card account open.  | You can't use a virtual credit card to withdraw money. |
| You can limit your spending with certain merchants by setting a spending limit on the virtual card number. | Getting a refund or returning items you order online to a physical location could be a challenge with virtual credit cards. |
FAQs
Do virtual credit cards affect your credit score?
Creating a virtual credit card doesn't affect your credit score or credit standing. However, it's at the discretion of the financial institution that issued the card to report your activity to the credit bureaus. So as long as you are paying for everything on time, just as you would a traditional credit card, it shouldn't hurt your credit score.
Do you have to get approved for a virtual credit card?
Since you must be approved for a physical credit card in order to gain the capability of creating a virtual credit card number, there's no separate application process or credit check you'll have to go through. This means you don't have to wait to get approved for an instant credit card number or make a deposit before you can start using it.
Are there liability protections for a virtual credit card?
If your virtual credit card number is stolen, you have the same protections you enjoy with traditional credit cards under the Fair Credit Billing Act. That limits your potential liability for fraudulent purchases to $50, but most card issuers have a $0 liability policy for consumers.
How do virtual credit cards differ from payment apps?
Both virtual credit cards and payment apps keep your information secure so it can't be stolen or duplicated and misused. The biggest difference between virtual credit cards and payment apps (like Pay Anyone and Apple Pay) is that virtual credit cards provide unique card numbers to mask your real account information, while payment apps complete transactions with a single-use verification token. 
Final thoughts
Virtual credit cards are a proactive way to protect yourself from data breaches and other online risks. They can also be a great way to prevent you from being auto-charged for a subscription based service, such as Netflix or Spotify. Protecting your valuable account information is always a good idea, and a virtual credit card might give you some added peace of mind when you make purchases online.