A bank statement is a document that summarizes all the transactions that have taken place in your bank account over a period of a month. The purpose of a bank statement is to record and track all your banking activities — that way you can monitor all the money that is coming in and out of your account. 
It's important to periodically review your bank statements so that you can better understand your finances and potentially catch any issues or wrongful charges on your account. Find out how to obtain and read a bank statement, and why you should review yours every month.
Better banking for everyone
Fee-free overdraft up to $2001
No hidden fees2
Get paid up to 2 days early with direct deposit3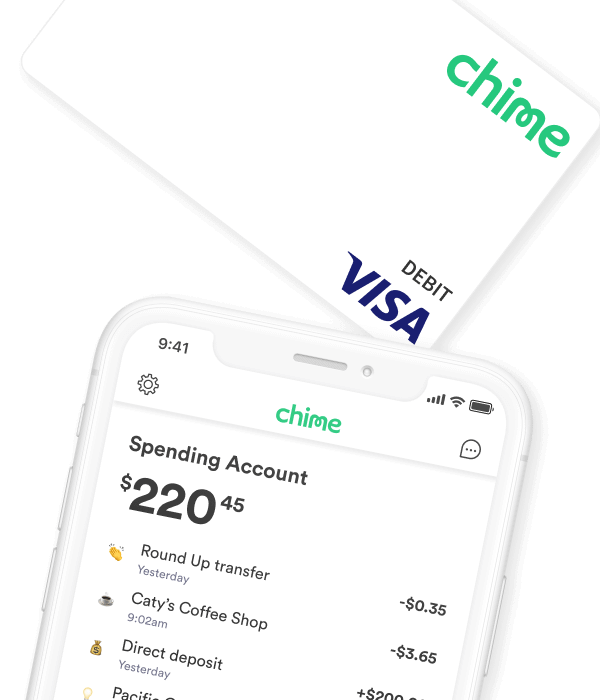 How to Get a Bank Statement
Most banks and financial institutions issue new bank statements every month or every quarter. Your bank or financial institution will either send you your bank statement via paper mail or email. You can also access it online anytime through your online banking account or mobile banking app. 
An electronic version of a bank statement is known as an electronic statement or e-statement. The process for accessing and downloading your paperless e-statement will look different depending on your bank's online platform, but usually there is a section of the site where you can view and download your statement. You can also call your bank directly to get information regarding your bank statement. 
How to Access Your Bank Statement Online
The process might vary slightly depending on your bank, but in general, you can follow these steps to access your online bank statements:
Log in to your account through the bank's website or mobile app.

Locate the section of the site where bank statements live. 

Select the statement period you want to view.

Review the statement and download it for your records.

Log out of your account when you're done, for security.
How to Read a Bank Statement
Reading a bank statement is not difficult to do, but it does require that you fully understand what information is included in a statement and why that information is significant when it comes to managing your finances.
In general, bank statements include the following information:
Total deposits:

Most bank statements group all deposits together, giving you a total of everything that came into your account that month. Deposits can include things like direct deposits, checks cashed, transfers received, interest earned, etc.  

Total withdrawals:

In addition to deposits, your bank statement will show you your total amount of withdrawals that month, including purchases, transfers, ATM withdrawals, automatic payments, and

bank fees

. 

Balance summary:

This section will include your account balance at the beginning of the month, then show your ending account balance after all of the deposits are added and the withdrawals are deducted. 

Individual transactions:

  Under the summary you will find a section that details every transaction during the statement period, along with the corresponding dates, amounts, and payees.

Personal identifying information:

This information will include your bank account number, name, and address.

Bank contact information:

This includes the mailing address, phone numbers, and website details for the bank's customer service department.

Account type:

This identifies the type of account, such as checking or savings.

Statement date:

The date that marks the end of the statement period is typically located at the top of the document.
What Should I Do With My Bank Statement?
Bank statements are important for several reasons. Not only do they help you manage your spending and keep track of your finances, but they also serve as a way to catch errors or fraudulent activity with your account.
Here are the main things you should do with your bank statement:
1. Reconcile Your Account
When you reconcile your bank account, you are reviewing your bank statement to make sure all information and transactions are accurate. You are comparing your record of deposits, withdrawals, interest, and fees with the bank's record. This can help you catch any mistakes or fraudulent activity. Reconciling your account can also help you avoid overdraft fees if your bank statement reveals that you have less money in your account then you thought you had. 
If you see a mistake, report it to your bank, credit union, or financial institution right away. You usually have 60 days from your statement date to dispute any errors.
2. Review Your Spending and Saving Habits 
Reviewing your bank statement is not only a good way to check for errors, it's also an excellent way to gauge your spending for the month and keep track of your savings. Review your starting and ending balance; notice how much you are spending versus how much you are saving, and note where the majority of your money is going. 
It's also a good idea to see how much interest you're earning — if your bank or financial institution gives you interest, see how much money it's making you every month. 
3. File for Your Records
After you review your bank statement, it's a smart idea to file it in a safe place for your records. You can download them on your computer or print them and keep them in a secure place.
You might need to reference your bank statement when you file your tax return. You may also need it for applying for a loan, renting an apartment, or refinancing your home.
FAQs
When do bank statements come out?
Bank statements are posted on approximately the same day each month, depending on when your statement cycle cuts off. The statement cycle is typically 30 days (but may vary depending on how many days are in a given month), and it doesn't necessarily have to be at the beginning to the end of the month, as it's usually determined when you open your account.
Can I get a bank statement early?
Bank statements are available to review monthly at the end of the billing cycle. If you need to see your bank statement earlier, you can use an ATM to see a mini statement — a condensed version of a bank statement that usually details the last 5 transactions on the account. You might also be able to get your statement immediately if you go to your branch or call them over the phone.
How long do banks keep records of bank statements?
By law, banks are required to keep records of your bank statements for at least 5 years. Even if you've closed your account, the bank will still keep your records for at least 5 years. Depending on the bank, you may have to pay a fee to access statements that are more than a year or 2 old. That's why it's always a good idea to save your bank statements in case you need them later on.