Whenever you apply for a loan or line of credit, lenders want to know how risky a borrower you might be. To help them figure out what the chances are that you'll repay the money they lend you, they rely on credit bureaus to analyze your history of borrowing. 
Credit bureaus, also called credit reporting agencies, collect and maintain your credit information and history. They then sell this information to lenders and other businesses who, in turn, will decide if you're a reliable borrower. 
Knowing what credit bureaus are and how they work can help you better understand your credit history and overall creditworthiness.
Chime® Credit Builder Secured Visa® Credit Card
A New Way to Build Credit
No Credit Check to Apply1
No Annual Fees
Learn More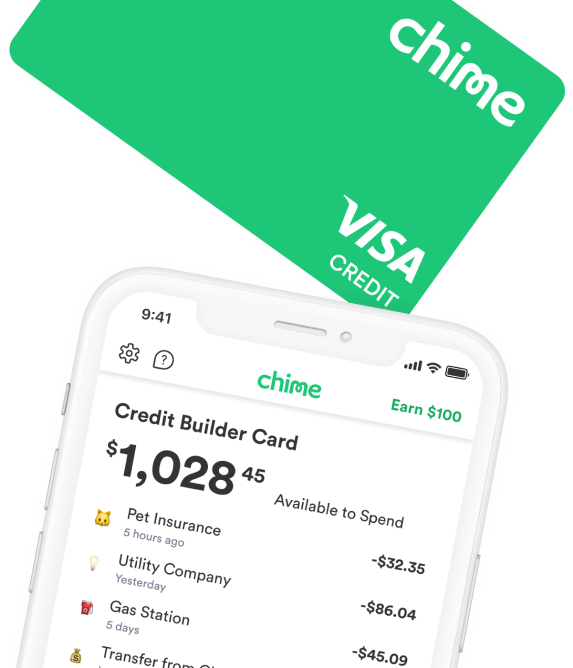 What does a credit bureau do?
Credit bureaus are important because they partner with lending institutions and credit issuers to help them determine your creditworthiness, which can determine loan decisions, lease agreements,  jobs, and other financial services.
A credit bureau's primary function is to give lenders information on a borrower's credit history so that they can make informed lending decisions. Credit bureaus can also run a public records check to see if you've had any foreclosures, tax liens, bankruptcies, and other types of collection accounts. All of this information is then put into a document known as a credit report to help lenders gain a clearer picture of your credit history.
Common misconceptions about credit bureaus
With many financial foundations and services, there tends to be a lot of misinformation out there that can hurt you financially if you don't educate yourself. Check out some of the most common misperceptions surrounding credit bureaus and credit reports.
Myth #1: Credit bureaus make lending decisions
Consumers might think that credit bureaus make lending decisions, but in fact, they have no authority over whether or not a borrower's credit is approved or denied for a loan. Credit bureaus simply collect and organize information relating to a borrower's credit score and give that information to creditors. Denying and approving a loan application is the lender's choice.
Myth #2: You have to pay to get a copy of your credit report
In 2003, the Fair and Accurate Credit Transactions Act (FACTA) updated the Fair Credit Reporting Act, allowing you to get a free copy of your credit report once every 12 months.
As a bonus, credit bureaus also have to give you a free credit report if you:
Become a victim of identity theft.

Don't currently have a job, but are looking for one.

Were denied credit and/or a benefit because of your credit report.

Are on public assistance.
Myth #3: All credit reports are the same 
All credit reports are not exactly the same. Each of your credit reports may contain different information. Here are some reasons why your credit reports might be different. 
Not all creditors report account information to all 3 bureaus, so credit bureaus can have different information.

There are many different credit scoring models used by credit bureaus, so it's not unusual to have different credit scores across each bureau.
What are the 3 major credit bureaus?
Experian, Equifax, and TransUnion are the 3 major credit bureaus in the U.S. Although there are several others, these 3 are regarded as the 3 major credit bureaus. The information these credit bureaus collect is commonly used in the following ways:
To calculate credit scores

To make lending decisions

In some pre-employment background checks

To evaluate lease applications

In setting insurance rates
In addition to using FICO scores, these 3 major credit bureaus also have their own credit score, the VantageScore. Both scores are calculated on a range from 300 to 850. However, the biggest difference lies in what information is used and how it's weighted. In general, FICO scores place more emphasis on payment history while VantageScore looks more at how much of your credit limit you're using and what types of credit you have. 
As a result, your credit score may vary between the 3 major credit bureaus — even if all of your creditors report to all 3. 
How to dispute errors and fraudulent activity with credit bureaus
Make sure to carefully review your credit reports and to contact a credit bureau directly to dispute any inaccurate information you've found in your report. Information that is inaccurate or incomplete may not only impact your credit scores, but it could be a sign of potential identity theft. 
If you have reason to believe that you're a victim of identity theft, you can reach out to any of the credit bureaus to place a fraud alert or credit freeze on your credit report. A credit freeze restricts access to your report, which makes it hard for an identity thief to open a new credit account in your name. This service is often free, and you can lift the freeze at any time. A fraud alert works in a similar way, and it stays in effect for one year. 
If you find information you believe is inaccurate, incomplete, or fraudulent on one credit report, it's definitely a good idea to review your credit report from the other bureaus as well.
FAQs
How do I contact a credit bureau?
To get in touch with a credit bureau or order your credit report, go to the individual website of the company and follow their specific directions. Some companies have separate forms for requests by postal mail.
Try contacting the respective institution(s) directly for help. The 3 major credit bureaus' contact information can be found below:
Equifax, 866-349-5191 
TransUnion, 800-680-7289 
Experian, 888-397-3742 
How many credit bureaus are there?
There are a number of credit bureaus currently operating in the U.S. In addition to the 3 major ones—Equifax, Experian, and TransUnion—there were about 400 consumer reporting companies in America, as of 2012, according to the CFPB. 
These smaller bureaus, such as Clarity Services, ChexSystems, and MicroBilt/PRBC, also provide reports that lenders can use to help make decisions.
What is a credit bureau report?
The details in your credit report are used to generate your credit scores. They typically include your personal and financial information. It also might include public records such as bankruptcies and debt collections.
Which credit bureau is most used?
How long before a collection agency reports to a credit bureau?
Collection agencies can begin reporting your debts immediately after purchasing them but there is no rule requiring them to report a collection to any of the credit bureaus — ultimately, reporting is up to the collection agency's discretion.
There is also no grace period before a collection account becomes eligible for reporting. The agency can continue to report to credit bureaus about your delinquent debt for 7 years plus 180 days from the point the account is placed in collections.
Final thoughts
While credit bureaus don't have the authority to approve or deny a borrower, their role as the credit information keepers is very significant. It's important that you understand the basics of how credit bureaus operate so that you can be a better-informed borrower. Always review your credit reports diligently and get in touch with a credit bureau right away if something seems off.