Your credit scores can have a big impact on your financial life. 
Those three-digit scores are based on what's in your credit reports. They can help you get approved for loans, lines of credit, utility services and apartment rentals,  
This guide explains what you need to know to decode your credit report. 
What is a credit report and why is it important?
A credit report is a collection of personal and financial information. These reports are available from three major credit reporting bureaus: Equifax, Experian and TransUnion.
The details in your credit report are used to generate your credit scores, including FICO scores and VantageScores. These scores tell lenders and other entities how responsible you are when it comes to borrowing money and paying your bills.
Chime® Credit Builder Card
A New Way to Build Credit
No Credit Check to Apply¹
No Annual Fee or Interest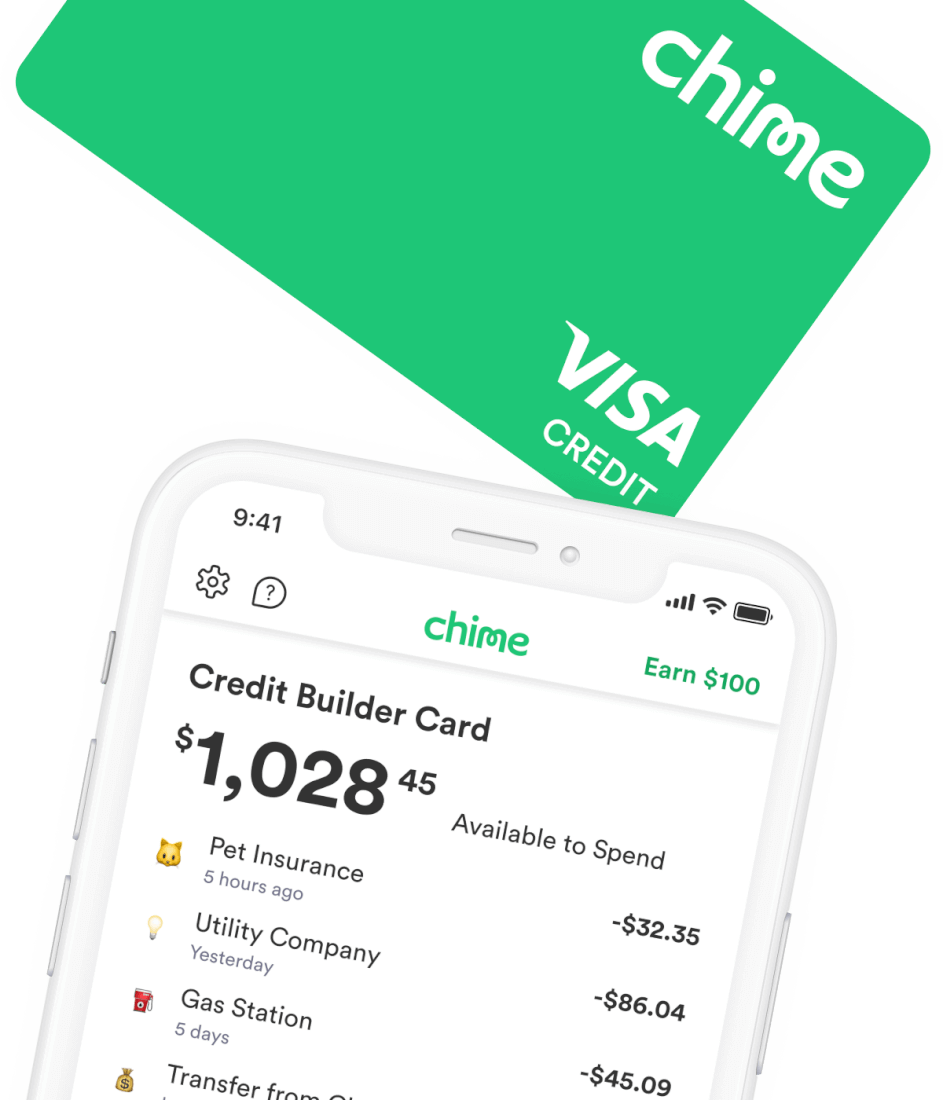 How do I get a credit report?
There are several ways to get copies of your credit report from each of the three major credit reporting bureaus:
Visit the TransUnion, Equifax and Experian websites individually and request a free copy of your credit report (limit: 1 free report annually)
Go to AnnualCreditReport.com to get a free copy of your report from all three bureaus at once (limit: 1 free report annually)
Sign up for a free credit monitoring services that offers access to your credit report
Note: Getting your credit report doesn't mean you're also getting your credit scores. If you want to see your FICO scores, you may need to pay for those separately.
Also, keep in mind that if you're using a free credit monitoring service to check your credit, you typically will only be able to access your credit report from one bureau. And it may be an abridged version of your report, rather than a full credit report.
What does a credit report look like?
Once you have a copy of your credit report, it's time to dig in. Generally, credit reports are divided into six sections:
Personal information
Employment history
Consumer statements
Account information
Public records
Inquiries
1. Personal information
This section is used to identify you and it can typically include:
Your name, including any aliases or maiden names
Your social security number
Date of birth
Current and previous address
Phone number
2. Employment history
This part of your credit report is also used to verify identity. In some cases, this section can be included with your other personal information. It tells lenders and creditors where you're working now and where you've worked in the past.
3. Consumer statements
A consumer statement is essentially a way for you to clarify any information in your credit report that you think lenders or creditors should know about. For example, if you fell behind on your credit card bill because you lost your job temporarily, you can add in a consumer statement explaining the situation. Consumer statements don't affect your credit scores but adding them to your report can give lenders perspective on past credit issues.
4. Account information
This section of your credit report includes details for your various credit accounts, including:
The number of accounts you have open
The number of closed accounts in your credit history
Payment history for each account
Amounts owed and total credit limit for each account
Current balance
When the account was opened (and closed, if applicable)
Whether any accounts are in default or collections
This section carries significant weight for credit scoring. With FICO scores, for example, 35% of your score is based on payment history while 30% is based on your credit utilization. Credit utilization is another way of stating how much of your available credit limit you're using at any given time.
5. Public records
Public records mean things like foreclosures, liens, bankruptcies and civil judgments that are part of the public record. For example, if you default on a credit card account and the credit card company sues you and wins, that can go on your public record. These things can be damaging to your credit score.
6. Inquiries
Inquiries refer to how often a hard pull of your credit is performed. A hard pull can happen if you apply for a loan or line of credit. A hard pull can also be triggered if an identity thief attempts to get credit in your name.
Credit report codes: What do they mean?
When reading your credit report you may notice letters or number codes in different parts of the report. Each credit bureau has its own system for coding, but essentially these codes are a type of shorthand to identify different pieces of information.
You can use these guides to learn more about credit report codes:
What to look for when reading a credit report
Knowing what to look for is perhaps the most important factor when reading a credit report.
Specifically, that means you should make sure:
Your personal and employment information is correct
All of your credit accounts are being reported
The information for credit accounts is accurate
Approximately 1 in 5 Americans has at least one error on their credit report. Errors can be bad news for your credit scores if the information being reported is causing you to lose points.
Fortunately, there are things you can do to correct credit reporting errors. If you spot an error or inaccuracy, you can reach out to the credit bureau to initiate a dispute. Here's where to do this:
The credit bureau then has 30 days to investigate your claim to determine if an error exists. If so, then the credit bureau is legally obligated to update your credit report. And if no error exists, the credit bureau has to explain why in writing.
FAQs
How often is a credit report updated?
Credit reports can be updated daily or weekly but typically, information is updated on a monthly basis.
Who can see my credit report?
Lenders, creditors and entities with a "permissible purpose", such as a prospective employer or insurance company, can access your credit reports.
Are all inquiries hard inquiries?
Can I get my credit report for free if I've been denied credit?
Yes. If you're denied credit for any reason, you can request a free copy of your credit report from the credit bureau that furnished your information to the creditor.
Do spouses share a credit report?
No. Married couples each have individual credit reports. But jointly owned credit accounts can show up on both your credit histories.
How long does information stay on my credit report?
Positive credit history can stay on your report forever. Negative information, such as late payments, can linger for up to seven years. Some bankruptcy filings can stay on your credit up to 10 years.
Do bank accounts show up on my credit report?
Does saving money help my credit score?
The answer: Not directly. That's because bank accounts don't appear on your credit report. But if you're planning to borrow money for a car loan, mortgage or some other purpose, having a healthy savings account can give lenders reassurance about your ability to pay.
Will rent payments show up on my credit report?
Only if your landlord reports those payments to the credit bureaus.
Can I freeze my credit report?
Are you ready to read your credit report?
Now that you are armed with information about how to get a credit report, how to read your credit report, and what to look for on the report, it's time to work on improving your credit scores.
While this may take some time, in the long-run your overall financial picture may improve as well. And, that will make it all worth it!