Chime is a financial technology company, not a bank. Banking services and debit card provided by The Bancorp Bank, N.A. or Stride Bank, N.A.; Members FDIC.
Understanding unemployment: your guide to getting benefits
If filing for unemployment has you feeling confused, you're not alone. We've put together a guide to help you learn how to file for unemployment, as well as understand changes you might see in the wake of COVID-19 (Coronavirus). Things are changing fast, and we're doing our best to stay up to date.
This guide is for informational purposes only. Chime does not provide financial, legal, or tax advice. You should check with your legal, financial, or tax advisor for advice specific to your situation. Your state or local unemployment agency is responsible for making all determinations on your eligibility for unemployment benefits. Please contact your state or local unemployment agency if you have questions.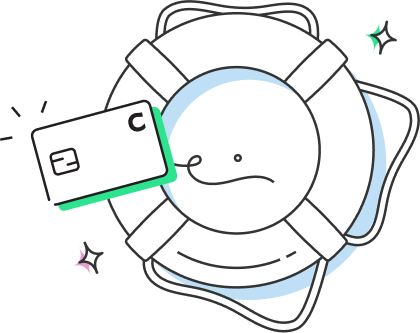 What is unemployment?
Unemployment Insurance (or unemployment) is a program that provides money to eligible workers who have lost their jobs. Each state sets the guidelines and is responsible for running its own program.
Who is eligible?
Usually, unemployment benefits are available to people who have lost their jobs by no fault of their own. But now, more people than ever are eligible for unemployment benefits with the C.A.R.E.S. Act (Coronavirus Aid, Relief, and Economic Security Act) if you or your job has been affected by the coronavirus.
It's up to each state to adopt these new coverages, but the C.A.R.E.S. Act helps many more people than are normally eligible for unemployment benefits, such as:
Part-time workers

Self-employed and gig workers 

Workers who are quarantined but expect to return to work after quarantine ends

An employee who leaves work due to risk of infection or to care for a family member 
Each state's unemployment policies are changing frequently in response to COVID-19. You'll want to check in with your state's unemployment department for updates.  
How much can you get?
How much you can receive in unemployment benefits depends on your state and your income. Find your state on the interactive menu below to see the maximum amount you may be eligible for. If you're approved for less than the weekly max, you may qualify for additional benefits if you support a dependent.
Benefits stated below do not include any additional benefits that you may be eligible for under the C.A.R.E.S. Act.
--
Minimum Weekly Benefit
--
Maximum Weekly Benefit
How to file for unemployment
Each state handles its own unemployment insurance program. Find your state in the Department Of Labor's website to get started. 
Pro-tip: Before you file, make sure you have at least the following handy: 
Your Social Security number

Your driver's license or state ID card number (if you have one)

Your mailing address

Your phone number

Your previous employment information (like how much you made and your previous employer's contact number)
Benefits of receiving unemployment through direct deposit
Once you've successfully filed for unemployment, you might want to set up your payments through direct deposit, where possible. It's usually the quickest way to get your money. 
Timing
Many states offer unemployment benefits to be paid out through a prepaid card. Using a prepaid card could mean you're stuck waiting for it to arrive in the mail. It could even get lost in transit all together.
Avoid potential fees
There may be fees these unemployment prepaid cards charge: 
Common fees include: out of network ATM fees, card replacement fees, expedited shipment fees, and customer service inquiry fees. 

Some states have additional restrictions around bill payments / transfers between accounts
Direct deposit Unemployment with Chime
Direct deposit unemployment into a Chime Checking Account and you'll receive:
No hidden fees¹ 
No overdraft, minimum balance, monthly fees, or foreign transaction fees. Use your card at 38,000+ fee-free MoneyPass® and Visa Plus Alliance ATMs. 
Grow your savings automatically²
With Round Ups, you save the change on every purchase. And Save When I Get Paid helps you automatically save a percentage of every paycheck.
Fee-free overdraft³
We'll spot you on debit card purchases with no overdraft fees when you use SpotMe. Eligibility requirements apply.
FAQ
We know this can be a confusing process, and we're here to help. If you have additional questions about unemployment, see our list of FAQ's below.