Imagine going to a new bank and waiting in line to open an account. You chat with the friendly bank teller, giving him the information he needs to open an account, along with your ID.
Maybe you've had a few overdraft charges in your past, but who hasn't? Besides, your act is together now, and when you need a late-night pizza, you know you have the money in the bank for it. After a few minutes, his face turns grim. "I'm sorry," he says. "At this time, we can't offer you a bank account with us."
What gives? If you haven't experienced this embarrassing event yourself, count yourself lucky. It happens every day, and it might just happen to you someday too. It may have to do with one consumer reporting agency: ChexSystems.
Read on to learn more about ChexSystems and what you can do if you want to open a bank account with no ChexSystems. 
---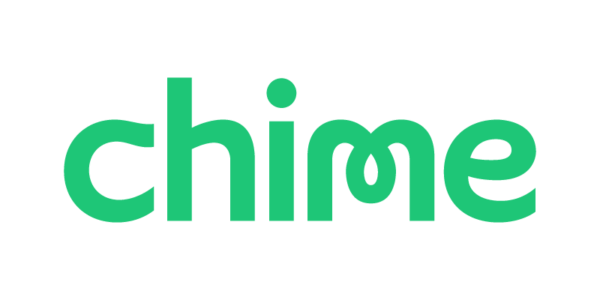 Meet your new banking app
No credit check. No ChexSystems. No monthly fees.
Free to sign up and takes less than 2-minutes!
---
What is a ChexSystems report?
ChexSystems is a consumer reporting agency (CRA), and it operates like the credit agencies Equifax, Experian, and TransUnion. Except, in this case, ChexSystems collects data about how you've used your past bank accounts, rather than how you've paid off your debts. Another key difference between ChexSystems and the debt-related CRAs is that ChexSystems generally only lists negative information on your report. So, even if you've only had one overdraft charge, it's possible that it's the only thing listed on your ChexSystems report (even if you are an otherwise perfect banking customer.)
There are a few other agencies that do the same job as ChexSystems, but according to the National Consumer Law Center, ChexSystems is one of the most widely-used CRAs. In fact, over 80% of financial institutions use CRAs like ChexSystems and its rival, Early Warning Services, to determine whether to grant someone a bank account. Information on your ChexSystems report stays there for a full five years. This means that your mistakes from yesteryear can still impact you today.
Why ChexSystems is Unfair
The reason banks use CRAs like ChexSystems is to make sure you're not going to open a fraudulent account or rack up a bunch of unpaid bank fees. It makes sense, right?
Who is affected by ChexSystems?
In reality, however, using ChexSystems is an unfair business practice that can harm consumers like you, according to the National Consumer Law Center. Currently, 17 million Americans — about five percent of the entire U.S. population — don't have a bank account. And, out of those in this group who have had bank accounts in the past, about 15.5% of them can't get a bank account now, likely due to a negative CRA report.
It is not just the financially challenged 
Lest you think this is a problem just for poverty-stricken people, think again. On average, about 25% of banks will automatically deny you right off the bat if you have any negative information on your account at all, even if you're a millionaire. A further 50% of banks will need to call in a branch manager to make a decision on your case (how embarrassing).
Couple this with the fact that many big banks have unfair or unclear overdraft policies, making it even harder to avoid negative marks on your ChexSystems report.
What are my rights for dealing with my ChexSystems report?
Luckily, ChexSystems is governed by the Fair Credit Reporting Act just like TransUnion and the other CRAs. This means that when it comes to how your information is reported and used, you do have rights.
Review your ChexSystems report
You can get a free copy of your ChexSystems report once per year, just like with your credit report. It's a good idea to check your report periodically to make sure there's no fraud or errors listed on it, especially if you plan to open a new account.
If you do apply for a bank account and are denied based on what the bank saw in your ChexSystems report, you can also get another copy for free to make sure it's accurate. 
Disputing your ChexSystems report
Sadly, even if you've paid all of your bank charges, negative information still stays on your report – if it was actually your fault. Yet, if you spot an error, you can resolve it by contacting your bank and ChexSystems to file a dispute. The bank and ChexSystems have to investigate your dispute, but — surprise — it doesn't always go in your favor, even if you're in the right. If you think both of them made a mistake and they're not clearing it up to your satisfaction, you can also file a report with the Consumer Financial Protection Bureau and the Federal Trade Commission.
 What if I'm still denied a bank account based on my ChexSystems report?
If you've checked your report and it accurately reports negative information, we hate to be the bearer of bad news. Many banks won't offer you a bank account. So, what are you to do? If you need a bank account (and most adults living and working in this country do) then you have to find an alternative solution. One option is to find a bank that will let you open an account despite your ChexSystems rating. Some banks have what are called "second chance bank accounts" for this purpose. Unfortunately, these types of accounts often carry strict regulations and additional fees, which may be onerous for a person struggling with their finances. Another option is to find a bank or bank account that does not rely on ChexSystems to make approval decisions. 
Are there banks that don't use ChexSystems?
There are many bank accounts — like Chime — that don't use the ChexSystems reports. These accounts may be found at local credit unions or smaller banks. But, the more popular options are online bank accounts. Chime is an example of this modern way to manage your money. 
Online bank accounts
Online bank accounts are those which operate without the limitations of brick and mortar buildings. All transactions and interactions are conducted through a desktop platform, website, or mobile app. Online bank accounts offer flexibility and freedom. You can typically access your checking or savings account at any time and from anywhere. This allows you to monitor your baking transactions and account balance, make deposits, transfer funds, and pay bills from the comfort of your home or while you are on the go.  
Chime online banking
Chime offers online bank accounts even for those individuals with negative ChexSystems reports. Why? Because Chime is one of the accounts and banks that don't use ChexSystems. Chime does not require any minimum opening deposit, or a minimum daily balance. Chime checking accounts also charge no monthly maintenance fees, no foreign transaction fees, and no ATM fees for in-network use. If you open a bank account through Chime, you won't even be charged overdraft fees, which may have led to the negative ChexSystems information in the first place.
Don't let ChexSystems stop you from improving your financial health 
Having a negative ChexSystems report is certainly an inconvenience, but it's not the end of the world. Consider making the switch to Chime!
---
This page is for informational purposes only. Chime does not provide financial, legal, or accounting advice. This material has been prepared for informational purposes only, and is not intended to provide, and should not be relied on for financial, legal or accounting advice. You should consult your own financial, legal and accounting advisors before engaging in any transaction.