Having a bank account is a necessity in life. But, if you have bad credit, it may be difficult to open a new bank account. Some traditional banks might turn you down for a checking account if you have bad credit due to unpaid overdraft fees, missed or late payments, and account closures. 
But this shouldn't discourage you. You can still open a bank account with bad credit. Whether you're worried about your approval odds or you've been denied by your local bank, there are second chance banking opportunities for people with bad credit or poor banking history.
The first step to improving your banking opportunities is to understand what banks look for when they evaluate your credit and bank history.
Better banking for everyone
Fee-free overdraft up to $2001
No hidden fees2
Get paid up to 2 days early with direct deposit3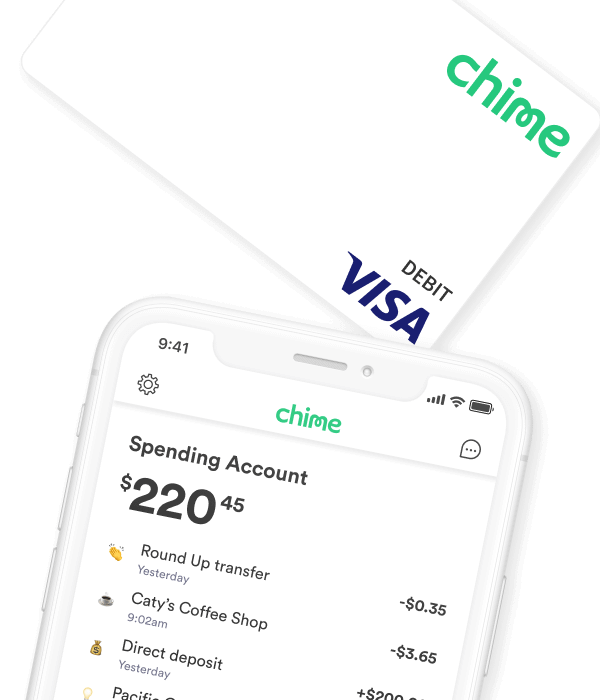 How do banks determine 'bad' credit?
Just like credit card companies, banks look at the credit history of potential customers before granting them access to financial products and services, which include checking and savings accounts.
📊 Banks will check your credit score with a hard inquiry when you apply for an account
There are several ways banks review your credit history, including running a credit check through one of the three major credit bureaus: Experian, Equifax, or TransUnion. Generally, banks use a hard credit check to determine your credit score, which is a number used to identify how much of a risk you are to banks and other financial institutions. Credit scores are based on factors like your repayment history for loans and credit cards, credit age, credit utilization, and whether you have historically made payments on time.
📄 Banks may use a ChexSystems Report to look at your banking history
Banks also work with other agencies to dig deeper into your banking behavior. One of the agencies they may turn to for this is ChexSystems, which uses your social security number to look up your financial history. ChexSystems can see any of your bad checks, overdrafts, and account freezes that may have negatively affected your finances. The company then reports this information to banks. In addition, banks check for unpaid negative balances, excessive withdrawals, and check fraud. If any of these things are present, the bank may reject your application for an account.
If this happens, you have a few options. First, you can try to fix the issues. A second option is to ask the bank to reconsider your account application. Lastly, you can try to find a bank that won't check your past banking history.
What are second chance bank accounts?
It can be challenging to rebuild your finances when you have bad credit or poor banking history. Second chance banks offer accounts that can help you rebuild your banking history.
Second chance checking accounts work like regular bank accounts but with fewer services and certain limitations. They usually have monthly fees that can't be waived, and they often carry more requirements than standard checking accounts, such as setting up regular direct deposits and requiring higher minimum balances. They typically won't allow you to write checks or enroll in an overdraft program. It's also important to note that these checking accounts can help improve banking history, but they don't rebuild credit. For that, consider a secured credit card.
Banks that offer second chance banking
Many major U.S. banks allow individuals to open second chance bank accounts if they have a negative banking history. That said, many of them have a number of bank fees that are important to understand and evaluate when considering your options. Depending on the second chance bank, checking account fees, mobile banking apps, and ATM networks will differ. It's worth weighing all your options before choosing the right second chance checking account for you. The best second chance accounts come with:
Low or no monthly fees

No minimum balance requirements

Services such as debit card access, online bill pay and unlimited check writing privileges

Few limits, such as daily or monthly maximum transaction amounts
Below is a summary of the fees, requirements, and features of some of the top national banks that offer second chance banking, so you can get a better idea of how these accounts can differ. 
Wells Fargo Opportunity Checking Account 
$25 minimum deposit to open account

$5 monthly service fee 

Mobile banking

Debit card
Radius Bank Essential Checking
$9 monthly service fee

Online banking

Debit card ($500 daily limit on purchases and ATM withdrawals)

Ability to upgrade account after 12 months of responsible banking
Green Dot Bank GoBank Account 
$8.95 monthly fee unless you make monthly direct deposits totaling $500

$3 fee for out of network ATM withdrawals

Debit card

Mobile banking
Chime Second Chance Bank Account
No minimum balances

No monthly maintenance fees

Access to more than 32,000 fee-free ATMs

No overdraft fees

No foreign transaction fees

No ChexSystems review or credit check
Checking accounts for bad credit
Now that you are familiar with second chance banking, it's important you know what to look for when attempting to open a bank account with poor credit. Consider the following:
Look for banks that don't conduct credit checks
Not all banks run a credit check or even need a deposit to open an account. In fact, there are excellent options for traditional and online banks that do not rely on consumer reporting agencies, like ChexSystems. Chime, for example, does not do credit checks or use ChexSystems as part of their decision-making process for opening new online bank accounts.
Open an online bank account with no deposit
Most traditional banks require an opening deposit before you can acquire a new checking account. These deposits can range from $25 up to $2,500. But even a modest deposit amount can be a burden for some people. Fortunately, there are options for those who cannot afford a deposit or for those who would just rather not be forced to pay what amounts to a fee to open a bank account. The good news is that you can open an online bank account with no deposit. Chime offers online banking with no deposit required.
Choose a bank with no fees
You won't have to worry about fees piling up and worsening your credit score if you choose a second chance bank with little to no fees. Chime accounts have no monthly fees, no minimum balances, and no overdraft or foreign transaction fees. And you can even get your paycheck up to 2 days early.
How to fix your past banking mistakes
If you're rejected for a new bank account, it may be worthwhile to try to fix your past banking mistakes. This, in turn, will help you repair your financial history.
Step 1: Review your ChexSystems Report
To start, you can order your ChexSystems report. ChexSystems is a consumer reporting agency (CRA) that collects data about how you've used your past bank accounts. This Your ChexSystems report will be particularly helpful if your ideal bank uses this CRA to evaluate account applications. But, even if the bank in question doesn't use ChexSystems, this report can help you repair your credit history as you'll be able to see the issues that you need to correct.
For example, if you have account negative balances, like a loan that hasn't been paid in full or a former overdrafted bank account, you can call the banks listed to find out if you can still pay them back. If they will allow you to do this, you can then ask if they will remove their negative reports.
If you can't get your past mistakes corrected and removed from your ChexSystems report, keep track of the dates when the bad banking occurred. Most negative balances drop off reports after five years. So, if you are close to the five-year mark, the issues may resolve themselves.
Something else to be aware of: just like a credit report, a banking history report can have errors. So, make sure you look at your report completely to ensure it is correct. If not, contact ChexSystems and start a dispute over the mistakes on your report.
Step 2: Pay off lingering debts
Having missed or late payments can drastically affect your credit score. That's why it's so important that you pay your bills on time and in full each month, and try to keep your balances low. You should also pay attention to your credit utilization, or how much you charge on your credit card. It's typically recommended that you keep balances below 30 percent of your credit limit; sticking to this 30 percent credit utilization figure can really help your credit score. 
There are multiple tactics to help you methodically pay off money you owe. The two most popular debt repayment strategies are the avalanche debt repayment method and the snowball debt repayment method. Both of these methods work best when you utilize an automatic savings account to ensure you don't spend the money you need to pay off your debt.
With a Chime account, you can automatically deposit money into your savings. Simply set your savings goal, schedule a recurring transfer, and your account does the rest. It's a hassle-free way to add to your savings and help you make a dent in your debt.
Step 3: Build your credit 
With second chance banking, opening a bank account with bad credit is possible, but the best way to ensure sustainable financial health is to build your credit. There are several steps you can take to rebuild your credit score. The important thing to remember is building good credit takes time, but if you put in the work, you'll gradually start to see improvements in your credit score.
One great way to build your credit is with Chime's Credit Builder Credit Card. Chime's Credit Builder is a no fee, 0% APR secured credit card that helps you build your credit. Each month, Chime reports payments to the major credit bureaus so everyday purchases like gas, groceries, bills, and subscriptions can all count towards your credit score. There are no fees, no credit check, and no minimum security deposit required to apply.