You're standing in line at the store checkout. It's your turn to pay. You whip out your digital wallet to pay for your groceries. But you hear that loud, cringe-inducing beep that lets you — and everyone behind you — know that your debit card has been declined.
No matter what words come to mind, the feeling is universal: a deep, sinking feeling at the bottom of your stomach.
At Chime, we never want you to have that feeling again. When you enroll and qualify for SpotMe®, we spot you up to $200¹ in debit card purchases and cash withdrawals to avoid those surprises. And to help keep SpotMe fee-free, Chime members can give an optional tip to pay it forward.
We asked our Chime community to share their favorite stories of how SpotMe had their back when their bank balance was low. They also shared their feel-good experience of tipping to keep this handy feature free for fellow members: 
Spotting Chime members to feed their pets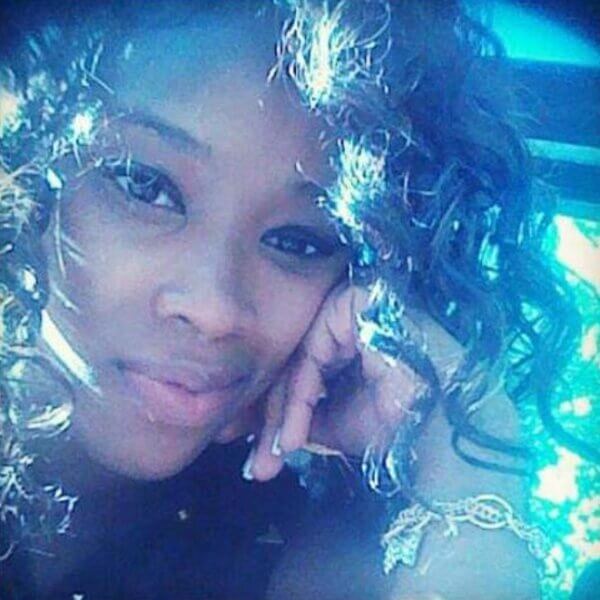 Name: Crystal
Chime member since: 2019
Favorite Chime features: Early Direct Deposit, mobile check deposit, SpotMe
*Real Member. Sponsored Content.
Using SpotMe to cover gaps in cash flow
For Crystal, who has been a massive fan of Chime for years, SpotMe helps her get through the month or until her next paycheck, whichever comes first.
Find out how one Chime member used SpotMe to grow her family by four paws.
"Even though it seems like we're all living paycheck to paycheck, you can still allow your money to work for you — and not against you — if you're spending it the right way," she says. And whenever Crystal taps into SpotMe to cover a cash shortfall, Chime draws from her next direct deposit to pay it back. 
Nourishing a snake in need
Crystal purchased a handful of frozen mice to feed her pet snake Echo. She set out the mice to thaw, hoping that Echo would enjoy a delicious dinner of little rodents.
Sadly, Echo was in a nitpicky mood and refused to eat the newly thawed snake delicacies. "At the last minute, I had to overdraft to buy a live mouse and feed it to him," says Crystal. "He was very satisfied."
Giving back to the Chime community
While tipping is always optional, Crystal often pays it forward by deciding to tip. After all, tipping helps keep SpotMe fee-free. Chime members can choose different percentages based on the amount one was "spotted."

"Especially for me, I use my SpotMe out of necessity," she says. "So to be able to have that there, the convenience…why not give back and tip? Because you're going to get it back regardless. That's how I look at it… To show your appreciation, I definitely recommend tipping."

Chime shoutout: Crystal loves Chime's direct deposit feature, which she's used throughout her many jobs. "Everything is changing, and it seems to be getting better," says Crystal. "The convenience of it is so awesome for people like me who don't drive. It's just so easy to be able to do things from the comfort of my phone and check my account and stuff like that." 
"The reason why I choose Chime is because I always know where my money is going. When I have to wait until [I get] paid, Chime spots me, is there to help me, gives me the option to tip or not, and does not force me. Chime has saved me hundreds. I will always love Chime and always refer people to Chime." –LaNeisha
Helping Chime members stick to their budget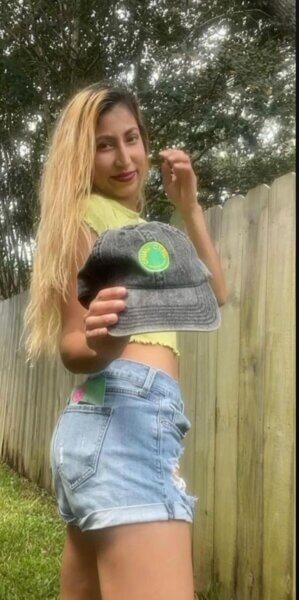 Name: Jessica
Chime member since: 2020
Favorite Chime features: SpotMe, direct deposit
*Real Member. Sponsored Content.
Building savings with SpotMe
Before Jessica switched to Chime, her bank came with a bunch of overdraft fees – and she was constantly getting slammed with them. It was hard for her to open a bank account because her financial profile was less than perfect. With Chime, she could avoid several types of fees and put most of her money into savings.

"I do like how there's not… any limits to how you transfer your savings to your checking because [some] banks only give you six transfers. And then, after that, you're pretty much cut off. So that's pretty cool. And the no hidden fees part is pretty… awesome, because, like I said, [I] couldn't have a bank account without all those hidden fees adding up."
Jessica gets paid weekly at her job as an assistant manager of a gas station. To stay clear of overdraft territory, she uses SpotMe for unplanned expenses and puts most of the money she earns at work into her savings, so her paycheck is "out of sight, out of mind," according to her.
Paying it forward
Because SpotMe has long been a huge money helper to Jessica, she gives optional tips every time she gets her deposits on payday, which drops weekly. "I literally use it every payday," she says. "It just saved my life. It really did." 
Chime shoutout: Among the many things Jessica loves about Chime, she also appreciates how there aren't any fees or limits to how many times you can transfer money between your checking and savings accounts. 
She also feels comforted that her money is protected. (FYI: funds in your Chime accounts are FDIC-insured through our bank partners up to $250,000.³) "I feel like my money is secure with Chime," she says. 
"I love Chime, my daughter Chimes, most of my friends Chime. My deposits are always two days early², and sometimes even earlier. I also love SpotMe. I don't mind leaving a tip because SpotMe helps me and others on Chime!" –$Marcia-Williams63
SpotMe is there for you
The more you know about Chime's features, the more it can help you stay on top of your money game and help others. SpotMe can come to the rescue when you're in a financial pinch. Plus, you can help fellow members by optionally tipping. That way, you can rest easy and help others at the same time. What's not to love?

Join millions of Chime members who enjoy peace of mind with fee-free overdraft.