Family means everything to Chime member Kristen. She and her partner Cassie are on the path to becoming foster parents, they've taken in two of Kristen's nieces, and they've rescued four adorable pit bulls to date.
Kristen's dedication to her family stems from her mother's love. Kristen's past included a struggle with addiction, but her mother never gave up on her — and was there to bail her out every time.
Maybe that's why Kristen and Cassie are so motivated to have a child of their own now. They've been shown so much love by the people in their lives, and now they'd like to pay it forward.
But as Kristen shared, getting pregnant is hard work. And as a lesbian couple, Kristen and Cassie are up against even more challenges and expenses.
Saving Up for a Miracle
Kristen and Cassie have worked hard to save the money they need to add a new member to their family, but having a child as a gay couple comes with a hefty price tag.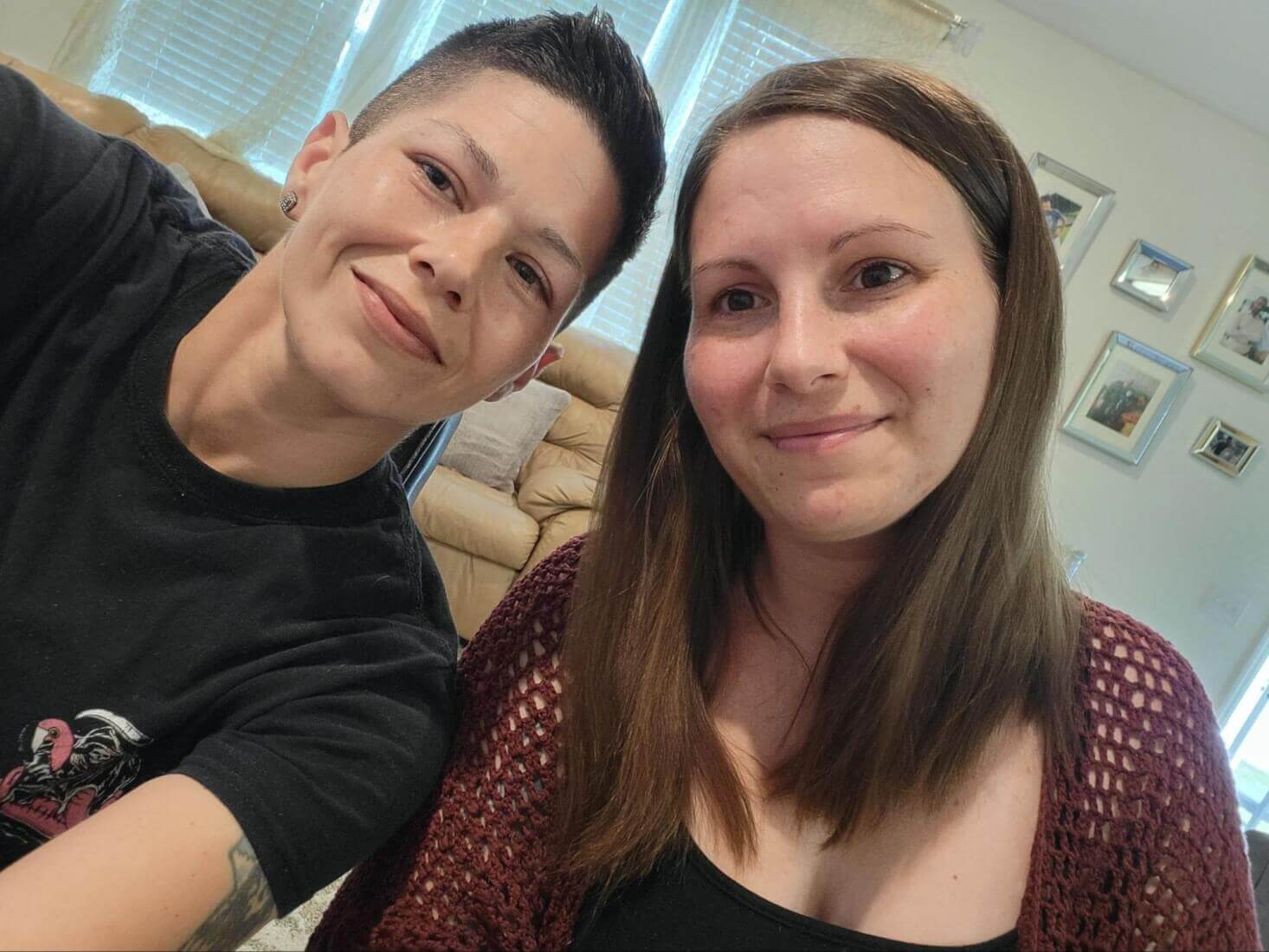 They've tried home insemination five times (about $5,000 overall) through Cryos International in Orange County, Florida. Each attempt has been costly, but Kristen hasn't gotten pregnant yet.
"Each time, it's been such a heartbreak," she shared.
But Kristen remains optimistic. She and her partner are now saving to do IUI (intrauterine insemination) and hope that leads to success. "I know I'll probably fall to the ground [when it happens]," she said. "I'll be so ecstatic that I will probably pass out."
Saving up for each try has been challenging, but for Kristen, it's worth every literal penny. "To be honest with you, I would save every penny," she explained. "I would save my jars of change. Even if I had an extra $5 from work because I'm a server … I would just put money away, every little chance I got."
Family on Four Legs
While Kristen still hopes for the experience of having her own child, she has taken steps toward building her family in other ways over the years. For instance, she and Cassie have adopted four adorable rescue dogs that Kristen calls her "big babies": McKenzie, Maddix, Malikhi, and, most recently, Xia.
"My animals have been my saving grace," Kristen shared. She was ecstatic to share some photos of her pups: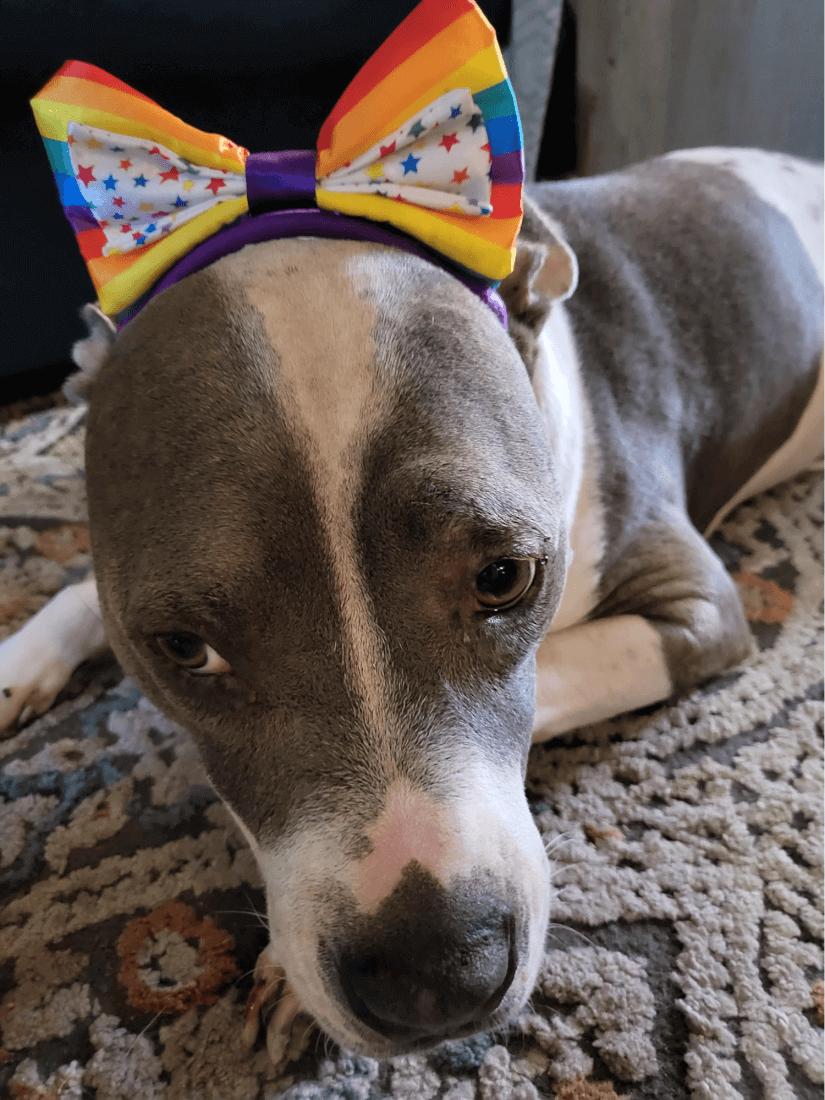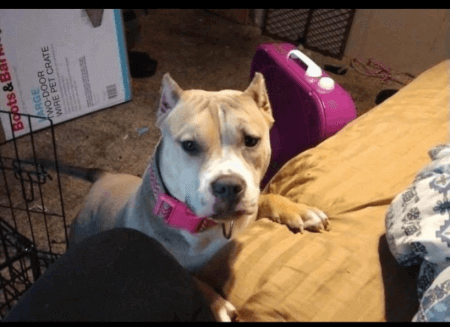 Kristen is an advocate for rescuing dogs and used to volunteer at The Pittie Project in New Jersey (she has a soft spot for bully breeds). Now that she's down in Florida, she volunteers at various Humane Societies. 
SpotMe Coming in Clutch
Earlier this year, when Kristen met Xia, she just knew that Xia would be the perfect addition to her family. The only problem? Kristen didn't have the funds available to adopt Xia until her next paycheck.
Instead, Kristen was able to use SpotMe to adopt her newest fur baby: "I didn't have money until the next pay period, so with Chime, they gave me the $200 max [SpotMe] limit. I was able to use that money to get her because she was $200 exactly, so it wound up working out perfectly. They were going to give the dog to somebody else … so it worked out because I couldn't wait till next payday. So it came in clutch, like perfect timing."
Kristen calls herself an "OG Chime user" because she's had her account since nearly the beginning. "I think Chime is awesome. I really do," she said. "They've always had my back, even with the no-fee overdraft¹ — that's amazing in itself."
What It Means to Be Family
Talking with Kristen, you'd never know that she had once struggled with something so difficult. Today, she owns a home and a Mustang convertible, and she is one of the most positive, compassionate people you'll meet. She radiates love and kindness; you can't talk to her without smiling.
Kristen owes so much of her success to her mother and her grandmother. Back when Kristen struggled with addiction, they sacrificed their own home to bail Kristen out of jail.
And now Kristen is in a place financially where she can help her mom, who is sick, with her bills — a small token of her gratitude.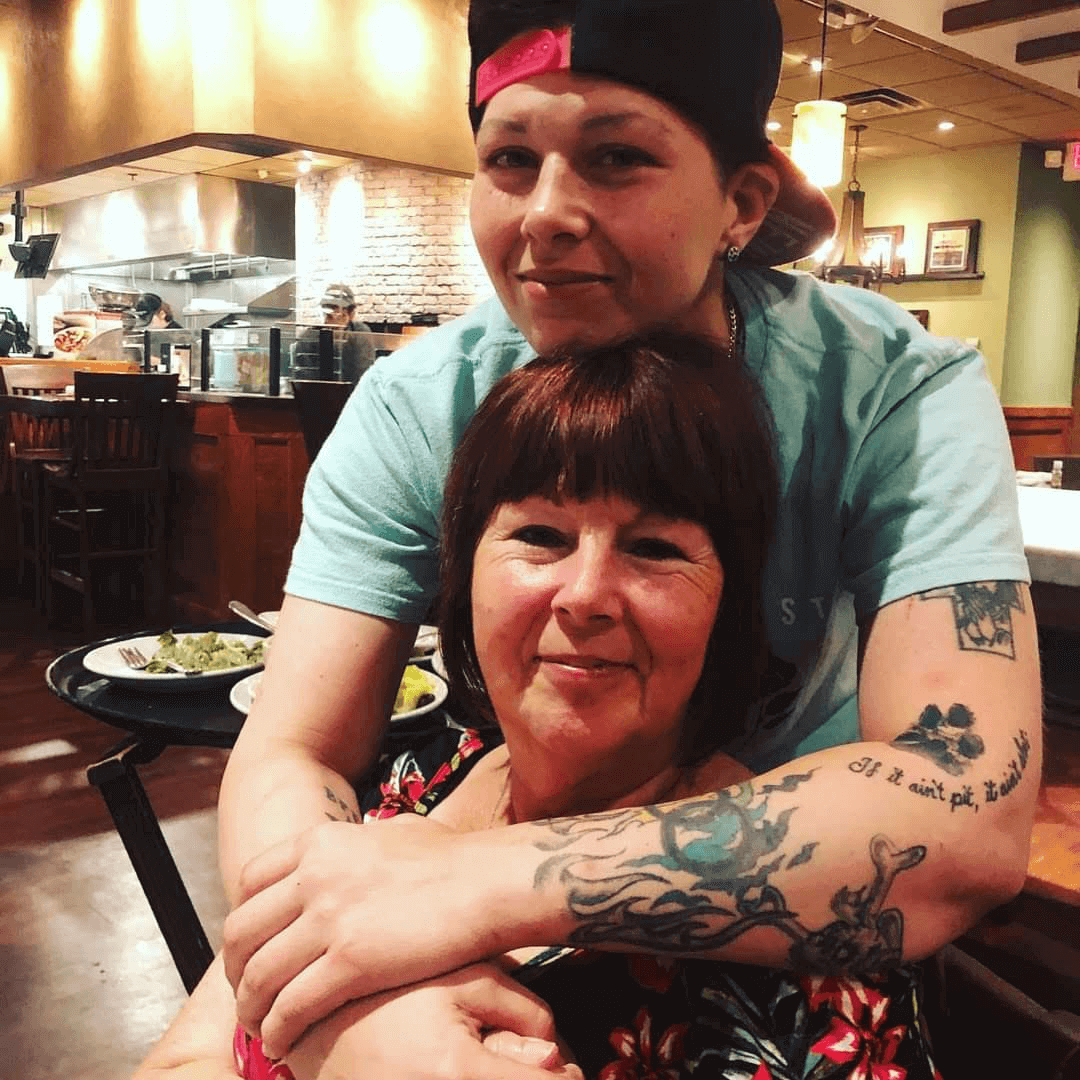 But Kristen looks out for more than just her mother. She has also gained custody of her five-year-old niece, Alisa, whom she raises with Cassie. With her mother and grandmother, Kristen and her partner also help take care of her 14-year-old niece, Andi.
Kristen continues to look for ways to open her heart and home to those in need. While she and Cassie are still trying to have their own child, they're also applying to be foster parents.
The Journey Isn't Over
Kristen and Cassie continue to focus on becoming mothers, both to their own biological child and as foster parents. But in many ways, they already are wonderful mothers — to their nieces and their rescue pups.
For Kristen, Chime has been one of many helpful resources in rebuilding her life and will continue to help as she takes these next financial steps to grow her family through IUI.
Learn more about how Chime features like SpotMe can help you as you work toward your own financial goals. And be on the lookout for another upcoming Member Story about Kristen's journey to sobriety and financial stability.
Real Members. Sponsored Content.