Chime is a financial technology company, not a bank. Banking services and debit card provided by The Bancorp Bank, N.A. or Stride Bank, N.A.; Members FDIC.
High-Yield Chime Savings Account
Grow your money faster

 Get 2.00% APY1 on all your cash

 Boost your earnings with Automatic Savings features

 No monthly fees2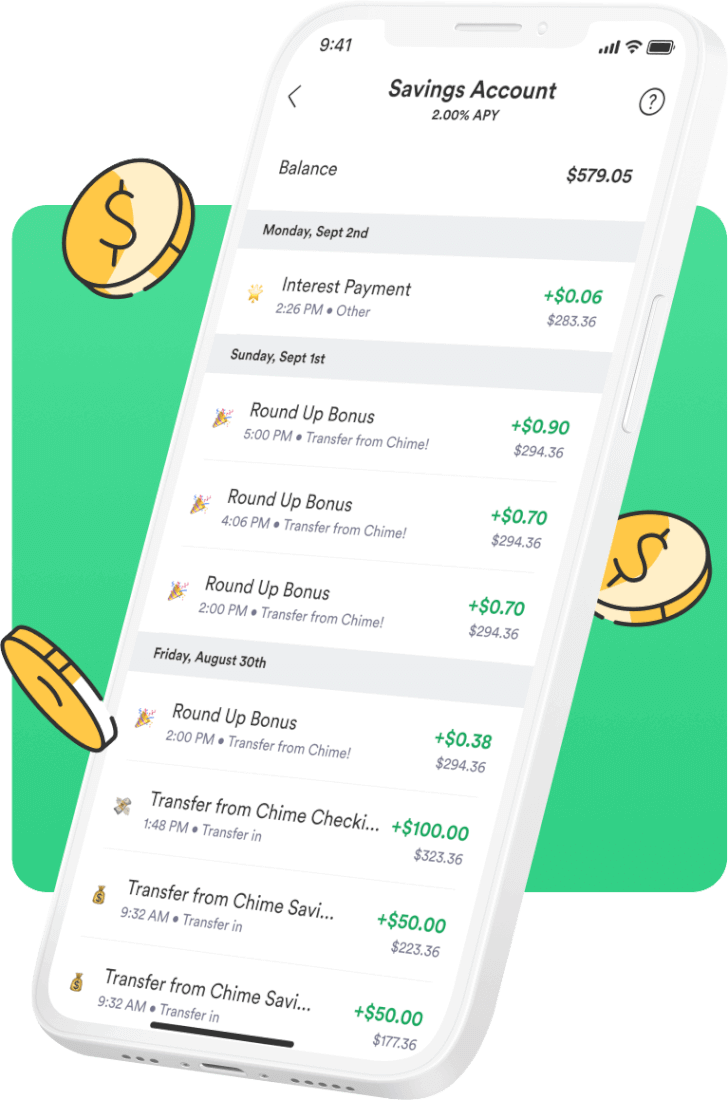 Earn more on every dollar
We offer 2.00% APY¹ on your Savings Account. That's 11x³ the national average! Learn how we got this rate.
Earn money by saving money
Chime offers 2.00% Annual Percentage Yield (APY) on your high-yield savings account. That's 4.7x the national average!3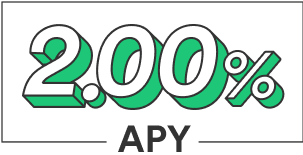 Kiss bank fees goodbye
The Chime Savings Account has no monthly fees,2 no maximums on interest earned, and no minimum balance requirement.
Grow your savings automatically
Put your savings on autopilot: Round Ups let you save change on every purchase. Save When I Get Paid helps you automatically save a percentage of each paycheck.4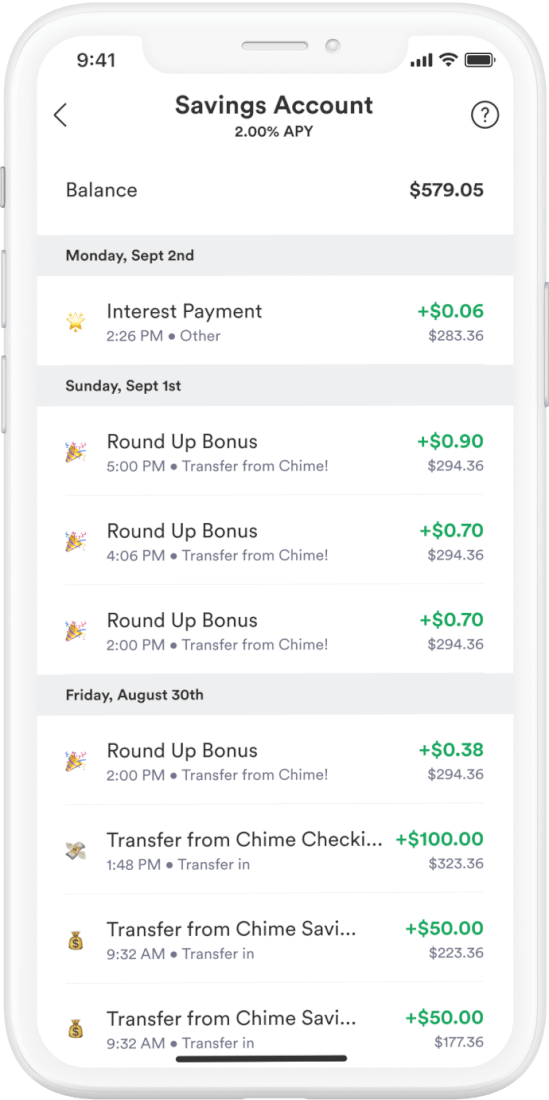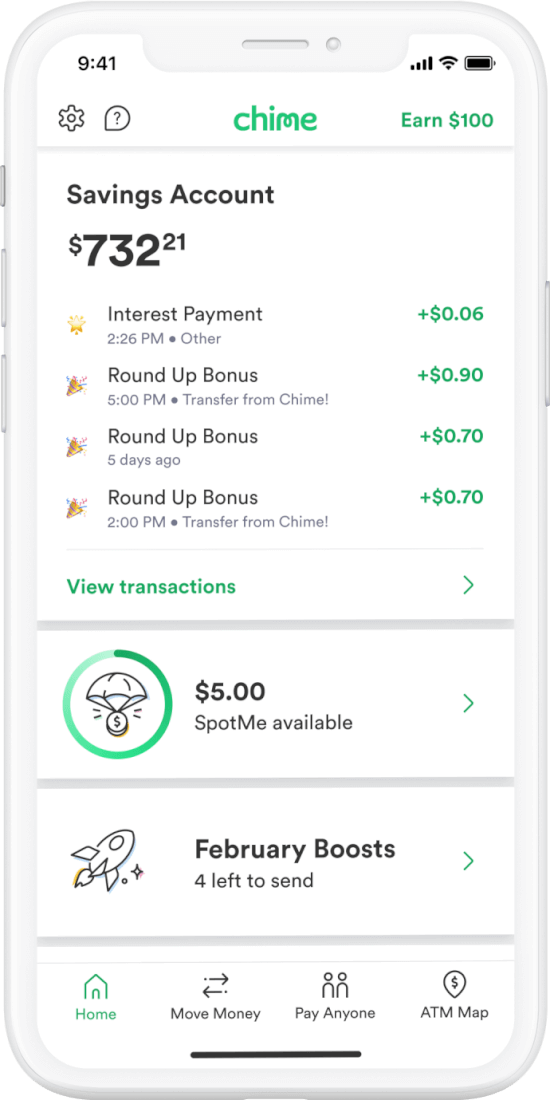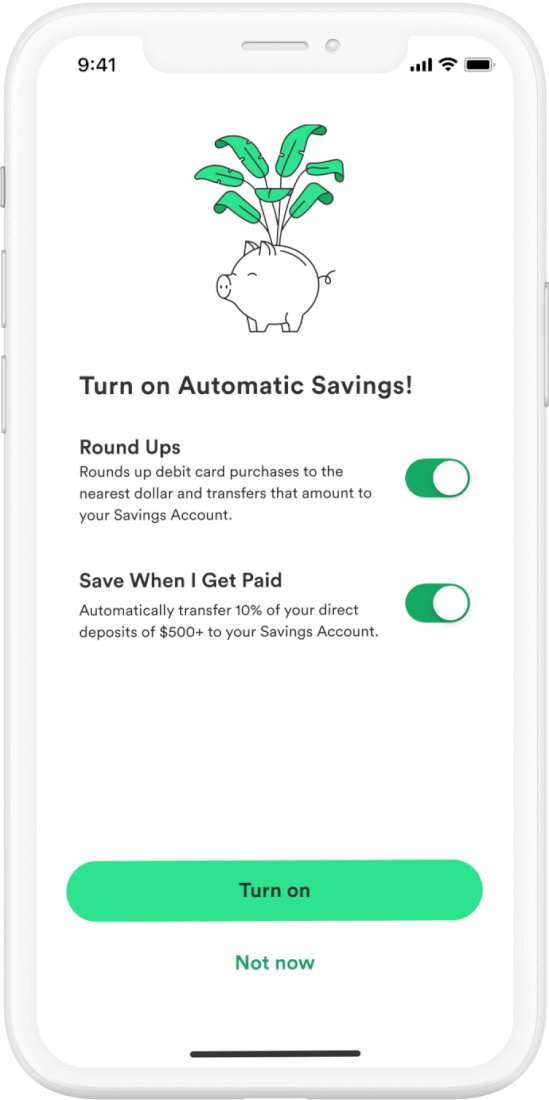 Member testimonials
Chime has liberated me from living check to check by including a savings account… I'll never go back to any other financial institutions, thanks Chime!
[Chime has] helped me start up a savings on a low budget for the first time in years! I love watching my savings grow, it feels so magical to finally be able to do that after struggling for so long!
Chime has saved me so many times I've lost count! But what has saved me the most is the savings account... I have become so much more fiscally responsible since starting my account.
Real members. Sponsored content.
Open a high-yield Chime Savings Account to get
2.00% APY – without the fees
Chime Savings Account vs. national banks
Chime1, 2, 4
Bank of America5
Wells Fargo6
Chase7, 8
How to open a Chime savings account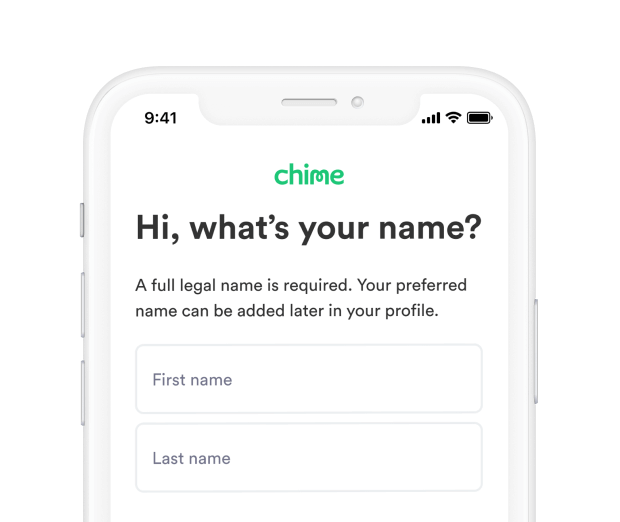 Open a Chime Checking Account. Visit chime.com and enter your personal info to open a checking account. Signing up takes less than 2 minutes.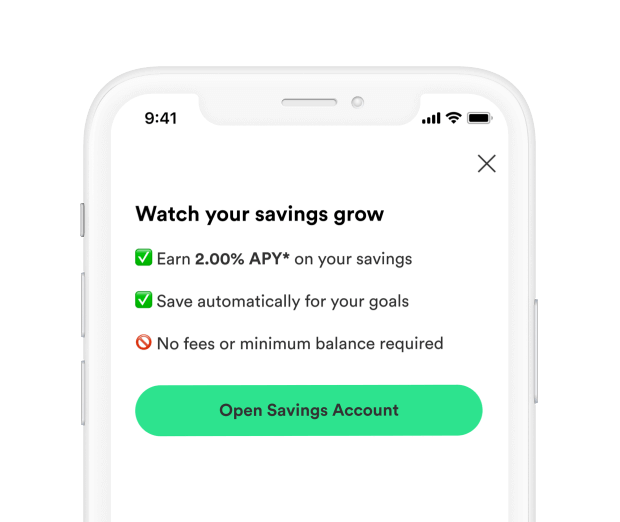 Enroll in the Chime Savings Account. While opening the checking account, you'll have the option to open a high yield Chime Savings Account at the same time.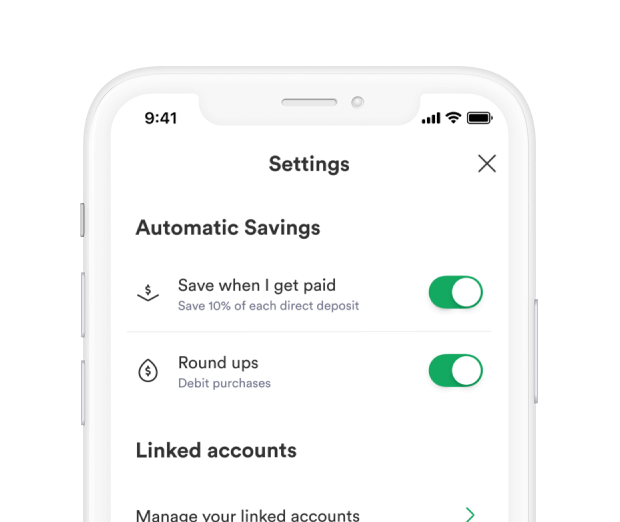 Turn on Automatic Savings. We'll ask if you want to turn on Automatic Savings features like Round Ups and Save When I Get Paid.4 Opt in to grow your savings!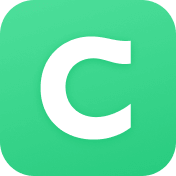 Open an account online
in 2 minutes

Earn interest and grow your money with tools that

help you save
Savings resources
What is a high-yield savings account?
Learn the basics
Checking vs. savings account: What's the difference?
Find out