Paying and managing your bills every month is hands down one of the biggest pains of adulting. From car payments, phone bills, utilities, credit card payments, and more, juggling all the costs that come with being an adult can quickly get out of hand. But luckily, with the help of electronic and automated payment services, you can easily manage your bills and pay them on time — helping you to better organize your finances like a pro.
Better banking for everyone
Fee-free overdraft up to $2001
No hidden fees2
Get paid up to 2 days early with direct deposit3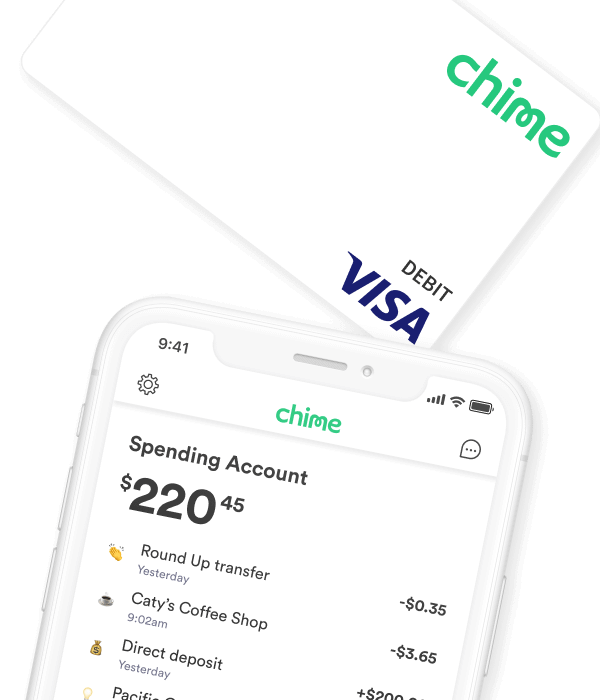 How Does Online Bill Pay Work?
When you set up online bill payment with your bank or credit union, the bank will issue an electronic payment or a paper check using funds drawn from your checking account, to the recipient, for one-time or recurring bills.
When you set up online bill pay with a service provider, you are granting that provider (e.g., the phone company, mortgage company, utility providers, etc.) your bank account information so that they can withdraw from the account to pay for the company's service.
Advantages of Online Bill Pay
There are several advantages to using an online bill payment service. Some of the top reasons to use online bill payment are as follows:
More convenient:

With online bill pay you will no longer have to visit several different websites to pay each one of your bills. Online bill pay allows you to manage your payments to various companies, all in one place. All you have to do is sign in to your bank's portal and pay via the central dashboard. Or, have the process completely automated. 

More reliable:

Online bill pay schedules all your payments in advance, which can help you avoid the consequences of late or missed payments, such as hefty late fees or dings to your

credit score

. It also takes the pressure off of you to plan for and remember all of your bill due dates by automating the process or using eBills to set reminders for when your bills are due.

More sustainable:

Online bill pay offers a more environmentally friendly way to pay your bills by cutting down on paper waste that comes with sending and receiving paper mail.
Disadvantages of Online Bill Pay
As long as you practice responsible management of your finances, the advantages will generally outweigh the disadvantages, but it's still important to explore what the drawbacks of online bill pay are. Keep the following in mind:
If you initiate a payment without the necessary funds in your checking account, you could incur

overdraft fees

. 

If you set up a recurring payment for a certain amount and then your amount due increases, you'll pay less than the full amount owed and may face underpayment fees from the payee.
How To Set Up Online Bill Pay
Setting up online bill pay is a fairly fast and easy process. Keep in mind that each bank, credit union, or service provider will have its own set of steps for setting up online bill pay, but you can generally expect to do the following:
Log in:

You can sign into your account through your bank or financial institution's online portal or mobile app, and then go to the "bill pay" feature. 

Enter biller's information:

You'll then need to add a payee by providing your bank or credit union with your bill provider's information, which will likely include the company name and address, as well as your account number and the name on the bill.

Enter payment information:

Next, you'll need to select how much you'd like the payment to be, when to send the payment, and whether it is a one-time or recurring payment. 
Other Ways To Pay Your Bills Online
In addition to online bill pay, there are alternative electronic payment methods to help you pay ongoing bills online and avoid late fees. 
Pay Bills With ACH Debit Payments
Like online bill pay, ACH (Automated Clearing House) debit payments are a convenient way to electronically move your money from your checking account to a payee's account. ACH debit payments are electronic payments that move from one bank to another through the ACH network.
With this approach, you supply the service provider with your checking account information and grant them permission to take the money as needed. They'll withdraw money directly from your checking account each time a payment is due. ACH debit payments are a great option if the amount you owe changes every month, like with utility bills.
Use Bill Pay From a Third Party
Another way to pay all your bills online and in one place is to use a third-party bill pay service. This service is similar to online bill pay through your bank except you are using an independent party to pay a bill or multiple bills on your behalf, usually for a fee. You can set up third-party billing in the same way you would online bill pay by creating a list of payees. You can also have payments sent electronically or by check.
It's important to keep in mind that when you use a third-party bill pay service, there is often a fee attached to it. This fee may be higher than the fee a company may charge when you pay them directly.
Tips for Paying Bills Online
Set reminders to track when each bill is due

Make sure to keep your account funded

Look for a bank that offers high levels of transparency with their bill pay service, so you will always know when a payee receives a payment 
Practice safe online banking by creating strong passwords and always using a secure network when signing into your bank account online
FAQs
How does online bill pay work when paying an individual?
Many online and traditional banks have their own payment app features for sending and transferring money to friends and family. In many cases, sending money is free, and the funds are available almost instantly. The app is built into your mobile banking account and allows you to send money directly from your account so you don't need to take the extra step of connecting to an external money transferring app. For example, when you open a Chime checking account, you can conveniently send money to anyone, regardless if they have a Chime account or not, using Pay Anyone.
How do I pay my water, phone, and electricity bill online?
As long as you have online bill pay setup via your bank, credit union, or service provider, you should be able to pay all your bills in one convenient place. Simply log in to your account, enter the biller's information and payment information, then send. You can also make separate payments via the specific provider's online portal.
How do I pay my credit card bill online?
You can set up online bill pay from your bank or credit union to pay your credit card bill. You can also transfer money directly from your bank to the credit card issuer. This payment will go through the ACH network—just be aware that your bank may charge a fee in order to transfer money out of your account. If you want to pay your bill through your credit card's online banking system, you can also link your bank account to your credit card account. This allows your credit card issuer to draw funds from your bank account in order to pay your bill.
Final Thoughts
Online bill pay can be a great aid to make paying bills as seamless and painless as possible. Adulting is way simpler when you use electronic and automated methods to stay on top of your financial obligations.