Checking accounts make it easy to spend, pay bills, and even save, especially if you're transferring money to a savings account automatically. 
The last thing you need is to get stuck paying high fees. Overdraft fees can be one of the most expensive charges banks can tack on. 
Here's the lowdown on how these fees work and what you can do to avoid overdraft fees.
Better banking for everyone
Fee-free overdraft up to $2001
No hidden fees2
Get paid up to 2 days early with direct deposit3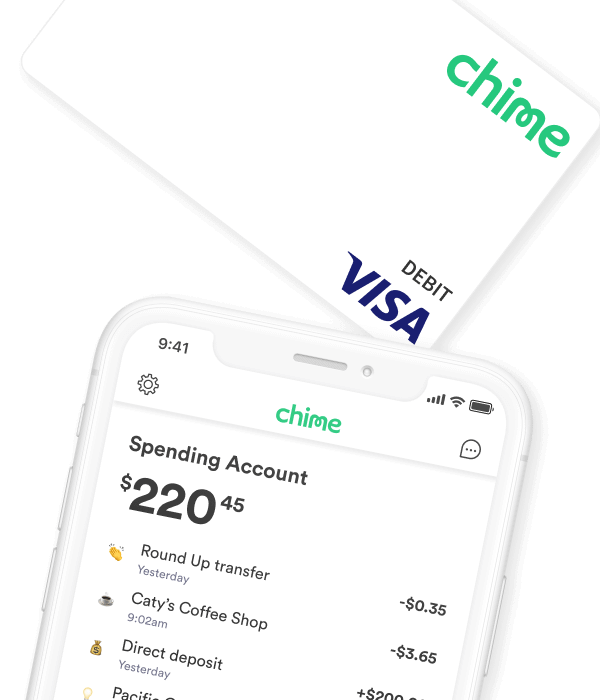 What are overdraft fees, and how do they work?
In a nutshell, an overdraft fee is a fee that your bank or credit union charges you when a transaction exceeds the available balance in your checking account. This can include transactions like:
Checks

In-store purchases 

Online shopping 

Recurring subscriptions

ACH transfers to a different bank

Transfers between accounts at the same bank

ATM withdrawals  
Whether you can overdraft at an ATM depends on your bank. For example, your bank might let you overdraft your account by making a withdrawal at one of their ATMs but not if you're using another bank's machine to get cash. 
When you have a transaction that would put your balance in the red, the bank can still agree to pay it for you. For example, say you spend $125 at the grocery store, but you only have $100 in your checking account. The bank can make up the difference for you to make sure the grocery store receives its money. But, you might end up paying an overdraft fee for that convenience. 
The amount of an overdraft fee ultimately depends on the bank's overdraft policy. For example, the bank might charge this fee for one type of transaction, i.e., online bill payments or returned checks, but not another. 
Something else that complicates things is the fact that there are different types of overdraft fees you might get hit with. Fees can fall into one of 5 categories.
Overdraft Fee Calculator
*Amount varies based on individual SpotMe limit. Estimate is based on Bankrate's 2022 Checking Account and ATM Study. https://www.bankrate.com/banking/checking/checking-account-survey/
Types of overdraft fees
The regular or standard overdraft fee is what your bank charges when you have a transaction that's more than your account balance. The typical overdraft fee is $34, though banks can charge more or less. Unlike traditional banks, Chime allows eligible members to overdraw up to $200* without charging a fee. 
The other side of that coin is that banks can stack multiple overdraft fees on your account. For example, if you're already $50 in the negative and a recurring subscription charge goes through, you could pay separate overdraft fees for both of those transactions. This could put you deeper in the hole. 
Returned item fees
With regular or standard overdraft fees, the bank makes sure that the recipient gets paid. There are, however, situations where the bank may choose not to pay the transaction amount. In that case, the bank could charge a returned item fee in place of an overdraft fee. 
For example, say that you write your $900 monthly rent check, but it gets returned because a deposit you made didn't clear in time to cover it. The bank could charge a returned item fee in that case. In terms of cost, returned item fees tend to be similar to standard overdraft fees. 
Overdraft protection fees
Overdraft protection is a service your bank can offer to help cut down on the cost of overdraft fees. This service is completely voluntary for you, and you have to opt in to use it. 
If you enroll in overdraft protection and you have a transaction that would put you over your account limit, the bank will automatically transfer money from a linked savings account or money market account to cover the difference. In addition, the bank might let you use a line of credit for overdraft protection. 
This can help you sidestep the standard overdraft fee. But the bank could still charge you for this convenience. For example, you might pay $10 or $12 for each overdraft protection transfer. 
Remember, it's totally up to you whether you want to opt-in. Just keep in mind that if you opt-out, your bank may not approve purchases or other transactions that are more than your account balance. 
Extended overdraft fees
Ideally, if you get stuck with an overdraft fee, you could make a deposit to your account to cover the fee and put your balance back in the black. But if you don't get your account back on track within a certain number of days, the bank may charge you an extended overdraft fee to go with the standard overdraft fee you already owe. Depending on the bank, this might be a one-time fee or you might be charged daily or weekly until you resolve the overdraft issue with your account. 
Non-sufficient fund (NSF) fees
If you pay for something with insufficient funds in your account, you may have to pay a non-sufficient fund, or NSF, fee. Luckily, debit card transactions and ATM withdrawals aren't subject to this tricky fee; those purchases will just be declined outright with no NSF fee charged.
On the other hand, if you write a check and don't have sufficient funds to cover that transaction, banks can charge you an NSF fee. You can also get dinged for making a recurring electronic payment that results in a negative balance.
Can you waive overdraft fees?
If you rack up an overdraft fee or two, don't panic. It's entirely possible that your bank might waive or reduce the fees if you ask. 
You can call up the bank to ask about reducing fees or visit a branch to make your case. Whether the bank agrees to your request can depend on things like how long you've had your account, whether you've ever run into trouble with overdrafts before, and the amount that's been overdrafted.
For example, if you've had your account for 5 years, and this is the first time you've ever been in overdraft, then the bank might be more understanding about waiving the fee. On the other hand, if you've only had your account for a few months, and you've had returned items or overdrafts before, then getting a fee waiver might be more difficult. 
How to avoid overdraft fees
Paying overdraft fees can put a real pinch on your bank account, but there are a few things you can do to dodge them. Here are several tips to avoid overdraft fees altogether.
Read the fine print
Before you choose a bank account, it's important to check the bank's terms and conditions, especially when it comes to fees. While banks are no longer allowed to automatically charge overdraft fees without your consent, it's easy to opt in for overdraft protection without realizing it. Don't get caught off guard with "protection" you may not need.
Opt-out
For years, many consumers were unaware that they were being "opted in" to overdraft protection programs. However, starting in 2010, federal regulations shifted and required that banks get consumers' consent to opt into overdraft protection.
To make things simple, however, you can avoid overdraft protection by not signing up for it with your bank. If you're currently enrolled in this service, you can cancel it. This way, if you don't have enough in your account, your purchase or transaction will get declined. While you won't be able to make the purchase, you also won't be hit with an overdraft fee.
Don't be afraid to ask your bank to waive the fees
If you were recently charged an overdraft fee, don't be afraid to ask the bank to waive it. If you're a "first-time offender," your bank should be able to waive the fees within a few business days.
Get paid earlier with direct deposit
One reason that people experience overdraft charges is that they don't get paid quickly enough. You may even still deposit paper checks and wait for the checks to clear before you see your money. Both of these scenarios can inhibit your ability to budget and can lead to overdraft fees.
With Chime's early direct deposit feature, you can get paid up to 2 days earlier¹ than traditional banks. Your money is available when your employer sends the funds, giving you peace of mind.
Check your balances regularly
One major issue with traditional banks is that it takes time for transactions to update in the mobile banking app. Choosing an innovative account option like Chime, however, speeds up the transaction process. Chime provides you with real-time alerts for each transaction, allowing you to stay on top of your finances.
Double-check your budget
If your account is going into overdraft regularly, it may be time to evaluate whether this is highlighting an issue such as overspending. In some cases, it can mean that it's time to tighten the purse strings and go on a spending diet. You can also consider looking into budgeting apps to get some extra support.
Build up your emergency fund
Some people end up overdrafting when an emergency pops up. However, as a reminder, having overdraft protection is not the same as having an emergency fund. When an unexpected expense occurs, the last thing you'll want to do is shell out money for banking fees.
How much should you set aside? A good rule of thumb is to save 3 to 6 months of living expenses in your emergency fund. Your fund should also be kept separate from your regular checking and savings accounts.
Switch to a fee-free account
The best way to avoid hidden fees altogether is to switch to an account with no hidden fees² like Chime. With an account through Chime, you don't have to worry about incurring fees for insufficient funds. Instead, any payments or withdrawals that would result in a negative balance are simply rejected.
As you can see, the less you have to worry about fees, the more you can focus on building the lifestyle of your dreams. Are you ready to take charge of your finances and stop paying overdraft fees?
FAQs
What is overdraft protection?
Overdraft protection is a safety net that helps you avoid overdrawing your account. In short, it's a type of financial protection that will help float you money if you have insufficient funds. So if you swipe your debit card or try to get cash out of an ATM, you may be able to do so even if you technically don't have enough money in your account. It does this by pulling in money or credit from the account that you linked to your checking account when you set up overdraft protection with your bank.
What are the pros and cons of overdraft protection?
The main pro of overdraft protection is convenience. Overdraft protection allows purchases to go through, even if you don't have enough funds in your checking account. This can save you embarrassment, frustration, and time. You don't have to deal with your card getting declined in public or being unable to access cash when you really need it.
Some cons are:
You can continue getting hit with overdraft fees if your account is overdrawn for an extended period of time. 

If you accrue enough overdraft fees and stay in the negative, you risk your account being closed.
What is an overdraft limit?
An overdraft limit is the maximum amount that banks allow you to withdraw. For example, you might have a bank account balance of $5,000 with an overdraft limit of $500. It means that you can spend up to $5,500, but you can't withdraw or request for additional money. Make sure to choose a bank or financial institution with the best overdraft limits.
Can you overdraft a credit card?
A credit card company may charge you a returned payment fee if a payment doesn't go through due to an insufficient balance. 
Can you overdraft a savings account?
Overdrafts are more common with checking accounts, but savings accounts can also be overdrawn. Avoiding an overdraft on both a checking and savings account depends on how carefully and frequently you keep track of your account balance.
Does an overdraft affect your credit score?
Experiencing an overdraft will not directly impact or harm your credit score. Your checking account information isn't regularly reported to the major credit bureaus; therefore, any overdrafts you incur will not appear on your credit report. 
If your financial institution turns over your unpaid fees or negative balances to a collection agency, that might show up on your credit report and may adversely affect your ability to borrow money or open credit card accounts. As long as you resolve any missed fees within a timely manner, you don't need to worry about it impacting your credit standing.