In the last couple of years, online banking has become a popular alternative to traditional banks. With their low fees, relatively high interest rates, and 24/7 online access, online banking is convenient and has the ability to save you both time and money. Still, online banking isn't right for everyone.
Before choosing which path to take, there are a few things you need to keep in mind. Here's a breakdown of how online banking works and how it compares to traditional banking.
Better banking for everyone
Fee-free overdraft up to $2001
No hidden fees2
Get paid up to 2 days early with direct deposit3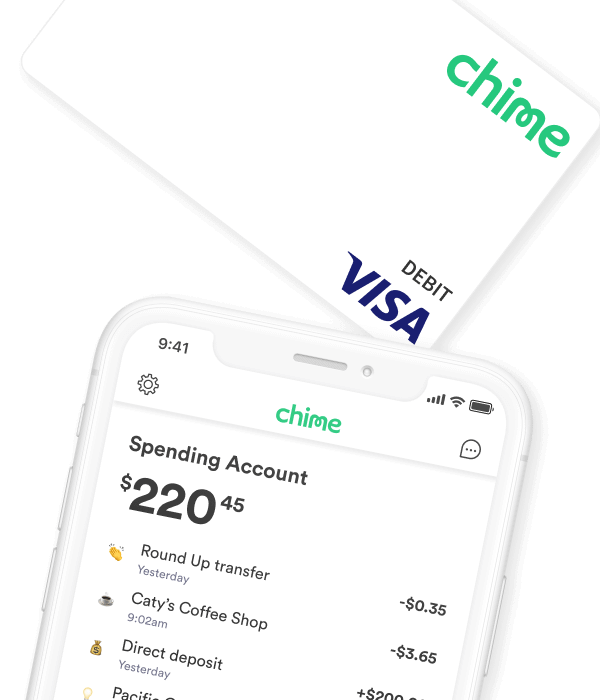 How Does Online Banking Work?
Online banking is exactly as it sounds — banking online. When you access your bank account online and conduct financial transactions, you are participating in online banking as a consumer. Whether that's with a brick-and-mortar bank's online portal or with an online-only bank's website, the process is pretty much the same. 
The 2 main forms of online banking include:
Online-only banks or

challenger banks

that offer conventional banking products and financial services, but in an online-only format.

Traditional banks that offer online banking services via an app or online portal.
How Is an Online Bank Different From a Traditional Bank?
The major difference between an online bank and a traditional bank is that online banks offer primarily mobile and online access. You won't meet a banker face to face, but with a mobile device or computer, you can access your account anytime.
Both traditional and online banks store and help manage your money for you, but they do differ somewhat when it comes to the services, features, and capabilities each offers. Below is a summary of some of those key differences. Keep in mind that some banks might differ, but the following are generally the case for most online and traditional banks.
Online Bank
No physical locations
Lower fees or no fees
Higher interest rates on savings accounts and sometimes on checking accounts
Automatic online and mobile app access
Quick and easy online process
Online customer service, sometimes over the phone as well
Traditional Bank
Brick-and-mortar branches available
Higher fees and more additional fees
Lower interest rates on savings accounts
Online and mobile app access usually available
I

n-person and online process

In-person, online, and phone customer service
What are the advantages of using online banks?
While online banking has both its pros and cons, the convenience of banking from home and the ability to save money, time, and even the planet, makes online banking the preferred method of the modern world.
According to Forbes, a July 2020 survey of U.S. consumers from Cornerstone Advisors, found that 14.2 million Americans now consider a digital bank to be their primary bank. 
Keep reading to learn more about why online banking is considered better than traditional banking by so many consumers.
Online Banks Have Lower Fees and Higher Interest Rates 
Brick-and-mortar banks have enormous operational expenses that online banks simply don't have. For example, they need specialized buildings to secure your money, state-of-the-art technology and equipment, and a large staff. They're in the business to make money, not just store yours. That means fees go up when the bank's expenses go up. With online banking, fees are kept to a minimum because the bank's expenses are kept in check. Not to mention that lower overhead costs mean that online banks can offer their customers far higher interest rates on savings accounts (and sometimes checking) than traditional banks can.
It's Easier to Access Your Online Bank
Traditional banking hours aren't always convenient. For some of us, getting to the bank before closing means leaving work early. It can also mean fighting traffic in the middle of the day, taking time off work, and waiting in long lines. If you do your banking online, there's no traffic and no banking hours. All of your banking needs can be conveniently done from home and on your schedule.
Easy Access to Your Cash 
Most traditional banks will let you make your deposits through one of their many ATMs. But what if you're not near one of these ATM machines? With online banking, making a deposit is as easy as snapping a picture of your check and uploading it to an app. But, what if you need to access physical cash? Luckily, switching to an online-only bank doesn't mean you lose out on ATM and debit card services. Most online bank accounts now offer access to a broad ATM network. Chime, for example, allows its members to use more than 60,000 ATM locations nationwide — for free.
Better for the Environment
By receiving all your banking correspondence by email or text, online banking drastically reduces the amount of paper you use. It also reduces the amount of air pollution caused by cars because you won't need to drive to and from a physical location anymore. So you can feel good about banking online — you are  doing your part to better the planet.
How to Know if Online Banking Is Right for You
If you favor digital banking and prefer to conduct all your financial transactions electronically, then banking with an online-only bank is the move for you.
Still not sure if an online bank is right for you? Ask yourself the following questions and if all of these check your boxes, you are ready to close your traditional bank account and make the switch to an online one.
✅  Are you comfortable with technology?
✅  Do you hate traveling to the bank?
✅  Do you want your money to grow faster?
✅  Do you want to pay less in bank fees?
✅  Do you prefer 24/7 customer support so you can get help anytime, anywhere?
FAQs
Compared to traditional banking are there any disadvantages of online banking?
Compared to traditional banking there are some drawbacks to online banking. Here are some of the disadvantages to keep in mind:
No physical branches

No in-person customer service

Cash transactions may be limited

Fewer financial accounts and services available (i.e., loans, insurance, business accounts)
How do I open an online-only bank account?
Opening an online-only bank account is pretty simple and can be done instantly from the comfort of your home. 
First, you will want to apply for an online bank account and download their mobile app. Simply go to the site or app of the online bank account, fill out the application, and then provide your personal information and verification. Once you apply, you'll want to set up direct deposit to fund your account.
Are online banks safe?
The short answer is yes. With standard security measures, online banks are just as safe as traditional banks. When considering an online-only bank, look for the security measures it has in place. Many online banks use tools like multi-factor authentication, encryption, firewalls, and fraud monitoring to keep your data under lock and key.