Did you know: 90% of top lenders use FICO® Scores¹ as the credit score gold standard. As a member with the secured Chime Credit Builder Visa®Credit Card, you can now view your  FICO Score, powered by Experian®, in the app for free. We'll also send out score updates, because we love keeping you in the loop. With Chime, it's never been easier to monitor your credit score which is the first step to actually improving your credit score.
How do I see my FICO® Score?
Got Credit Builder? Great! 

In the Chime app:
Go to Settings

Under Credit Builder Card, tap "View FICO

®

Score"




Note: If you don't have an Experian account, you'll be asked to create one. 

We'll alert you every time we update your FICO Score in the app
Still need to see if you're eligible for Credit Builder²? That's easy! Just tap Settings to see if you're eligible and access an easy sign-up process.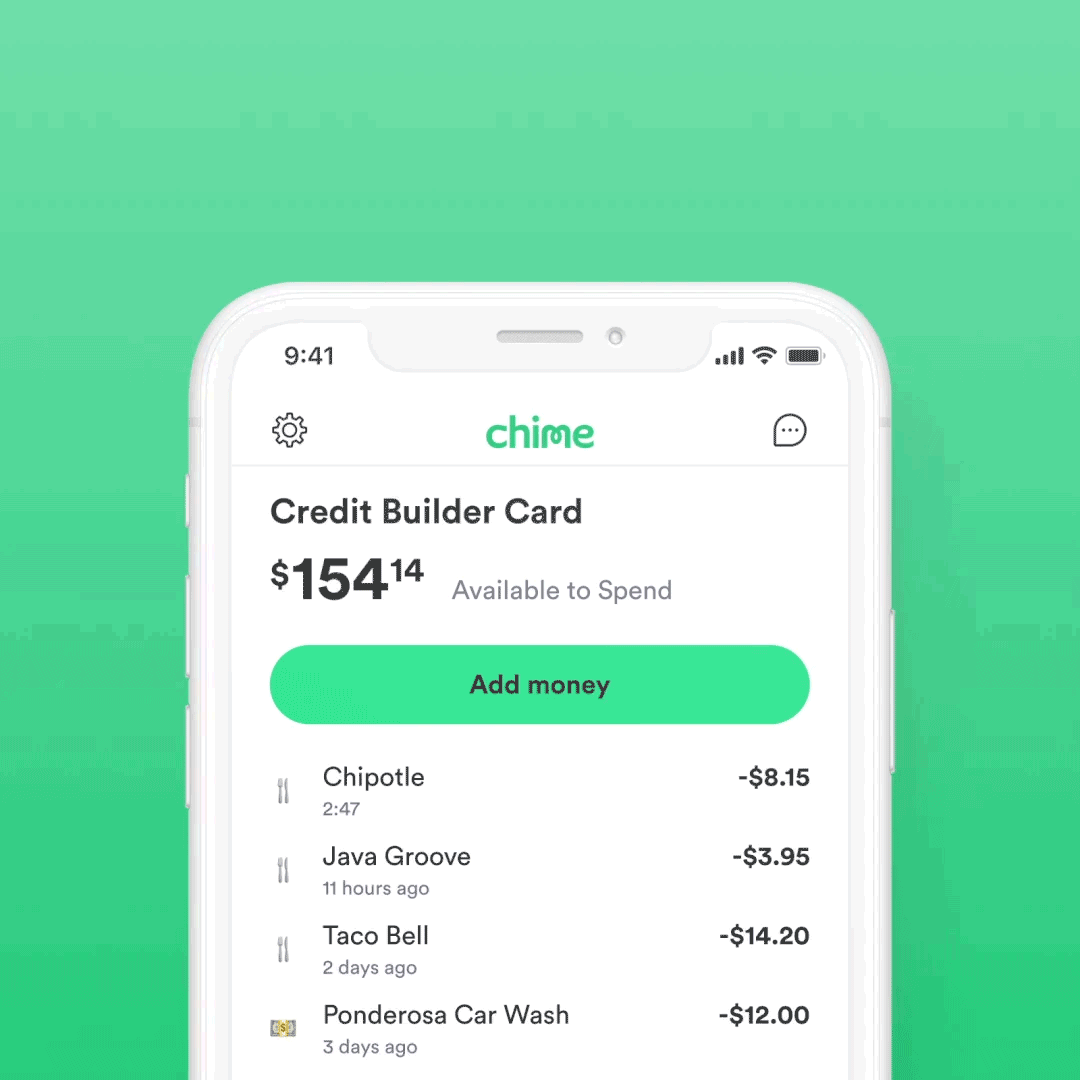 Why a good credit score is a good thing
On the 300-850 scale used by FICO®, a good credit score is about 670. Ok, so what does this mean in terms of the real world? Having a good credit score can make it easier to get a lower interest rate on different types of loans. Essentially, having good credit can make life more affordable. 
So, if you have plans to upgrade your car, apartment, or business, it starts with a good credit score. And your best move is to use Chime's Credit Builder card.
Can Chime help me improve my credit score?
Yes! That's the entire point of Credit Builder. Chime is your one-stop shop for helping grow your credit³ and tracking your FICO® Score. As you use Credit Builder for everyday items such as gas, groceries, subscription services and make regular on-time payments³, these purchases can help you build credit over time. Learn more about how Credit Builder helps you build credit on our blog. 
Whatever your money goals are, we're always building features that make it easier to stay on track and reach them.