Did you know there are different kinds of credit scores, but FICO Scores are the ones most commonly used by 90% of top lenders²? Odds are, if you apply for a loan or a credit card the lender's going to take a peek at your FICO Score. 
But other credit scores can come into play when you need to borrow money. So what's the difference between FICO Scores vs. other credit scores? Let's break it down:
Chime® Credit Builder Secured Visa® Credit Card
A New Way to Build Credit
No Credit Check to Apply1
No Annual Fees
Learn More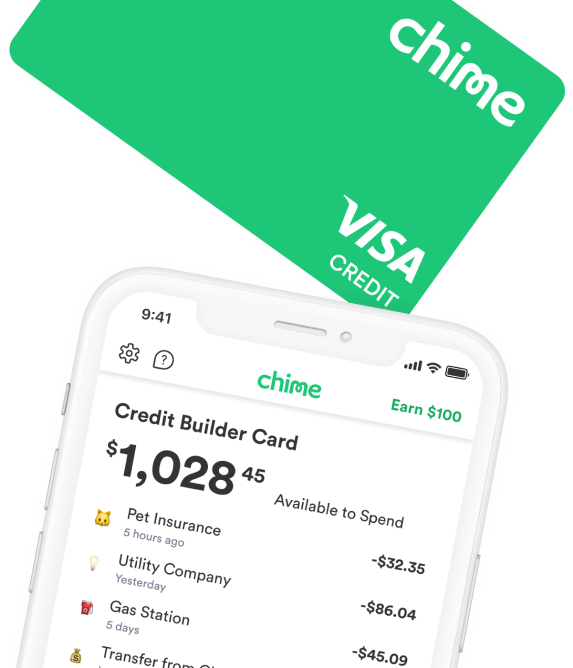 What's a FICO Score anyway?
FICO Scores were first developed by the Fair Isaac Corporation, which now just goes by FICO for short. These scores have been in use for more than two decades and as mentioned, FICO is the most commonly used credit score model. 
FICO Scores operate on a range from 300 to 850, with 300 being the lowest score possible and 850 being the highest score you can earn. Your scores are based on the information that's reported to the three major credit bureaus: Equifax, Experian, and TransUnion. If you've ever seen a copy of your credit report, you've seen what FICO uses to generate your scores. 
But how does the FICO Score formula work? It's broken down like this:
Payment history:

35% of your score

Credit utilization:

30% of your score

Credit age:

15% of your score

Credit mix:

10% of your score

Credit inquiries:

10% of your score
FICO only uses these things to calculate your credit score. Other things, such as your age, income or where you work, don't come into play. 
What's a good FICO Score? 
FICO Scores aren't all the same. In fact, there's a big difference between having an 800 FICO Score and a 600 FICO Score when it comes to applying for loans or lines of credit. 
Your score matters for two reasons. First, a higher score can make it easier to get approved for loans or credit lines. And second, the better your score, the better your interest rate is likely to be which means saving money. 
In terms of what is a good FICO Score, here's how the different score ranges compare:
800-850: Exceptional credit

740-799: Very good

670-739: Good

580-669: Fair

300-579: Very poor
Based on this, "good" credit is a FICO Score between 670 and 739. But the higher your score, the more favorable any loan or credit terms you qualify for are likely to be. 
What other credit scores are there?
After FICO Score, VantageScore is probably the second most well-known credit scoring model. VantageScore was founded in 2006 as a joint effort between Equifax, Experian and TransUnion to provide a comprehensive credit scoring model for consumers. 
Like FICO Scores, VantageScore credit scores also operate on a range from 300 to 850, with 850 being considered a perfect score. And like FICO Score, VantageScore credit scores are based on the information from your credit reports. But the biggest difference lies in what information is used and how it's weighted. 
Here's how VantageScore calculates scores
Extremely influential:

Total credit usage, balance and available credit

Highly influential:

Credit mix and experience

Moderately influential:

Payment history

Less influential:

Age of credit history

Less influential:

New accounts
Right away, you can see that in terms of FICO Scores vs. VantageScore, FICO Scores place more emphasis on payment history while VantageScore looks more at how much of your credit limit you're using and what types of credit you have. 
Newer versions of FICO Scores and VantageScore also rely on the use of trended data, which is how you manage credit and debt over time. 
What's a good VantageScore? 
Wondering if there's a difference in what's a good VantageScore vs. what's a good FICO Score? Since these are two different credit score models, there is some variation in what VantageScore considers to be good credit. 
781-850: Excellent credit

661-780: Good

601-660: Fair

500-600: Poor

300-499: Very poor
While there is a shift in the ranges between VantageScore credit scores and FICO Score, one thing remains the same. A higher score can work in your favor when it's time to borrow money.
Are there other credit scoring models?
Aside from FICO Score and VantageScore credit scores, the credit bureaus can also generate their own consumer credit scores. These scores follow a proprietary model that's unique to the credit bureau issuing the score. 
These scores can give you an idea of where you stand credit-wise, but they aren't the same scores lenders will check when you apply for loans. For that reason, they're often referred to as educational scores, since they're designed to inform consumers about their credit situation. 
FICO Scores vs. other credit scores: Which is better?
FICO Scores are considered the go-to credit scoring model, though VantageScore is gradually growing in popularity among lenders. So when it comes to which is better, FICO Score has an edge in terms of how many lenders use it and its overall reputation. 
It's important to understand that if you're checking your FICO Scores or your VantageScore, you're likely to get two very different perspectives on financial health. That's because of the way each scoring model is calculated and what factors weigh heaviest in those calculations. 
Here's a side by side look at how FICO Scores vs. other scores compare:
FICO Scores
Other credit scores

Used by over 90% of top lenders

Payment history is the most important scoring factor, followed by credit utilization

Since they're so widely used by lenders, checking your FICO Scores can give you a realistic idea of what loan terms you're likely to qualify for

Less commonly used in lending decisions

Give more weight to total credit balances and credit utilization vs. payment history

May not be an accurate way to gauge your creditworthiness when applying for loans with lenders that rely on FICO models for credit scoring
Bottom line, FICO Scores are considered the industry standard. So if you're checking your credit scores for the first time, then checking your FICO Scores can give you a better idea of how lenders perceive you in terms of risk. 
That doesn't mean you shouldn't be interested in your VantageScore or proprietary credit scores. Other credit score models can also offer insight into what you may be doing right when using credit and what you could improve upon. But overall, FICO Scores can carry more weight in credit and lending decisions.
How to check your FICO Score
If you're curious about how your FICO Scores add up, there are a few ways you can check them. 
First, you can purchase a FICO Score through an authorized FICO retailer. Equifax, Experian and TransUnion are all authorized to sell FICO scores to consumers. 
Next, you could get your score through an authorized FICO open access partner. The FICO open-access program allows banks and other financial institutions to provide FICO Scores to their customers for free. So if you have a rewards credit card, for example, one of your card perks may include free FICO Score access. 
You can also look into services that provide FICO Scores for free. For example, Experian Credit Boost and Chase Credit Journey both offer free access to your FICO Score. 
Free credit monitoring services can issue updated credit scores to customers monthly for free. But instead of a FICO Score, you may be getting a VantageScore or a proprietary credit score instead so be sure to read the fine print before signing up. 
The takeaway: A good FICO Score matters
After reading this, you should understand what makes FICO Scores different from other credit scores. But, more importantly, you should know that having a good FICO Score matters if you want to qualify for the best interest rates when applying for new loans or refinancing existing ones. All things considered, developing good financial habits like paying bills on time and keeping your credit card balances low can help you build a stronger credit score! 💪