You may have met Matthew through our latest testimonial commercials. Since he became a Chime® member in 2020, Matthew has been hard at work, steadily growing his credit score. To date, his score has increased by 100 points.

This big boost in Matthew's credit's score has helped him go after his dream of living as a digital nomad. It also empowered him to run his startup Purple Squirrel Media, an online broadcast network in the Metaverse for creators to distribute, engage with, and monetize digital media.

Here, Matthew shares his path to building his credit: 
Launching a business can hurt your credit
In the early days of launching his media platform, Matthew experienced firsthand that maintaining a solid credit score can be challenging. He ran up a balance on his credit cards funding his platform. He also resorted to funneling his personal funds into his startup. When money was tight, this sometimes meant late payments on his cards. In turn, it negatively impacted his personal credit.

Until then, Matthew did all his banking with a credit union. But when he was in the early phases of launching his business, he was looking for a banking option that could help improve his credit score and overall finances. It was time to switch things up. 
After doing his homework – and researching various apps and financial tools – Matthew decided on the Chime Credit Builder Visa® Credit Card. He loved how accessible and easy it was to use.
"Having a credit card if your score is low without it having a high APR is an invaluable tool," he explains. 

Finding the right financial tools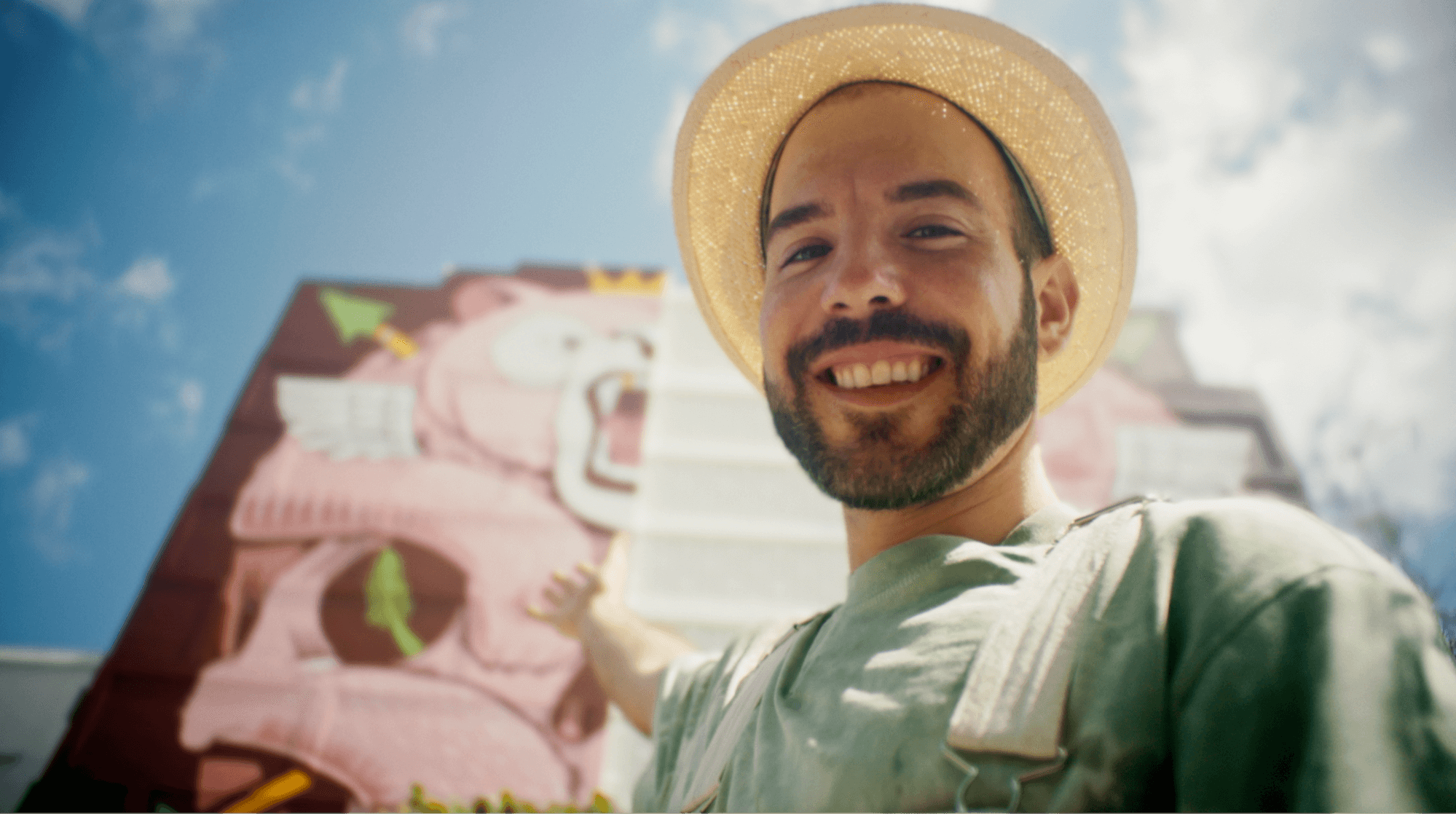 Matthew chose Chime because he loved the tools and features it offers to help him save and build credit. First, getting a Chime Credit Builder card was simple –  there's no credit check required.* Plus, there are no fees or interest.¹

Matthew's financial activity is reported to the three main credit bureaus – Experian®, TransUnion®, and Equifax®. By making on-time payments every month, he improved his credit score over time.

Other highlights? Matthew loved that he could quickly switch from his debit to credit card within Chime's mobile app. Because the funds can be pre-loaded onto his card from his checking account, his Credit Builder card was ready to go for purchases.

Plus, Chime offers Experian Boost™, which is a free feature for Chime members. Matthew paid his bills through his Chime account, which allowed his activity to be reported as on-time payments to Experian, one of the major credit bureaus. On-time bill payments helped improve Matthew's credit scores. 
Building credit is a multi-pronged approach
Matthew took advantage of the fact that Credit Builder is a secured credit card,² which means the amount of money Matthew moves into his Credit Builder account is how much he has to spend. For example, if he loads his card with $100, his spending limit will also be $100.
Spending only what was preloaded on the card helped Matthew curb his spending. It also helped him keep a watchful eye on recurring expenses, like subscriptions, that normally might go undetected. 
"It really helps me utilize the benefits of a credit card, but where I can have control like a debit card," he says.
Plus, Matthew can put money he saves by having a fee-free card toward making progress on his financial goals.
"Any extra dollars that aren't going toward a high monthly subscription, but instead are put toward building your credit is a plus," Matthew said.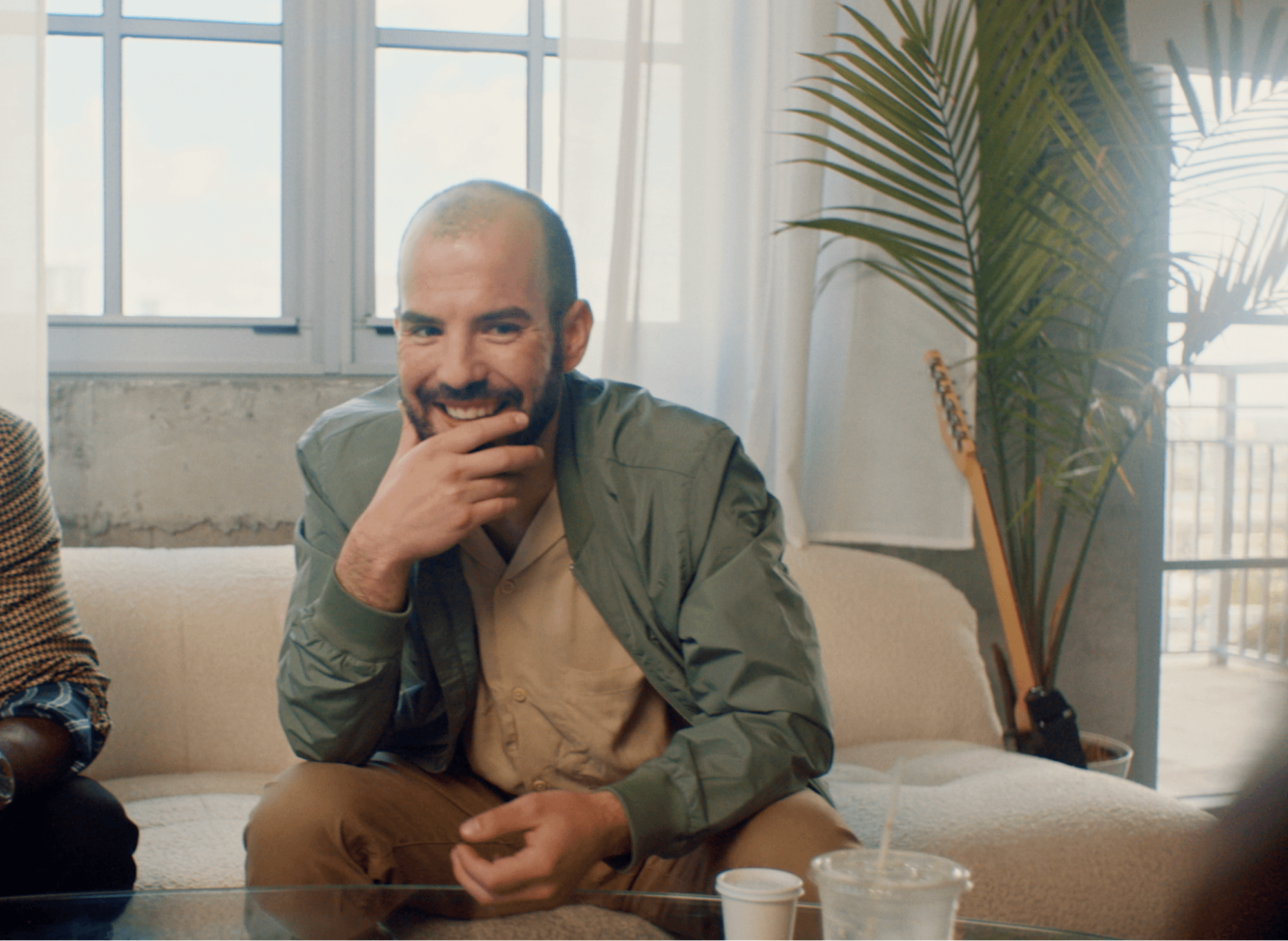 On top of using the Chime Builder card, Matthew took the following steps to boost his credit score:

He kept a low

credit utilization

(aka the total balance on all your cards against your total credit limit).

He didn't apply for new credit unless it was absolutely necessary. 
Pursuing passions on solid financial footing
Starting his business, along with improving his credit thanks to Credit Builder, has also helped Matthew pursue his dreams of being a digital nomad. His journey started six years ago when he felt the tug for more freedom, flexibility, and the excitement of exploring new cultures.
He's lived in places like Bali, the Greek Islands, Barcelona, and Bangkok. More recently, he's been flitting from city to city, attending cryptocurrency conventions, building sustainable housing, and hosting art gallery parties.
"The best part of being a digital nomad is the constant learning and growth that comes from adapting to different environments and meeting people from diverse backgrounds," he says.

Now that Matthew has worked on his credit, he can use that strong credit score to grow his business and be a globetrotter.
A few perks of having good credit? He can lock in business loans at more favorable rates and have access to better financial products. 
"Having good credit and a financial safety net to fall back on have given me the peace of mind to focus on my work," he said.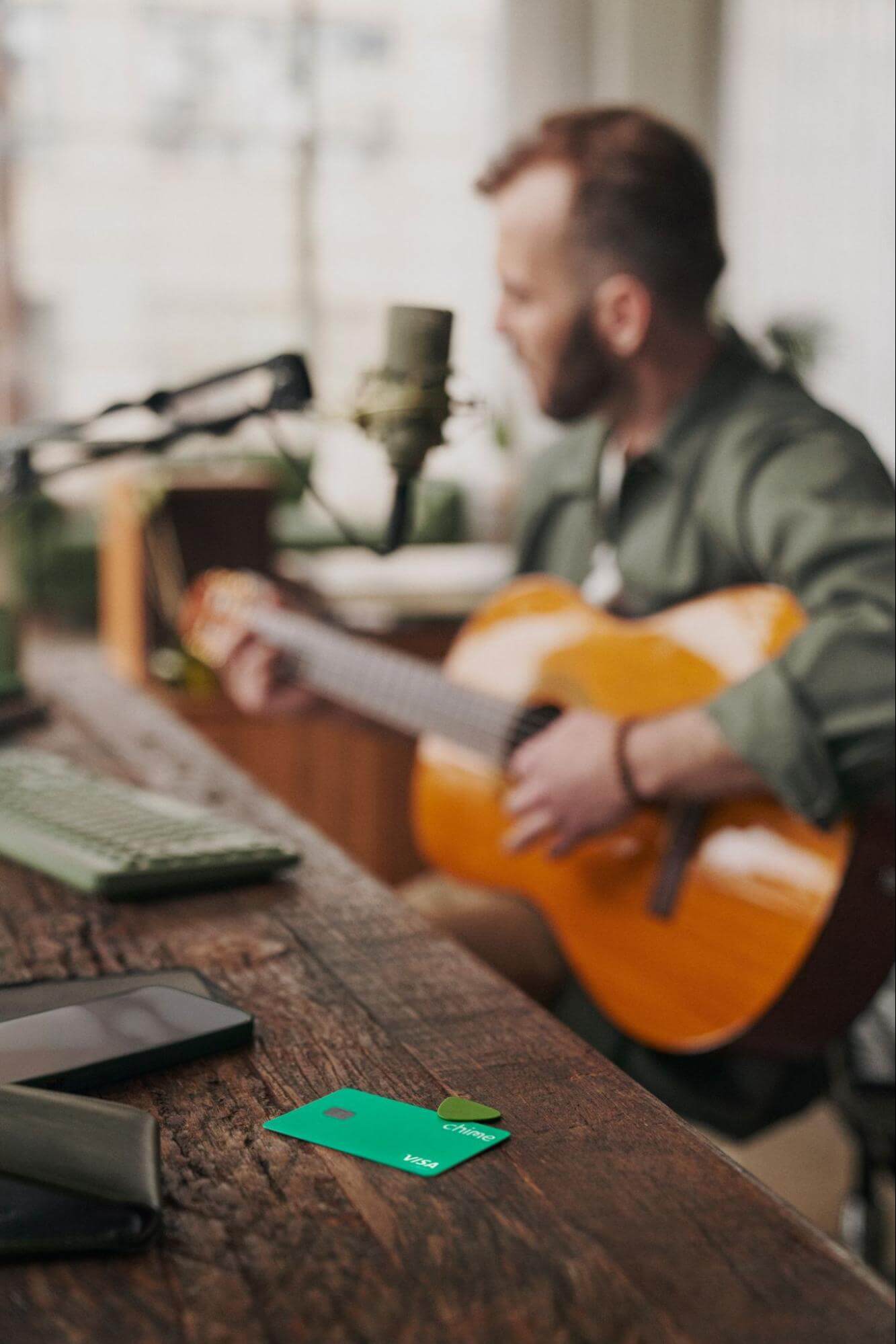 Growing your credit score can fuel your passions
Money missteps can make you feel like you're stuck in financial gridlock. But taking small steps, day-by-day, can help you get closer to unlocking your financial future.
For those who want to pursue their dreams, Matthew says to be patient and persistent while taking steps toward improving your financial well-being.
"Make informed financial decisions early on," he said. "Create a budget, save a portion of your income regularly, and actively work toward building a good credit score. This can significantly improve your financial resilience and set a solid foundation for your future endeavors." 
Curious to learn different approaches to building credit? Check out Chime member Rozan's path to turning her credit situation around.
Real Member, Sponsored Content.