We started Chime with a mission to help people improve their financial lives. Chime has now grown to include millions of members, and your stories continue to inspire and drive us to do more. You tell us what matters, and we get to work building.
Now, we're carrying that mission into Chime's Building More for You commitment—a promise that we'll continue listening to our community as we create products that help members level-up their money and live their best lives. 
Today we're excited to deliver on something that many of you have asked for: we're doubling SpotMe base limits, up to $200, for eligible members. 
Here's how to see your new SpotMe base limit
This SpotMe base limit increase is available to SpotMe eligible members. If you're enrolled in SpotMe¹, you will see this in-app banner: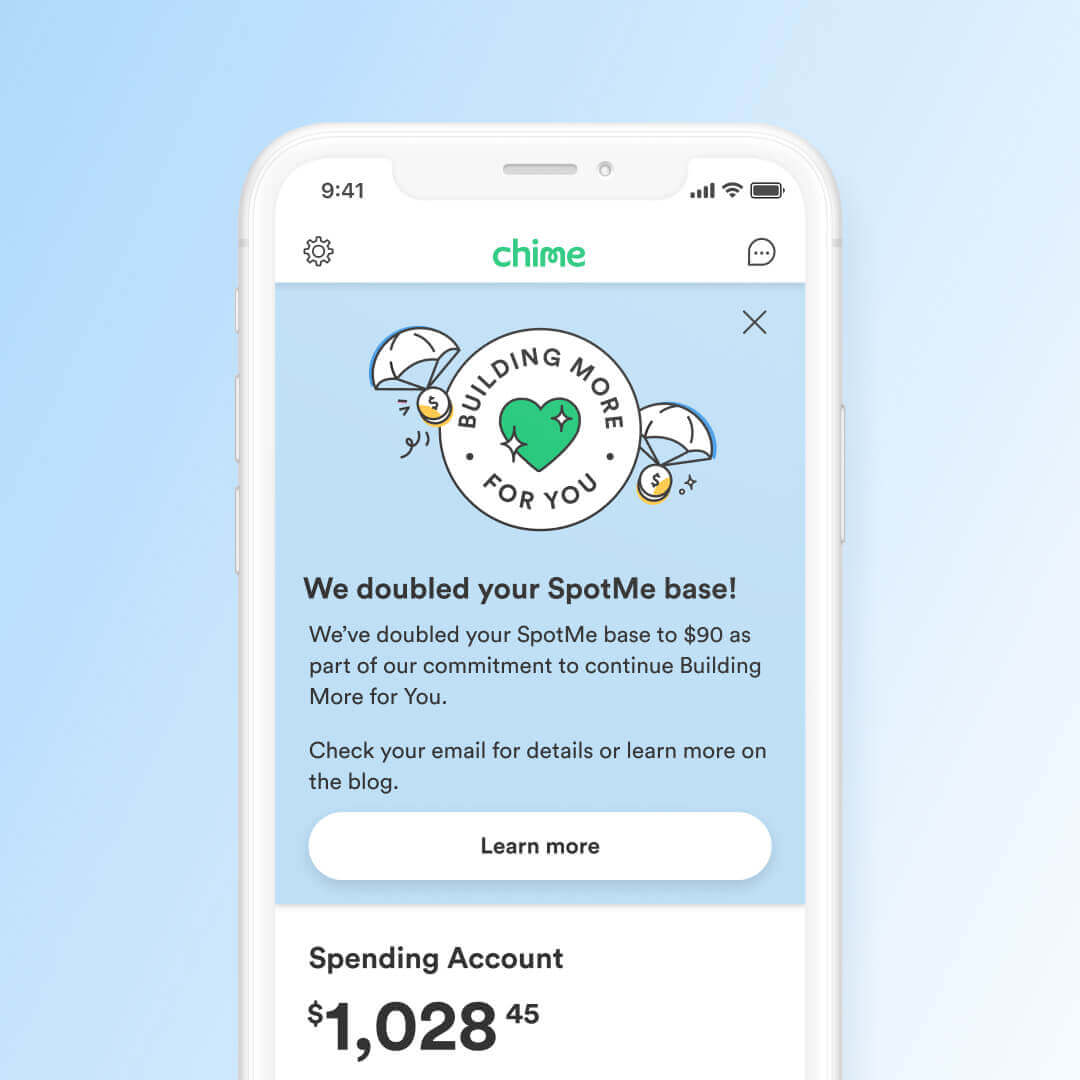 If you want to see or adjust your new SpotMe base, here's how to find it: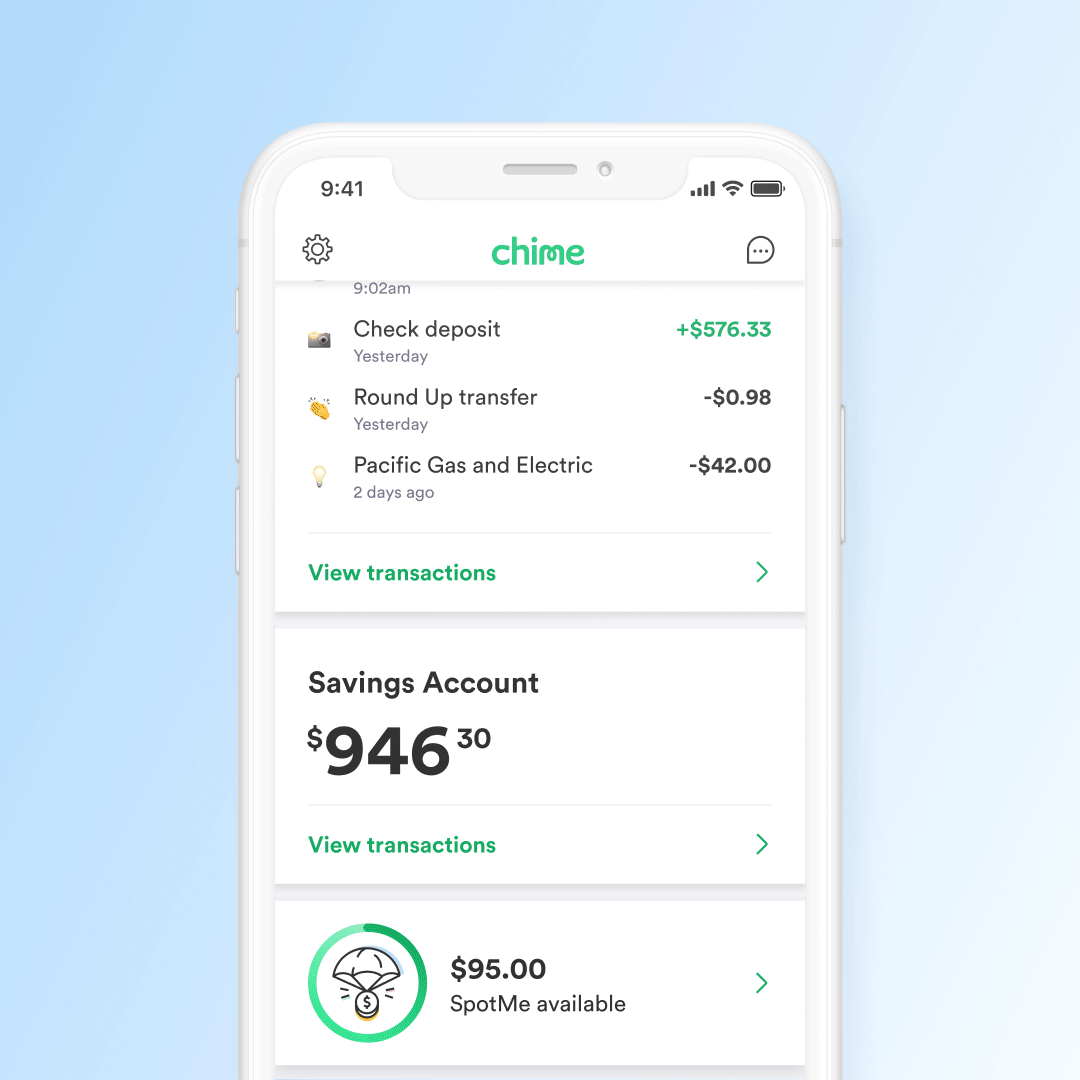 Still have questions? We've got you.
How do I get a higher SpotMe base?
Your SpotMe base is calculated by a variety of factors such as direct deposit history and account history to determine your limit.
I have a SpotMe Boost, but my limit didn't double. What happened?
Only SpotMe base is being doubled for eligible members. Boosts and referral bonuses are added on top of the SpotMe base.
How do I know if I got a higher limit?
You should have received an email from Chime letting you know that your limit increased.
How do I get a higher limit?
Besides your SpotMe base, you can get a higher SpotMe limit by getting Boosts from friends and earning SpotMe bonuses from programs such as referring a friend².
What's Next
This is just the start of some really awesome upgrades headed your way in the coming months, including
More access to fee-free ATMs

Easier cash deposits 

New ways to build your credit
Look for the Building More for You badge and you'll see our commitment in action, and be on the lookout for new announcements coming soon. 
We'd love to hear from you. Get in on the conversation on our Facebook, Twitter, and Instagram. 💚