Have you ever been charged a $30 overdraft fee for a small purchase, like a $4 coffee? This can be frustrating, especially if you're already facing financial hardships, and getting hit with overdraft fees from your bank can make life even more stressful. 
Some banks limit the number of overdraft fees they can charge in one day, but these fees can still become expensive fast, particularly for those who overdraw their account regularly. Even people who track their money every month can be rattled by an overdraft fee when life gets crazy. It's very common, but there's no need to get down about it, as there are ways to resolve the issue.
There are several methods to requesting an overdraft fee refund, even more if you don't routinely overspend using your checking account. If you do happen to spend more than what's in your account, knowing how to speak to your bank can reduce or even eliminate overdraft fees altogether. 
Luckily, if you've been charged an overdraft fee, you do have the opportunity to try and get it refunded. Let's look at how you may receive a refund and avoid potential charges in the future. 
Better banking for everyone
Fee-free overdraft up to $2001
No hidden fees2
Get paid up to 2 days early with direct deposit3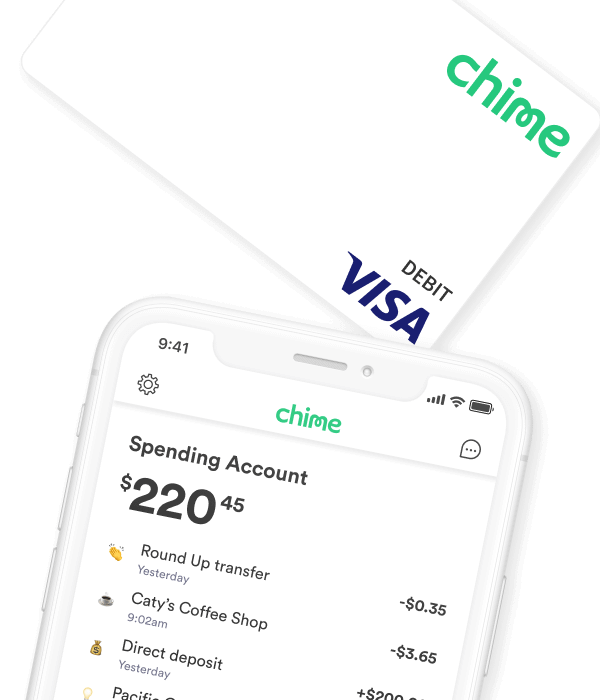 Why do banks charge overdraft fees?
Banks earn billions of dollars each year in overdraft fees. According to the S&P Global Market Intelligence data, within the first 9 months of 2021, overdraft revenue from big banks totaled $6.13 billion. Since consumers need money, and banks are able to provide the funds, they charge their customers bank fees for their services.
How much do overdraft fees cost?
Overdraft fees can hit your pocketbook hard, costing on average just over $33 in 2021. While one overdraft fee may not be a huge setback, regularly overdrafting your bank account can add up quickly. If you're charged an overdraft fee, although there's no guarantee, there are things you can do to try and get refunded. 
How to receive an overdraft fee refund
You may groan when you check your bank statement and see an overdraft fee listed. The good news is you may be able to get a refund if your bank account is typically in good standing. The process isn't very complex and involves picking up the phone to give your bank a call. Here are 3 easy steps to help you get an overdraft fee refund:
1. Prepare your information
Asking for an overdraft refund can be tedious, but having all of your information ready will help make the process much smoother. Before calling your bank, you'll want to have the following details ready:
How much you were charged in overdraft fees 

When the charges were incurred

What transactions caused your account to be overdrawn 

Your address

Your Social Security number

Your bank account number
To locate your bank account transactions and fees, you can check your bank statements, either through your online account or statement sent via snail mail. Having all of this information on hand can make it easier to communicate quickly with a customer service representative from your bank. 
2. Contact your bank
Once you have all of your information ready, it's time to contact your bank using the phone number on the bank's website or your debit card. Once you're connected to a representative from your financial institute, let them know you want to request to have the overdraft fee refunded. 
If a situation like a job loss or unexpected transaction led to the overdraft, let them know. It's also a good idea to provide a timeline to say how soon you plan to get your account balance in good standing again. 
If overdrafts have been few and far between in your banking history, use that to your advantage. Touch on the following points when making your request:

How you're a loyal customer
How long you've banked with the institution
Your multiple bank accounts, if applicable
If you make regular deposits
3. Anticipate resistance
It's possible that your request for a fee refund will be denied, even if you are prepared for the call and have an excellent track record with the bank. If the first representative that you speak with doesn't offer you a fee refund immediately, you may need to provide additional context for the overdrawn account, speak with another representative or call the bank back at a later time. Always remember to be polite, but persistent. Remember, you're asking the bank to do you a favor, and asking nicely can go a long way. Refrain from getting upset, even if the representative isn't budging on refunding the fee.
Still not quite sure where to start? Try this to get the conversation started:
"Hello, my name is [NAME], and I've been a customer of [BANK NAME] for [NUMBER] years. I recently noticed that I had an overdraft fee charged to my account. Because this is [a rare occurrence]/[the first occurrence], I'm calling to request the fee[s] to be waived and see if there's a process for handling this matter." 
Feel free to share any additional details you think are relevant. The key here is to be prepared to get your points across and have an effective conversation in order to get your refund.
FAQs
Are there apps that can help me negotiate bank fees?
Yes, there are several mobile applications that can help you negotiate bank fees, which can be helpful if you don't like to handle these things on your own. Trim offers services to help get certain bank fees waived or refunded. 
Can I dispute an overdraft fee error?
You can definitely dispute an overdraft fee error with your bank since the charge wasn't your fault. Mistakes are made, and charges can be placed on your account on accident. Be sure to routinely review your transaction history. You should contact your financial institution as soon as possible if you see an error on your account.
Can overdraft fees hurt my credit score?
An overdraft fee won't affect your credit score, as long as you pay the fee. Bank account activity doesn't get reported to the credit reporting agencies and isn't included in your credit report. If you're frequently overdrawing your account, you can also receive a negative ChexSystems report, which can bring on obstacles when trying to open new bank accounts in the future.
Is there a limit on how many overdraft fee refunds I can receive?
Banks refund overdraft fees at their own discretion. It ultimately depends on the bank and the process you have to go through to receive an overdraft refund. Some financial institutions may refund you multiple times before they reach their limit; however, others may only be able to refund you once or twice. When inquiring about an overdraft refund, also ask your bank if there's a limit for refund requests, and keep that in mind moving forward. 
What do I do if I can't get my overdraft fees covered?
There are some instances where you might not be able to get an overdraft refund from your bank. If this is the case, you should try and fix the account as quickly as possible by paying the overdraft fee and getting your account out of a negative balance. You can then try to sign up for alerts as some institutions will send you notifications when you have a low account balance. Some banks also offer free overdraft protection. If you're still having a hard time managing your account, you may want to consider switching banks to one more suited to your needs.
Final thoughts: Try to avoid overdraft fees altogether
Asking for an overdraft fee refund can help your account and your budget recover from an overdraft. Once you are back in the black, you can think about ways to avoid an overdraft in the future. Some tips to fend off overdraft fees from the start include:
Turning off overdraft protection

Setting up banking alerts

Keeping track of your balances

Linking a backup account
You can also avoid an overdraft fee by opening a bank account without overdraft fees. Chime offers an online checking account with no monthly or overdraft fees featuring its SpotMe program for eligible members¹.