Parents can introduce money lessons for kids early with pretend play, letting them see how you handle money, giving them an allowance, and much more. By introducing kids to financial literacy basics, you can help your child establish strong money habits. 
Better banking for everyone
Fee-free overdraft up to $2001
No hidden fees2
Get paid up to 2 days early with direct deposit3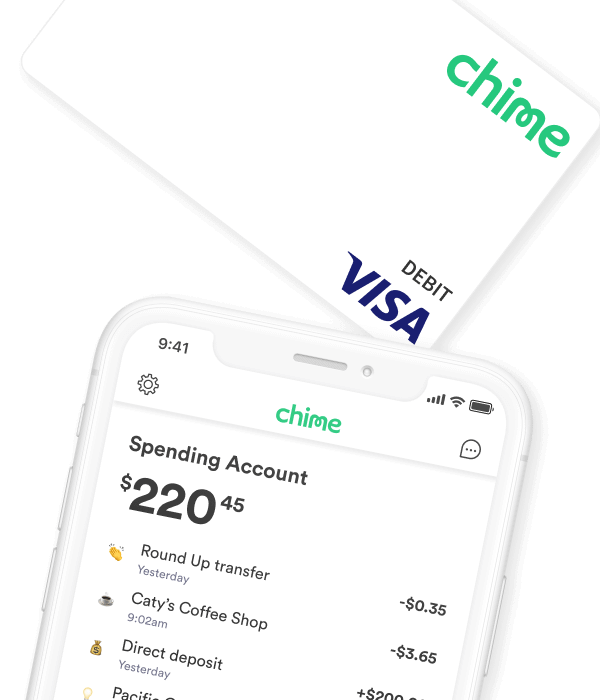 1. Involve Them in Your Interactions With Money
A great way to introduce your child to money is by allowing them to be a part of your interactions with money. From day-to-day spending and monthly bill payments to making large purchases or paying off a credit card, there's a lot of opportunities for them to see how you spend and save. 
Talk to them about purchases you're making. 

Share your thought process with them when making decisions about large purchases. 

Tell them about how you pay bills each month. 

Let them contribute to family expenses. 
Children learn a lot by watching what you do. Being open and honest with them about your financial habits can help familiarize them with money and spark a larger conversation.
2. Give Your Child an Allowance
Giving your child an allowance lets them have hands-on experience with money. At the same time, they'll also gain a sense of accomplishment and financial responsibility.
Establish a set of loose rules, like how much they'll earn, what they have to do to earn their allowance, and when you plan to give it to them. This sets clear expectations and can motivate your child.
Then, your child can earn and spend their own money. Give them opportunities to choose what they want to spend their money on, and talk them through what they should consider. 
3. Play Money Games
Hearing the word "finances" can be boring or daunting for some children. However, money management for kids can be a fun learning experience. 
Depending on their age, there are a variety of board games and activities that involve money. Monopoly Junior, The Game of Life, and Pay Day are just a couple of examples that bring kids and money concepts together. Young children might enjoy a toy cash register with fake money and coins. Practice making purchases, giving change, and using different bills and coins. 
Bring playtime and real-life finances together by making connections between the games and activities you do and what happens in real life. This can help your child connect the money lessons they learned from a game to real-life money habits.
4. Encourage First-Time Jobs
As your child gets older, encourage them to pursue a part-time job outside of the home. This could be babysitting, dog walking, yard work for neighbors, or lifeguarding – just to name a few. It doesn't have to be a long-term job, but something for after school, during breaks, or over the summer as they get older. 
Working toward hard-earned money can help your child understand the value of pursuing a career while giving them the opportunity to show they can be financially responsible.
5. Create Wish Lists
Get your child thinking about what they want to save up for with wish lists. Sit down and create a list that could include new toys, special trips, a new pet, or other items that require money. Help them make sure everything on their list is attainable and prioritize what's most important to them. 
A wish list gives your child something to refer back to when they're working toward a certain financial goal (just like you do!). They can also feel rewarded by checking things off and experiencing the value of money. 
6. Break Out the Piggy Bank
A piggy bank can be a great way for your child to set aside money they are saving. They might even like a separate jar labeled with a big wish list item. This lets them budget toward a certain goal and visually see their money adding up. 
Another idea is to separate money into 3 different categories:
Saving:

money they set aside to grow their savings  

Spending:

money they're comfortable spending now

Giving:

money they want to donate to a cause that's important to them 
Pinpoint what excites your child to figure out what works best for them.
7. Be Transparent About Affordability
Every family has a different way of living. Be honest with your child about what your family can afford and what you can't. Discuss what might be worth saving up for and what isn't a good investment. 
It can be tricky for kids to understand why they have more or less than their peers. Honesty can help build a strong financial education for children to understand what it means to live within your means. It can also help them understand budgeting and be mindful of where their money is going. 
In line with affordability, you can also talk to your child about debt. Explain what it means to have credit cards and loans. Share with them that debt is common, but too much debt can be difficult to manage and have a negative long-term impact. 
8. Open Their First Bank Account
When you think your child is ready, talk to them about opening their own bank account. Older children may be able to open their own account, while younger children may need to open an account with a parent as an account holder as well. 
Teach them about the difference between checking and savings accounts and help them get started with tracking their spending and savings. Think about other topics, too, like writing a check, checking your balance, using a debit card, and keeping your account secure.
9. Listen to Them
Take the time to listen to your children. They'll likely have many questions along the way, and paying special attention to them can help them become financially literate. If you don't have all the answers, that's okay too. Research them together and help foster a positive relationship with personal finances. Who knows, maybe you'll learn something along the way too. 
Financial Literacy Books for Kids
In addition to the tips above, continue to jump-start your kids' money education by investing in some kid-friendly financial literacy books. Check out these finance books for children and teens.
Teaching Kids About Money FAQs
Can kids have a Chime account?
No, children can't open a Chime account. You must be 18 years or older to open an account and get a Chime debit card. This is pretty common and something parents should be aware of when considering the best time to introduce their kids to a checking and savings account.
What age should you teach kids about money?
You can introduce your children to money concepts around 2 years old or younger with play money and cards. At ages 3 and 4, they typically begin understanding the concept of giving money in exchange for goods. Go at your child's pace, but give them the opportunity to learn.
Why is it important for kids to manage their money?
Helping kids manage their own money helps lay the groundwork for their financial future. When children have their own funds, they can practice making spending decisions and showing financial independence. 
How do I teach my child about financial literacy?
The best way to teach your child about financial literacy may be different based on their age and their current understanding of money. Let them see how you handle money, play financial games, encourage them to save, give them an allowance — there are lots of options for boosting their financial skills. 
Final Thoughts
Talking to your kids about money can help build their financial literacy. By learning about good money management skills early on, you can help set the tone for a strong financial future. Do what makes the most sense for your child, and pay extra attention to what gets them engaged.