Finally ready to open your own bank account? Or making the leap to open an account elsewhere? Figure out everything you need to make the process as seamless as possible.
Better banking for everyone
Fee-free overdraft up to $2001
No hidden fees2
Get paid up to 2 days early with direct deposit3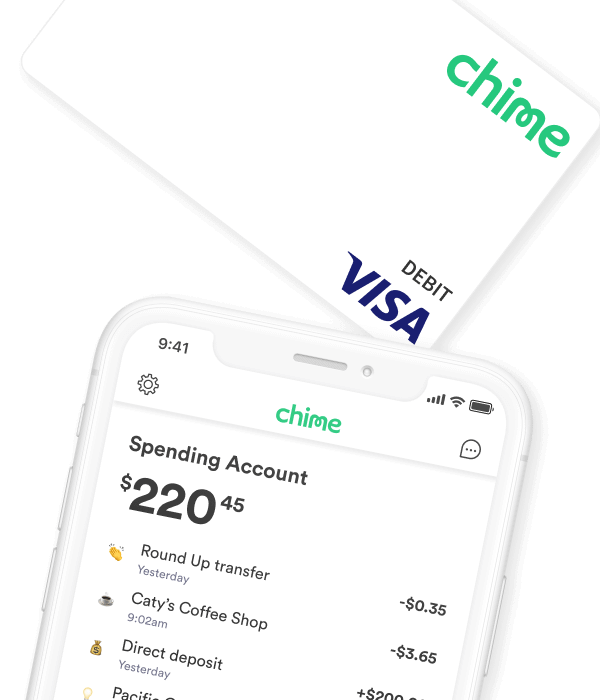 First Things First: Pick Your Account
The first step to opening a bank account is figuring out what kind of bank account you want. Checking account? Savings account? Both?
Checking accounts are usually pretty active. You also typically get a debit card to use when spending or making transactions at the ATM. Pay your bills, go shopping, get gas, it all comes out of your checking account. Savings accounts are usually less active and more about building up money over time. This is great for creating an emergency fund or rainy day stash. 
Some people benefit from both a spending and savings account. Spend, save, transfer funds – having both accounts lets you do that.
All of these things can make it easier to find the right bank for you, especially understanding the fees. You want to make sure you're not getting nickeled and dimed for everything. Make sure to read the fine print and understand any fees, as well as the terms and conditions. This way you'll avoid any surprises later on.
Gather Everything You Need to Open Your Account
Now that you've nailed down which account you're applying for, it's time to get everything together. While many banks have different requirements, they often need the same information. 
Here's what you'll need to open a bank account:
1. Government-Issued ID
Whether opening the account in person or online, you'll likely need a government-issued IDUsually, people grab their driver's license or passport. Some banks require at least 2 forms of ID, so check the requirements before you head in or log on.
 2. Social Security Card
Have your Social Security card handy when opening a bank account. You'll have to provide your Social Security number to get it set up.
3. Proof of Address
This is one people often forget. To open your bank account, you'll need to prove your address with something like a utility bill, lease, or billing statement. These are official pieces of mail that have your full name and your address on them.
4. Contact Information
In addition to your name and address, financial institutions may also ask for your phone number and email. This is to make sure they can contact you and you can access features like online banking.
5. Opening Deposit
Some banks require an opening deposit. This means you have to have a certain amount of money ready to deposit into the account right when you open it. If you're worried about how much money you need to open a bank account, consider checking out Chime with no hidden fees² or minimum balances.
6. Other Documentation
Depending on the type of account, you might need to bring some other paperwork. For example, if you're getting certain benefits as a student, make sure you have proof that you're currently enrolled in school. 
Can You Open a Bank Account Online?
Short answer: Yes, you can open a bank account online. Long answer: It depends on where you're opening the account, because some banks will make you go into a physical location to set things up. 
If opening an account online is important to you, there are options that allow you to open an account instantly. Head to their website, download their app, and start to apply. This speaks to people looking to complete the process right from the comfort of their own home. 
Once it's complete, make sure you set up everything just the way you want it. Get your mobile banking up and running, set up things like transaction alerts, and enjoy the perks of direct deposit. If you choose Chime, these are just some of the features at your fingertips that to help you manage your money.
What You Need When Opening a Bank Account FAQs
Check out some frequently asked questions about opening a bank account below.
What documents do I need to open a bank account?
In addition to an ID and Social Security number, you'll want to bring proof of address. This could be a lease agreement, utility bill, or something similar. You might want to check with the financial institution to make sure you provide the right type of proof. 
How much money do you need to open a bank account?
Some places don't require you to have any money when opening a bank account. Others can have a minimum opening deposit. This can range from $25 all the way up to hundreds of dollars. It's best to check before you open the account to avoid any surprises. 
How old do you have to be to open a bank account?
Most banks and online banking platforms require you to be 18 years old to open an account. However, there are some institutions that offer banking geared toward young students and teens. They often have their own special requirements, such as having a parent on the account, too. 
How long does it take to open a bank account?
If you're wondering how long it takes to open a bank account, it depends. In person, you might end up there for an hour while they go through your paperwork, enter everything into the computer, print out documents for you, etc. If you open it online, the process is usually a bit quicker.