Ready to open your own bank account? Figuring out which documents you need doesn't have to be a guessing game. Thankfully, whether you're opening an account online or in-person, the requirements to open a bank account are virtually the same.
So, what do you need to open a bank account? Our guide breaks down the eight essential documents you need to open a checking or savings account.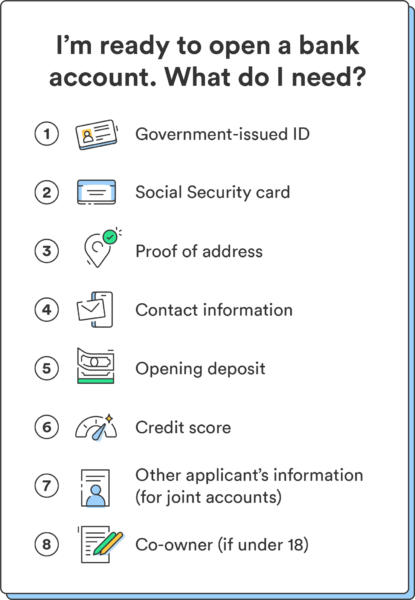 Better banking for everyone
Fee-free overdraft up to $2001
No hidden fees2
Get paid up to 2 days early with direct deposit3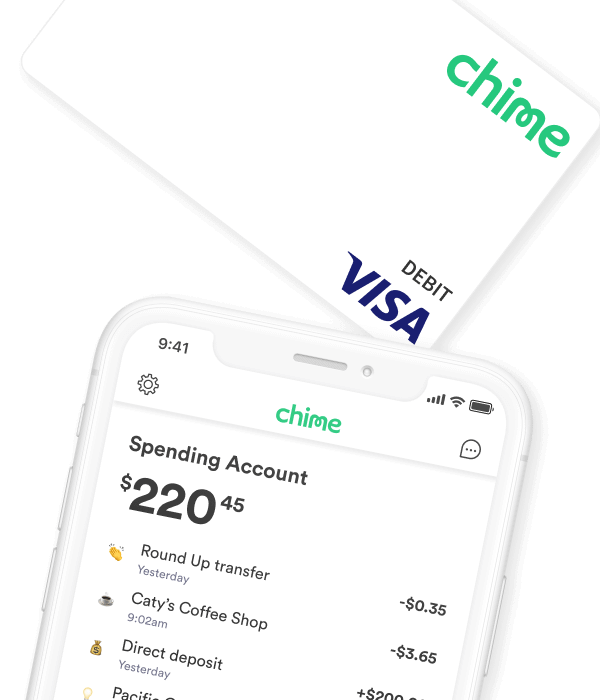 Government-issued ID
You can't open a bank account without a government-issued ID. Here are a few acceptable forms of identification:
Driver's license
Birth certificate
Passport
Usually, people grab their driver's license or passport. Some banks require at least two forms of ID, so check the requirements before you head in or log on.
Proof of address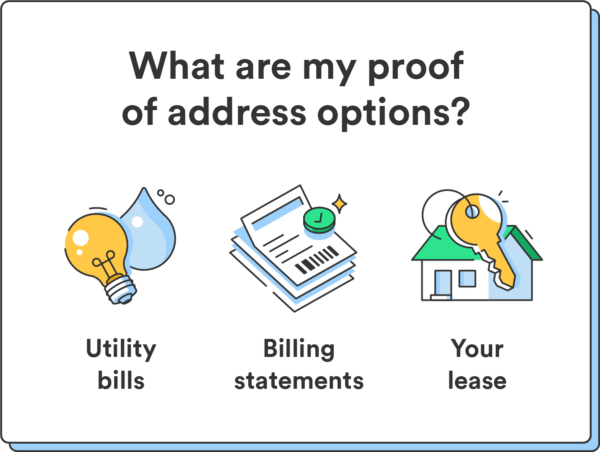 This is one people often need to remember. To open your bank account, you'll need to prove your address with a financial document. Your options include:

Utility bills
Your lease
Billing statements
Banks will not accept a written copy of your address. You will need official pieces of mail that have your full name and address on them to qualify for an account. 
Contact information
In addition to your name and address, financial institutions may also ask for contact information like your: 
Phone number
Mailing address
Email
They need this information to contact you and so you can access features like online banking. You can typically change how often you receive bank notifications on your online portal.
Opening deposit
Some financial institutions require an opening deposit. They may require you to deposit a certain amount of money into the account when you open it. The amount can vary, so double-check how much they require before opening an account.
Credit score
Your credit score can help you qualify for certain types of bank accounts that award you benefits like cash back or reduced late fees. Knowing your score can help you understand what perks are available to you.
Other applicant's information (for joint accounts)
If you're opening a joint account, you'll need the following information from the other account member:
Their full legal name
Their Social Security number
Their identity documents
Their contact information
There may be an option to have a primary account member, so discuss who that should be before attempting to open the account together.
Co-owner (if under 18)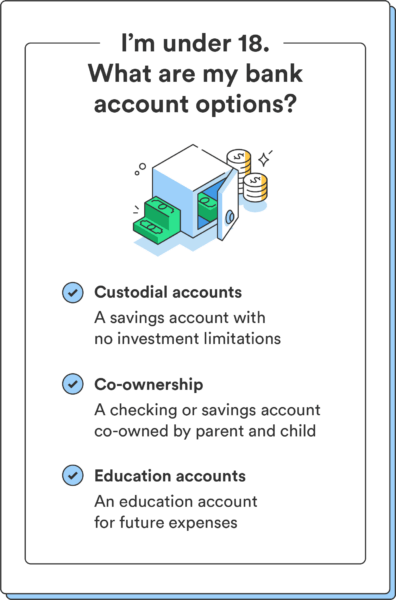 Minors often require a co-owner to open an account. If you're under 18, you'll need a legal guardian to help you complete your application. Similar to a joint account, you'll need your co-owner to share their:
Full legal name
Social Security number
Identity documents
Contact information
Remember that once you become a legal adult, you can become the sole owner of your bank accounts.
Tips for opening a bank account online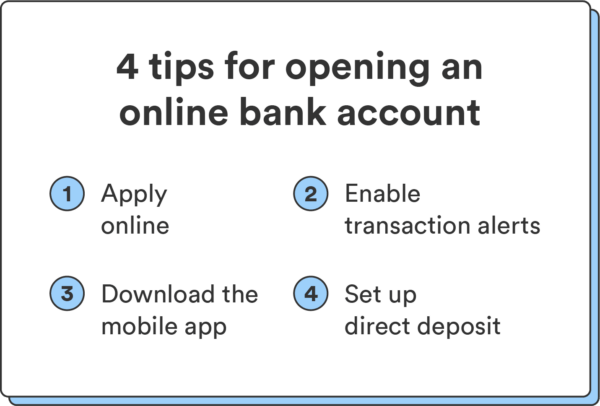 Opening a new bank account online is a convenient way to gain control of your finances and keep your bank information at your fingertips. Here are a few tips to remember as you apply:
Apply online

to expedite the application process.

Download the mobile app

to track your income and expenses on the go.

Enable transaction alerts

to flag suspicious activity on your account.

Set up direct deposit

to automatically receive payments in your account.
Enabling these features can streamline the application process and make your bank account a breeze to maintain.
Easily open an online account with mobile banking
So, next time you're wondering what you need to open a bank account, you can rest easy compiling these essential documents for a successful application. If you're ready to skip the headache, then learn the benefits of mobile banking by opening a free online bank account.  
FAQs about what you need when opening a bank account
How long does it take to open a bank account?
If you're wondering how long it takes to open a bank account, it depends. In person, you might end up there for an hour while they go through your paperwork, enter everything into the computer, print out documents for you, etc. If you open it online, the process is usually a bit quicker. 
How old do you have to be to open a bank account?
Most banks and online banking platforms require you to be 18 years old to open an account. However, some institutions offer banking services geared toward young students and teens, and they often have special requirements like having a parent on the account. 
How much does it cost to open a bank account?
Some financial institutions don't require you to have any money when opening a bank account. Others might have a minimum opening deposit which can range from a few dollars to hundreds of dollars. It's best to check before you open the account to avoid any surprises. 
What documentation do you need to open a bank account?
In addition to an ID and Social Security number, you'll want to bring proof of address. You could use a lease agreement, utility bill, or something similar. You might want to check with the financial institution to provide the right proof. 
Can I begin opening a bank account without an SSN?
In general, you need a Social Security number to open a bank account. This security measure ensures no one else is opening an account in your name.
Can you open a bank account without an ID?
You might need a government-issued ID to open a bank account. Whether it's online or in-person, a driver's license, birth certificate, or passport will be necessary to complete the application process if a social security number is not enough to verify your identity.