Can you open a bank account with no deposit and no money? This may sound like an oxymoron since a bank account is one of the most popular places to store money.
Yet keeping your money safe is only one reason you need a bank account today. A bank account is handy whether you're looking to budget your money, receive direct deposit payments, or pay bills online.
However, opening a bank account isn't always a walk in the park, especially in the traditional banking system. Some banks require you to deposit funds to open your account. But worry not — finding a bank that will let you open and keep an account without a deposit is easier than you think.
Read on to learn more about opening a bank account with no money.
Better banking for everyone
Fee-free overdraft up to $2001
No hidden fees2
Get paid up to 2 days early with direct deposit3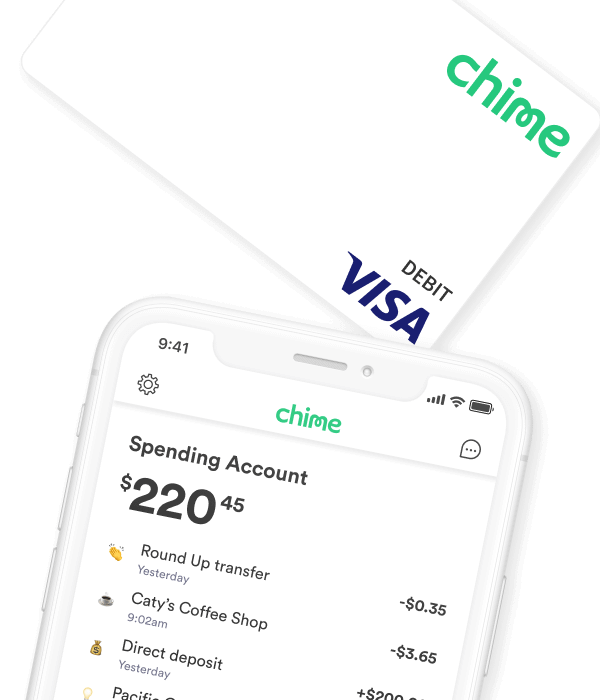 Can you open a bank account with no deposit or a minimum balance?
Is having a bank account with no money is possible? Absolutely! Some traditional and online banks and several fintech companies offer accounts for people who may have a limited amount of money to deposit upfront. These accounts also cater to those who prefer not to maintain a minimum balance.
There are many reasons why you might want to open a bank account with no deposit requirements:
A no-minimum balance account can be useful if you're trying to stick to a strict budget.
This type of account is useful as a secondary account to use to send and receive money occasionally.
It's also handy if you prefer the peace of mind of not worrying about minimum balance fees or deposit requirements.
But not all banks offer these types of accounts. Those that do may have certain restrictions or limitations. For example, some financial institutions may charge higher fees or limit the number of monthly transactions you can make.
How do I find a bank account with no opening deposit?
With so many options available, do your research and find an option that offers the right features for your needs. You can search online for terms like "open bank account no deposit" or "create a bank account online free" to see what options pop up. Of course, that's probably how you got here in the first place, right?
Some banks may allow you to open a checking account with no deposit, while others may require a small initial deposit.
Even if there are no minimum deposit or balance requirements, there may be fees associated with the account. Read the fine print carefully and find out about any fees or charges before signing up.
The good news? Many banks now allow you to get a bank account online for free. This means you can open an account from the comfort of your home without setting foot in a physical branch. In most cases, you only need your ID or personal information, an internet connection, and a verifiable address.
Bank accounts that don't require an opening deposit
Traditional banks probably won't cut it if you want to open a bank account without depositing cash. Brick-and-mortar banks usually have high overhead and need clients to make deposits to keep the business going.
Online banks, on the other hand, operate with much lower overhead and can offer the types of accounts you need. In fact, online-only banks often don't have account opening deposit requirements or minimum balance requirements, which is a dream come true for many.
Chime is an excellent example of a no-nonsense, no-minimum-balance, and no-initial-deposit account you'll love. See how Chime compares to other options below.
| | | | | | |
| --- | --- | --- | --- | --- | --- |
| Online bank | Chime | Capital One¹ | Barclays2 | Ally3,4 | Chase5,6 |
| Automatic savings | yes | yes | yes | yes | yes |
| Online transfer | yes | yes | yes | yes | yes |
| Mobile banking | yes | yes | yes | yes | yes |
| ATM withdrawals | yes | yes | no | yes | yes |
| Online bills payment | yes | yes | yes | yes | yes |
| Direct deposit | yes | yes | yes | yes | yes |
| Debit card | yes | yes | no | yes | yes |
| No overdraft fee | yes | yes | no | yes | no |
| No monthly maintenance fee | yes | yes | yes | yes | no |
| No minimum initial deposit | yes | yes | yes | yes | yes |
| No minimum balance requirement | yes | yes | yes | yes | yes |
What are minimum balance requirements?
A minimum balance requirement is the smallest amount of money you must have in your bank account to avoid fees or other penalties. There are different minimum balance requirements depending on the type of bank and account. The requirements vary from a few hundred dollars to several thousand.
There are a few reasons why banks have these requirements in the first place. First, banks use the money in your account to lend to customers or invest in other ventures. Therefore, they require a minimum balance to ensure enough funds are available for these purposes. Secondly, banks use minimum balance requirements to encourage customers to keep their money in the bank and discourage frequent withdrawals.
Keeping track of your minimum balance requirements and ensuring you have enough money in your account to avoid any fees or penalties is essential.
For example, the Truist One Checking account typically charges a $12 monthly maintenance fee. However, this fee can be waived if the account maintains a minimum daily balance of $500 aggregated across all their deposit accounts.7 On the other hand, Citi's Simple Checking account has a monthly fee of $12, which is waived if you maintain a minimum monthly balance of at least $1,500 in either your checking or savings account or a combination of both.8
These fees and requirements are one reason why online banking can be a more practical choice. Opting for online-only banks will let you enjoy the many benefits discussed above and guarantee that no hidden fees will rattle your finances.
How to create a bank account online for free
Opening a bank account online for free can be easily done at home. Here's a general overview of the steps involved in creating a bank account online:
Choose a bank: Many banks offer free online bank accounts. Some popular options include Chime, Ally Bank, and Capital One.
Gather your personal information: You'll need to provide your name, date of birth, social security number, and contact information to open an account.
Choose an account type: Most banks offer a range of account types, such as checking, savings, and money market accounts. Choose the type of account that doesn't charge account maintenance fees or a minimum deposit.
Complete the application: Fill out the online application form with your personal information and account details.
Verify your identity: To open a bank account online, you'll need to verify your identity. This may involve uploading a photo of your ID or answering security questions.
Start using your account: Once verified, you can start using your account. For example, you can deposit money into it, transfer funds from an existing account, set up direct deposit, or use a mobile deposit feature.
Start using your card: In some cases, you'll receive a virtual card once your account is active and a physical card in the mail a couple of weeks later. You can use the virtual card to start making purchases online right away.
Chime doesn't make money from monthly service fees. Chime makes money from merchant fees when you swipe your Chime Visa® Debit Card.
With Chime, you can enjoy:
No opening balance requirement
No minimum balance requirements
Chime is a smart solution for those who do not have a regular income or are looking to avoid hidden fees.
No deposit, no problem
Opening a bank account with no opening deposit, and with no need to maintain a balance, is possible. Think carefully about which bank is the best for you to open an account with. Weigh your options based on your financial goals, what you'll use your account for, and if there are any bank fees.
If you want to avoid checking account fees and other types of fees, don't worry! You'll find several options to create a bank account online for free. Find out more about how to avoid overdraft fees when choosing an account.
FAQs
What banks let you open an account for free?
Some popular banks that offer free account opening include Chime, Ally Bank, Capital One, Discover Bank, and Barclays.
What is the lowest amount to open a bank account?
The lowest amount to open a bank account depends on the bank and the type of account. Some banks and online accounts have no minimum deposit requirements, while others may require a minimum deposit of $25, $50, $100, or more.
Can I open a bank account online with bad credit and no opening deposit?
You can open a bank account online even with a bad credit history. You can also open an account with many online banks despite having a negative or spotty banking history, and enjoy the "no opening deposit" benefit, if the bank offers it.
How do I fund the bank account I just opened?
Once you open a bank account, you can start funding it right away. Here are some ways you can add money to your bank account:
Transfer money from another account
Deposit a check online
Deposit cash into the account
Will I ever be charged an overdraft fee through Chime?
No. If you do not have sufficient funds in your Chime Checking Account, or have reached your SpotMe limit (if enrolled), then your Chime Visa® Debit Card will be declined. There is no fee for declining transactions or for utilizing SpotMe.