Can you open a bank account with no deposit and no money? This may sound like an oxymoron since a bank account is one of the most popular places to store your money. 
Indeed, having a bank account comes in handy whether you're looking to budget your money, receive direct deposit payments or pay bills online. 
Yet, when it comes to actually opening an account, maybe you've been turned away because you didn't have money to deposit on that day. Not to worry, finding a bank that will let you open an account with no money is not as absurd as it sounds.
Read on to learn more about opening a bank account with no money.
Better banking for everyone
Fee-free overdraft up to $2001
No hidden fees2
Get paid up to 2 days early with direct deposit3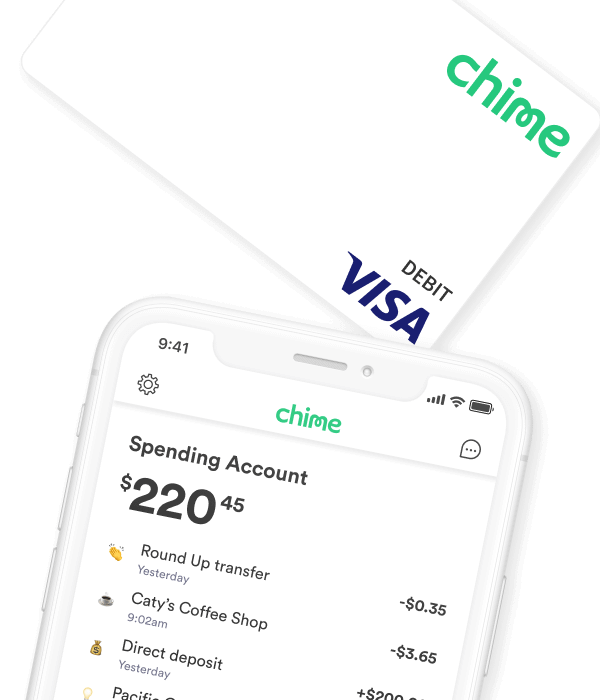 How do I open a bank account with no opening deposit?
When you first open a traditional bank account, you may be asked to meet a minimum deposit requirement, which can range from $25 – $100. If you can't meet this requirement, a traditional bank may deny your application and you won't be able to open an account.
The reason why some banks have this an opening deposit requirement in the first place is similar to the reason why they charge other bank fees. In addition to having overhead costs, traditional banks make the bulk of their money by loaning funds to borrowers for mortgages and other purchases. To lend money, they have to be making money.
So, if you open a bank account and the balance is $0, it doesn't benefit the traditional bank at all.
But, say you want to open an account even if you don't have any money at that moment. For example, perhaps you are getting paid in the next week and plan to come back and deposit more into your bank account at a later date.
Regardless of the reason, there's really no getting around this requirement with some traditional banks if you don't have the money.
This is why you may want to consider opening an online bank account.
Bank accounts that don't require an opening deposit
Many traditional banks require you to make an opening deposit to establish an account. But some online-only banks and banks with online banking, don't have opening deposit requirements. 
See how Chime compares to traditional banking options, and choose the best option for you.
| | Chime⁴ | Capital One⁵ | Barclays⁶ | Ally⁷ | Chase⁸ |
| --- | --- | --- | --- | --- | --- |
| Automatic savings | ✅ | ✅ | 🆇 | ✅ | ✅ |
| Online transfer | ✅ | ✅ | ✅ | ✅ | ✅ |
| Mobile banking | ✅ | ✅ | ✅ | ✅ | ✅ |
| ATM withdrawals | ✅ | ✅ | ✅ | ✅ | ✅ |
| Online bill pay | ✅ | ✅ | ✅ | ✅ | ✅ |
| Direct deposit | ✅ | ✅ | ✅ | ✅ | ✅ |
| Debit card | ✅ | ✅ | 🆇 | ✅ | ✅ |
| No overdraft fee | ✅ | 🆇 | 🆇 | 🆇 | 🆇 |
| No monthly maintenance fee | ✅ | ✅ | ✅ | ✅ | 🆇 |
| No minimum balance requirement | ✅ | ✅ | ✅ | ✅ | 🆇 |
What are minimum balance requirements?
In addition to an opening deposit, many financial institutions require a minimum balance in order to keep an account open or avoid a monthly service fee. 
For example, the SunTrust Essential Checking account requires a minimum account balance of $500 to avoid a $7 monthly service fee. Meanwhile, Citi's Simple Checking account has a $12 monthly maintenance fee. To avoid the fee you must make one qualifying direct deposit and one qualifying bill payment per statement period or maintain a $1,500+ account balance (can be shared among other eligible accounts). 
You may be wondering why traditional banks have minimum balance requirements. It's simple. 
Brick-and-mortar banks need to make money, too. They have overhead costs like branches to operate and employees to pay. They don't make any money when you don't keep money in your account. 
However, when you bank through Chime, there are no hidden fees². This means you can keep more of your money and have more flexibility in terms of what you do with your hard-earned cash.
Can you open a bank account with no deposit or minimum balance?
If you've been following along so far you probably know that yes, you can open a bank account with no money. You can also do this without adhering to a minimum balance requirement.
Yet, not all bank accounts are created equal. If you're tired of paying extra fees or dealing with strict requirements, consider becoming a Chime member.
Open an online bank account through Chime with no deposit and no balance requirements
Chime is different in that it was built on the principle of helping members save more money and get ahead. Chime wants to make it easier for you to hold onto your cash.
Each time you swipe your Chime Visa® Debit Card, Chime earns a small fee paid by the merchant. They don't make money off you. As a result, you enjoy no hidden fees² including:
No minimum balance requirements

No opening balance requirement

No overdraft charges
If you have an irregular income, or are looking to avoid excessive fees, Chime could be a great solution.
FAQs
Can I open a bank account with no deposit?
The short answer is yes. You don't need a deposit to open a bank account, if you choose a bank that doesn't require one. A handful of online-only banks and banks with online banking do not require a deposit. Just make sure to review the features, terms, and fees of the bank to determine if it's the right one for you.
Can I open a bank account online with bad credit and no opening deposit?
If you have bad credit or a negative banking history, it doesn't mean you can't open a bank account. Many online banks will allow you to open an account even with poor credit, and many of those banks do not require an opening deposit.
When attempting to open a bank account with poor credit, consider the following:
Look for banks that don't conduct credit checks

Open an online bank account with no deposit

Choose a bank with no fees
How do I fund the bank account I just opened?
When you are ready to fund your account, here are some of the ways to do it.
Set up direct deposit

Transfer money from another account

Deposit a check online

Deposit cash into the account
Final thoughts
Now that you know you can open a bank account without an opening deposit or minimum balance requirements, it's important that you make a wise decision about which bank you choose to open an account with. Think of your financial goals and priorities when weighing your options and always choose the account that won't ding you with unnecessary fees.