Are you in need of a student loan yet you have bad credit?
If you're wondering if you can get a student loan with bad credit, the answer is yes. Most federal loans don't require a credit check.
Yet, if you need to access private student loans, that's a different story.
If you're looking for student loans for bad credit, this guide will help you access free student loan and credit help. This way, you'll be able to find the best loan options for you.
Chime® Credit Builder Secured Visa® Credit Card
A New Way to Build Credit
No Credit Check to Apply1
No Annual Fees
Learn More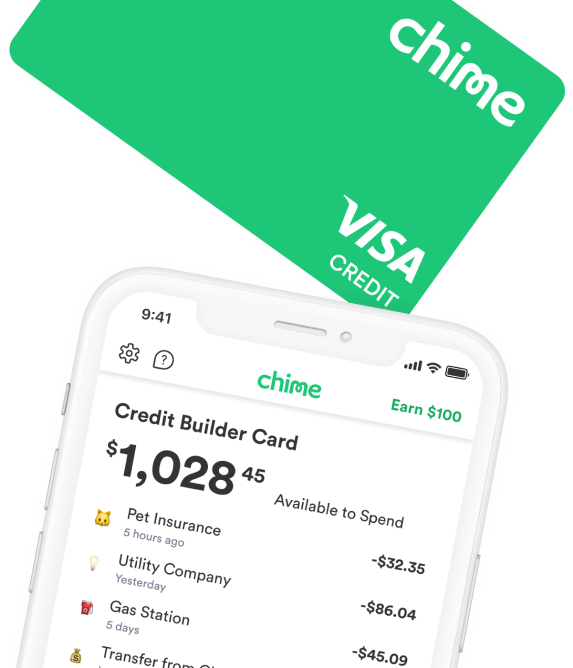 1. The Consumer Financial Protection Bureau (CFPB)
2. Federal Student Aid website
3. AnnualCreditReport.com
Your credit report is an inventory of your entire credit history, including loan amounts, lenders, and more. In order to get student loan and credit help, you'll want to make sure all your information is correct. If you find an error, this can impact your credit score – and your ability to get loans.
So, let's say you have a 450 credit score and you want to get a personal loan. You might not get approved due to your low credit score. However, you can keep tabs on your credit and review all of your reports once a year at no cost at AnnualCreditReport.com.
4. Credit Karma
If you find out your credit isn't great, you'll want to improve and track your credit score. One free way to do this is through Credit Karma.
Credit Karma tracks your credit score, credit report and also offers various personal recommendations to get your credit in shape. You can also sign up for free credit monitoring so you can help prevent identity theft and fraud.
I was able to act fast in an instance of fraud when Credit Karma alerted me that an Old Navy credit card was opened in my name. I hadn't been in the store for a decade, so I knew this wasn't me.
It also pays to understand how to improve your credit score. This way you can work on boosting your credit.
5. Federal Trade Commission
If you have bad credit and need a student loan or any other type of loan, you'll want to focus on increasing your credit score and improving your financial situation.
A common way to do this is through "credit repair." Unfortunately, there are many scammy companies that offer this. The good news is that the Federal Trade Commission has a guide on DIY credit repair. The site informs you of your rights, and offers information on how to get started with credit repair and where to get legit help.
Student loans with bad credit
Can you really get a student loan with bad credit? The answer is yes if you work with federal student loans first.
Yet, if you need more guidance, these 5 resources will help you get started on your student loan journey.
Just remember this final piece of advice: Try to keep your credit in good standing. You can do this by making your payments on time and maintaining low credit balances.