Small business owner Maysan was recently featured in our latest testimonial commercials. Maysan launched her business, The Honey Lounge, in 2021 to help women feel empowered. 
The Honey Lounge is a natural body care and wellness company that promotes self-love and wellness for the body through innovative herbal remedies. 
Today, we go beyond the promo and chat with Maysan to find out more about her experience as a Black woman who left her corporate job to build her own brand, as well as her tips on overcoming obstacles and breaking into a new industry.  
This interview has been edited for length and clarity. 
How did you get started with the Honey Lounge?
Maysan: I started The Honey Lounge when I wasn't in the best place mentally, and I was on a healing journey. At the time, I was learning a lot about natural remedies and herbs. 
I resigned from my longtime position with a company that I really loved. While the decision was voluntary, I felt that I had to focus inwards. I got into using herbs to make my own personal care items as a hobby. It was something to take my mind away from resigning from my job.  
While creating these products, I started sharing them with family and friends, who told me: "Oh my God, this is amazing." This made me think about sharing my products with a larger audience, and the best way was in the form of a business. My idea was to become financially stable, while also simultaneously helping a large group of people through my products and brand.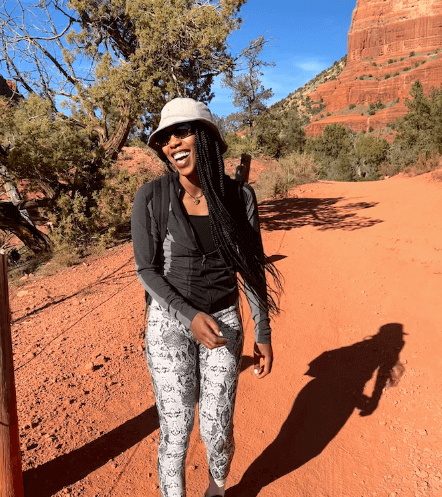 Can you share any obstacles you faced when starting your business and how you overcame them?
Maysan: Shifting from the tech industry to the beauty industry was like day and night. There were a lot of things that I didn't know about and needed to learn in order to succeed in this new space.
An added layer was being a Black woman who is no longer the consumer, but the person trying to sell the products. I found that there aren't many resources readily available for people like me, and for people who are new to the industry as well. I had to go out and actively look for things. Solutions weren't in my face. I had to actively seek out the resources I needed and what I needed to learn. 
It's really important to network with other like-minded people. I'm a part of a few groups specifically for Black female beauty founders, which I found very comforting: leaning on people who are doing the same thing and are on the same journey as myself.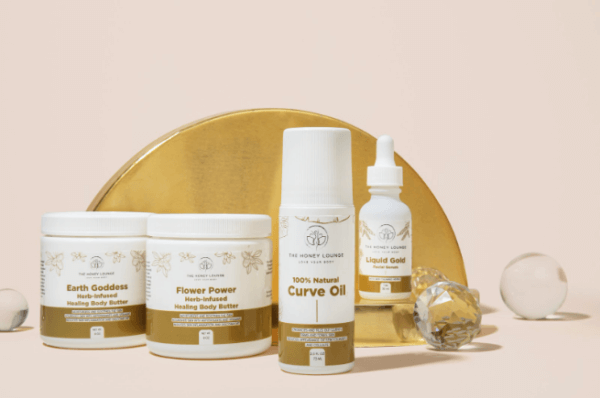 From working in corporate San Francisco to starting your own business, what gave you the endurance to keep moving forward?
Maysan: It was definitely hard being in San Francisco, being a Black woman, and working in the tech industry, which is a predominantly white male environment. It was hard at times. But what gave me motivation was my end goal.
I've always had this idea that I was going to create generational wealth for my family. I'm an immigrant, so my family didn't have the upper hand in America. It's really up to me, and I have to do it. 
So I'm always focused on my end goal, and I understand that there are barriers and there are hardships, but I really try to remain positive. I know it's a cliché, but remaining positive and really believing in yourself is key. You have to believe in yourself because there are so many doubters, naysayers, and nonbelievers. 
We know Black women are a marginalized population in this country, but honestly, I try to think about my self-worth, my strength, and what I can do, and just focus on that.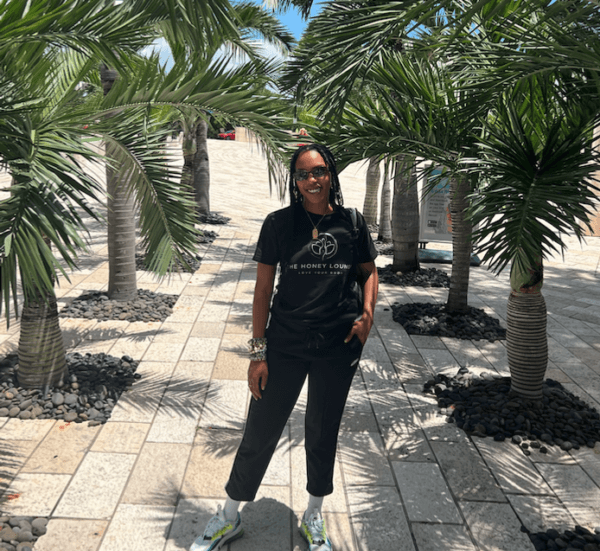 Before starting The Honey Lounge, how did you feel about your finances, and did you plan a budget?
Maysan: When I resigned from my full-time job, I made sure I was financially stable, but I was not planning on starting a business. 
I didn't have a budget from the beginning, but I learned early on that not having one was a huge mistake because expenses started to come out of the woodwork. I had to quickly reassess myself and create a budget. As a small business owner, your monthly income varies, so I really had to manage my spending. 
To this day, I'm constantly staying in tune with my finances and seeing what I can and can't buy. This isn't just for business expenses but also for my personal spending. Doing this helped me learn that it's okay to dial things back and tame my spending so I can better control my finances.
It's very empowering to be in control of your finances and what you want to put out to the world. I kind of want to lead by example, not only by my products and the things we offer as a brand, but also what I'm doing as a small business owner, as a Black female immigrant.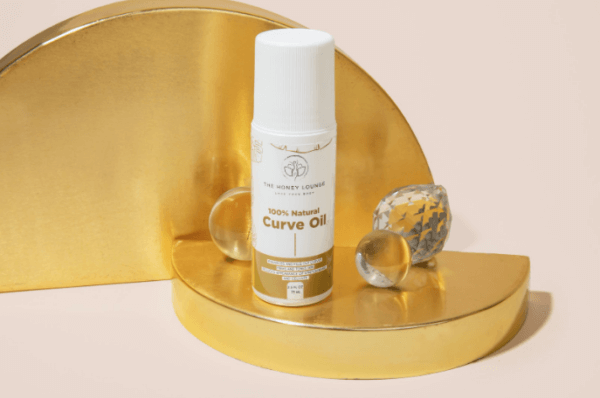 What tips do you have for someone looking to build a brand or set their business apart?
Maysan: Originality and uniqueness are what sets people apart. If you have an idea and you're not trying to copy something or fit a certain box or aesthetic, you'll see success. 
My branding for The Honey Lounge all came from what messages I like. If I wanted to please an audience, I knew it would be difficult. After all, you can't please everyone. You can only just go with what you know and hope for the best. 
Most of the time, you'll be received by someone who resonates. There'll be an audience for your brand. My advice for people who are hesitant about starting their brand or think people won't like it is to be as authentic as you can be. People are going to receive that energy, and things will work out.
But if you are trying to fit a stereotype, an aesthetic, or anything like that, it's going to be difficult to keep up. If you're original from the start, it's going to be all good.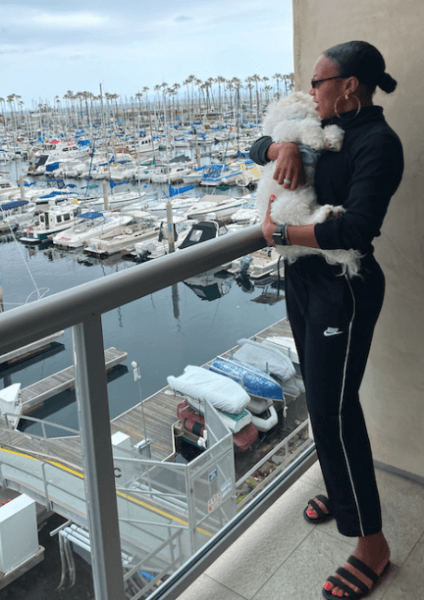 What advice do you have for someone who feels stuck in their routine whether it's their 9-5 or something else?
Maysan: If you feel like you're stuck in a daily routine that you're not super excited about, or simply have ambitions to do something else, I encourage you to take a step back, pause, and go back to basics. 
Meaning, what did our ancestors used to do? How did they cope with all the hardships? What did our parents and grandparents do? They looked at natural remedies and meditation. 
Just take care of yourself and slow down. You can refocus from there. I wish I could tell my younger self, 'Do whatever you want to do. Be fearless. You shouldn't care what other people think because nine times out of 10, they really don't care. They're not judging you – you're judging yourself. Just be yourself, and people will receive it.'
Being a self-starter can truly pay off
Maysan's story is so inspiring because it proves being a self-starter and embracing your own uniqueness can pay off in a big way. 
She took a risk by leaving a stable corporate job in 2020 and was able to build a brand and create natural products that help many people. During our interview, she credited a lot of her success to her ability to reach out for opportunities, ask for help and mentorship, and seek resources to overcome obstacles. 
While having your finances in order can help, there's no need to break the bank when it comes to creating a brand – find out 7 ways to build your own brand on a budget.
Real Member. Sponsored Content.