We've all been in a situation where we need cash fast and don't have sufficient funds at our disposal. Whether you are shopping at a cash-only retailer or are facing a one-time emergency, a cash advance might feel like your only option. 
Cash advances are typically an easy way to get fast money. While you don't want to rely on cash advances regularly, you might use them if you are short on funds and unable to charge an expense. But before doing so, make sure you understand the ins and outs of cash advances.
Better banking for everyone
Fee-free overdraft up to $2001
No hidden fees2
Get paid up to 2 days early with direct deposit3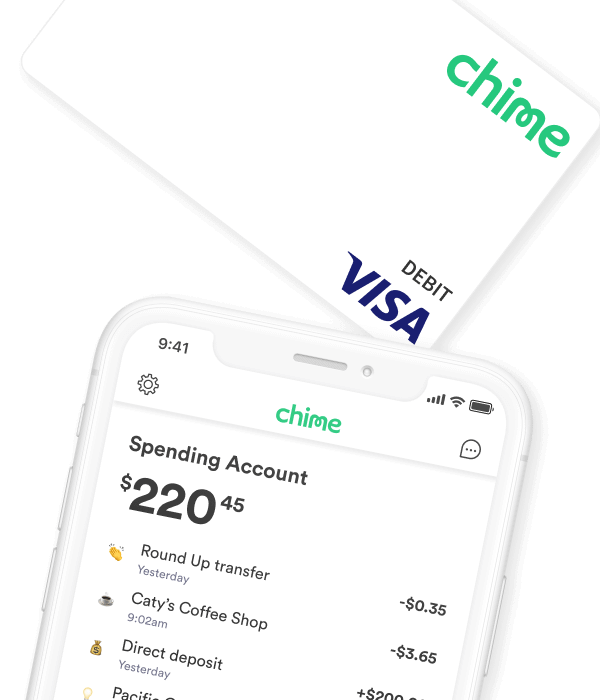 How does a cash advance work?
A cash advance works like a short-term cash loan intended to cover an unexpected expense or emergency. Cash advances tend to come with high-interest rates and fees. 
There are 4 main types of cash advances — credit card cash advances, payday loans, installment loans, and merchant cash advances. All of these options can deliver cash in a hurry, but each works a little differently. Consider the advantages and disadvantages of each before deciding which option is right for you.
What is a cash advance on a credit card?
The most common type of cash advance is a credit card cash advance. When you take a cash advance on a credit card, you are borrowing money from the available balance on your credit card. It works in a similar way as withdrawing cash from the ATM with your debit card, except the money comes from your credit limit rather than from your bank account balance. This means you will have to pay it back with interest.
Unlike using your credit card to purchase goods or services, credit card cash advances start incurring interest on the withdrawn amount as soon as you take the money out. Also, be aware that most credit card companies won't allow you to take your entire credit line in the form of a cash advance. For most consumers, cash advances are capped at a few hundred dollars.
Credit card cash advance transactions can be performed by using your PIN at an ATM or by using a convenience check mailed to you by your credit card issuer.
How to get a cash advance on a credit card?
A cash advance on a credit card means you're borrowing money against your credit card's credit limit. To get a cash advance from a credit card, you have three options:

Via an ATM to process the cash advance using your credit card PIN

By visiting in-person to the bank where your card is issued

By sending a convenience check 
Be aware that, by taking out a cash advance on a credit card, you're likely to incur some hefty fees. These fees include a separate cash advance APR with a higher interest rate and fees from the card issuer and ATM. 
Cash advances often have a separate credit limit that comes from a portion of your existing credit card limit. You may only be able to take out a few hundred dollars based on your individual limit. There is also no grace period for paying back the cash advance as interest begins to accrue the same day you withdraw that money.
What is a payday loan?
Payday loans are short-term loans, in which the borrower pays the lender back on their next payday; unless the borrower wishes to extend the loan — in that case, additional interest is charged. Payday loans typically range from $50 to $1,000, but despite the small amount of money borrowed, lenders often charge insanely high-interest rates, sometimes up to 400%.
Heed caution when considering a payday loan. Getting a payday loan can keep you in a cycle of debt, and payday loans come with hefty fees and interest rates. If you can't repay the loan by the allotted deadline, you can "roll over" the loan, but the steep price to borrow grows even higher. Consider some payday loan alternatives instead.
What is an installment loan?
As the name suggests, installment loans are a type of cash advance in which the amount borrowed is paid back through several scheduled repayments over an agreed upon time. Common installment loans are auto loans, student loans, and mortgage loans. For each installment payment, the borrower repays a portion of the amount borrowed and pays interest. Typically, installment loans carry lower interest rates and more flexible terms than other loan types.
For borrowers who are good at making regular, steady payments, installment loans can be an advantageous form of cash advance. If you cannot keep up with your scheduled payments, you will be at high risk of defaulting on the loan, which can lead to loss of collateral, debt, and a drop in credit score.
What is a merchant cash advance?
A merchant cash advance is for companies or merchants to help them finance their business. These types of cash advances provide alternative financing to a traditional small-business loan. Typically, a business owner is given a sum of money upfront and then receives a percentage of all credit card sales until the sum is completely paid off.
While this type of cash advance can be beneficial to some business owners, it is important to keep in mind that interest rates can be very high and fees can quickly add up. Due to the speed and ease of merchant cash advances, business owners may find themselves in a debt cycle that can be hard to break free from.
How much do cash advances cost?
The fees will differ depending on the type of cash advance you use. Here's how much cash advances on credit cards cost, upfront and over time:
Cash advance fees: Typically 5% of the transaction or $10, whichever is greater.

ATM fees: If you use an out-of-network ATM, you'll pay an average of

$4.64

.

Interest charges: When you take out a cash advance, you'll begin accruing interest immediately. Many credit cards charge higher interest rates for cash advances; the average is

nearly 25%

.
As an example, let's imagine you're $500 short on rent this month. You don't get paid until next week, and really can't be late again, so you decide to withdraw money from the ATM using your credit card.
Off the bat, you'll pay a $25 cash advance fee (5% of $500) and a $5 ATM fee, for a total of $30. You'll also start accruing interest at 24.8%. So, if you don't pay your bill until your statement arrives, you'll owe almost $10 in interest.
5 alternatives to cash advances
The next time you're in a bind, here are five alternatives to getting a cash advance on a credit card.
1. Get a fee-free overdraft
What do overdrafting, cash advances, and payday loans have in common? They all come with a boatload of fees.
Chime's feature SpotMe allows eligible members to overdraft up to $200¹ on debit card purchases with no fees. Whether you need a tank of gas or a cart of groceries, Chime's got your back.
2. Ask for an advance on your paycheck
Need some cash to help you survive until next week?
You can ask your employer for help by providing you with a paycheck advance, or try using a payday advance app. Simply reach out to the human resources department at your job or your supervisor to learn more about your company's policies.
Or, if you set up direct deposit online through Chime, you won't even need to bug HR. Chime offers its members the ability to get paid up to two days early³ — at no cost to you or your employer.
3. Use a credit card
While it's normally not advised to spend money on a credit card unless you can pay it off immediately, credit card purchases do have two major advantages over cash advances.
They don't start accruing interest until the end of your grace period, so if you pay your statement balance in full, you'll avoid interest charges completely.

Regular credit card purchases have lower fees and interest rates than cash advances.
So if you're in an emergency situation, it's better to pay a bill with a credit card than with a cash advance.
Alternatively, if you know you have a big purchase coming up, you can look for a credit card with a 0% introductory APR. The promotional period usually lasts between 6 and 24 months, and as long as you pay off the balance before it's over, you won't owe any interest.
4. Pay the late fee
Are you getting a cash advance from your credit card because you're scrambling to make a payment before you get dinged with a late fee? Before committing to a cash advance, you might want to calculate how much a late payment would actually cost you. 
Take rent for example. Most landlords offer a grace period of 5 days before they start charging late fees, and even then, they may only charge 5%. If your rent is $700, for example, it will cost you $35 to pay a week late, which is less than the cost of a cash advance.
Don't make this a habit, of course, but in a one-time emergency, paying a late fee is worth considering.
5. Get a personal loan
If you have a decent credit score, you can also consider applying for a personal loan at a bank, credit union, or peer-to-peer website like Prosper or LendingClub.
While you'll still have to pay interest, it will generally be lower than the 25% you'd pay with a cash advance. The most creditworthy borrowers at Prosper, for example, will see rates as low as 6.95%. (Just note: You'll also need to pay an origination fee.)
FAQs
What's the difference between using a debit card and a credit card at the ATM?
When you use a debit card, you are withdrawing your own money from your checking account. If you use your bank's ATM (or if your financial institution has no hidden fees), there won't be any charges.
When you use your credit card, however, you are taking a mini loan from your credit card issuer, and will, therefore, pay fees and interest.
Is getting a credit card cash advance different than making a credit card purchase at a store?
Yes. Although in both cases you're borrowing money against your credit limit, card issuers categorize cash advances differently than regular credit card purchases. For cash advances, issuers charge special fees and higher interest and don't offer a "grace period" — which means you'll start accruing interest on the loan as soon as you withdraw the money.
How much cash can you get with a cash advance?
Most credit cards have a "cash advance limit" that's lower than your credit limit. It can vary from a few hundred dollars to several thousand, depending on your line of credit. You can determine your cash advance limit by calling your credit card issuer or checking the top of your statement.
Do cash advances hurt my credit?
Since cash advances increase your credit utilization ratio (the amount of available credit you're using), they can cause a dip in your credit scores. Frequently taking cash advances can also signal to creditors that you're struggling to pay your bills — and thus, you're a riskier borrower. This could mean a lower credit score.
Are there any other types of credit card cash advances?
Yep. Your credit card issuer may code certain non-ATM transactions as cash advances, including money orders, wire transfers, and gambling and cryptocurrency purchases.
Does Chime do cash advances?
When you use your Credit Builder Card to withdraw cash at an ATM, you are getting a cash advance. However, Chime does NOT charge any interest or fees for this! So it works just like your debit card. Just make sure to use an in-network ATM to avoid out-of-network fees².
Final thoughts
Cash advances, though not ideal, can be beneficial for some. For urgent needs, a cash advance is a quick and easy way to access funds. Before taking a cash advance, make sure you are fully aware of all the fees, interest, and costs associated with a cash advance.
You can also consider taking out a loan, even with bad credit. Consider all your options and choose wisely.